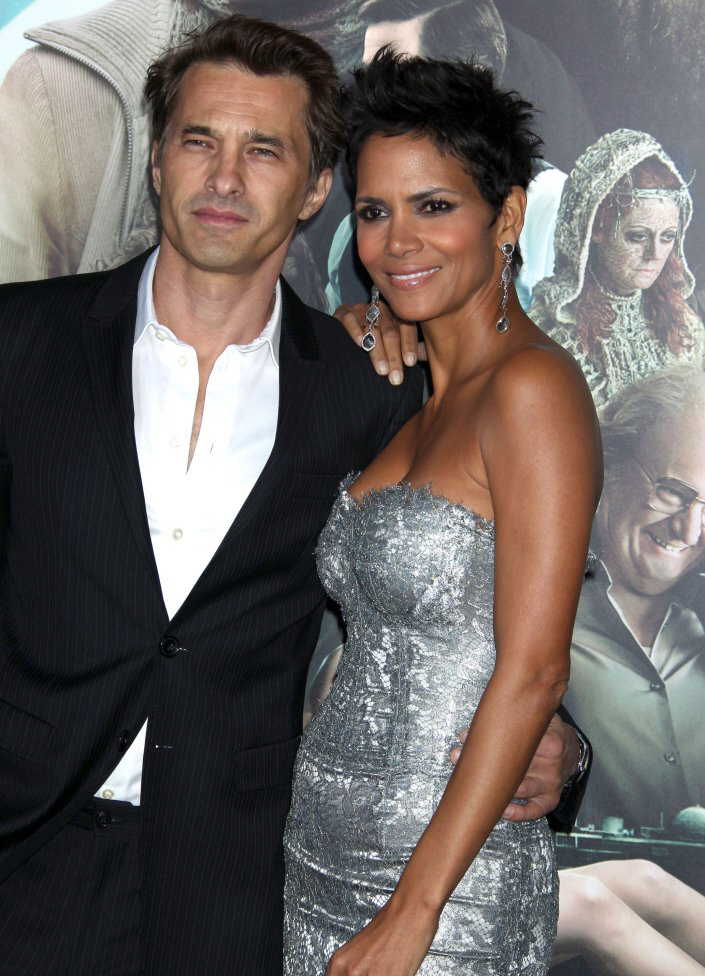 I know you guys are already talking about all of this stuff in the other Aubry/Berry/Martinez post, but let's just go ahead and cover all of this crap anyway. As we already knew, Halle Berry's security cameras around her property were set up so that none of them caught Olivier and Gabriel's fist-fight (or one-sided beatdown, as the evidence now suggests). We know that this giant legal and custodial and criminal clusterf—k went down on Thanksgiving, just a few weeks after a judge told Halle that she could not move to France with Olivier and Nahla because it would effectively end Gabriel's custodial rights. We know that Halle has done everything – literally, everything – to try to strip Gabriel of his custodial rights. So then comes this suspicious story about Halle's real estate:
Halle Berry has VERY quietly listed her Hollywood Hills mansion for $15 million … the same home where Gabriel Aubry and Olivier Martinez faced off in a violent Thanksgiving Day showdown … TMZ has learned.

Multiple real estate sources familiar with the deal tell TMZ … a few weeks back Halle gave a prominent realtor a pocket listing — a fancy term for property that isn't advertised. The broker — Billy Rose with the high-end company, The Agency, has history with the house. He owned it a decade ago, renovated it and then sold it to actor Frankie Muniz, who sold it to Halle several years later.

Sources tell TMZ … Rose has quietly put out feelers to other realtors and potential buyers … with some success. We're told last week Halle got an $11 million offer, but she's holding out for more.

In case you're in the market, it's a 5-bedroom, 5,900 sq. ft. Tuscan-style estate, with a huge backyard, a 1,400 sq. ft. guest house … an awesome pool and spa … fireplaces galore … incredible landscaping … and oh yeah, a motor court — where Gabriel and Olivier settled their score.
"A few weeks back"??? I would like to know exactly when. I would like to know the exact date. I would like to know if Halle had quietly put her home on the market BEFORE the judge's ruling on the move to France or AFTER. Of course, it's perfectly possible that Halle simply doesn't like her current house and she's planning to buy another home in LA. But it's still a sketchy move, right?
In addition to that, TMZ had another bizarre story which seems to come entirely from unnamed LAPD sources:
Although it appears no criminal charges will be filed against Gabriel Aubry in the Thanksgiving Day massacre of his face at Halle Berry's house … cops on the scene concluded he was the instigator … TMZ has learned.

According to the police report, after interviewing Gabriel, Olivier Martinez and Halle, the investigating officer concluded, "Suspect [Gabriel] arrived at victim's [Olivier] residence for child custody exchange. Suspect and victim engaged in verbal altercation. Suspect became upset and attempted to punch victim's head but missed and struck victim's right shoulder instead. Victim returned with 3 punches to the suspect's head, causing him to fall to the ground. Victim's fiance [Halle] notified police."

It's interesting … Olivier and Gabriel each claimed they said nothing to incite the other, but the report concludes both were smack talking.

According to the conclusions in the police report, Olivier acted in self defense: "Victim defended himself and punched the suspect."

And law enforcement sources tell TMZ … Gabriel never told police about the alleged death threats made by Olivier both the day before and during the fight … threats he later claimed were made by Halle's fiance. What's more, cops contacted Gabriel after the fight and asked if he had more info, and he passed. There was no mention of death threats.

Nonetheless … in the end law enforcement believes it's a case of mutual combat and it's almost certain Gabriel will not be prosecuted.
This just reads as a reiteration of the original story which was pushed out by Team Halle on Thanksgiving. And here's my problem with the continuing story line of "Gabriel never mentioned any of this on the day of the fight": as we now can see from Gabriel's awful injuries and his side of the story, he had been brutally beaten and Olivier had slammed his head into concrete. That's head trauma, a concussion, and I think it's weird that everyone is like "well, he should have told his side of the story even though he had just been knocked unconscious" or whatever.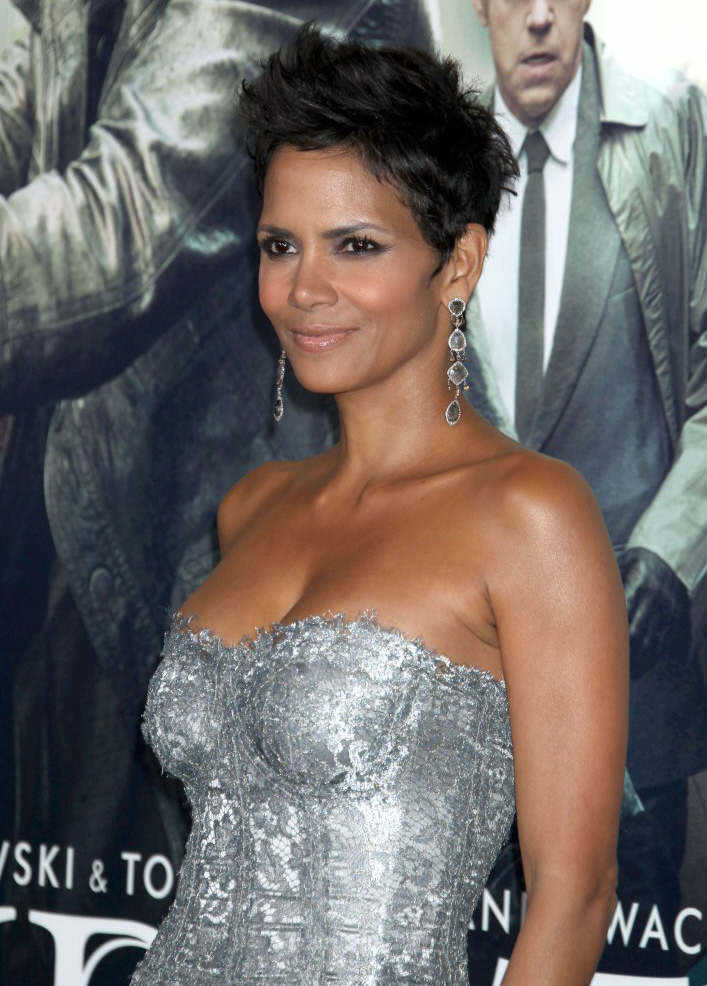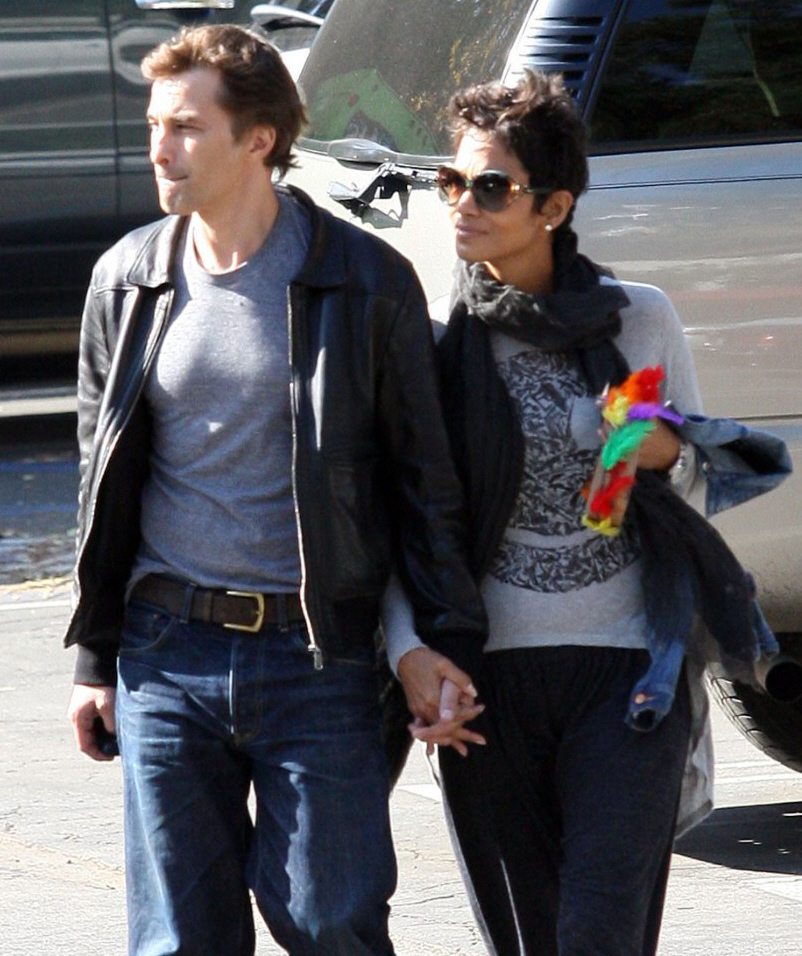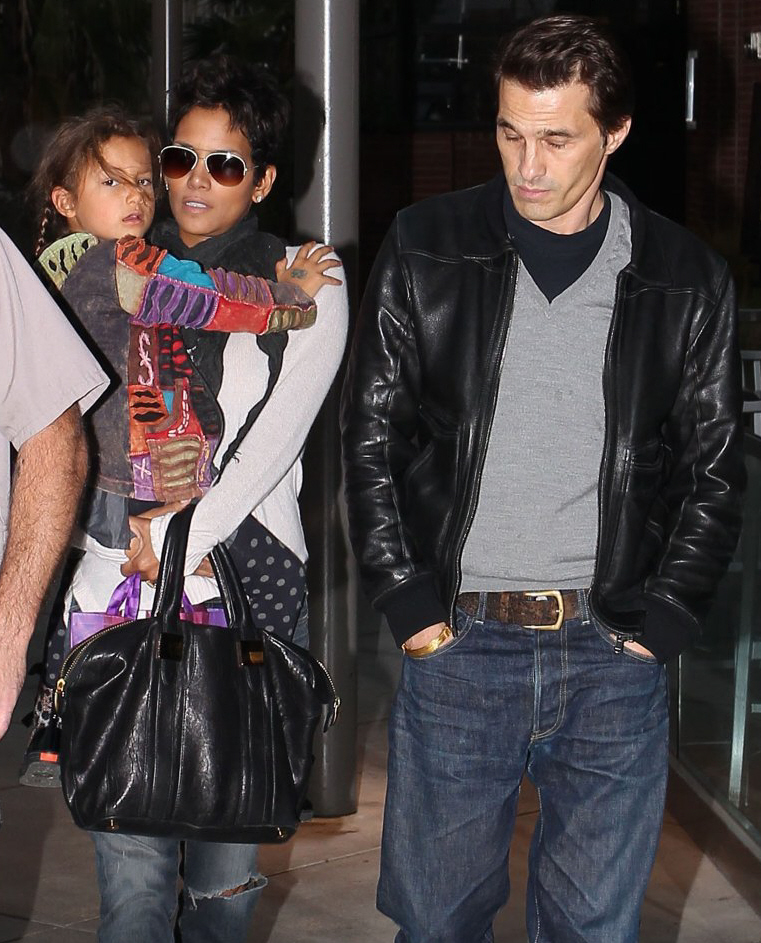 Photos courtesy of Fame/Flynet.