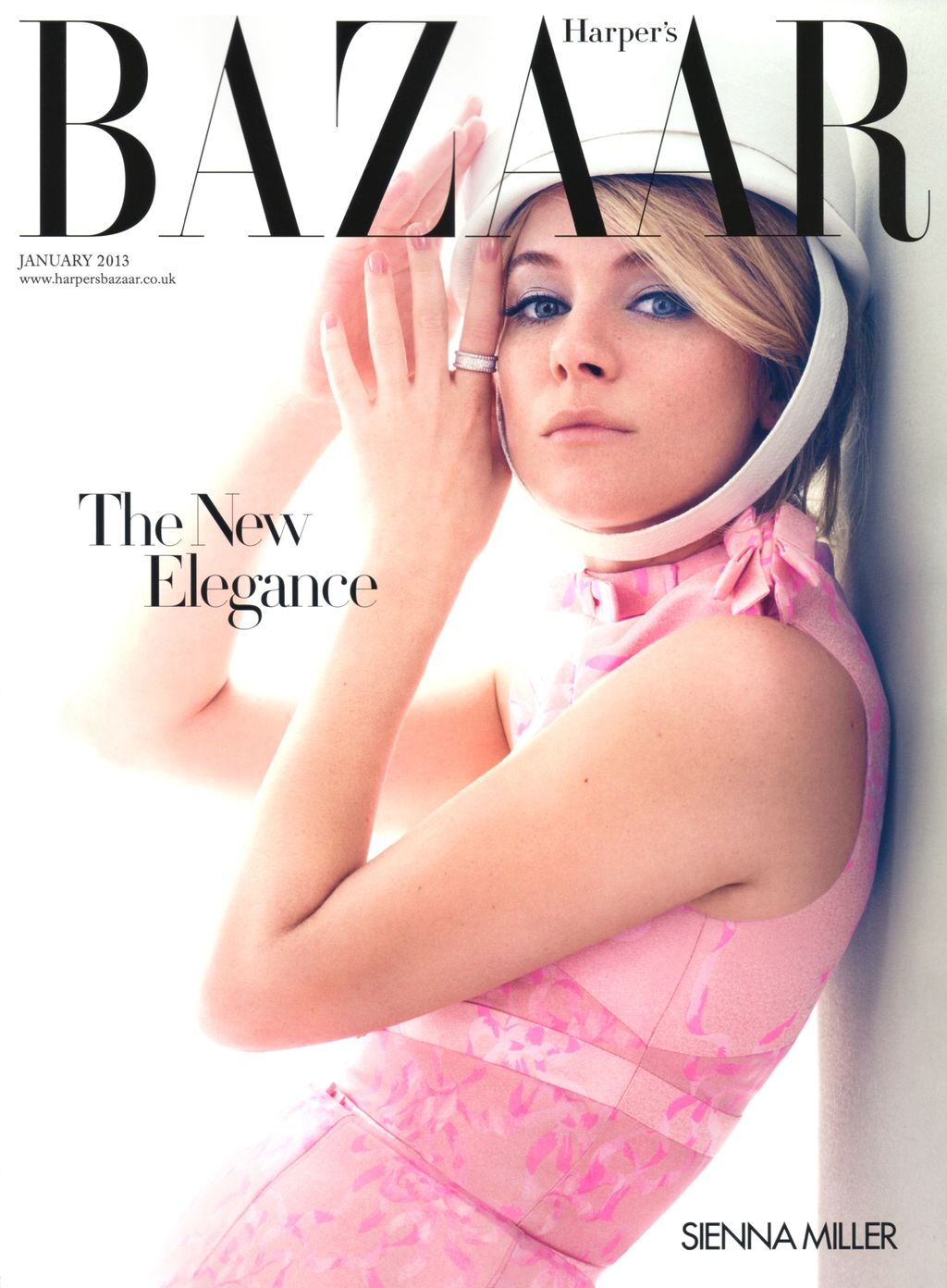 Sienna Miller covers the January issue of Harper's Bazaar UK. I like this David Slijper photo shoot, although I have seen this kind of stuff from Sienna before. I mean, how many Mod, 1960s-inspired photo shoots has she done over the years? I feel like that style is the default many magazines use for Sienna in particular. I guess what makes it "new" is that this is Sienna's first big magazine cover since giving birth to her daughter Marlowe. And although Sienna and her baby-daddy Tom Sturridge were stingy with the details at first, Sienna does love to let everything pour out during an interview. Here are some highlights from the Bazaar piece:
How she feels about her postpartum body: "My body's a completely different thing to me, it's not mine—all the attachment to its flaws or any aesthetic attachment is gone. You understand what breasts are for; and I have such enormous respect for my body because of what it can do."

She doesn't have a nanny, but she'll get one: "It's been just the three of us, which was amazing, and exhausting. We are going to get a nanny, but it felt important to first learn for myself who I was as a parent."

More on the baby: "It's still the most surreal thing, that you can create, that I grew this life inside my stomach, her eyeballs, everything—every little fibre," she gushes. "And I'd expected that she'd be this extension of me and I'd instantly understand who she was because she'd come from me, and then you realize that they are their own people entirely. Very connected to you, of course. But they're their own person."

On childbirth and motherhood: "It's the best, the greatest thing in the world. I would do that day a million times again. I would do that day, every day. I loved it."
As I've said many times before, I don't have a dog in this hunt. I don't really care if certain women have nannies or that actress doesn't breastfeed or that singer had a home birth, you know? Everybody's different, everyone should make their own choices and decide what's best for them. Of course I gave Sienna's nanny comments a side-eye – she and Tom have been traveling and spending time with friends and stuff since they welcomed Marlowe, so I guess we're just supposed to believe that they've been doing it all themselves? Maybe her sister has been helping? Or her mom? Or Tom's family? Sure. Okay.
Sienna's on the cover of Bazaar UK because her TV movie, The Girl, comes on the BBC this month. I actually want to see it – she plays Tippi Hedren in it.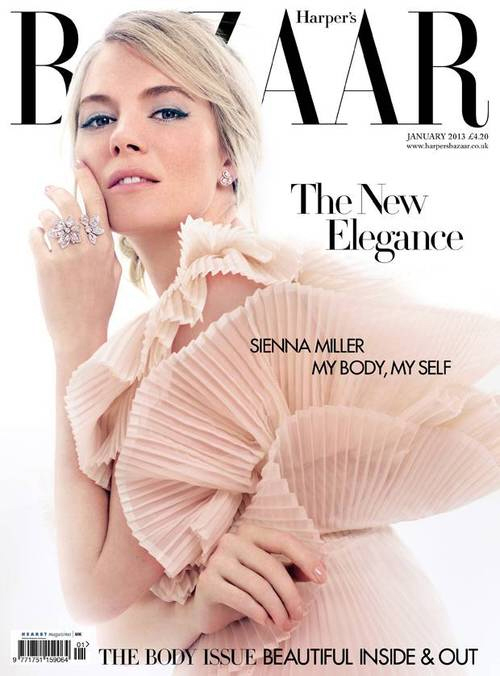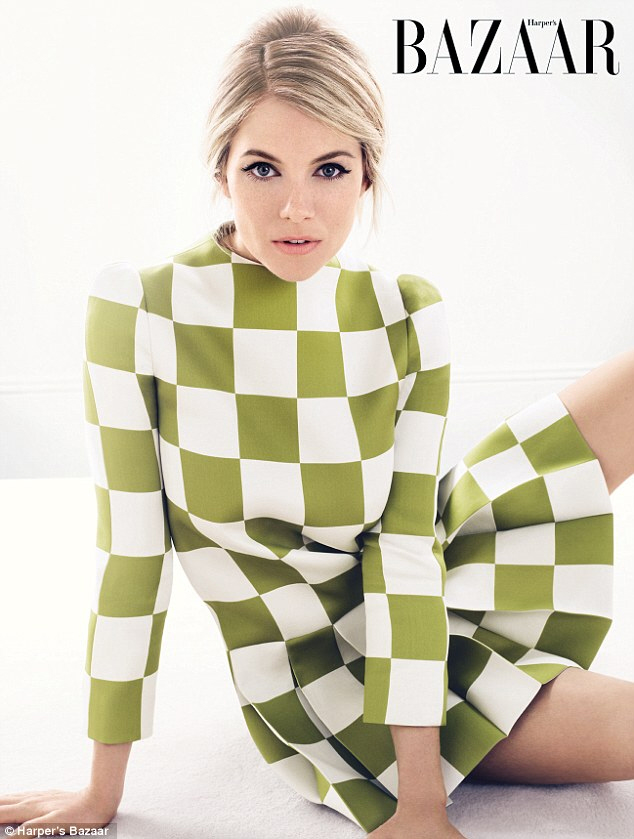 Photos courtesy of David Slijper/Bazaar UK, via The Fashion Spot.