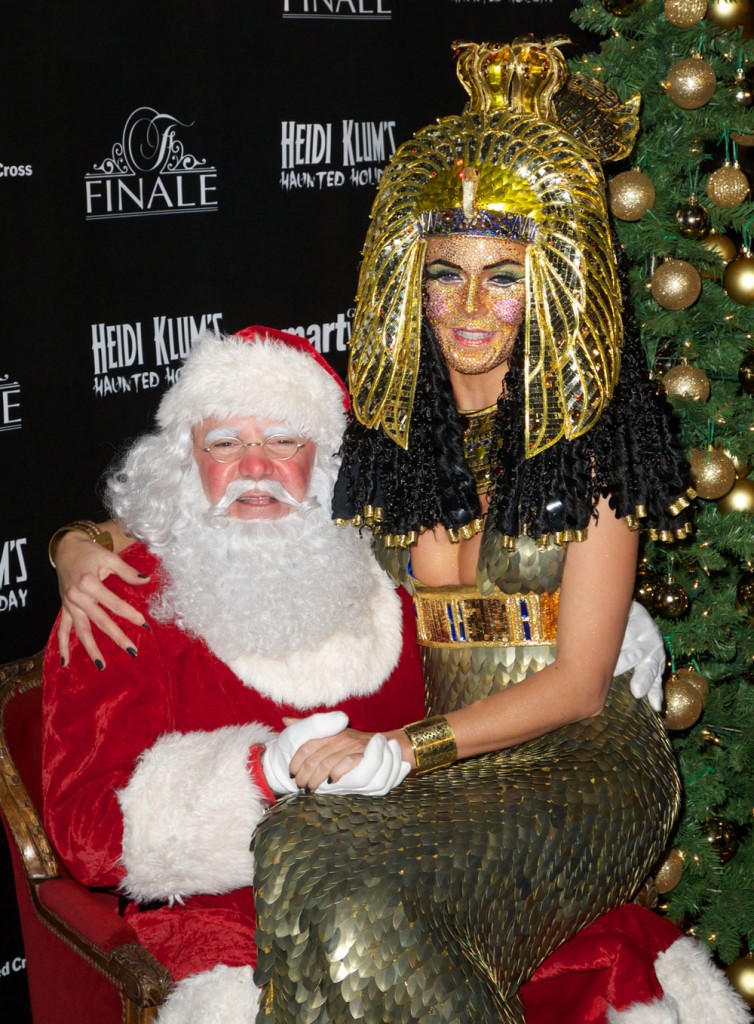 These are photos from Heidi Klum's Halloween party, which had to be held a month late after Hurricane Sandy waylaid her original party plans. One of our photo agencies only had pictures of Heidi Klum there, which didn't make sense to me because I assumed (remembered, sort-of incorrectly) that she normally gets a good celebrity turnout at these events. Plus this was a charity benefit for the Red Cross. Another agency had the photos of the "celebrity" turnout and it was weak, no offense to those people but I barely knew who they were and I pay attention to these things. (I guess Katie Couric was there, although we don't have photos of her.)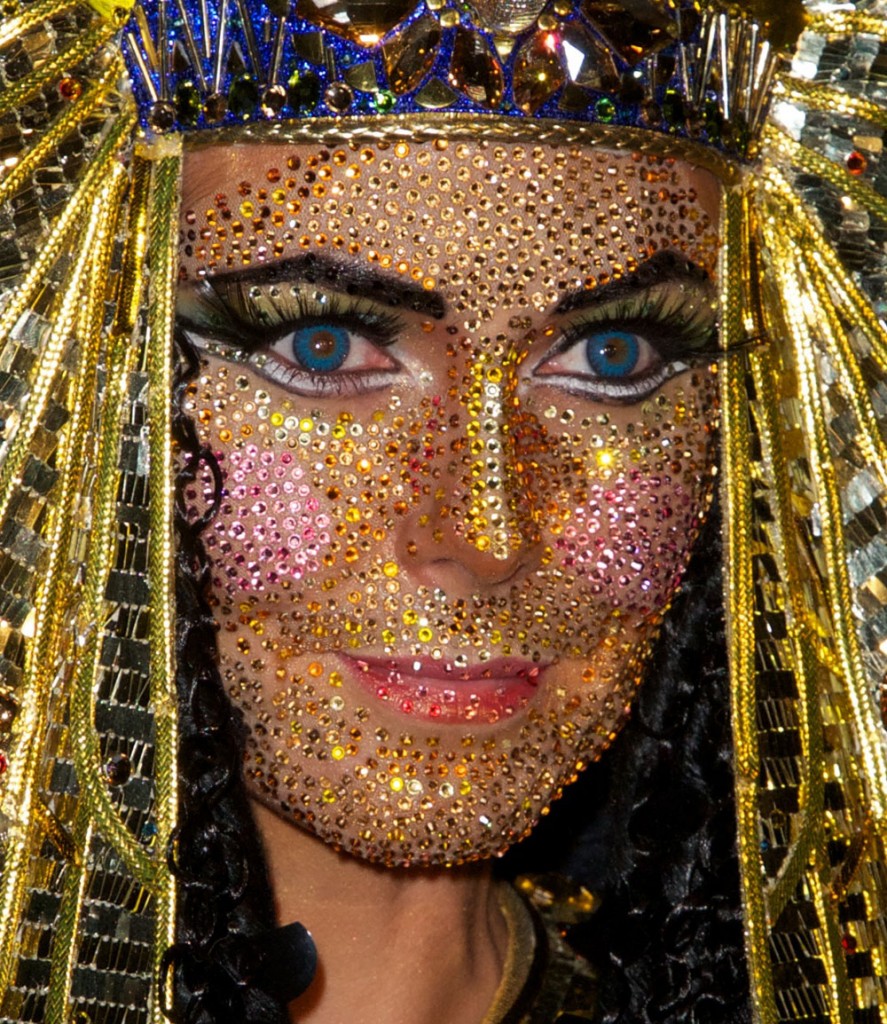 In terms of Heidi's outfit, at least she didn't show a ton of skin like she did last year (har har). In 2011, Seal wasn't at Heidi's bash, he was away touring (they were still officially together at that point, and didn't announce their split until late January of this year. Of course according to Seal, Heidi was screwing the bodyguard at the time.)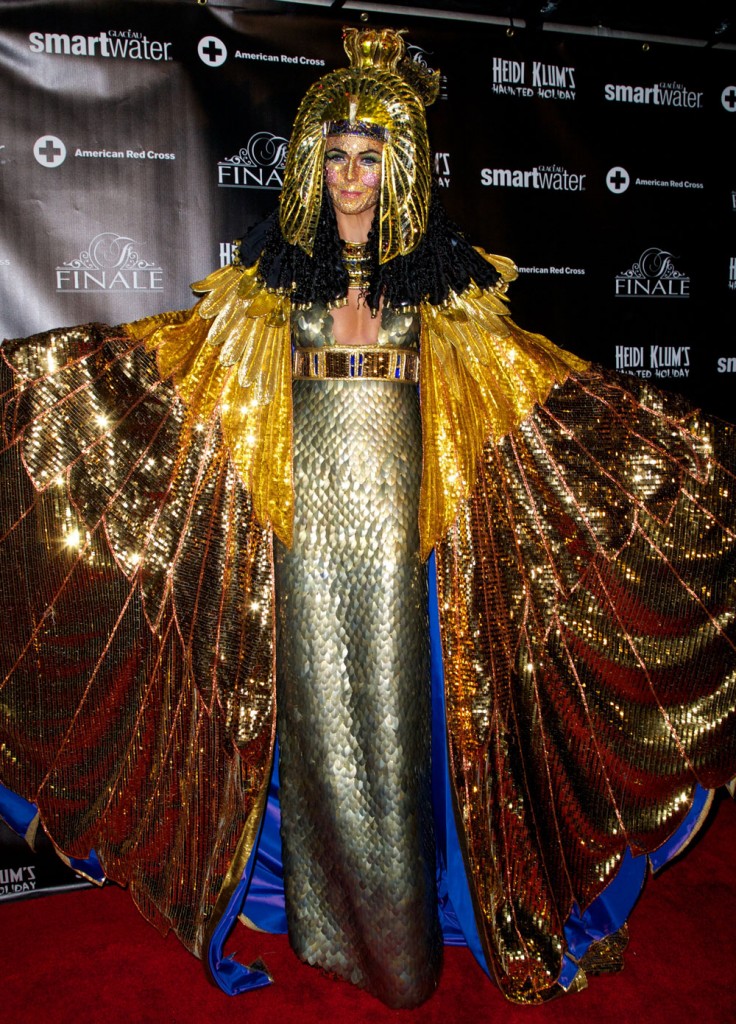 Heidi is dressed as Cleopatra, and I think she would have nailed this outfit if she would have just worn that awesome costume and gone with some Egyptian makeup without bedazzling her whole face. That looks crazy. They're calling it "jewel acne" over on news.com.au. The costume is amazing as usual from Heidi, though. Look at the elaborate scaling on the skirt and the incredible detail on the headdress. Overall it's a wildly impressive costume, but the jewels on her face bring it over the top for me. Heidi doesn't skimp on Halloween.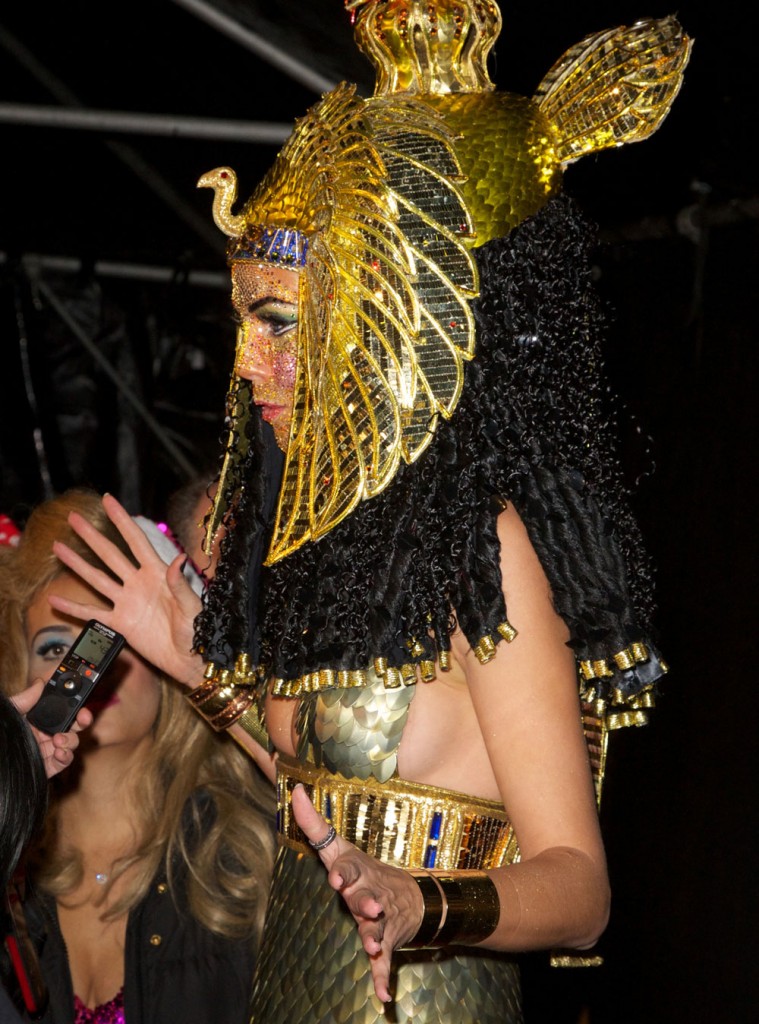 Klum sat on Santa's lap on the red carpet, and while I suspected the guy under the Santa costume is her bodyguard boyfriend, Martin Kristen, I can't confirm that and no sites make mention of it. Santa doesn't seem to be tall enough. Some sources say that Kristen wasn't on the red carpet. If it is Kristen under there, at least Heidi didn't have him dress as Marc Antony.
Here are some other photos from the event. There wasn't an ID for this guy, but this is my favorite costume there. He was some kind of creepy elf.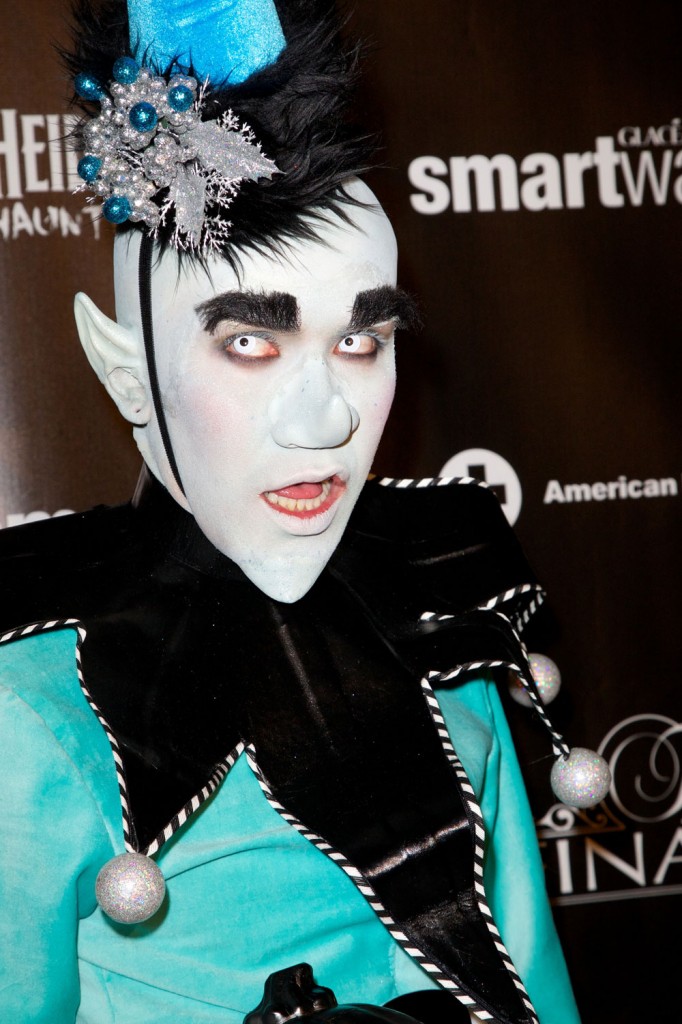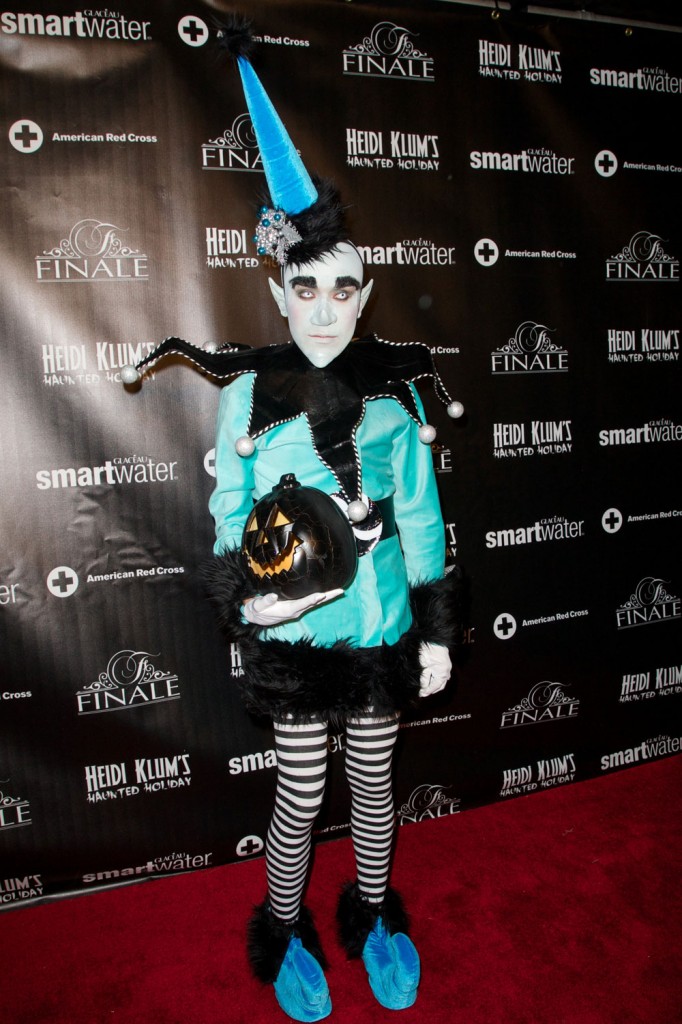 This is a contestant from Germany's Next Top Model named Sarah-Anessa Hitzschke.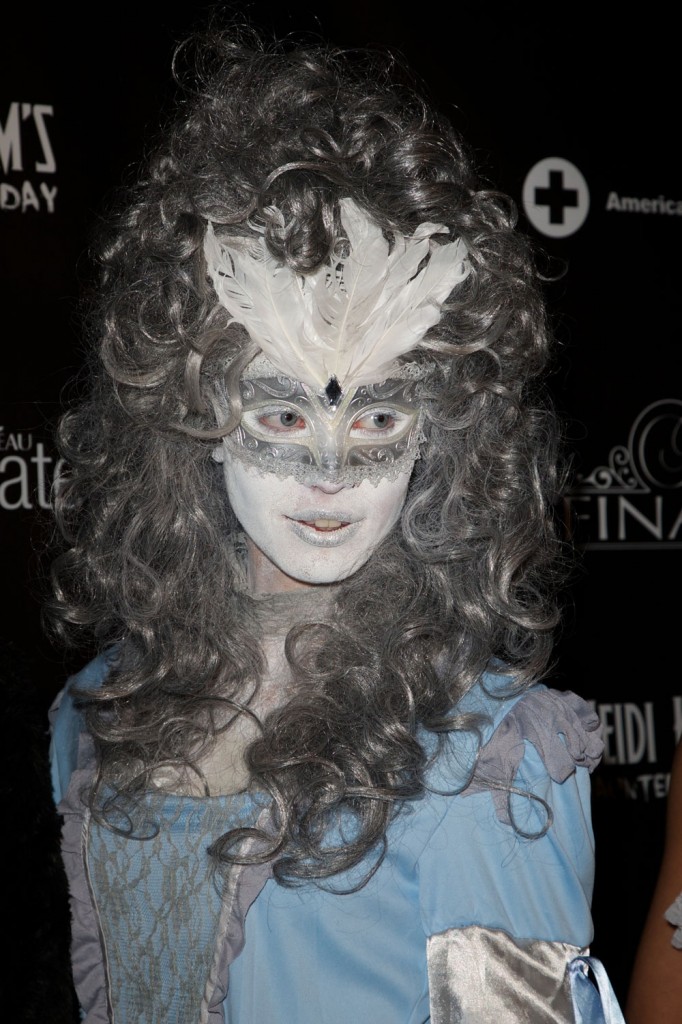 Russell Simmons with another past GNTM contestant named Hana Nitsche.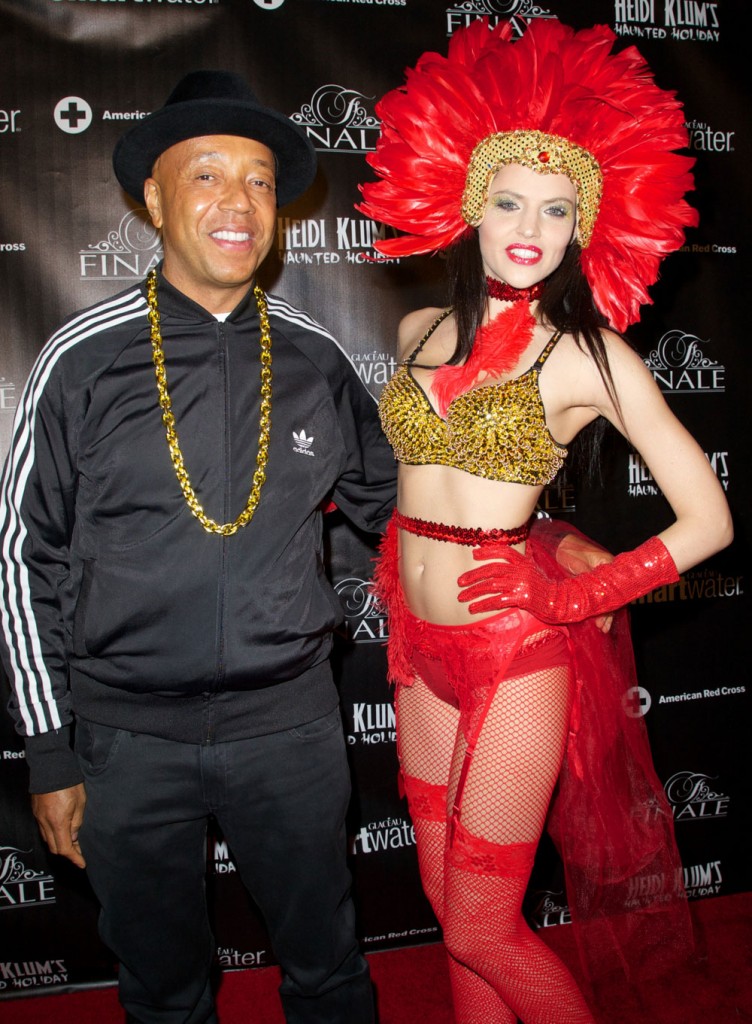 And Jay Manuel. What's the theme here, devil in a Vegas show?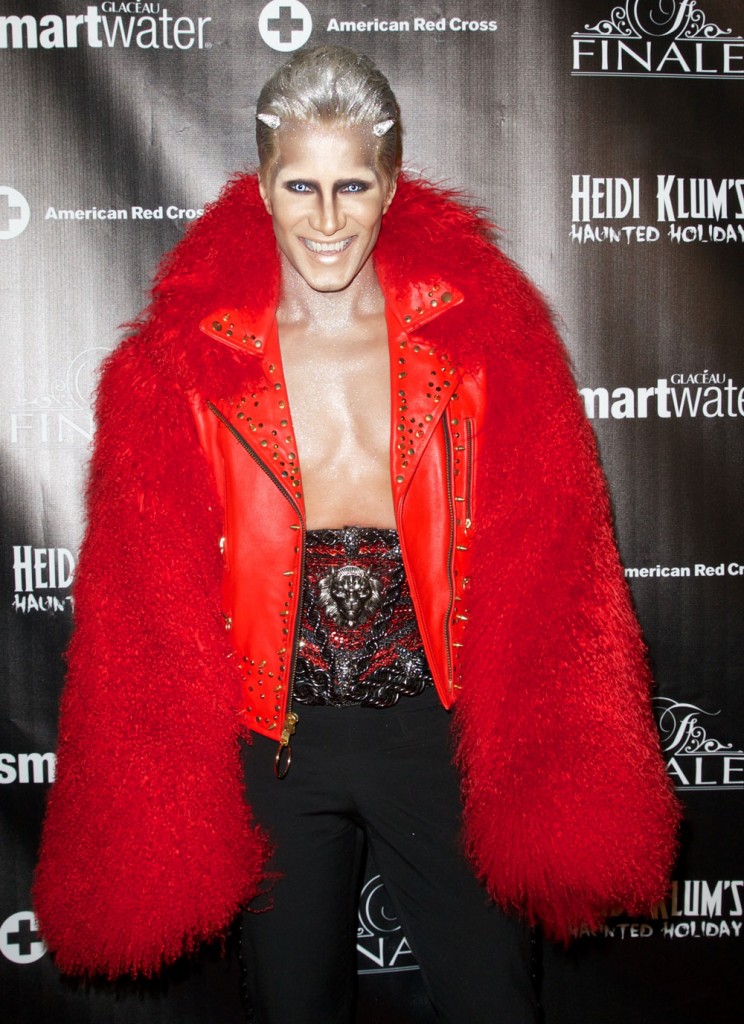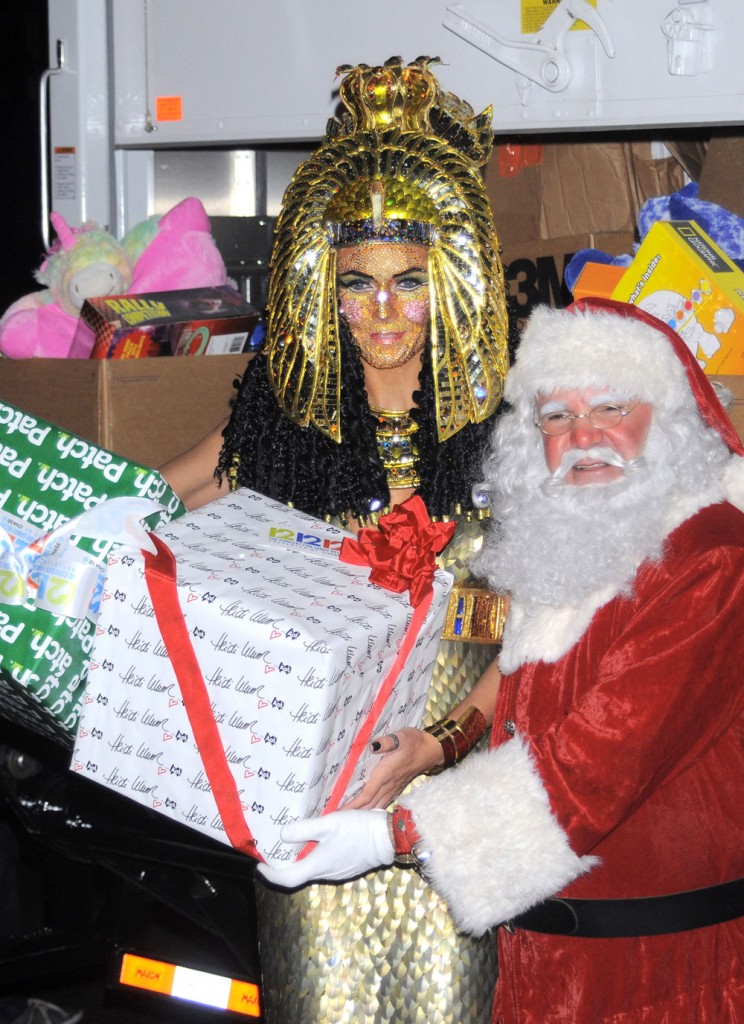 Photo credit: Fame Flynet and WENN.com