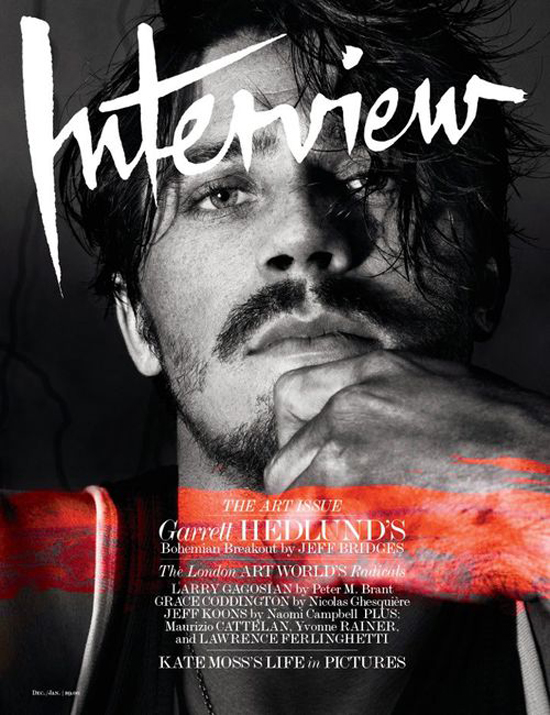 Garrett Hedlund covers the December/January issue of Interview magazine to promote the upcoming release of On the Road. Overall, I think Garrett is pretty hot and a fine actor who also managed to somehow star alongside Goop in Country Strong and go on to do much better things — such as this long-gestating Walter Salle's project that will finally bring Jack Kerouac's most revered book to the big screen and which stars Garrett as Dean Moriarty (a.k.a. Neal Cassady). If his presence in this cover article on the cusp of awards season is any indication, Garrett might ever-so-slightly be positioning himself (like co-star Kristen Stewart) "for your consideration." Does he have what it takes? We'll find out soon enough.
This photoshoot, however, is a mixed bag. For one thing I'm struck by the close resemblance of this shoot to Michael Fassbender's own Interview magazine spread nearly a year ago. I mean, Garrett's not beckoning us with only a sheet to hide his modesty, but some of the other shots have a very similar feel. However, Garrett is also looking a bit too grubby here, and I really don't understand what's going on in this particular photo where Garrett appears to have barbed wire shoved up his nose.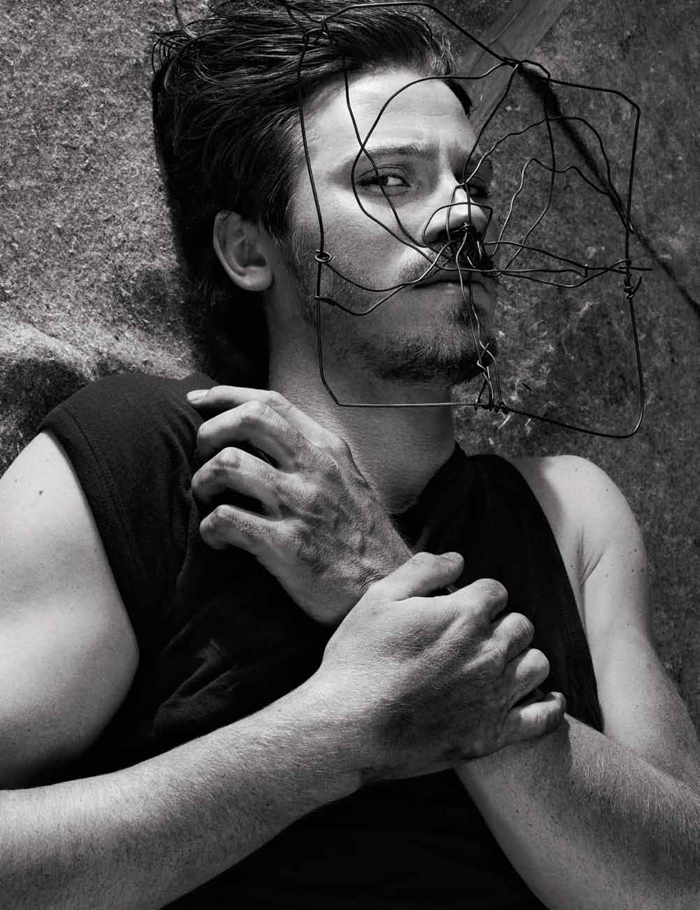 The interview itself, which was conducted by Jeff Bridges (he and Garrett lovingly refer to each other as "dad" and "son") isn't as captivating as the images at hand, but here are some excerpts: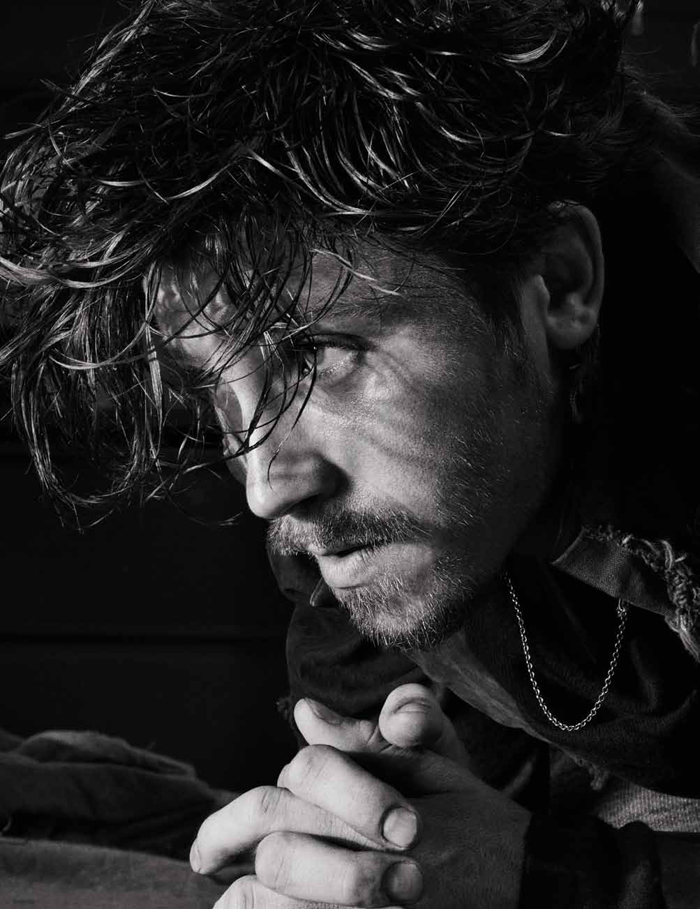 Troy was his first acting gig: "Well, back in Minnesota, one of the only ways you could leave the farm was through sport. That's why everybody in the Midwest–or at least where I grew up–is a triathlete. We all just wanted to get out. But for me, the way to get out was acting. I remember, when we moved to Arizona, I worked at a restaurant and paid a coach $60 a week to do monologues with me. I actually almost ran away from home about a year before I came to L.A. I was living in Arizona and I didn't want to spend that last year in high school. So I ended up doubling up on credits so I could graduate a semester early in December, and then went to L.A., and then by the time the rest of my class actually graduated, I was already on set filming. So I was lucky to have followed that instinct."

The long road to On the Road: "I remember, at first, looking it up and seeing that Francis Ford Coppola was attached to the film, and I was like, 'Sh-t. I'll never get a chance at this.' But then, like, eight years later, I was on set doing it. I remember all of us kind of pinching each other and saying, 'Man, we're filming On the Road.' But I think there were a number of different incarnations of what the movie was gonna be, from Jean-Luc Godard filming it, to Gus Van Sant doing it, to all these other directors who were rumored to be involved–I think Roman Coppola was even going to direct it at one point. But I think it was after Sundance, the year that Walter [Salles] was there with The Motorcycle Diaries [2004], that he was approached about possibly doing the film. So it was a long time in the making. I also think that since Walter is Brazilian, he maybe didn't feel like he was the right person to make this movie unless he'd really absorbed it all. I mean, he'd read the book at a young age himself and was very inspired by it."

He loved the book: "I'd read it in high school. It's funny that I got to do On the Road because the thing that had the biggest impact on me growing up was reading books. I was very inspired by the book and this spirit of Dean Moriarty and how envious we all are of somebody who can be that carefree. I also always thought of myself as more like the Sal Paradise character–you know, being a listener and writing about a conversation more than being the one that others listened to. So it was interesting that I got to play Dean. I actually signed on to do On the Road before we started on Tron, but we were in flux for a while, just sort of playing the waiting game, trying to get the right budget and the right cast. I think I first met with Walter in March of 2007. But I told Walter that I wouldn't do another film until we did On the Road, so I had a lot of time to do my own research–to go up to San Francisco to City Lights bookstore, to watch video interviews of Neal Cassady with Allen Ginsberg, to sit in Vesuvio [Cafe] and visit Jack Kerouac Alley, to go to the Beat Museum and things. We had time, so Walter and I also did road trips and talked to people, be it family members of some of the people who were around the Beats or other writers. But it was really just about finding something that we could add to the story beyond what was on the page, even if only from life experience. I mean, I grew up around country roads, but this was a different route that these guys took. Eventually, though, it all came to fruition."
[From Interview Magazine]
Ultimately, you really have to like On the Road as a book to get into this interview, and I'm sort of there. I liked the book well enough, but I didn't really grab onto it as a thing. Back when my peers were enjoying the hell out of it, I was really getting into Anne Rice novels. Hey, that was my vampire phase, and at least those weren't sparkly vamps.
However, I am still struck by this Interview spread. It's positively Fassbender-esque, right?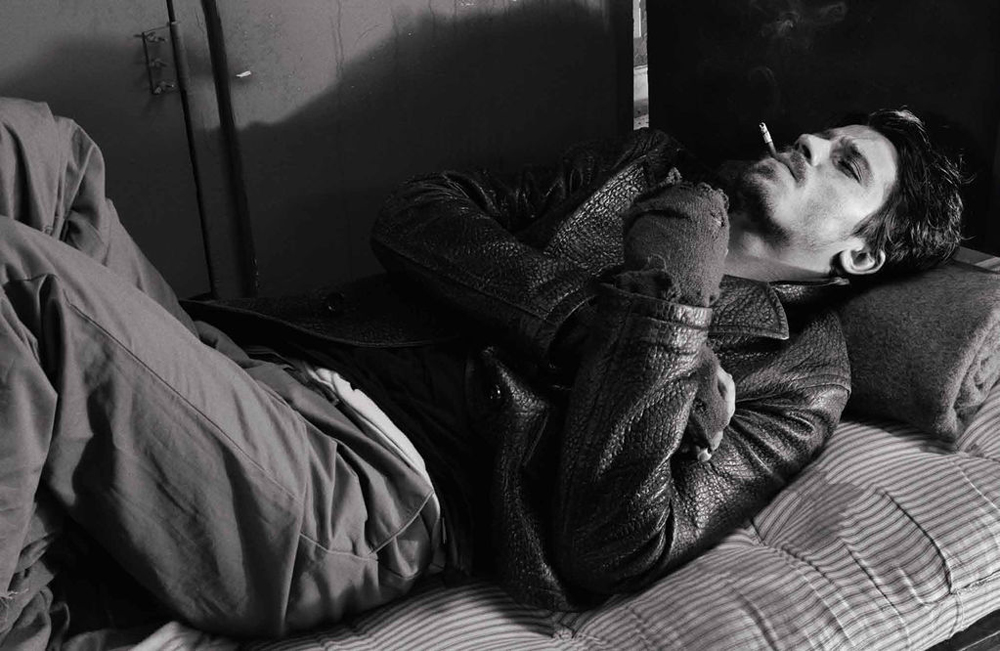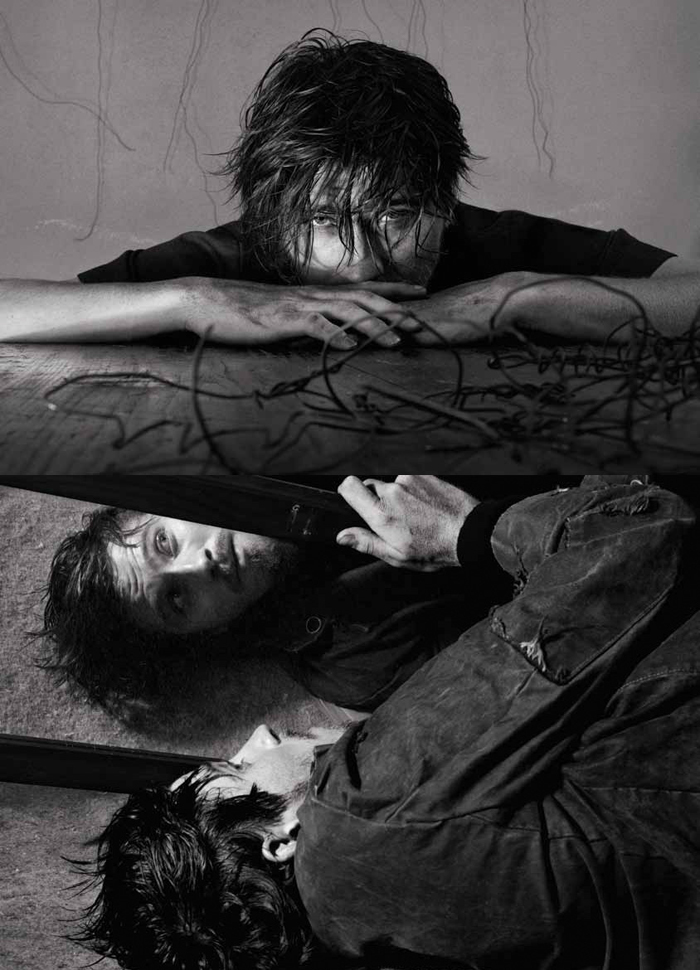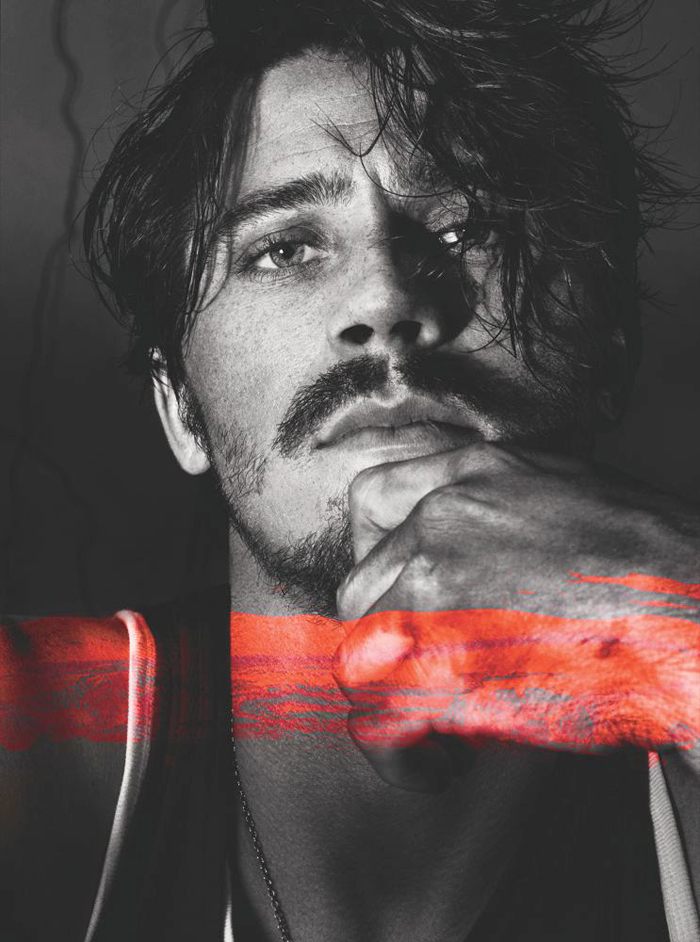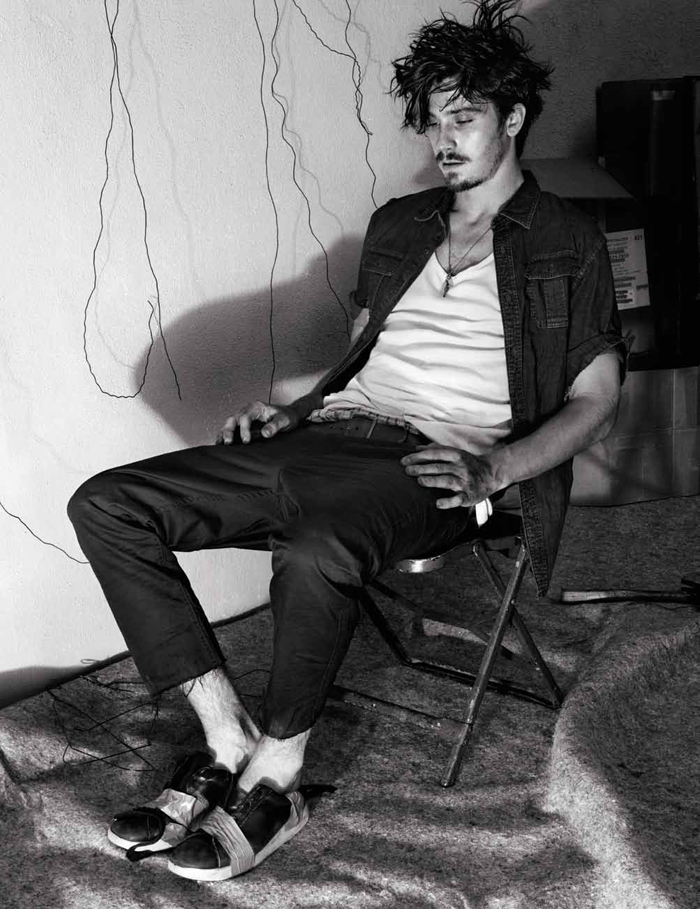 Photos courtesy of Interview magazine