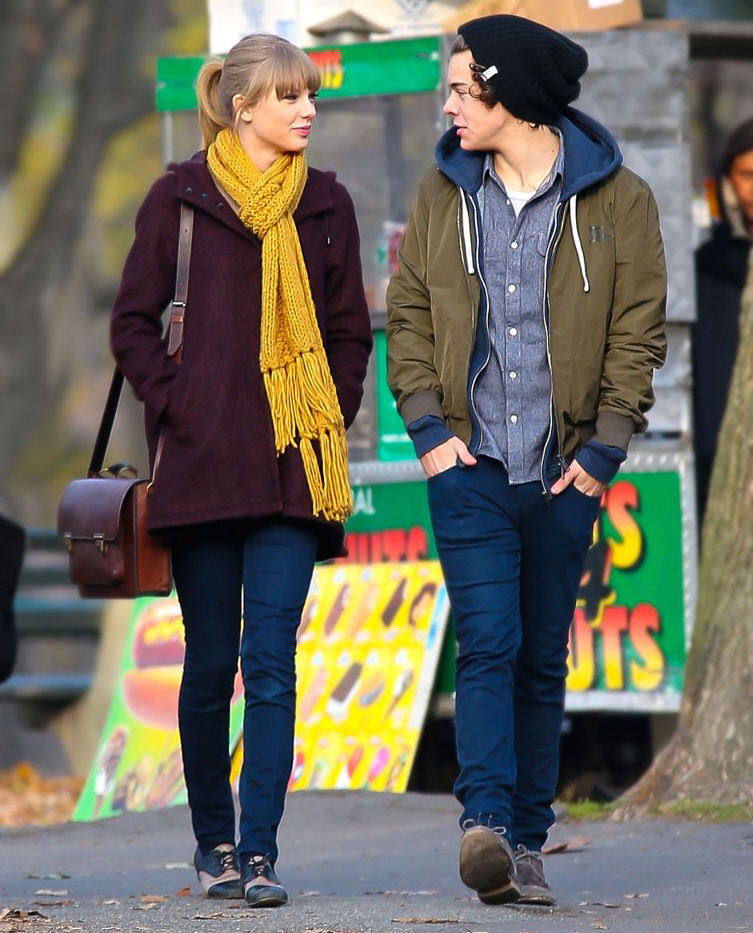 For the second night in a row, Taylor Swift and Harry Styles spent the night together. Is that epic or what? The girl-woman who is all about ponies and sparkles and Romeos gives it up to a boy-bander within a few weeks. Swifty and Harry have been in New York City together for days – I think they're technically staying in different hotels, but I think Swifty spent the night at his hotel on Monday night and he stayed over at her hotel last night. You can see a photo of Harry and Taylor entering her hotel here. So… she's not hung up on this Conor Kennedy thing at all. Swifty moves on very quickly, doesn't she?
I'm not slut-shaming her or anything – she's a single girl, she should be dating and having fun and figuring which dudes will stick around and which dudes will break her heart. The problem (to me) is just that Swifty seems to only care about boyfriends and broken hearts and that's all she ever sings about. But there are some complaints from her fans and from One Direction fans too. Hilariously, one of those 1D fans is Eminem's 16-year-old daughter Hailie, and Hailie is PISSED. This cracked me up:
Hailie Jade Mathers, the 16-year-old daughter of rapper Eminem, blasted Taylor on her Twitter page, declaring that Harry was the 'love of her life'.

After wishing the singer's One Direction bandmate Niall Horan 'good luck' ahead of the What Makes You Beautiful hitmaker's Madison Square Gardens performance on Monday night, Hailie wrote: 'if @taylorswift13 is really dating the love of my life @Harry_Styles i will not be happy.!'

But the rant didn't end there, with the smitten teen then hitting out at Taylor for 'whoring around' to find sufficient heartbreak material for her new album, and declaring she would never listen to the country music star's tracks again.

She tweeted: 'Dear @taylorswift13, please stop whoring around with every guy you see. We all know you're only doing it so you can make another album. I, am never, ever, everrrrr, listening to your music againnnn @taylorswift13. LIKE EVER.'

After posting another message to a pal, which said 'TRUTH HURTS ?? Lmfaooo !!!' it would seem Hailie became a target for Haylor fans.

She later wrote: 'Getting so much hate … But really couldn't care less xD.'

But it doesn't seem Taylor and Harry are too bothered by Hailie's comments as they continue to flaunt their romance for all to see. On Tuesday, the pair emerged from the same hotel just moments apart, dotting the i and crossing the t for the rumour mill on whether they are really a couple.

The couple seemed to be smiling to themselves following their late-night sleepover, which had seen the duo arrive back at their hotel at 4am following One Direction's gig at Madison Square Gardens. And although he was presumably taking about his gig, Harry seemed to have a whale of a time, tweeting: 'Last night was the best thing I have ever done.'
Eminem's daughter is hilarious. I love that Eminem's teenage daughter is a crazy 1D fan. The universe has a sense of humor, right? As for Hailie's demand that Swifty "stop whoring around" with every dude… well… that's coming from a place of 1D-fandom. Once again, it's not that Swifty gives it up for every dude who looks at her for two consecutive seconds ("OMG, that means he wants to get married!!!"), it's the dichotomy between her actions and her little-girl public persona.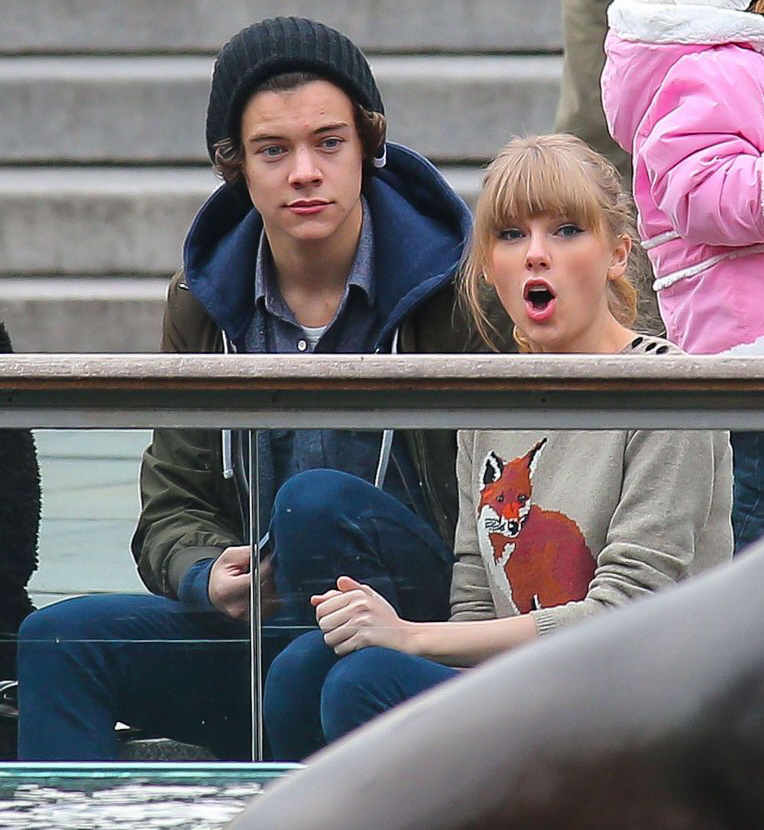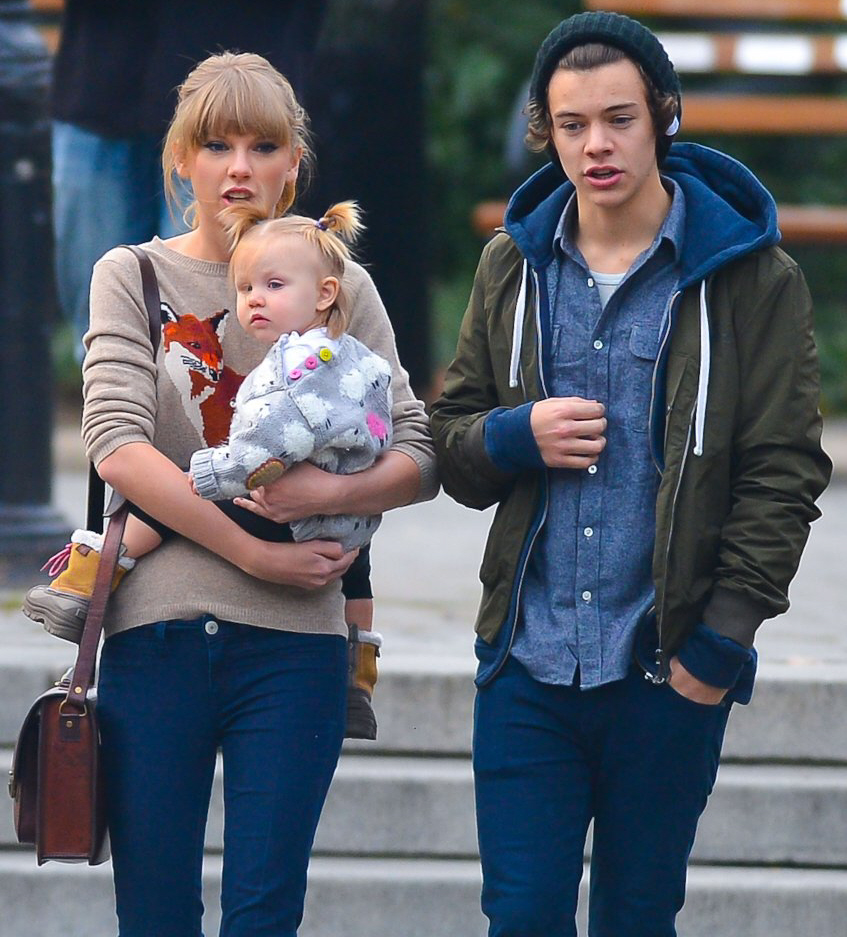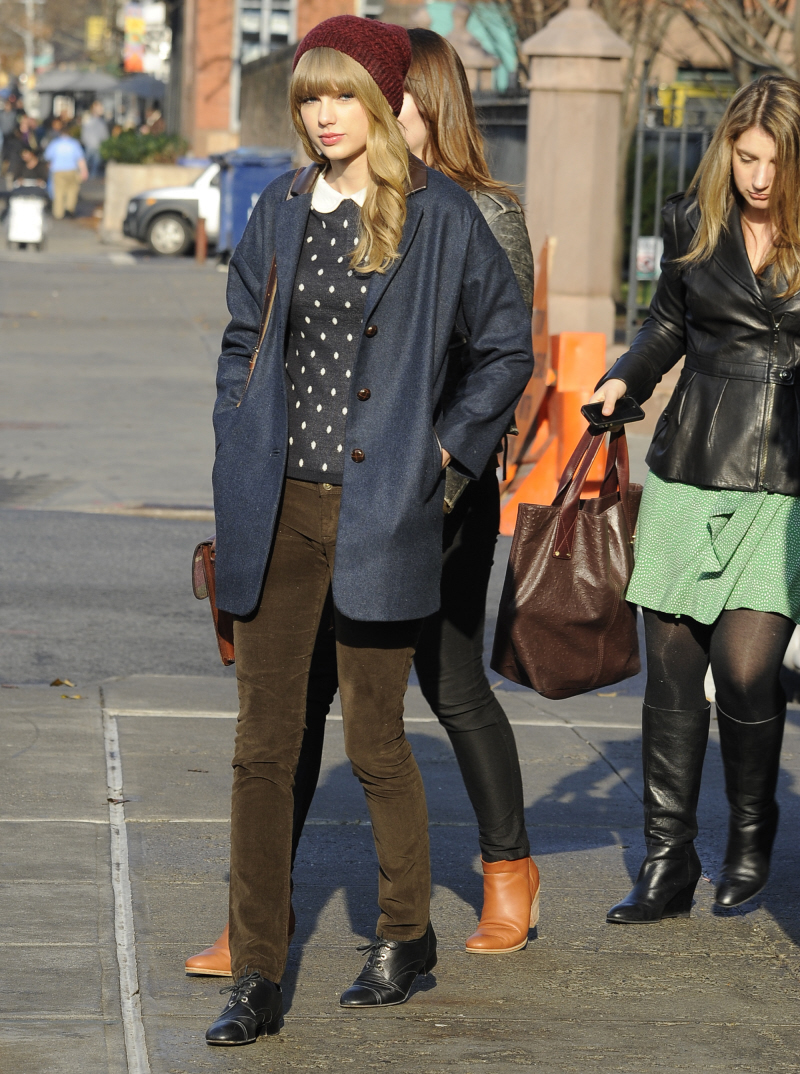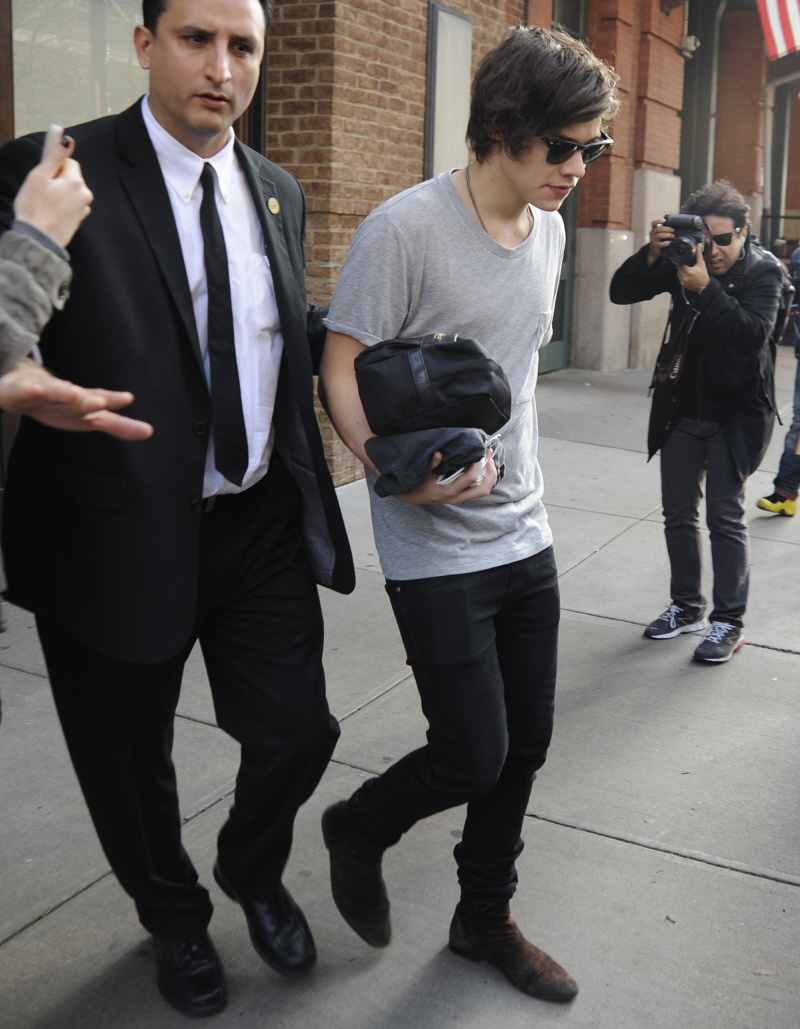 Photos courtesy of WENN, Fame/Flynet.