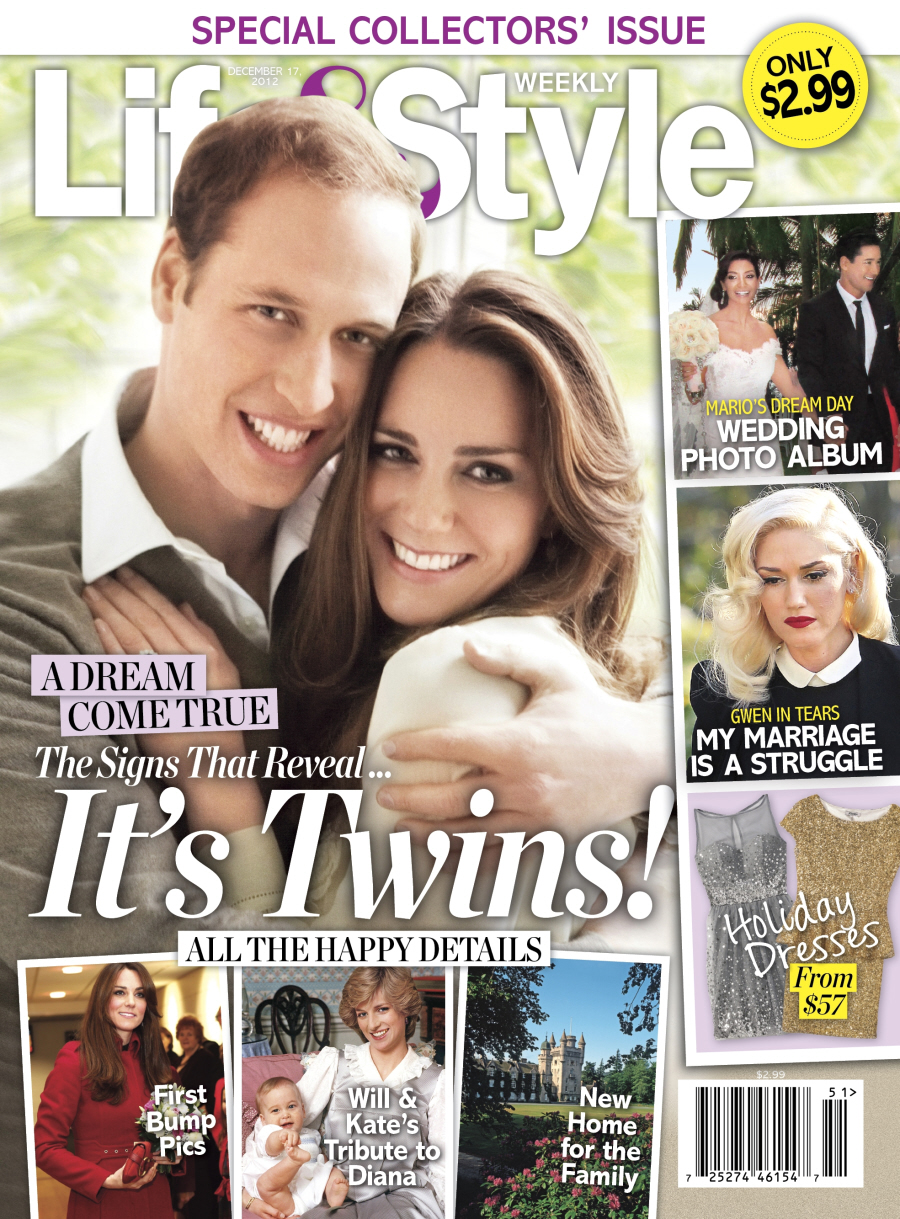 You know that Life & Style was right, right? Their cover story last week was "Yes, It's True!" – Kate's gossipy friend telling the world that Kate is knocked up and that she and William would announce in December. Lo and behold, Kate is actually knocked up and they announced in December. So, obviously, L&S got in touch with the same gossip friend for even more royal scoop this week. That scoop? TWINSIES. And a July due date.
Kate Middleton and Prince William have confirmed the duchess is pregnant and Kate's close friend Jessica Hay is spilling all the details on their baby joy in the new issue of Life & Style, on stands now.

"They cried with joy when they found out she was pregnant," Jessica shares with Life & Style. "Catherine's been steadily putting weight on since April this year and hasn't been drinking for a good few months — they've been preparing all summer. It was decided that they'd try at the tail-end of the royal tour in September, and that's when it happened!"

Thanks to her healthy diligence, Kate's blossoming more and more each day. "The difference in Catherine is already tremendous," continues Jessica, who attended the exclusive Marlborough school with Kate at the age of 14, was a guest at the couple's wedding reception in 2011 and first revealed the pregnancy news to Life & Style in late November. "Her face is already fuller. She really is glowing."

While Jessica tells Life & Style Kate is already "seven to eight weeks along," an insider confirms to the mag, "She's due in July, which is a month full of significance for William," further explaining, "His mother, Diana, was born on July 1, and his parents got married on July 29."
Oooo… what if the baby is born on July 1st? If it's a girl, they'll definitely have to call her Diana then, right? But sure, a July birth definitely tracks with the timeline. I'm thinking early July. And if Kate is carrying twins, then it might be earlier (because women carrying twins tend to give birth before their due date). I should point out that if Kate is carrying twins, it will be a very big deal as far as the royal succession goes – whichever twin is born first is the first heir, obviously, even if that baby is only technically, like, two minutes older. And what if Kate has a C-section? The doctor would be choosing the heir!
People Magazine not surprisingly has Will & Kate on their cover too, and they chose the same Mario Testino photo as Life & Style. The online piece is meh – you can read it here. My favorite part is when they speak to the editor of Majesty, Ingrid Seward, who notes the timing of Kate's pregnancy. Basically, Kate got pregnant exactly when she was supposed to as to not overshadow the Queen, and Seward says: "I don't think anything is left to chance. Kate is probably one of the most organized [royal] women we've ever known."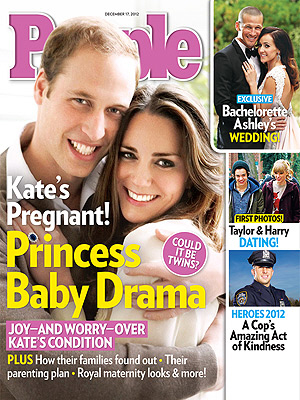 Some photos of William entering the hospital this morning: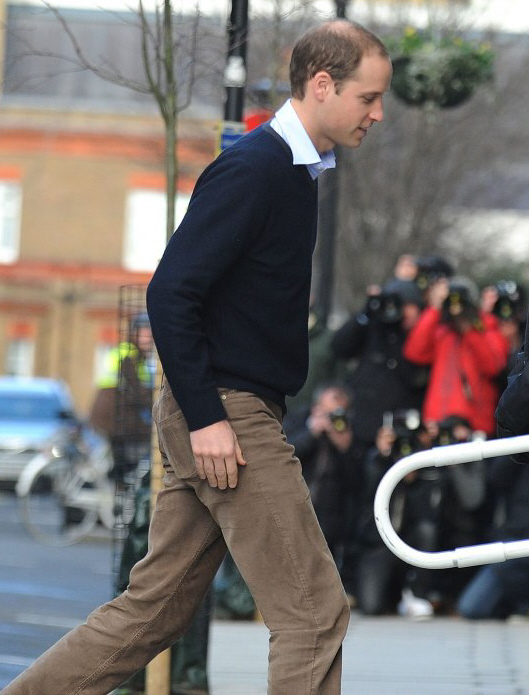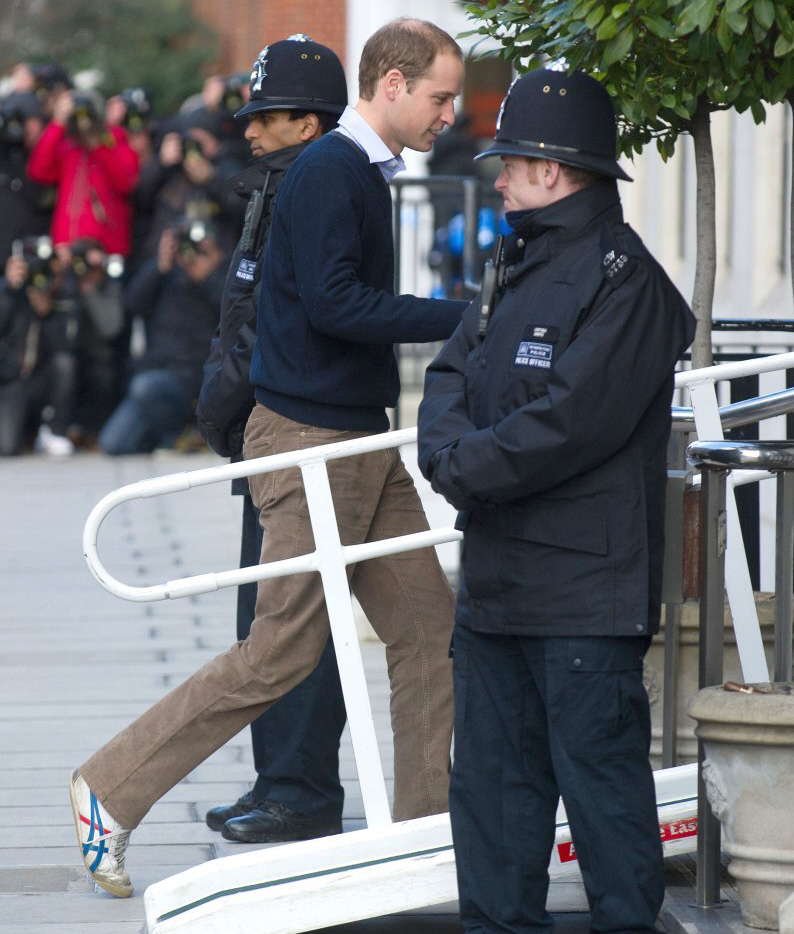 Covers courtesy of Life & Style and People, additional pics courtesy of Fame/Flynet.