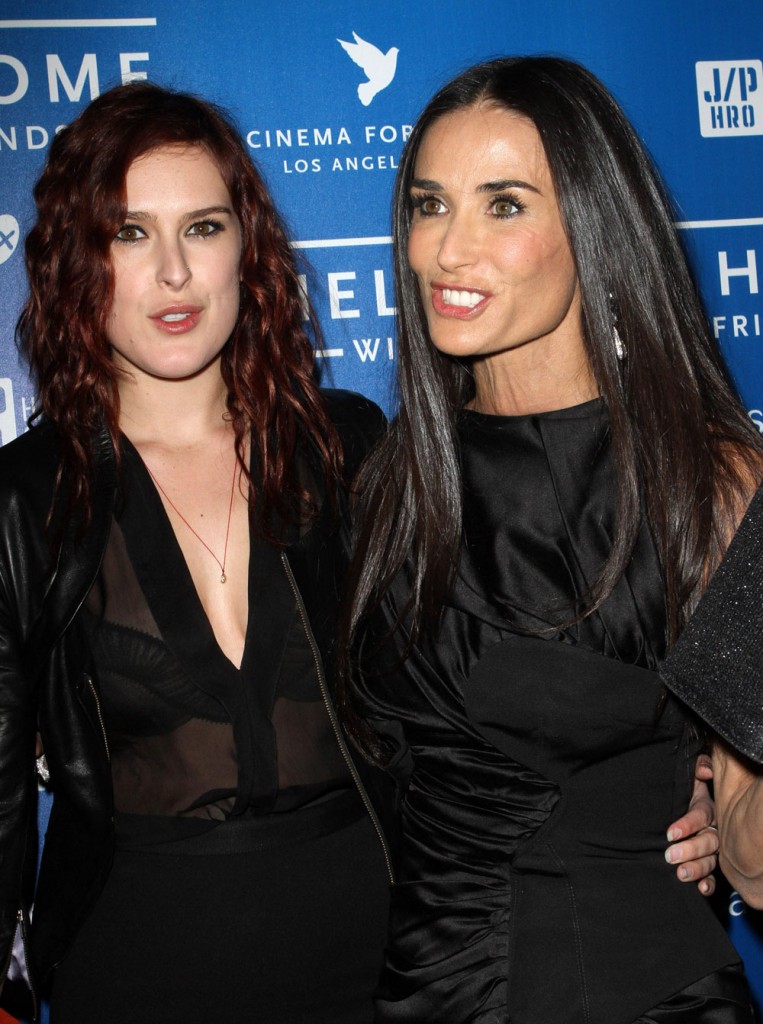 Demi in January, 2012, with Rumer. There are very few recent photos of her.
Yesterday we heard the story, from People Magazine, that Demi Moore's young adult daughters were basically mortified that their mother was dating a guy only slightly older than they were, a guy they knew through friends. The fact that the news originated in People gave it an air of authority, along with the fact that it's common sense. Who wouldn't be upset that their mom was dating someone in their peer group? Well here's some more very embarrassing, very public news about Demi to make her daughters hide their heads in shame. Demi accompanied her new boyfriend, a 26 year-old art dealer named Vito Schnabel to celebrity hangout "Art Basel" in Miami. While there, Demi was photographed dancing like a chicken (as we've seen from her before) around Lenny Kravitz and looking quite cozy with Kravitz. (You can see those photos at this link, we don't have them. In one pic, Lenny has his finger in Demi's damn mouth.) So does that mean Demi has her sights on Lenny and that she's kaput with her young boytoy? No! Demi was also seen making out with Vito at that same party, since she couldn't wait until they got a room. I haven't made out with anyone at a party since college. Does that make me a prude or just considerate of others? You know the answer I'm fishing for here. Here's the story, from E!
Ashton Kutcher's ex Demi Moore was spotted with her rumored young boy-toy this evening at the Art.sy and Chanel BBQ at the Soho Beach House in Miami, and the duo definitely weren't keeping their fling a secret.

An eyewitness tells E! News that Moore was publicly making out with Vito Schnabel.

"They are definitely a couple," says the eyewitness. "She is definitely more down to party than Vito."

Moore, who also was seen hanging out with Lenny Kravitz, was wearing clear hipster glasses and was seen dancing up a storm. "She was most ready to party than anyone else in the room."

The actress is also set to appear alongside Schnabel tomorrow night at the Dom Perignon party at Wall nightclub in the W Hotel in South Beach.

Another chance at spotting some serious PDA? We think yes.
I'm convinced now that Demi's issues with her girls are entirely her own doing, and that she's not going to snap out of it or grow up or do whatever she needs to do in order to move on with her life in a healthy, sober way. Look at those photos I mentioned of her at that party. She's blitzed and it's probably not just booze. Yes she needs to get over Ashton, but she's doing it the entirely wrong way. I had a lot of sympathy for Demi when it came out that Ashton was a serial cheater. Now, not so much, and I'm rethinking whether that sympathy was even warranted at the time.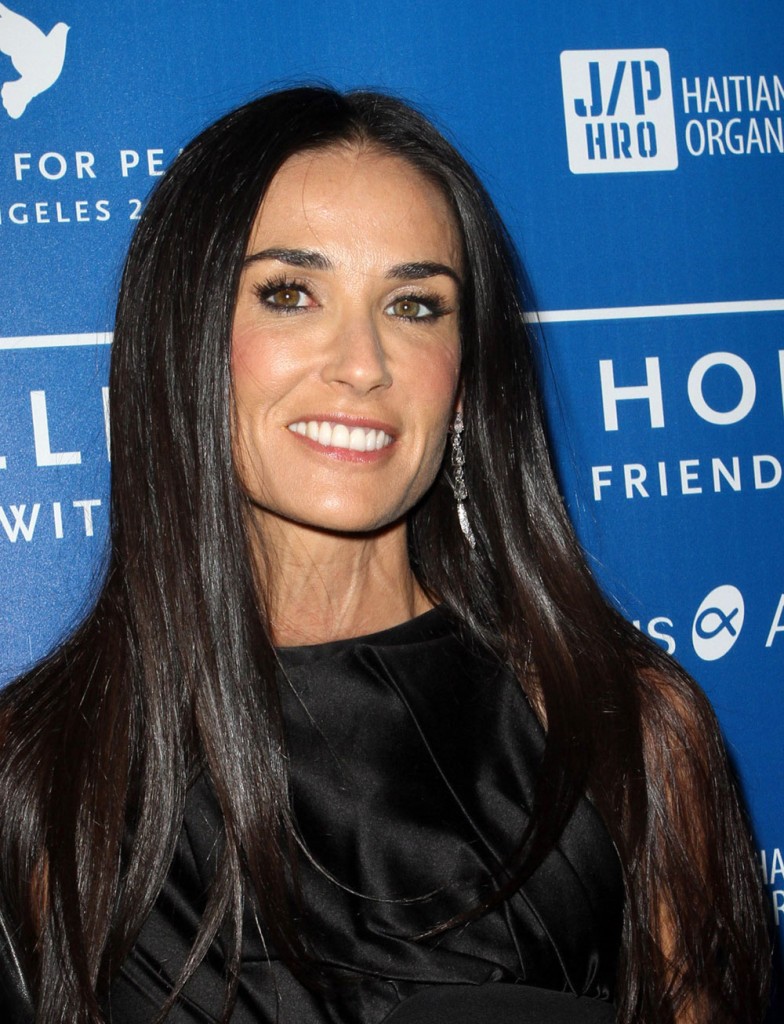 Vito Schnabel with his dad, Julian, in August. What a catch.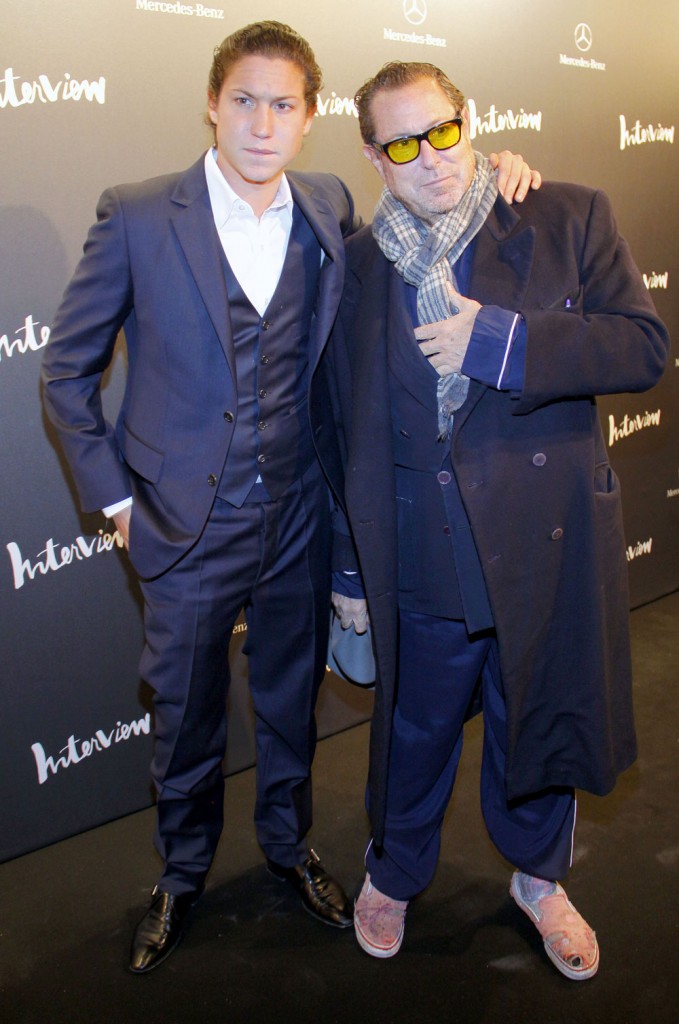 photo credit: WENN.com