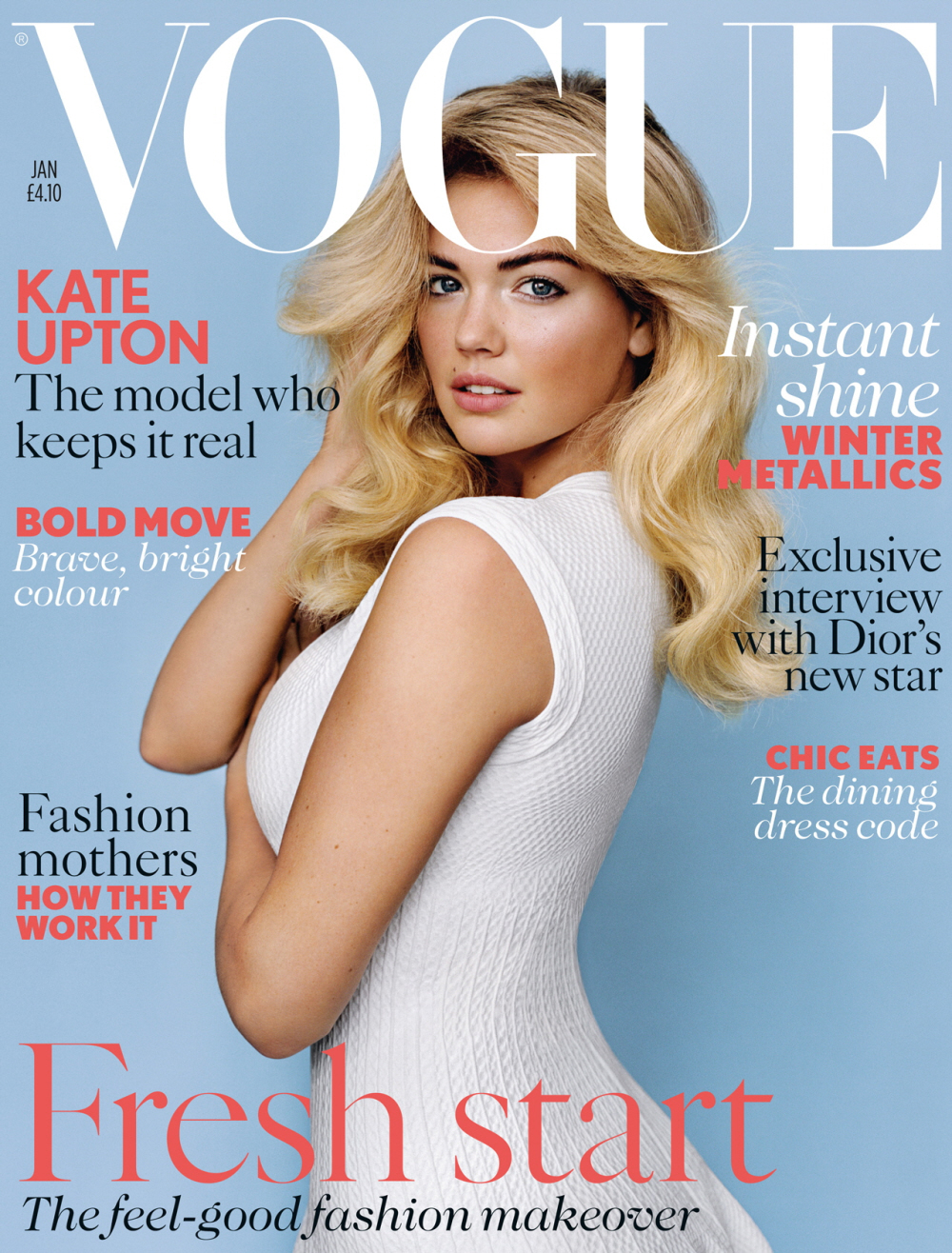 Kate Upton's haters must be seething! The girl with the "downmarket" appeal is still getting love from "upmarket" fashion magazines. I'm glad. Kate Upton sometimes gives me Blake Lively vibes – as in, both women want high fashion acceptance but both are decidedly downmarket. But I think I like Kate more. Her "look" is more diverse than people think, and… well, I just like that there's a model with a healthy look to her body.
Anyway, Kate scored another Vogue cover… although it's not Anna Wintour's doing. Kate got the January cover of Vogue UK, following a year which saw her score a Vogue Italia cover and photo shoot and a pictorial in American Vogue. Will Wintour finally succumb and give Kate a full-blown cover in 2013? I guess it depends on the reaction to this Vogue UK cover. Which I love, by the way. Kate's "assets" are usually front and center in her pictorials, but I like the modesty and girl-next-door quality of this cover. She's still a bombshell (look at those curves), but you're not seeing a lot of skin. It's nice. Here's more:
…We have keenly documented Kate Upton's trajectory into the world of high fashion: the blue-eyed, blonde-haired pin-up recently scored her second shoot for US Vogue , and starred on the cover of Carine Roitfeld's bi-annual solo magazine venture, CR Fashion Book , which sold out after just two months.

Now, the curvaceous beauty better known for covering the 2012 Sports Illustrated Swimsuit Issue (the ultimate accolade if you're the sort of model who spends 90 per cent of the time parading briefs and bikinis) has been picked by British Vogue editor Alexandra Shulman to star on the cover of the style bible's January 2013 issue.

As Shulman explains in her editor's letter: "When I decided to shoot Kate for our first cover of 2013, it was to kick off the year with a young woman who is not a stereotypical fashion model – although, let's face it, she's hardly a heffalump!"

Indeed, 20-year-old Upton's physique doesn't make her an obvious candidate for a high fashion role: at 5'10″ and with a generous 34C chest, her hips are some two and a half inches wider than that other famous Kate – Moss.

"It's very rare for a girl; to move from one area of the business to the other, largely due to the fact that fashion models are almost without curves, whereas swimwear girls are celebrated for them," adds Shulman.

With Vogue 's seal of approval, Kate Upton really has got the high-end fashion world at her feet.
Isn't it weird that a blonde, blue-eyed, big-boobed beauty is considered "diversity" at this point? It's because all of the established supermodels of this era – Gisele, Daria Werbowy, Coco Rocha, etc. – have a specific "look" which it is usually purposefully asexual. I think girls like Upton and Doutzen Kroes (who is probably my favorite model at this point) are trying to bring some sensuality back into modeling. Of course, a lot of it is dependent on the styling, on the photographer, on the "vision" of the pictorial or campaign. But I hope Upton is here to stay. And yes, I would like to see her on the cover of American Vogue.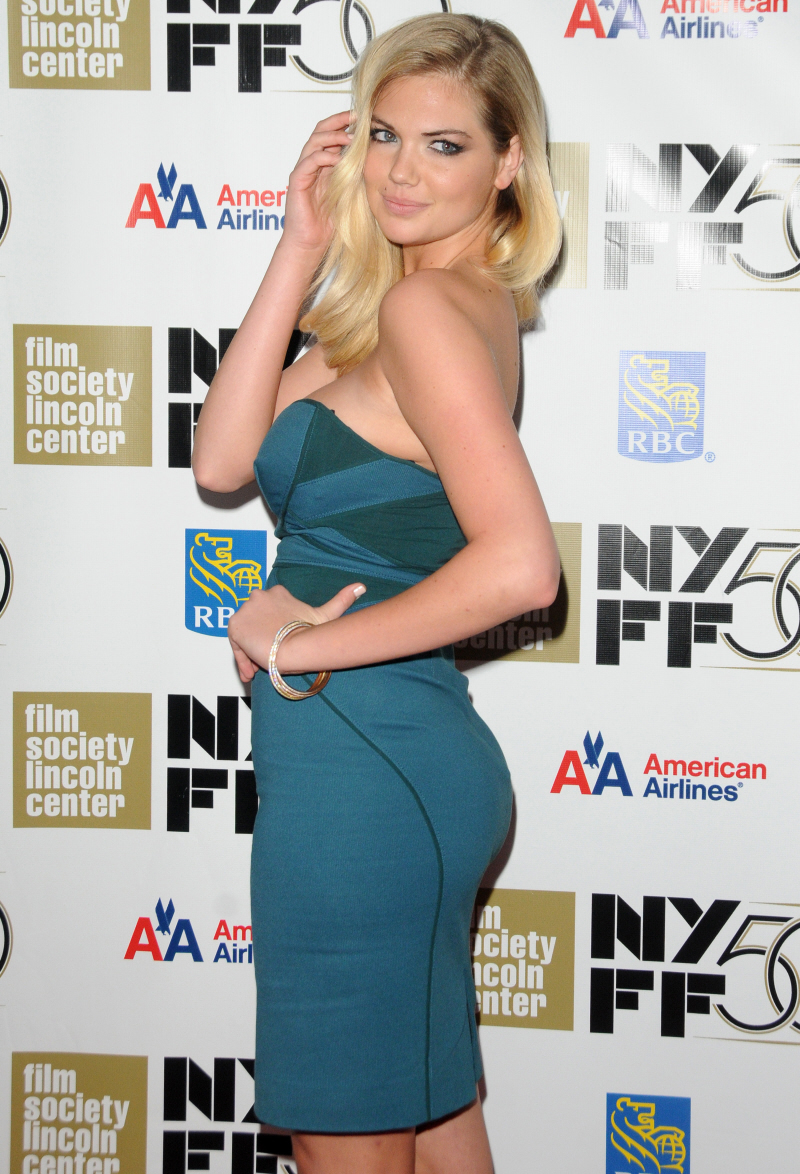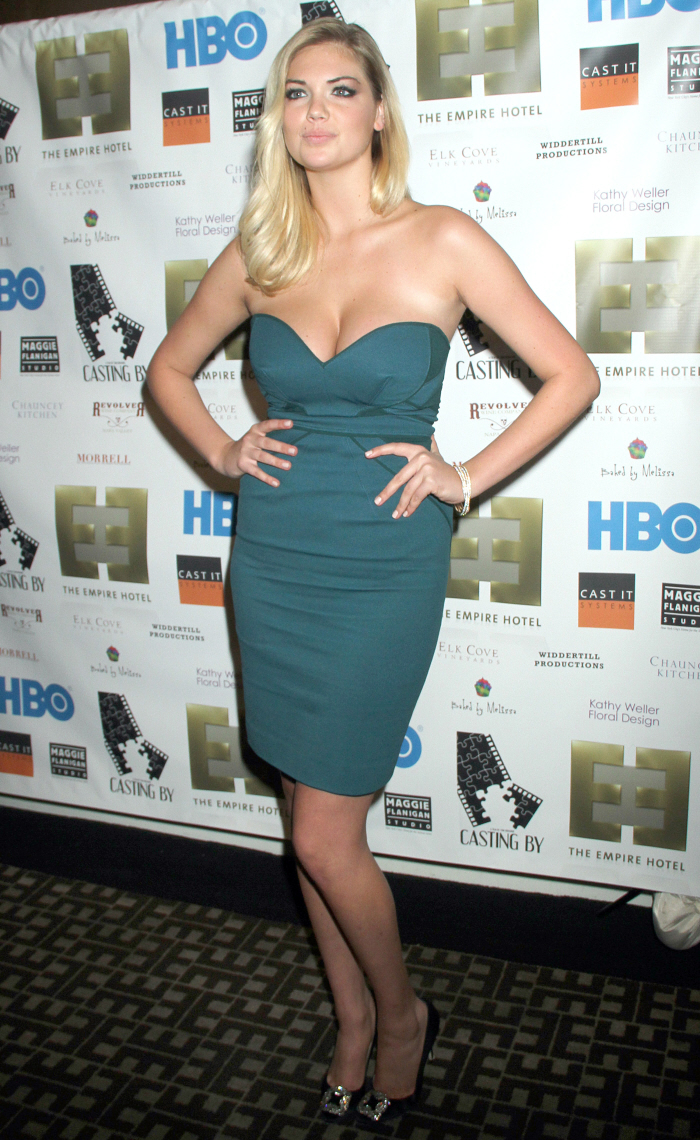 Vogue UK cover courtesy of The Fashion Spot, additional pics by WENN.