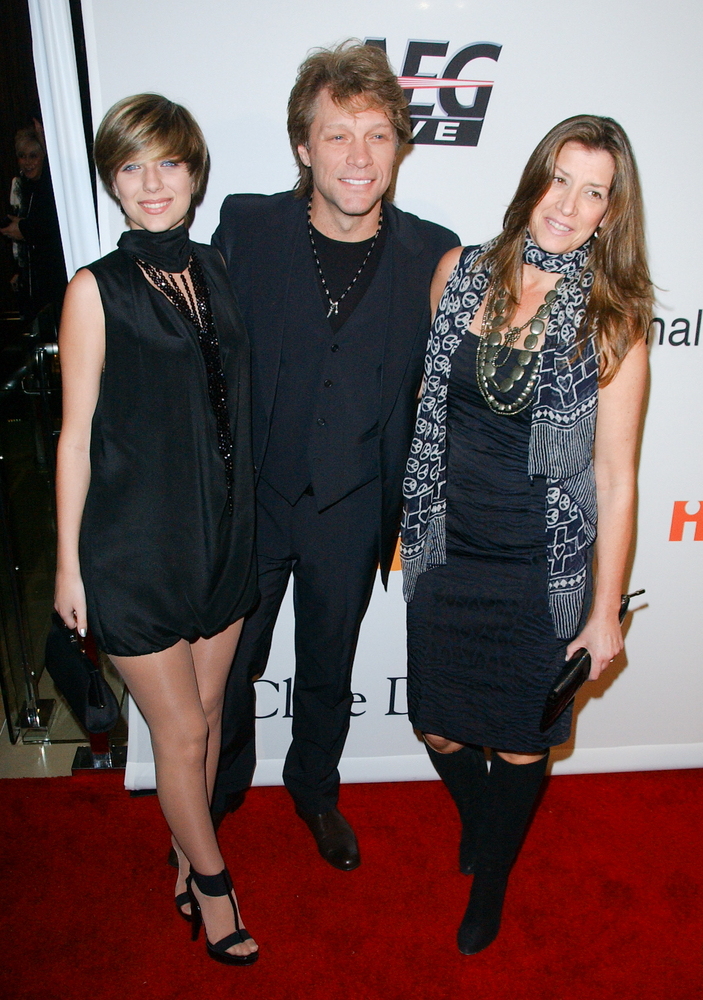 This news is a couple of days old but it's new to me and I wanted to talk about it. Jon Bon Jovi did a recent interview to promote his upcoming Hurricane Sandy benefit at Madison Square Garden, on 12-12-12. Also performing will be Coldplay, Eric Clapton, Bruce Springteen & The E Street Band, Kanye West and Paul McCartney, among others. It's going to be broadcast around the world and online so chances are high you'll be able to see live it where you are! (Here's a link to ticket information if you'd like to be there.) Anyway I was excited to learn about that concert. Bon Jovi has a particular connection to Sandy as he's from New Jersey, which was heavily affected by the storm. (As is Bruce Springsteen of course.) He has strong roots in his community and has given back quite a bit, including founding a community restaurant in Red Bank, NJ, where patrons pay what they can afford. As part of his interview, Bon Jovi was asked about his 19 year-old daughter, Stephanie Rose's, recent heroin overdose at her college in upstate New York. He was very candid about it, and said he had no idea and felt kind of powerless as a parent. That's what I got out of his comments, that he's tried his best and really was blindsided by his daughter's OD. Here's more:
AP: With your daughter recently in the news, how do you go forward from there?

Bon Jovi: I didn't have any sisters. We bring home this girl the first day. Now what? Where's the manual? There was no manual. So you bring her up the best you can, you surround her with hugs and kisses and know that she may eventually fall down. I appreciate the outpouring of kindness in light of what happened in my household. I'm shocked as much as the next parent with this situation and had no idea. But then you surround them with best help and love and move on, and that's where we're at with it. Steph is a great kid. Great GPA. Cool school, Hamilton College up in Clinton, N.Y. Everything about it is idyllic. She was doing great. Then a sudden and steep decline. Hopefully, we caught it when we did and that's the end of it. But who knew? I've got three more to come.

AP: Sometimes kids just make bad decisions?

Bon Jovi: I hope so. I'm confident, but no one knows the future. It is what it is.
I feel for him, I do. There seems to be a lot of pain and honesty behind his comments. I can't imagine having a child addicted to drugs and having to go through that, but as he said hopefully they caught it. You never know what kids are up to in college I guess. (*shudder at the thought*)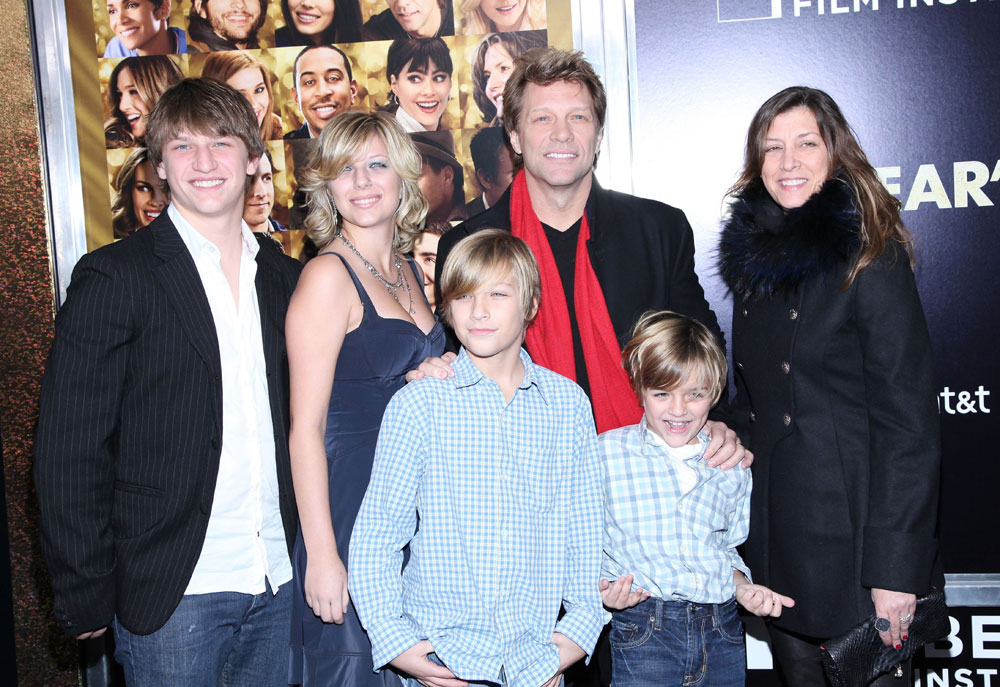 Photo credit: WENN and PRPhotos