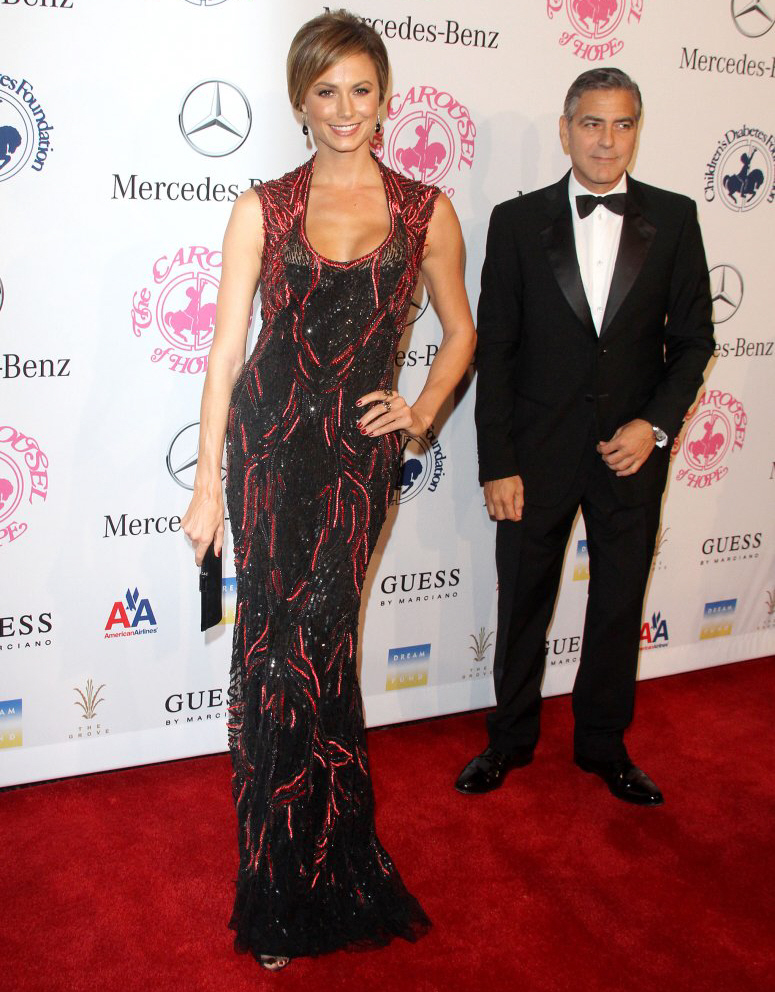 Things got a little bit crazy between George Clooney and Stacy Keibler a few months ago. There were widespread rumors that Clooney was losing interest and that a breakup was imminent. Those rumors came on the heels of Stacy trying on engagement rings and reportedly checking out wedding gowns, so… yeah, I feel pretty confident that she was put on notice. But she managed to bounce back, showing up on Clooney's arm at some red carpets, and he even took her to Mexico for Thanksgiving, which is like his new holiday tradition. Stacy got back on message (that message: "I don't want to get married, I'm a guy's girl, I'm not into commitment" etc) and she kept her position. For now.
But for how long will Stacy be able to stay? I guess it depends on several factors, the biggest one being: is Argo going to be up for all of the awards this year? Clooney executive produced Argo, and if there are awards season red carpets to walk, I think Stacy gets to stay through March at least. Mostly because Clooney doesn't want to go through the hassle of hiring another girl and getting her trained and styled in time for the Oscars. So… in that situation, Stacy is good for another three months at least. But what then? Well, Stacy has a plan!
Stacy Keibler, 33, has spent most of her professional life using her body to advance her career. But since she started dating George Clooney, 51, she's been using her head.

"Stacy's always bugging him about having dinner with his agents and pours on the charm around his management team," a spy tells Star.

And lately, friends say, she has stepped up her efforts to milk the George machine for all it's worth – because she fears her famously restless boyfriend might be getting ready to move on.

"Stacy's desperate to land something meaty before the Clooney halo of publicity evaporates," the source reveals. "Rumor has it, she's on a mission to get a spot on American Idol. She was all over Randy Jackson at the AMAs recently, hugging and getting all touchy-feely – which completely baffled everyone. Who knew the two of them were even friends."
[From Star Magazine, print edition]
Stacy has hustle, I've never denied that. What strikes me most about Stacy's hustle is that she seems to know her limits, and she's very good at setting attainable goals. Like, she's not begging George to make her into a supermodel or anything. Stacy takes smaller, lower-profile gigs, like party appearances or Las Vegas "hostessing" gigs or the occasional budget modeling gig, and she's slowly accruing a nice little nest egg for herself. I think a gig on American Idol is probably a pipe dream, but it's good to see that Stacy knows where she belongs in general – on reality shows.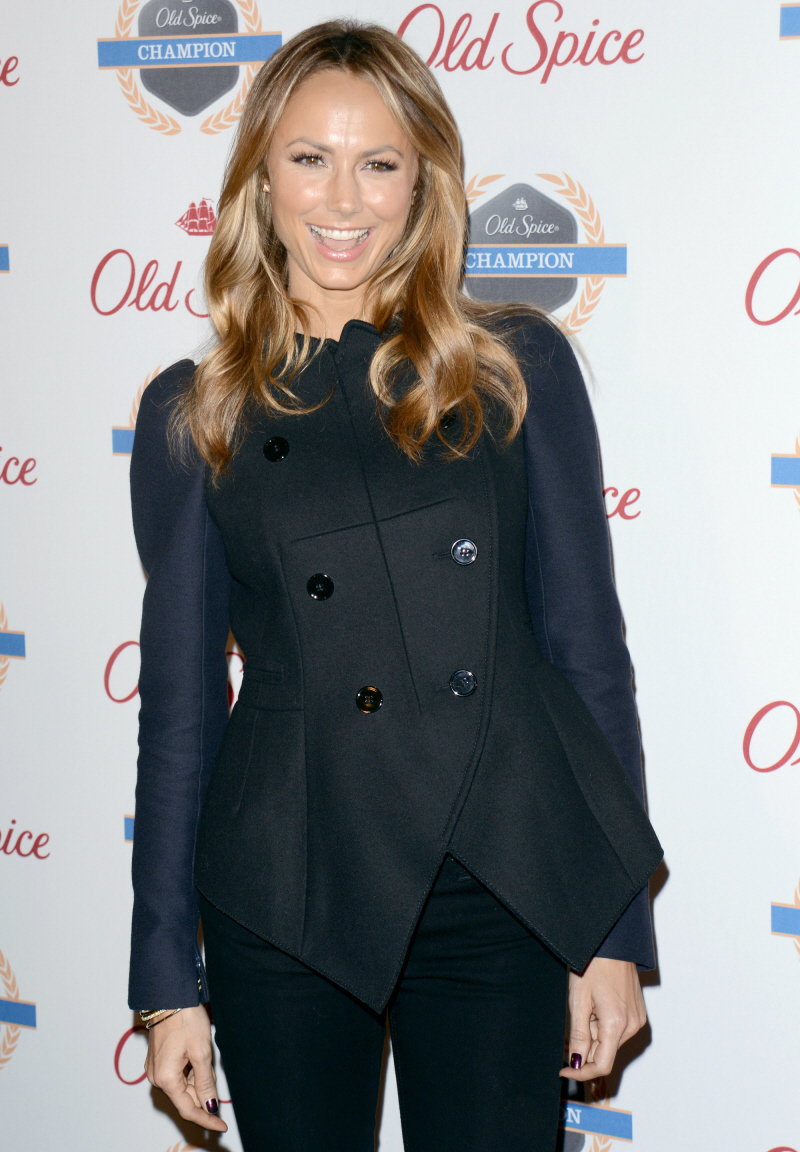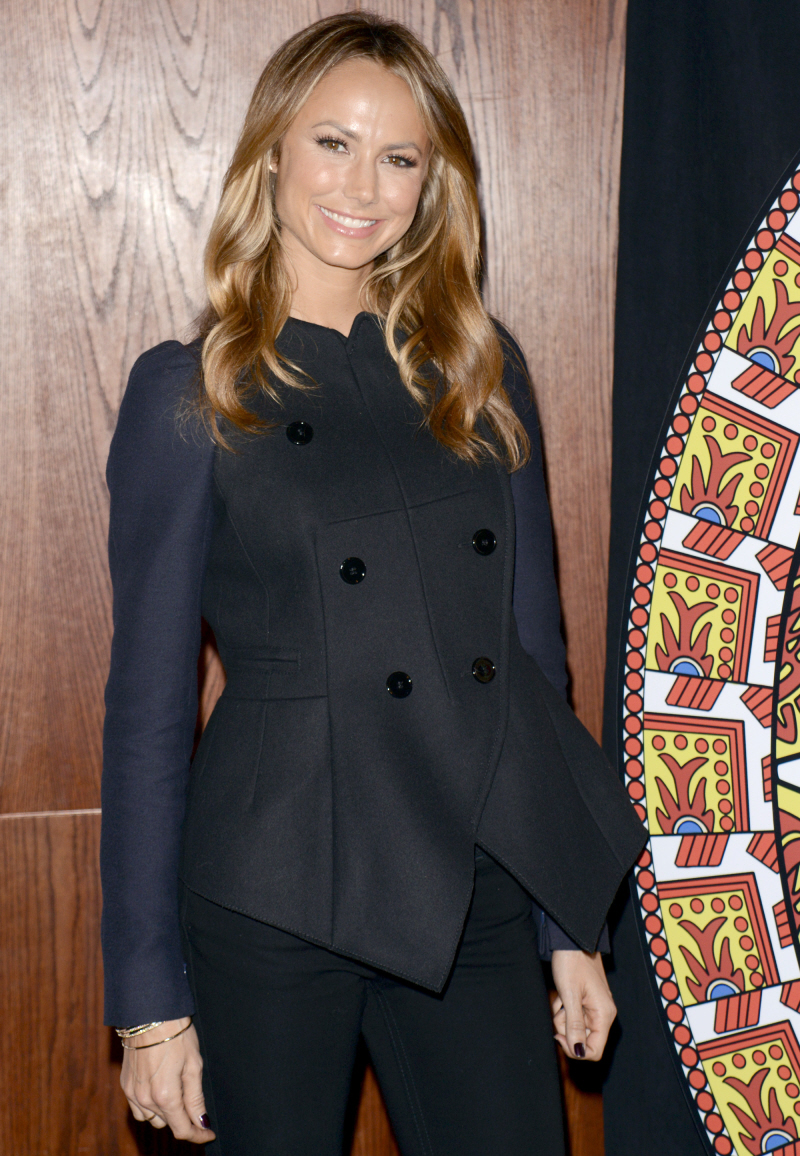 Photos courtesy of Fame/Flynet and WENN.