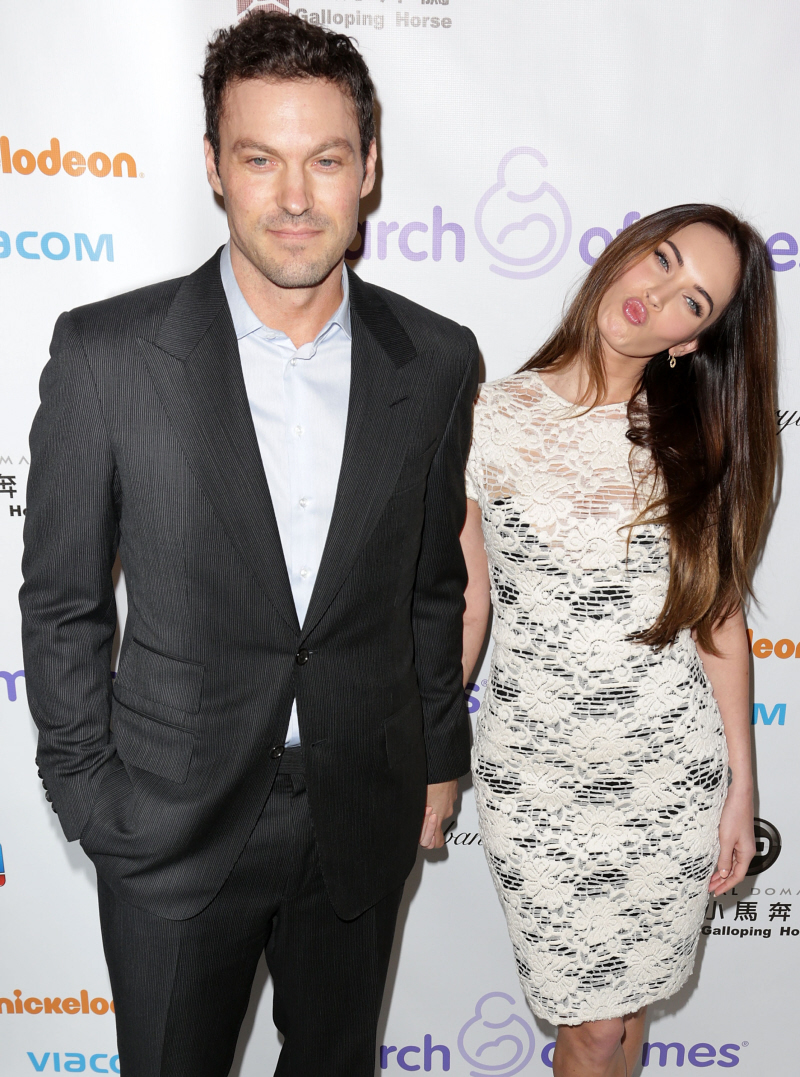 First of all, Megan Fox looks beautiful. Plastic, yes. But beautiful too. I thought her original face was gorgeous, and there have been various points over the past four years (especially) when she went overboard on the plastic surgery and it gave her an alien-face, but nowadays, post-pregnancy… she looks beautiful. She claims she's only 10 pounds heavier now than she was before she got pregnant, and I think she should keep the extra weight, because it looks fantastic on her.
Anyway, these are new pics of Megan and her husband and baby-daddy Brian Austin Green at the March of Dimes' Celebration of Babies on Friday night. I don't know who designed the dress. It looks really cheap to me, mostly because it's giving me flashbacks to a lace tunic I had in the 1990s exactly like this. My tunic was really cheap too. In an interview last week, Megan claimed that she wasn't going to be "overly sexual" in films anymore, but I guess anything goes on a red carpet? Because she's still doing the p0rn star kissy-face, hair-toss poses.
As for BAG, Megan says he's a big help with the baby, but her stepson Kassius is kind of over it:
Megan Fox is over the moon about becoming a mom to baby Noah, 2 months — but not everyone in the family is quite so enthusiastic about the little bundle of joy.

The actress, 26, tells the U.K.'s Daily Mirror that hubby Brian Austin Green's 10-year-old son, Kassius, is somewhat underwhelmed by the new arrival. (Kassius is Green's child with ex-girlfriend Vanessa Marcil, from whom he split in 2003, one year before meeting Fox on the set of Hope & Faith.)

"Kash is a little indifferent," the This Is 40 star says of Noah's stepbrother. "He's not experiencing any sort of jealousy or competitiveness, but he's not excited because he just wants to go play video games."

Green, on the other hand, is every bit the doting dad.

"My husband is amazing," Fox tells the Daily Mirror of her spouse, 39, adding that he's taken on the majority of the household chores since Noah was born. "He does more work than I do and he's just a champ…He's so helpful and nurturing and amazing…He's my soul mate."

In fact, a lot of things in the brunette beauty's life seem "meant to be" at the moment.

"I love [motherhood]," she says. "It's what I've wanted to do since I was a little girl."
I want to believe that BAG is really like this. I'll admit to liking him when I read that one interview, but I still wonder if BAG is really this "nurturing and amazing" dude that Megan seems to think he is. Well… they've been together for years and years, so I guess she knows him better than I do. I do think it's funny that out of all of the 90210 dudes, BAG is probably aging the best. He's really come into his own, handsome-wise.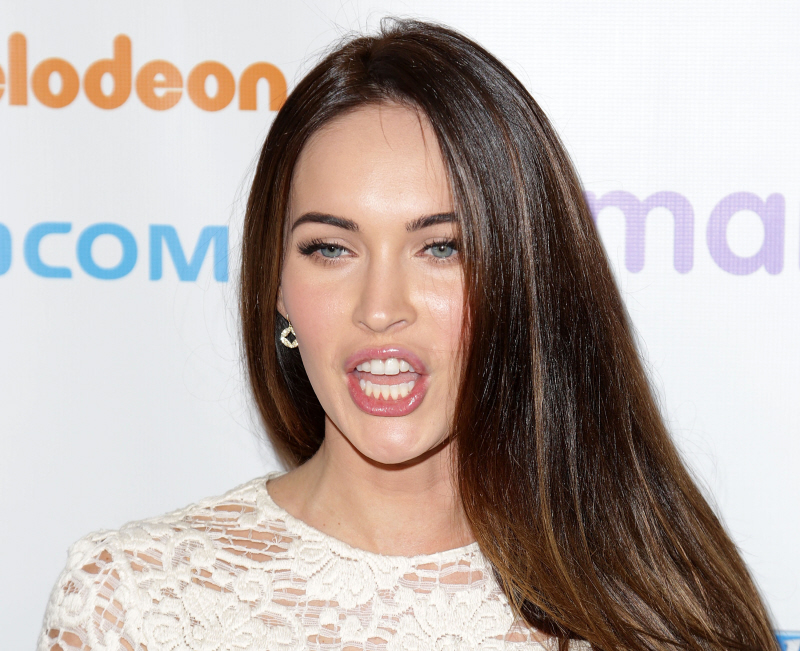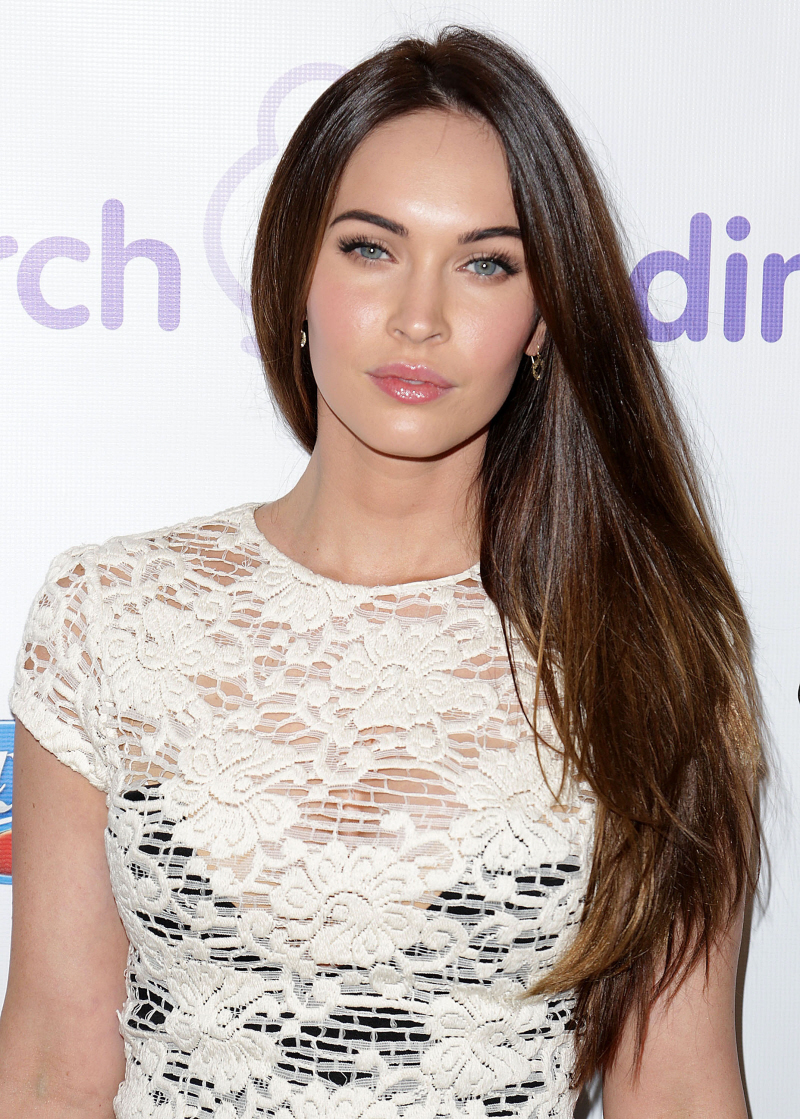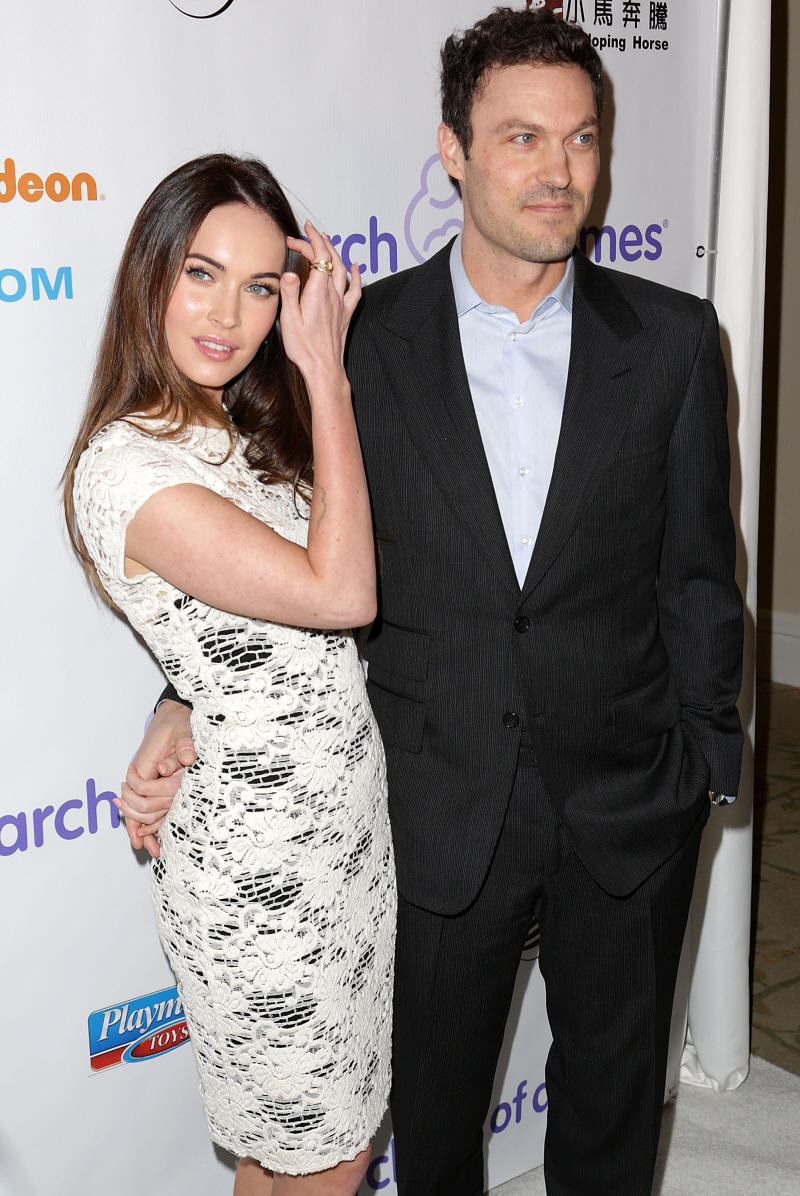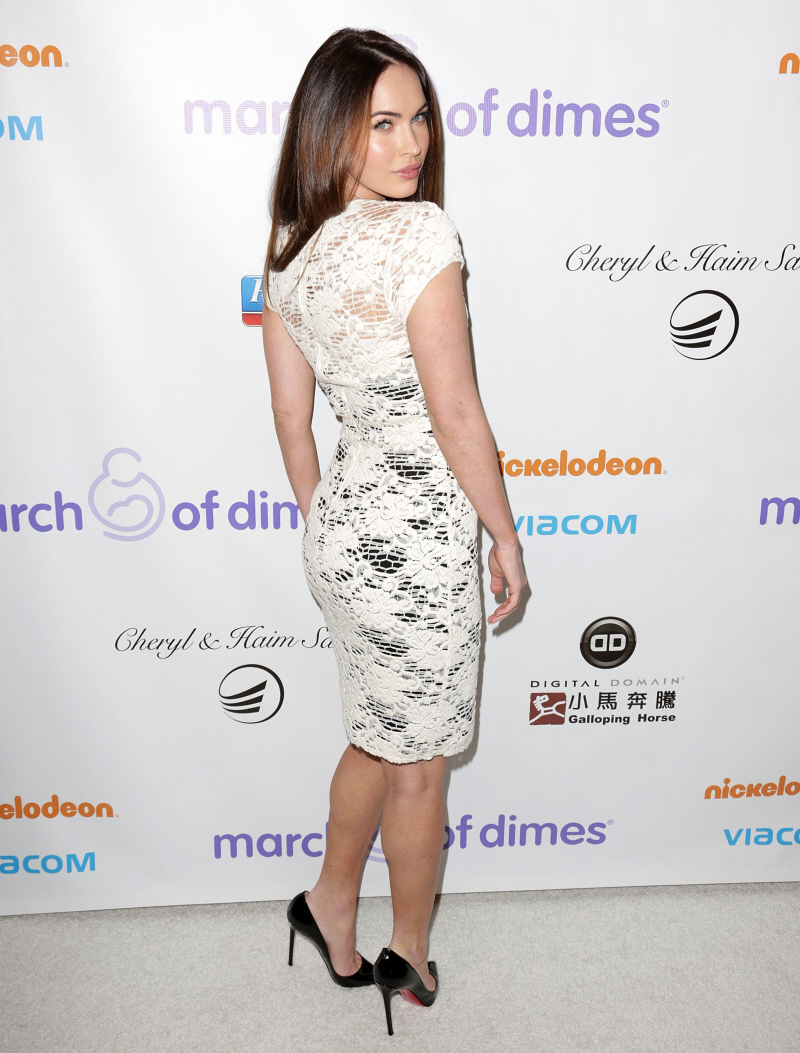 Photos courtesy of WENN.