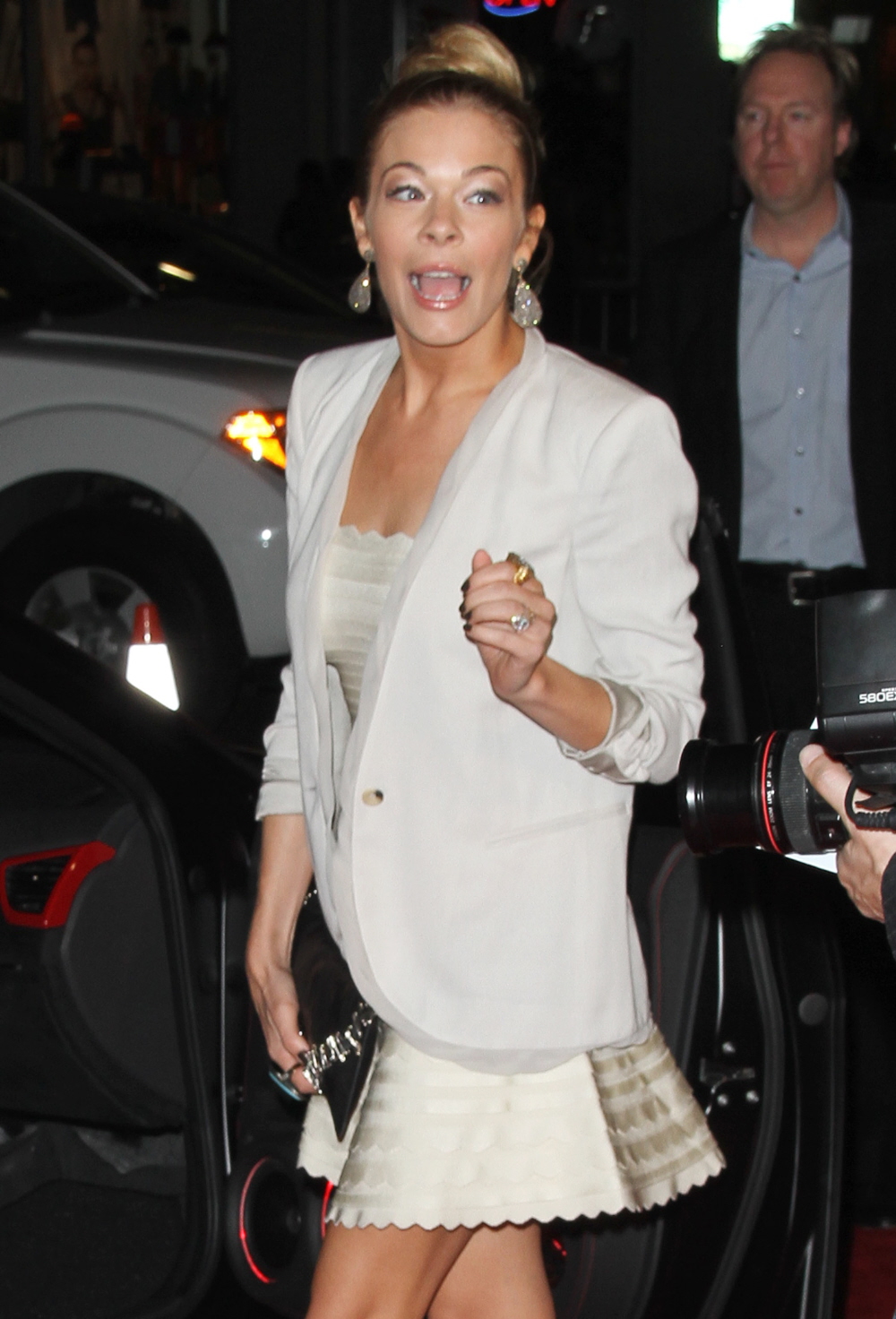 I didn't end up watching the E! News special with LeAnn Rimes on Sunday night. I was too busy preparing myself psychologically for Homeland. I needed that time, because Homeland kicked my ass. Anyway, as many of you probably already saw, the LeAnn special interview was just an endless recap of all of the crap LeAnn has always said. I guess there were a few new twists, like she hates the word "regret" but she acknowledges that she could have handled her business better, blah, blah. You can read more coverage of it here and here. I guess the only thing that caught my eye was when LeAnn tried to give (falsify) a weird timeline for when her affair with Eddie began. She claimed that they didn't start up WHILE they were filming that Lifetime movie together:
"I call it insanity! Absolute insanity," LeAnn said of falling for her then-costar. "But nothing ever happened between us except for on camera, you know, during the film . . . Absolutely nothing," she insisted. "I had no idea what life was throwing me and I had no idea how to handle it. . . But all I knew was I could not . . . we couldn't stop connecting in some way. And it was the hardest thing I've ever been through in my life."

When Us broke news of the costar's extramarital affair in March 2009, Rimes says she went into hiding.

"I think I became numb. Then I told everyone I should have told and then I curled up in a ball on the couch and then I didn't move. And I didn't move for a while. It's that feeling of your heart falling to the ground," she explained. "Eddie reacted the way that I reacted too, but he reacted in his own way and I allowed him to do that. Because he had so much more to deal with than I did — I had a marriage, he had a marriage and children. I can't even fathom that."
For a moment I was going to go all anal retentive and really analyze the hell out of the timeline to prove that LeAnn is full of it, but really, what does it matter? Either LeAnn and Eddie started up while they were working together, or they began shortly after. Whatever it was, it was still an affair and (in my opinion) LeAnn went out of her way to "win" Eddie away from his wife. She would not leave him alone… I still remember that, the way she would "show up" wherever he was, like she was stalking him. Also: how much do you love "Eddie reacted the way that I reacted too, but he reacted in his own way and I allowed him to do that." Gurl… you "allowed" him?
Anyway, during the E! special, it seems that Mason and Jake Cibrian made appearances. And as you can imagine, Brandi Glanville is royally PISSED.
Brandi Glanville has another bone to pick with LeAnn Rimes. On Sunday, Dec. 9, Rimes gave an exclusive interview to E! News host Giuliana Rancic in which Glanville's sons with ex-husband Eddie Cibrian — Mason, 9, and Jake, 5 –were featured without her permission. And Glanville is not happy about it.

The Real Housewives of Beverly Hills star, 40, is furious that Cibrian's new wife is exploiting their children on TV — especially since Glanville herself has been forbidden by her ex's lawyers from bringing the kids with her when she films her Bravo reality series.

"My kids can be on [an] E news special apparently but not in the background of the show I am on?" the mom-of-two tweeted Sunday, Dec. 9. "Amazing!"

"They shouldn't be allowed 2 be on ANYTHING w/her," a fan replied. "She's not their mother! If Eddie was on TV, that'd be different. #Team Brandi"

Glanville explained that Cibrian actually was on the show with the boys — but that wasn't the issue. "The point is he says they can't be on the background of RHOBH, so when I shoot I have to send them off to a babysitter."
Ridiculous. I can't believe that Eddie was totally fine with his kids being featured on LeAnn's special. That is just… asinine.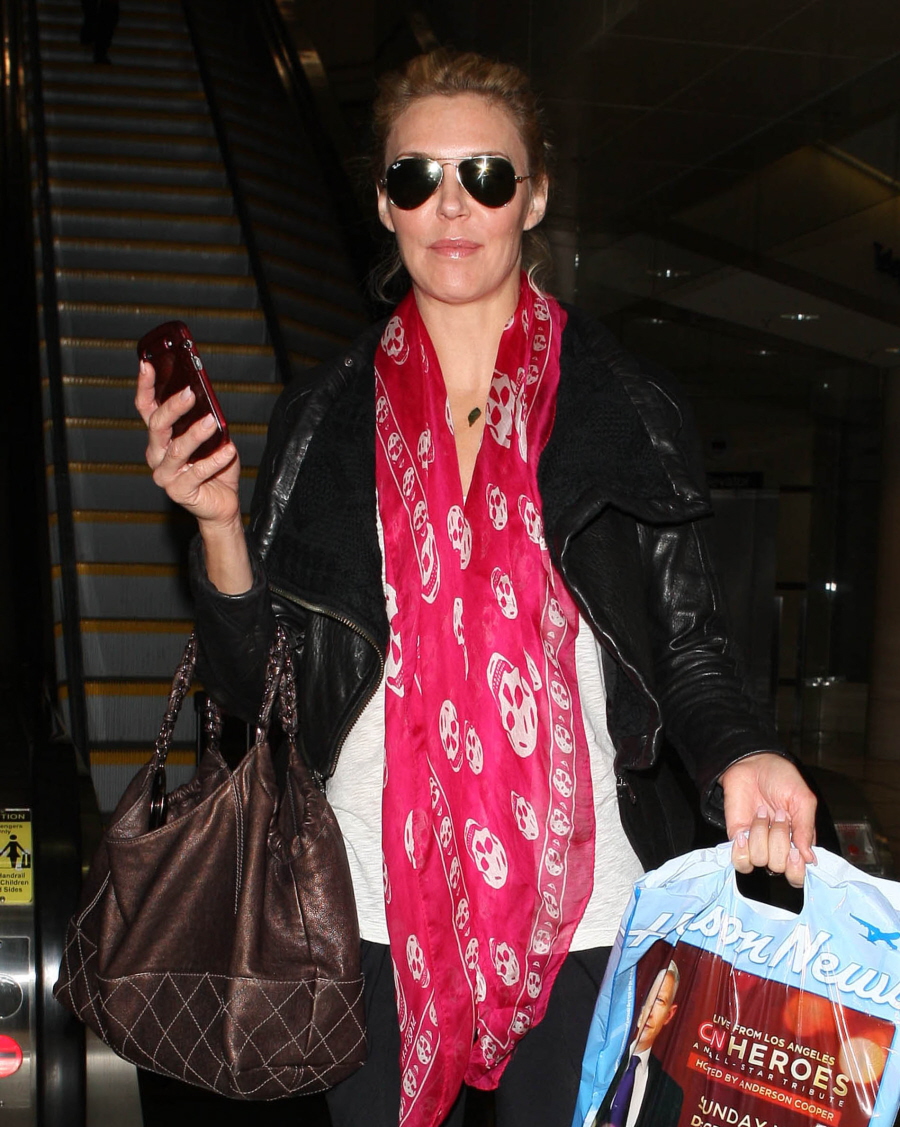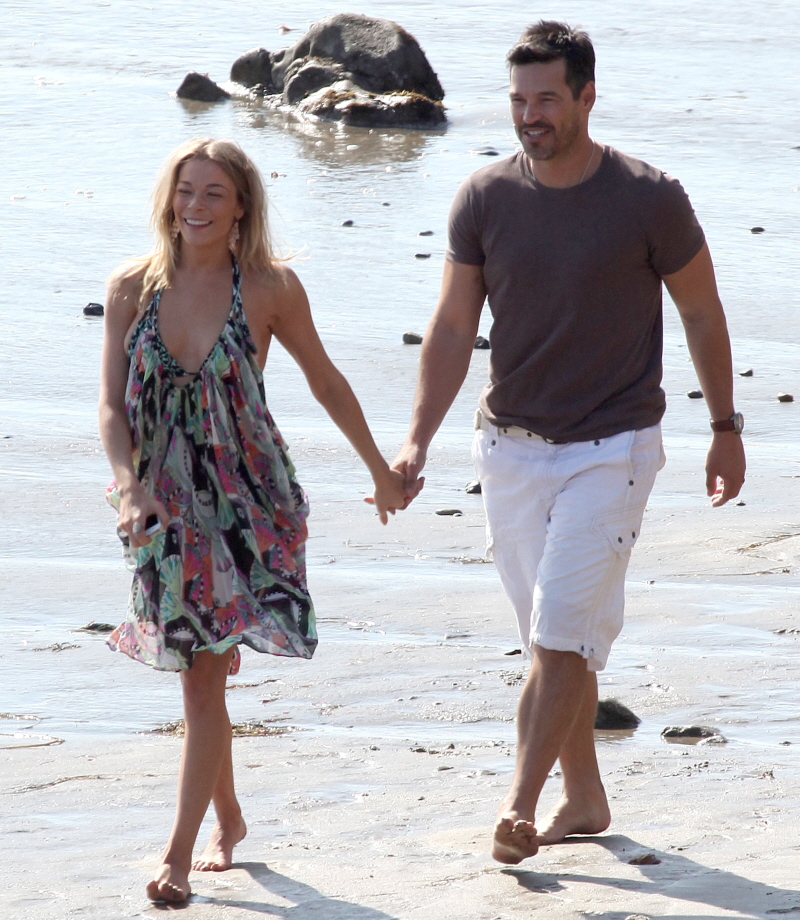 Photos courtesy of Fame/Flynet.