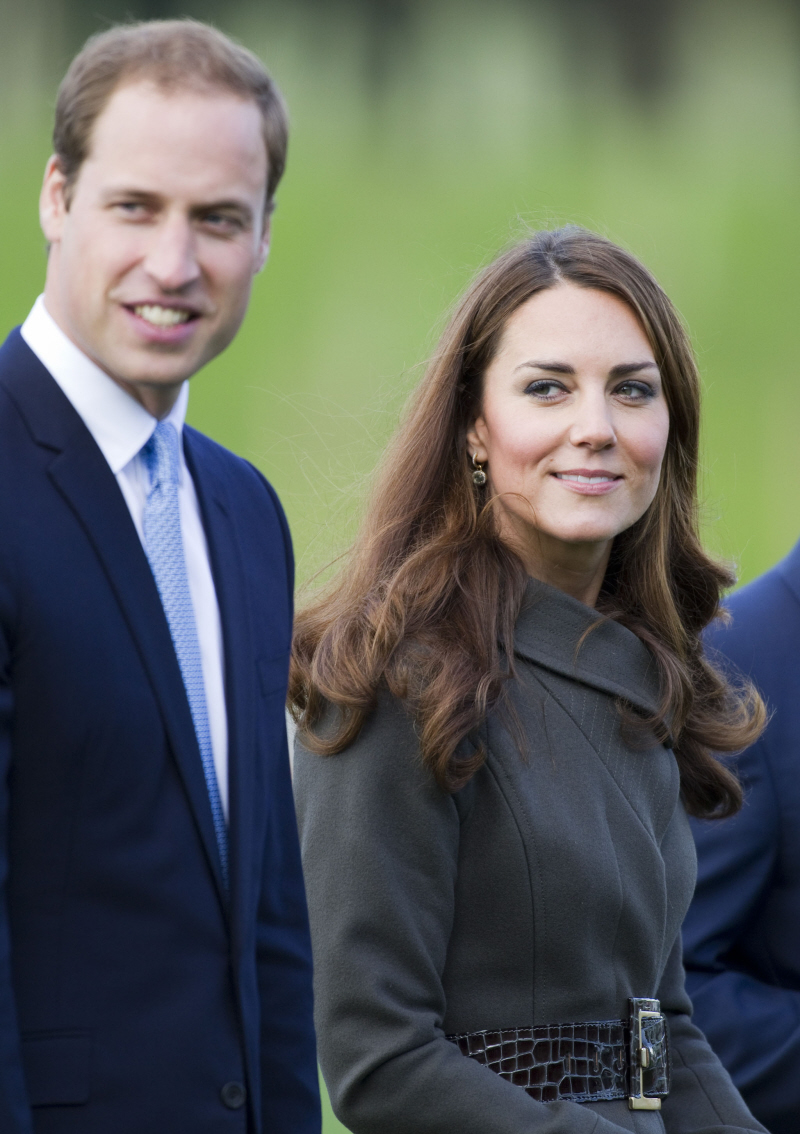 Hey, remember when I said that we probably wouldn't see Duchess Kate until Christmas church services and all of the Kate fan-girls were like "You suck, I hate you, Kate is scheduled to make a few appearances before then ROYAL WORK PROOF"? Yeah. Kate canceled another appearance. Why is this shocking? I truly believe she's barfing her guts out, so of course she should be taking it easy and not going to any event where she could conceivably barf on Sir Ian McKellan. The problem isn't with "Kate canceling appearances because she's sick." The problem is "Hahaha, what busy schedule? Why is this a thing? She's never been a hard worker, EVER."
Pregnant Kate Middleton is staying home to take care of her own "precious" in-the-making. Bearing with a second bout of acute morning sickness — a rare condition known as Hyperemesis Gravidarum — the royal mom-to-be has canceled a planned red carpet appearance at the London premiere of The Hobbit on Wednesday Dec. 12.

"The Duchess of Cambridge will not attend The Hobbit Premiere tomorrow evening and will continue to rest privately," a St. James Palace rep tells Us Weekly. In her stead, however, "the Duke of Cambridge will attend as planned."

Although the Duchess, 30, left King Edward VII hospital on Thursday after four days of treatment, she fell ill again over the weekend, and has been laying low at the Nottingham Cottage residence she and Prince William, 30, share at Kensington Palace.

"Until further notice, to allow the Duchess a degree of privacy during her pregnancy, we do not intend to offer regular condition checks or advise of routine developments," the Palace told Us on Monday.

Keeping a commitment to attend a Dec. 8 Winter Whites Gala at London's Royal Albert Hall, William commented on his wife's struggles.

I don't know why they call it morning sickness — they should call it all day and all night sickness," the prince joked. "[Recovery is] a long old process but she is getting there. She feels like it is going to go on forever."
Again, why does this surprise anyone? As soon as Kate's team of staffers (and yes, again, she has a team of staffers) began canceling her appointments last week, I knew that it would be weeks – if not months – before Kate made another public appearance. It's fine. Let her get her rest and everyone will be fine. It's just Kate's defenders that piss me off, because they struggle so hard to find something – anything – to praise her for, and it always falls flat. I'm also pissed off with the extra "they're so normal and common!" PR that is being forced down our throats.
Anyway, Kate's "friend" Jessica Hay is still talking to the press. You may remember that Hay "confirmed" Kate's pregnancy two weeks ago, just a few days before Kate announced it herself. So Hay might actually be credible? Still, this seems like incredibly intimate information about Kate and William:
It took only a moment but it seemed like an eternity. When Kate Middleton took a home pregnancy test at her three-bedroom cottage in Wales, it was "the most nerve-wracking moment of her entire life," one of her closest friends reveals in a new interview, RadarOnline.com is reporting.

Jessica Hay, who attended school with Kate and was first to reveal her friend's pregnancy, says that Kate and Prince William were overjoyed but kept their celebration simple when the test came back positive. After receiving the great news, the couple simply enjoyed "a home-cooked shepherd's pie and an early night," Jessica, who attended the Royal wedding, told New Idea magazine.

William and Kate were planning to make their big announcement at Christmas but when the Duchess of Cambridge became seriously ill and was hospitalized, plans changed. Kate is suffering from hyperemesis gravidarum, a severe form of morning sickness. She was hospitalized and released.

"Katherine had been feeling on top of the world, putting on weight and feeling wonderful, but suddenly on Saturday morning she became very sick," Hay said, adding that she spent most of the weekend in bed and on Monday her mother and William told her she needed to be examined.

Hay says the early pregnancy announcement actually has been a relief for the couple. "Neither of them likes keeping secrets this huge, because although it's wonderful news Katherine's already showing in her face and at the front, so they felt it was becoming like a military operation sneaking around," she told the magazine.

"They're relieved everyone know and they're just focused on getting her health firm back on track."

As for the speculation that Kate could be carrying twins, her pal reveals that the Duchess and William "would love twins…if it were a boy and a girl, it would be a dream come true for them both."

And while the world waits to find out the sex of the babies, William and Kate also plan to wait.

"I have heard that they've told doctors they don't want to know the sex," Hay said. Another thing, that they do seem to agree on according to Hay, is if the baby is a girl they are strongly considering naming her Diana!
Once again, TOLD YOU SO. I knew William would put Diana in the mix for his baby's first name. And I'm sure the defenders will yell at me again for calling it creepy, but seriously, it's creepy. It's obvious that William loved his mother very much. But the "Diana" name has way, WAY too much baggage for William and Kate to give that name to their innocent baby. All of that child's life, she'll be compared (mostly unfavorably) to Diana. It's just asking for psychological trouble. Save "Diana" for a middle name.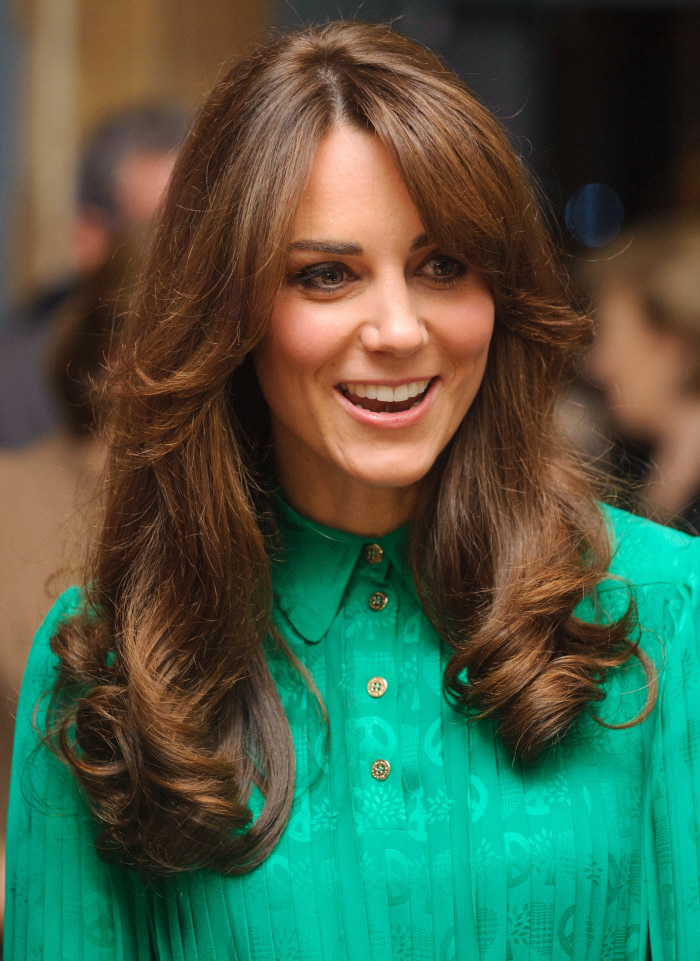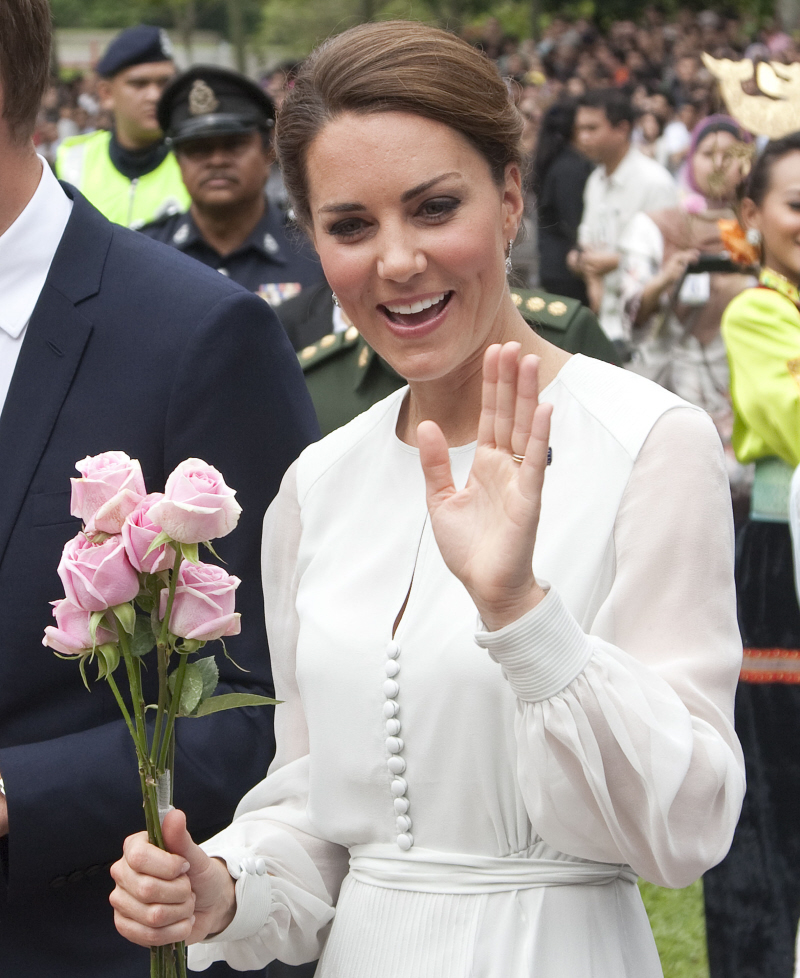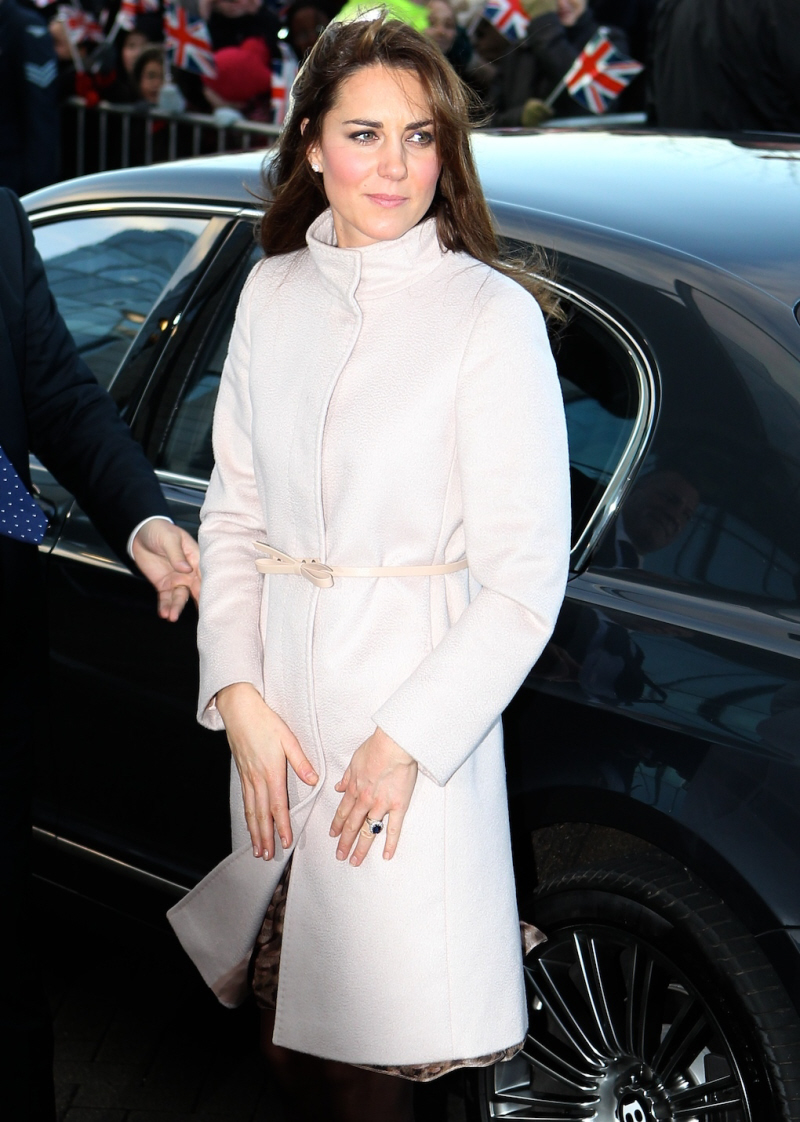 Photos courtesy of WENN.