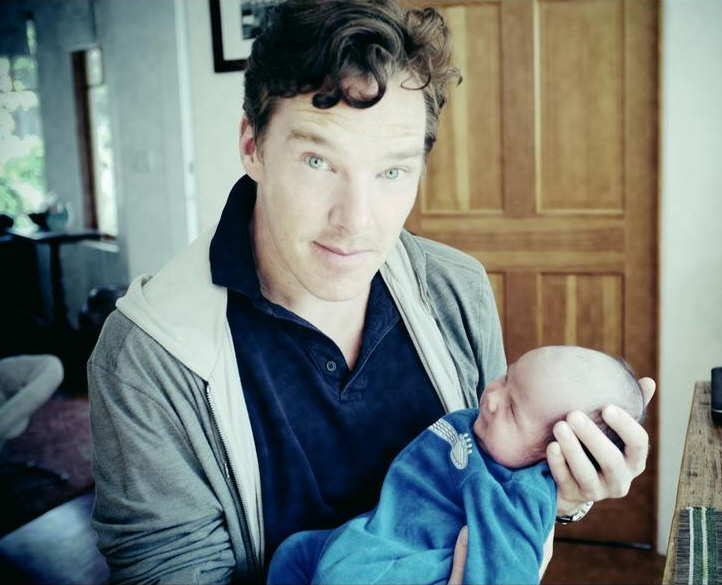 For some reason, Benedict Cumberbatch is doing a ton of new press right now. I guess that's not too shocking considering he's in The Hobbit, except that all of the press seems to be about Star Trek Into Darkness. Cumby plays "the villain" in the Star Trek sequel, and we had the teaser trailer last week. Do you want to watch it again? I want to watch it again.
Oooooo. HIS VOICE. Where was I? Oh, right. All of the nerds and geeks and Trekkies were all "Cumby is Khan" and they were treating STID as some kind of remake of Wrath of Khan (I'm flying without a net at this point, please be gentle). Since the film was announced, filmed and finished, rumors about Cumby's part have been circulating, but JJ Abrams never, ever told. Well, during press this week, Cumby finally revealed his villain's identity. It's still not Khan. The character's name is John Harrison. Cumby says he's a "terrorist". BONUS CUMBY VOICE:
Cumby says: "He's a terrorist; he operates as a terrorist. He has extraordinary physical powers, but also mental powers. He can sow an idea, which is as powerful as gunshots or close-hand combat, which he's masterful in. He tears into the fabric of both the world and the Enterprise family, and he leaves behind him a trail of devastation. It's quite exciting to watch. Giving away the full motivation would ruin it. But it's personal. It's also political, I think. He's somebody who, at some point in the film, you should feel a certain amount of empathy towards his cause, if not his means. … There's no two-dimensional obstacle he presents purely and simply by the fact that he's opposing our hero." Mmm… what? I'm sorry. I got distracted. I was thinking about Cumby's voice on my thighs.
Cumby also told Access Hollywood:
"I play John Harrison who's a terrorist and an extraordinary character in his own right," the Brit said. "He's somebody who is not your two-dimensional cookie cutter villain. He's got an extraordinary purpose, and I hope that at one point or other in the film you might even sympathize with the reasons he's doing what he's doing — not necessarily the means and the destruction he causes. But it was a great ride, not just because he's the bad guy and the antagonist but also because he has a purpose and it's hard not to see his point of view at certain points."

The actor, who also stars as Sherlock Holmes in PBS' "Sherlock," admitted he wasn't looking to see a "Star Trek" film when the origin story of the reboot franchise first came out.

"I wasn't that interested in seeing a 'Star Trek' movie, I'll be honest. I know you are a Trekspert, so forgive me," the Brit told Scott Mantz. "It's not out of any loathing of the genre or sci-fi or anything. I love it, but I just wasn't that interested. And people said, 'No, you should just go and see it. It's a great film.' And lo and behold, then all the Trekkie in me was reborn as well and I was just over the moon excited about them all meeting for the first time. I thought it was such an imaginative prequel."

And Benedict noted the new film takes things even further.

"Without a doubt, it is truly epic," he said. "It's a big film. The scale of it is so much bigger than the first."
Yeah… as I said, I'm going to see this. But you know what sucks? This isn't out until MAY 2013!!! Gah, that's a long time to wait. What sucks even harder is that STID will be out before we get the new season of Sherlock. GAAAAAAAAAAAAAAAAHH.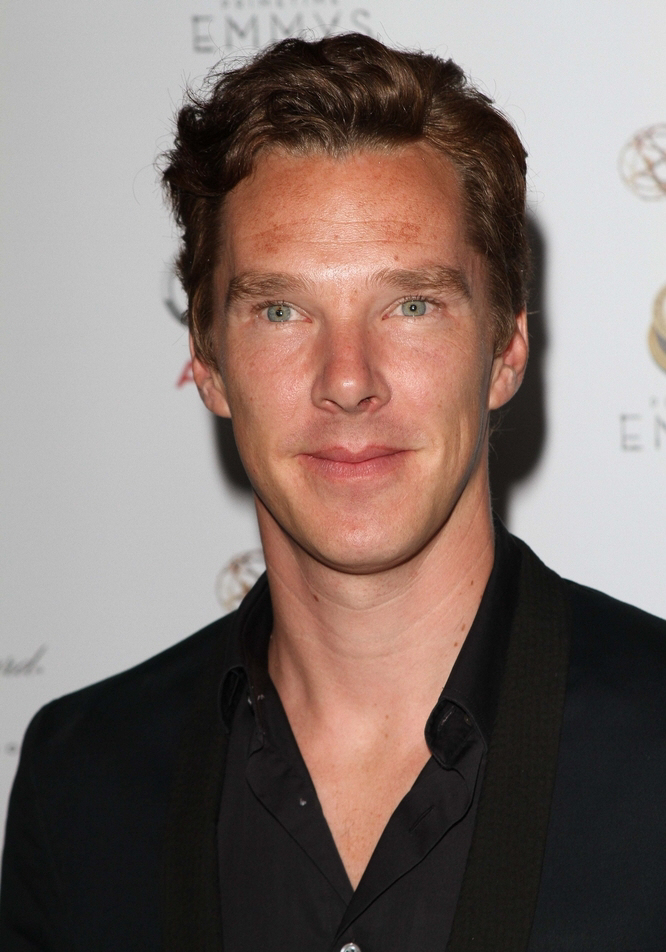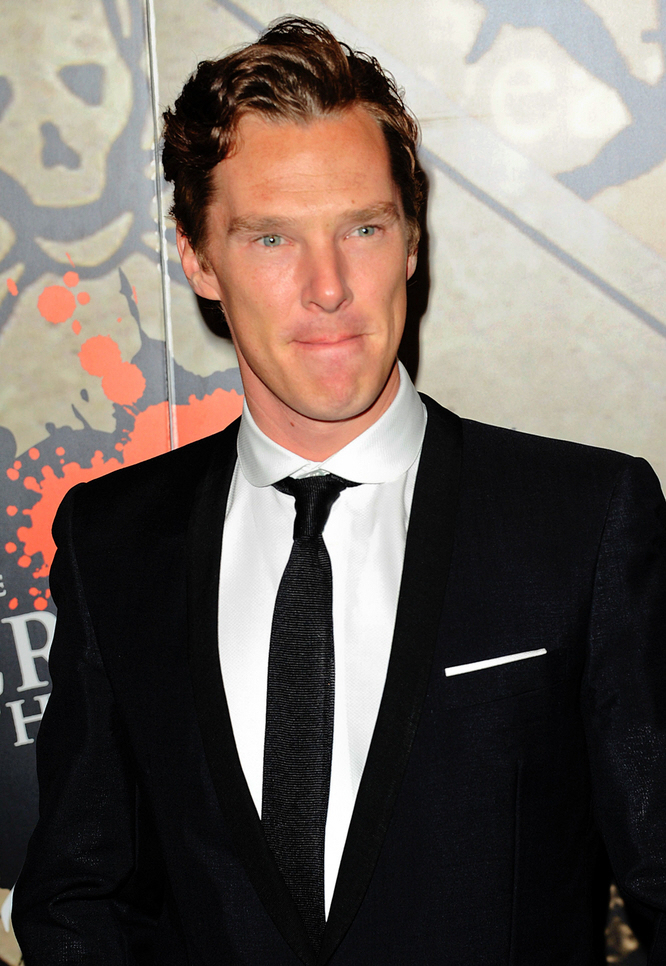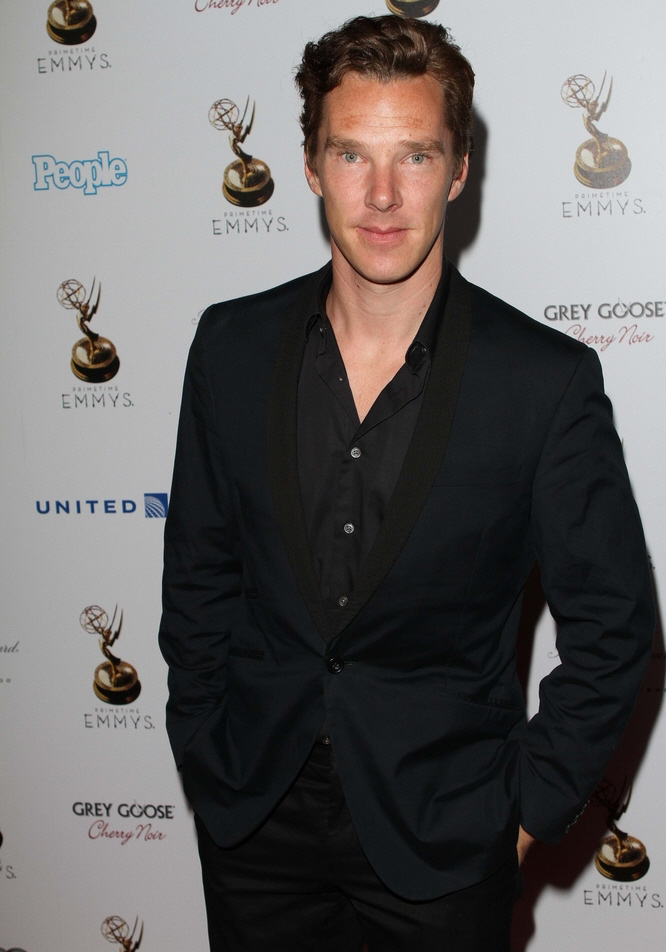 Photos courtesy of WENN.