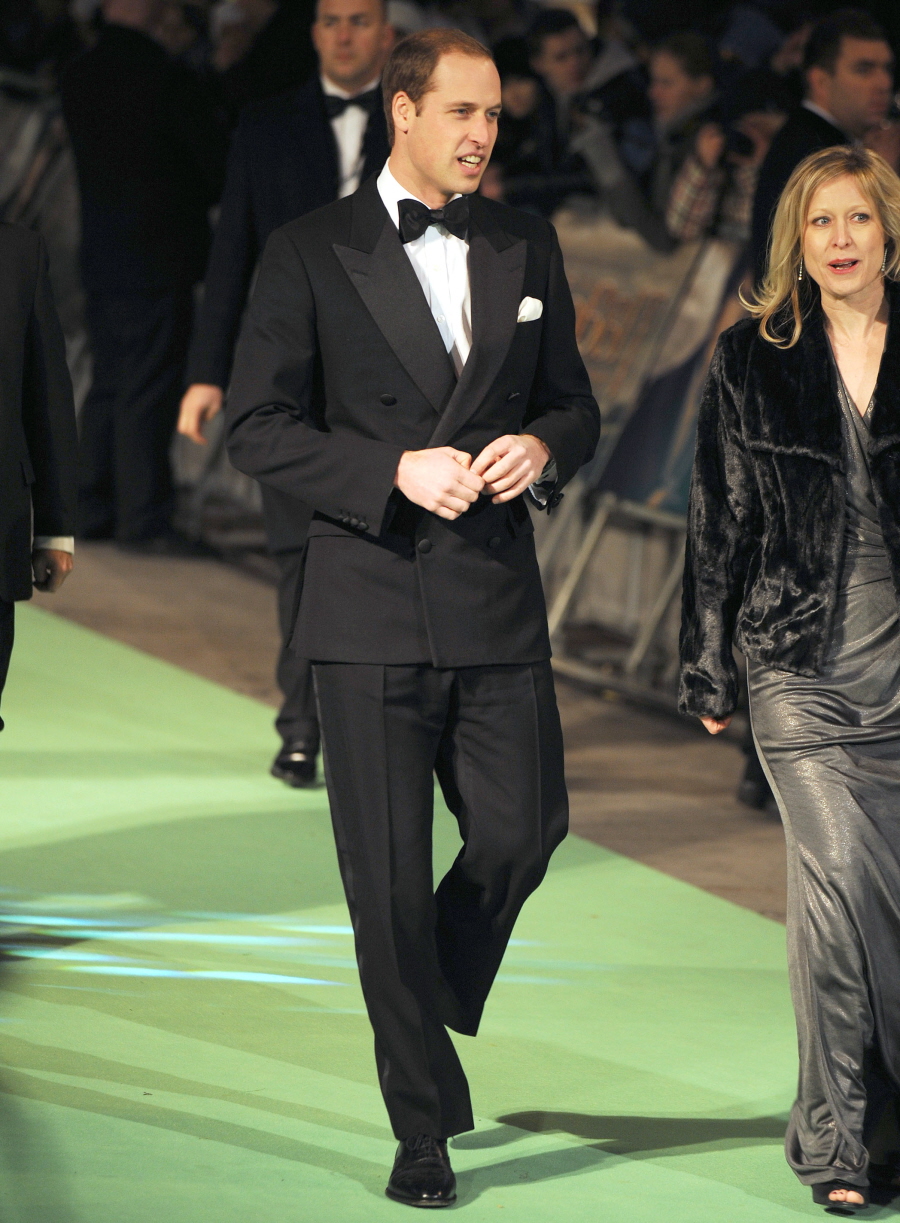 Here are some new photos of Prince William at last night's premiere of The Hobbit. I'm pretty sure he's wearing the exact same tuxedo that he wore to the charity benefit on Saturday night. And in case you're wondering, Duchess Kate was not in attendance. The palace announced that she was pulling out of the appearance a day before, because she was still battling her morning sickness. And in case you're wondering how the pro-royal press is playing all of this, it's "Poor Kate is so sick and brave, and William is so brave and lonely." I actually do think William probably misses Kate at these kinds of events. He had gotten used to doing these things with Kate, and he probably is a little lonely.
Flying solo! Prince William arrived dateless to the U.K. premiere of Peter Jackson's The Hobbit: An Unexpected Journey on Dec. 12, as pregnant wife Kate Middleton recovered at Nottingham Cottage from a second bout of extreme morning sickness.

Inside the event — which was in aid of the Cinema and Television Benevolent Fund to support industry employees during times of hardship — the prince chatted briefly with Blanchett about the Oscar-winning actress' native Australia. He also told Odeon theater manager Tessa Street that his wife was sad to be missing the film.

"I passed on my best wishes to Kate, and he said, 'She would have loved to have been here if she could,'" Street told reporters, noting that the Duke was "very friendly."

In fact, the prince's wife was supposed to attend the royal premiere with him but had to bow out at the last minute due to her hyperemesis gravidarum.

"The Duchess of Cambridge will not attend The Hobbit premiere tomorrow evening and will continue to rest privately," a St. James's Palace rep told Us Weekly on Dec. 11, one day before the event. However, "the Duke of Cambridge will attend as planned."

Middleton's presence on the green carpet was certainly missed, but she was there in spirit. Just before the screening started, Sir Ian McKellen sent his best wishes to the Duchess, and everyone in the audience — including William — applauded.

Just one night before the Duchess' second bout of morning sickness, the prince went solo to the Winter Whites Gala, where he commented on his absent wife's condition. "I don't know why they call it morning sickness — they should call it all day and all night sickness," he joked. "[Recovery is] a long old process but she is getting there. She feels like it is going to go on forever."
So… okay. I'm trying to desensitize all of you so that in the coming weeks, months and years, you won't be surprised when Kate barely makes any public appearances. I'm not a total Morrissey, but I really believe that we won't be seeing her until Christmas (like, a visit to the church), and maybe not even then. I wonder how long it will be before William's press secretary informs the public that he and Kate decided that her health would improve in a more tropical climate. Christmas vacation for Kate's morning sickness? Oh, you know it's coming.
But the royal press machine is still forcing the "Will and Kate are super-normal and common" stuff with this week's cover story for Us Weekly. Much of it is stuff we already covered, like Kate only wants one part-time nanny/babysitter. There are a couple of new pieces of royal propaganda, though. A friend tells Us Weekly that Kate and Will are "very outdoorsy" and thus, their child will be as well. They also say Kate will be "firm but fair" (Mmhm), and most importantly, Kate will now be getting more security. Like, there will be a dedicated security guard for her bump.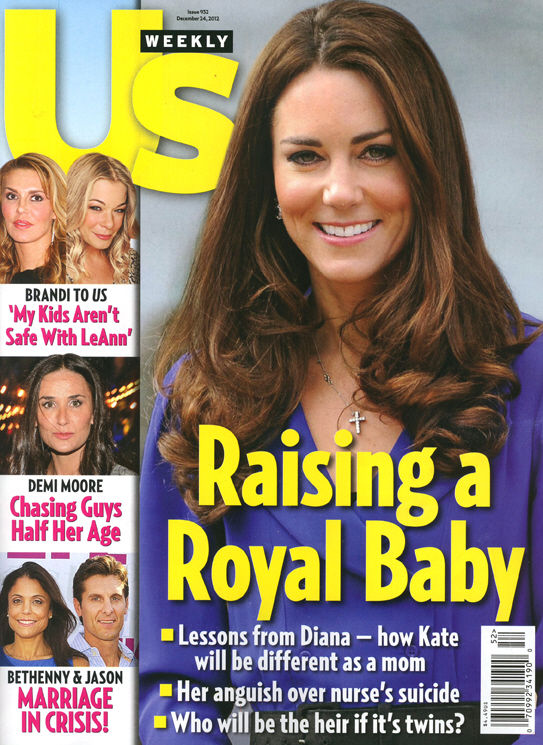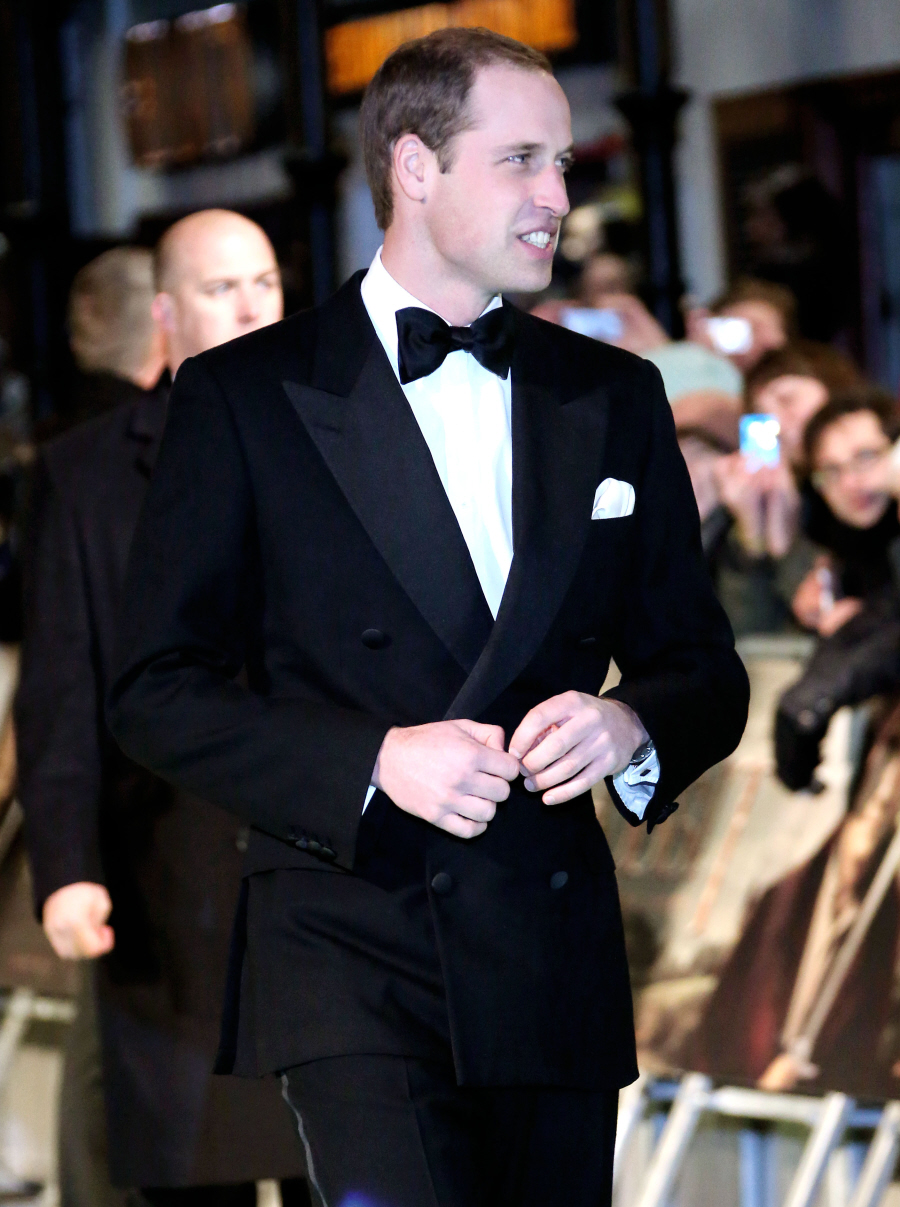 Photos courtesy of WENN, Fame/Flynet.