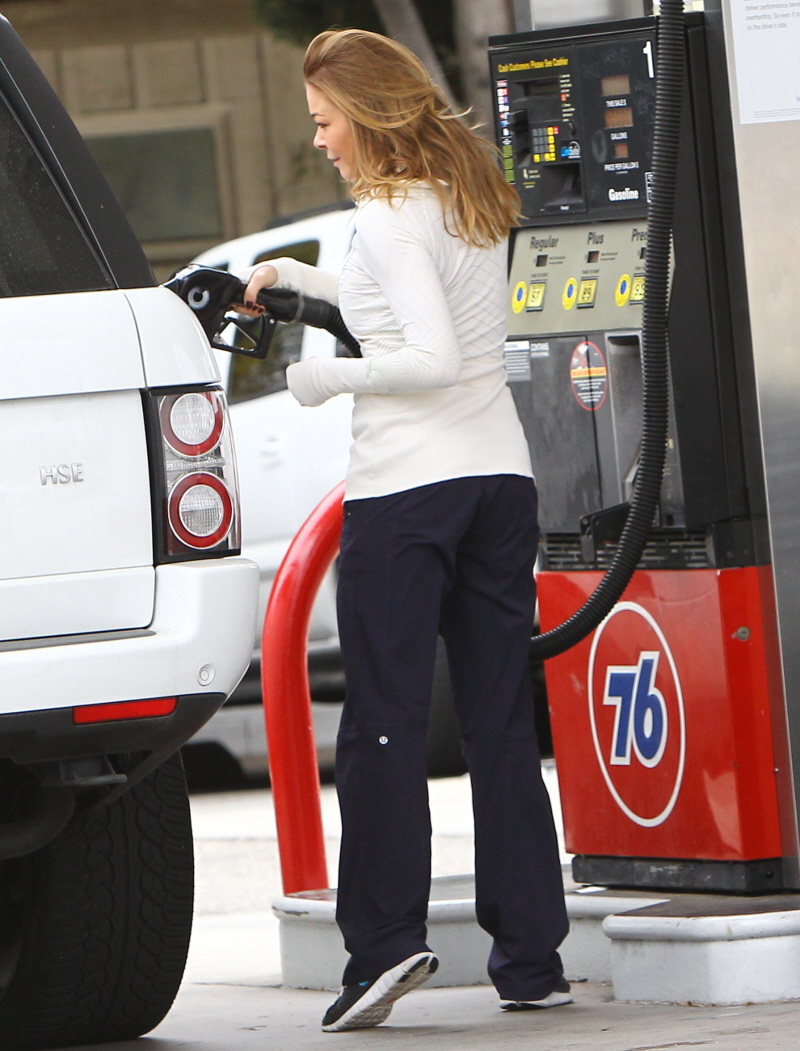 This may seem like I'm literally writing up a boring and "WTF?" post about LeAnn Rimes filling her tank, but I think we all know by now that whenever there's a mention of LeAnn, the post automatically gets 100+ comments, so keep up the good work! Personally, I think this is one of the best outings LeAnn has had in a while. Her clothes fit, and that's a really cute and comfortable-looking down-time outfit. I would wear every piece, especially that white zip-up. LeAnn actually looks… cuter (?) when she isn't trying so hard and posing so hard. I actually wonder if she realizes she's being pap'd right now. Probably, right? But for whatever reason, she's just doesn't care.
Last night, LeAnn went to some kind of NO H8 concert. I know because she was tweeting about it. But oddly enough, she resisted the urge to tweet incessantly about last week's Brandi Glanville drama. I mean, sure, she had some comments here and there, but the old LeAnn would have been tweeting constantly about it and it would have been a huge Twitter War. So did Twee-hab work? Unknown. I came across this interesting assessment of the Brandi-LeAnn situation – Fox News talked to some PR professionals about who is coming out ahead:
The public mudslinging between 'Real Housewives of Beverly Hills' star Brandi Glanville and country singer LeAnn Rimes has gone nuclear. Glanville said in Us Weekly her ex-husband Eddie Cibrian's new wife has mental problems and a severe eating disorder.

Rimes went on E! to tell Giuliana Rancic how she wishes she wouldn't have hurt so many people, but wouldn't go so far as to use the word "regret." Glanville is hitting back next with an explosive tell-all containing intimate details of her marriage and divorce.

So with little hope any of this will be worked out behind closed doors, who's winning the tabloid — and social media — war? Jamie Krauss, Director of the Narrative Group PR, says nobody.

"I think they're putting the kids in the middle and that's absolutely making them both look bad," Krauss said, adding that Twitter can be both friend and foe to a celebrity publicist. "I think if there is one thing that is difficult for a celebrity publicist it is rogue tweeters."

"If I could give Leann Rimes one piece of advice, I would stop tweeting," Krauss advised. "It's really important that you get a little strategic about how you handle a public incident like this."

Soulgee McQueen, CEO of Trio Entertainment, shared a similar sentiment, saying Rimes should bow out gracefully.

"I don't think that she should go back and forth because then it becomes child-like and then everyone is going to be in your business. Then everyone is going to get the option to judge you," said McQueen.

Unfortunately, while silence can be golden, it does not help a celeb trying to sell records (Rimes) or books (Glanville).

"I think it's really easy for people to say she (Rimes) should just shut up and go private behind closed doors but I gotta be honest, she has a new album coming out. When you're a celebrity you have an obligation to your record label," Kruass continued. "They want you on the cover of everything and they want you on prime time television."

McQueen agreed that a bit of drama only helps move a celeb's product-du-jour: "Controversy does increase whatever it is you're trying to sell," said McQueen. "If there's anything going on during the time you're putting anything out it will definitely boost sales."

And while Cibrian may be the man in the middle, both publicists agree his reticence throughout the controversy is a wise move.

"Eddie has stayed very quiet in all of this. I think he's done exactly the right thing. There's really no way to win by taking a public stand in this war between two women," Kruass said. "He hurt of one them. He's married to the other. He really has to stay quiet."

My advice? Leann and Brandi should take a Twitter break until they can behave like mature adults, instead of mean girls in high school. The latter is a bad look.
I think LeAnn is actually taking some better advice, although how soon people forget that it was allegedly Eddie Cibrian who was releasing all of those "Brandi, we're very lucky that LeAnn loves our kids and that she has so much money" emails. Eddie's hands are not clean, and he is not "wise". He's just ignored for the most part because both Brandi and LeAnn can't shut up… except that LeAnn is actually doing a somewhat better job of it, at least on Twitter.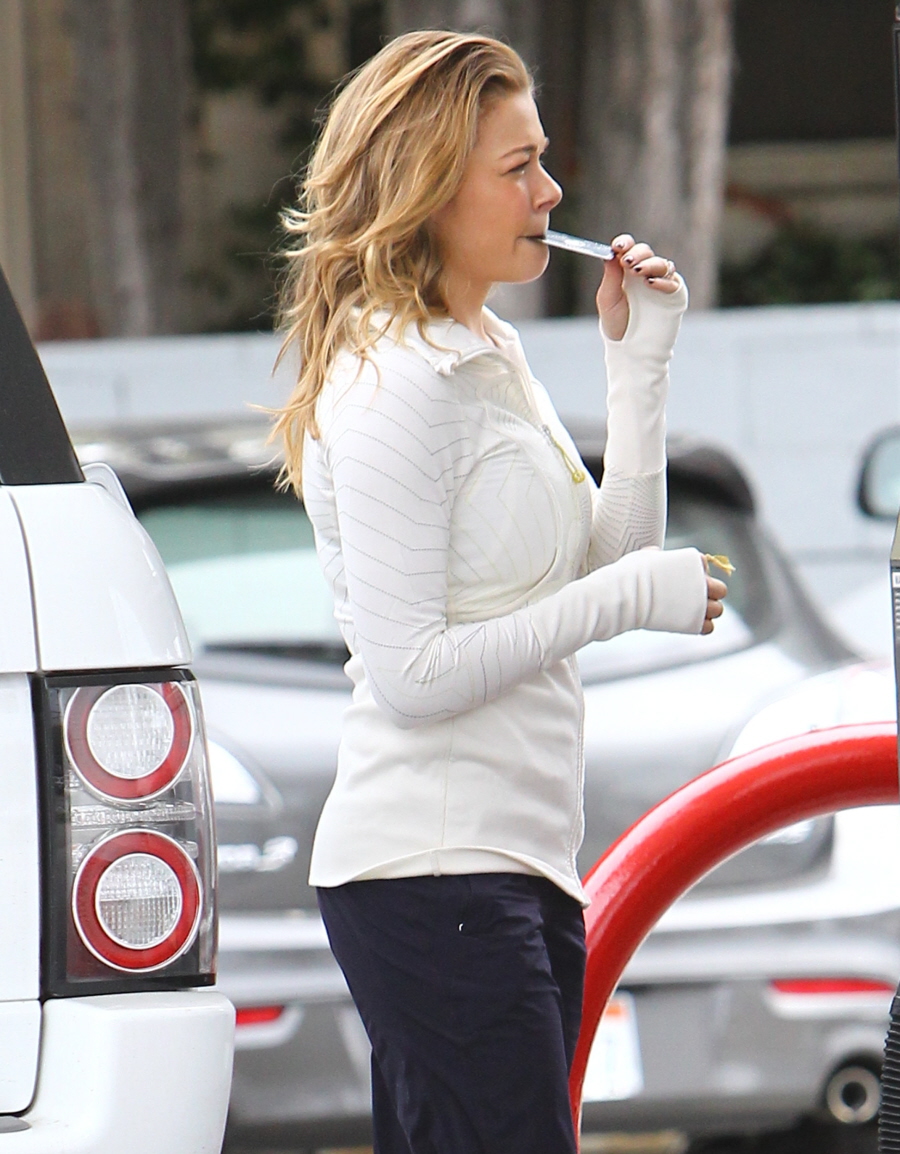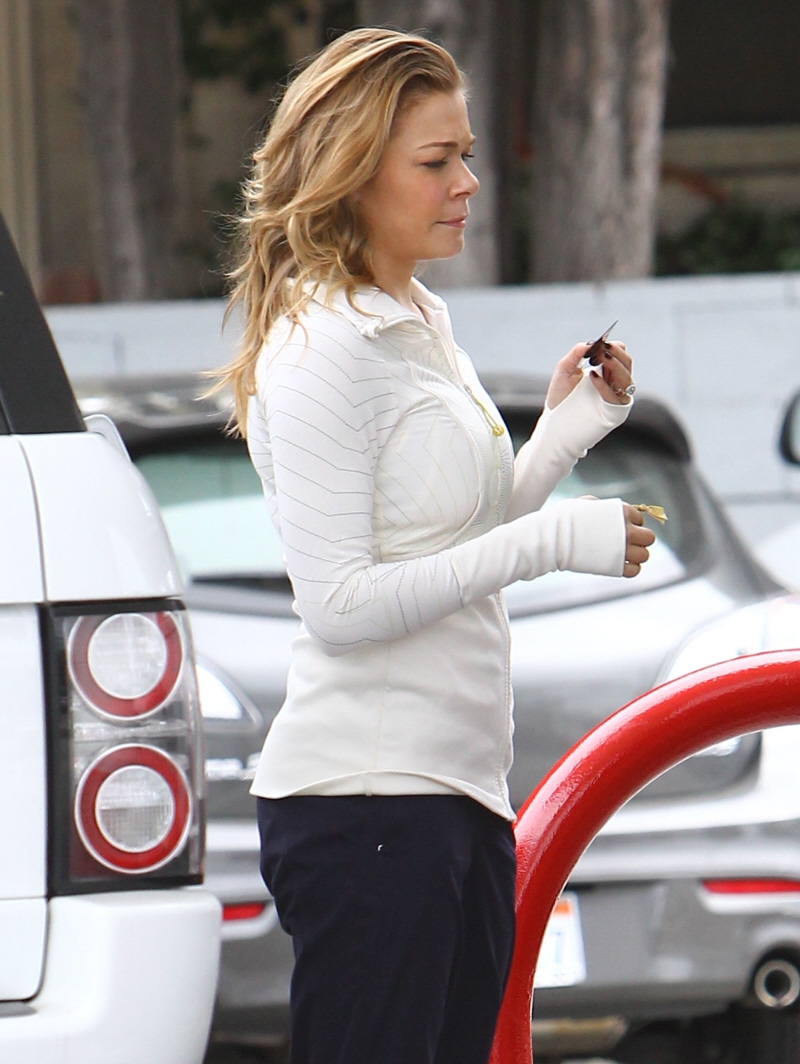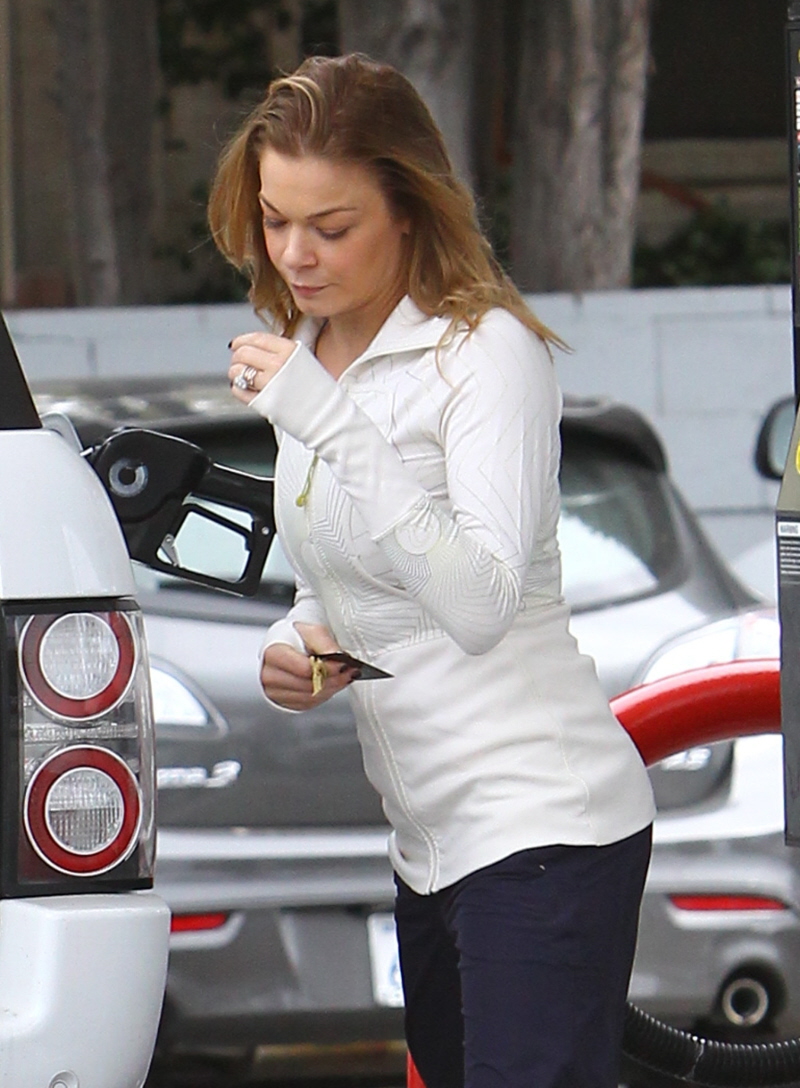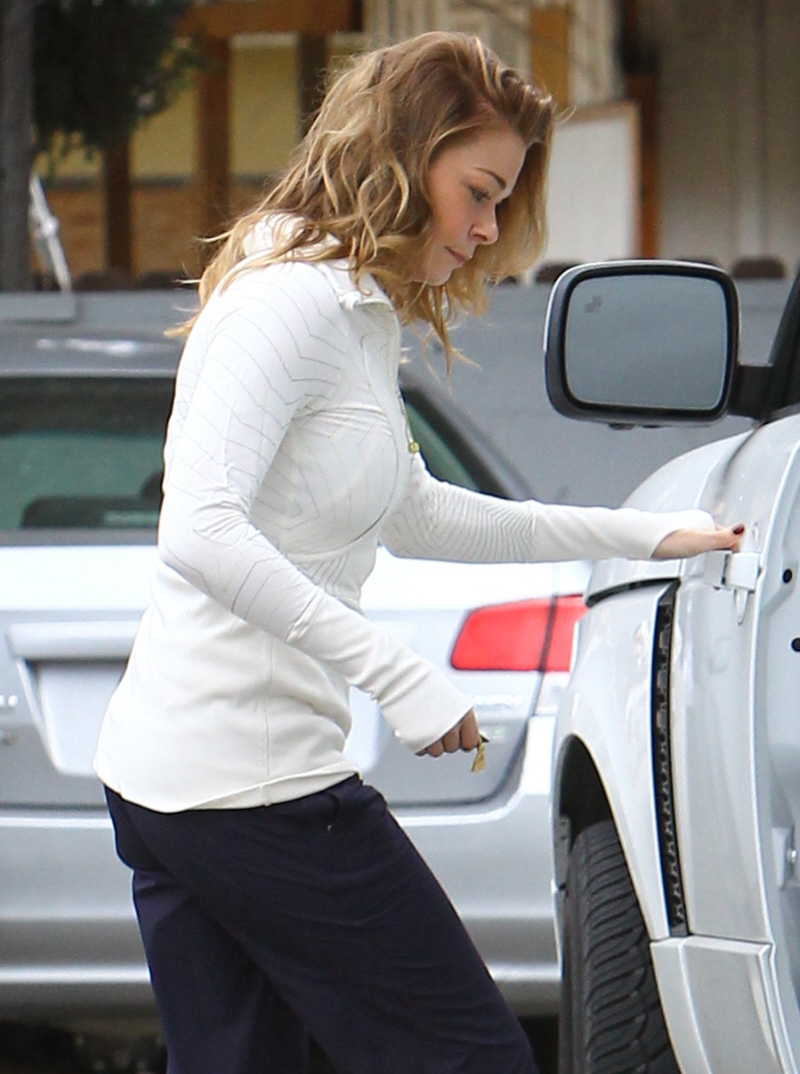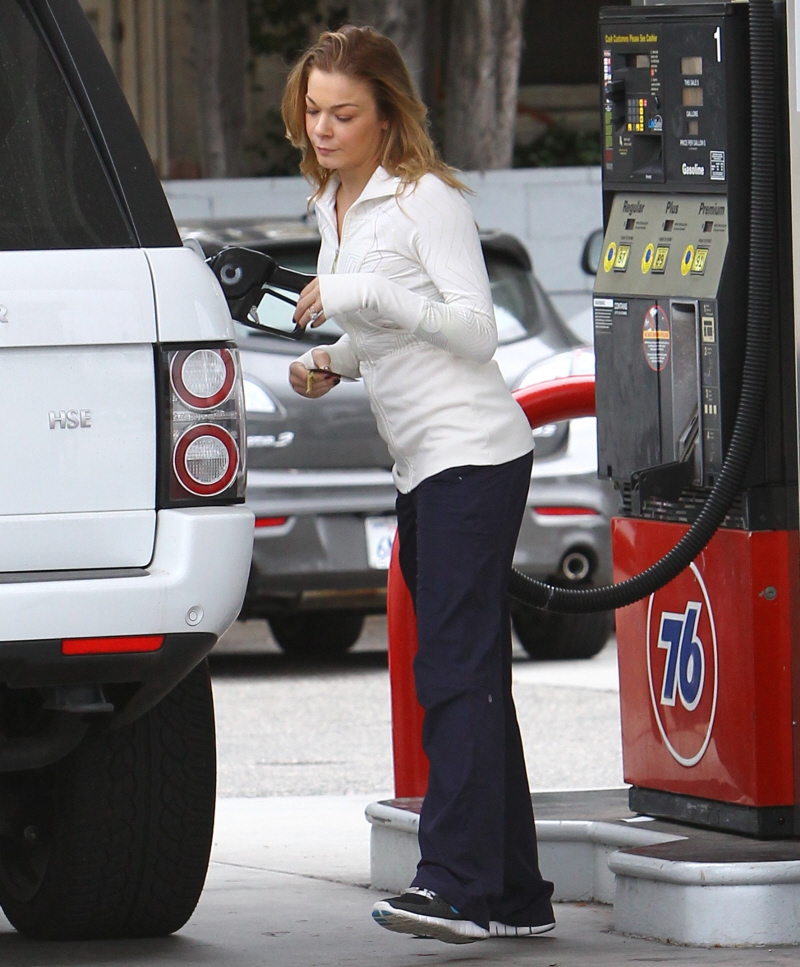 Photos courtesy of Fame/Flynet.