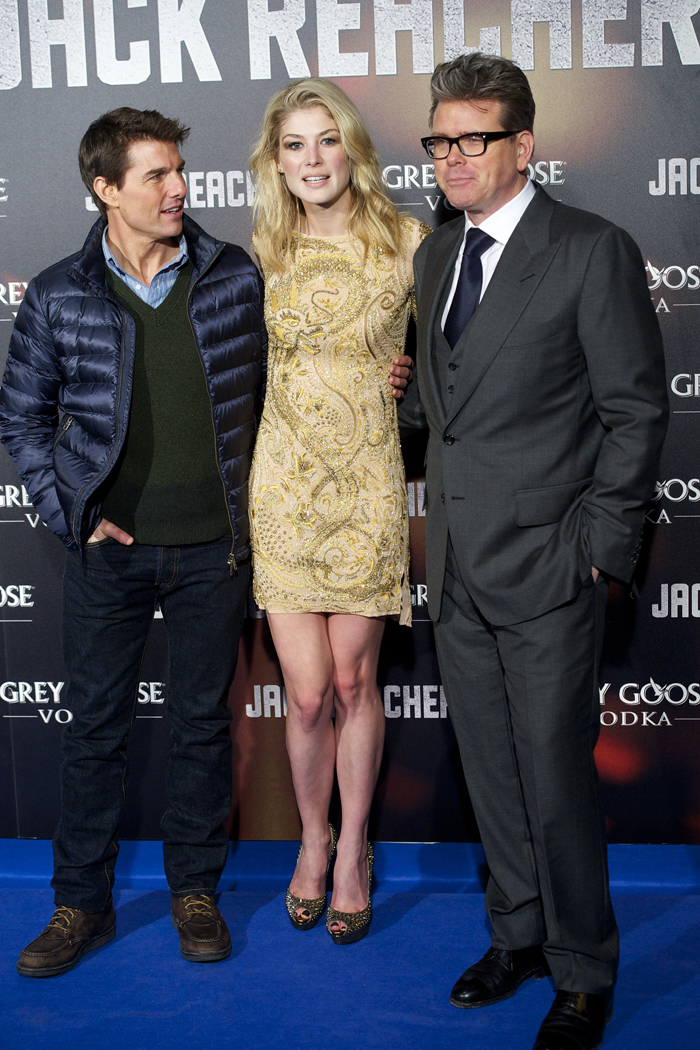 Here are photos of Tom Cruise and Rosamund Pike (with Christopher McQuarrie) at the Madrid premiere of Jack Reacher. Tom has been so lazy while dressing for these premieres thus far, and this event is no exception. Look, he's wearing his puffy, moob-hiding jacket! Maybe he didn't have time to get the moobs tucked in before this set of premieres, and he's using it to work his lonely and miserable vibe. Sympathy for the devil moobs?
Rosamund's dress is Pucci, and it's much more appropriate and attractive than her Swedish and UK premiere looks. The girl really does love yellow, doesn't she? This dress is a bit more casual and less of a gown than the other ones, which is nice when you're standing next to an A-list movie star who had decided to unceremoniously wear jeans on the red carpet. Also, Rosamund's hair and makeup are keeping with the more lowkey vibe as well. My, she's a tall drink of water, isn't she? Tom is so not down with that.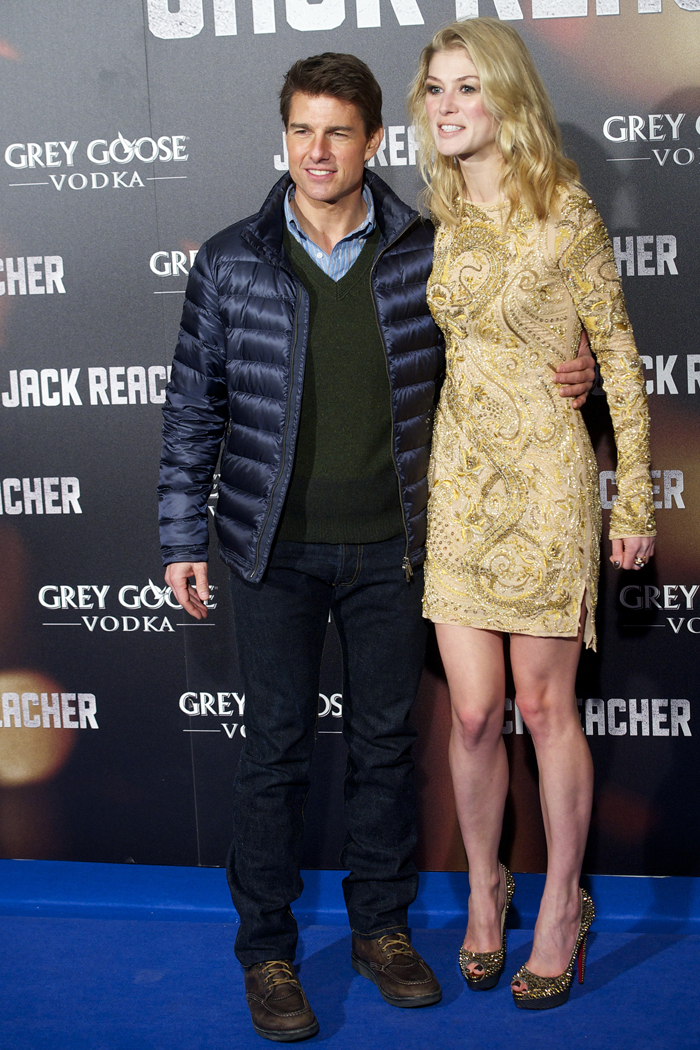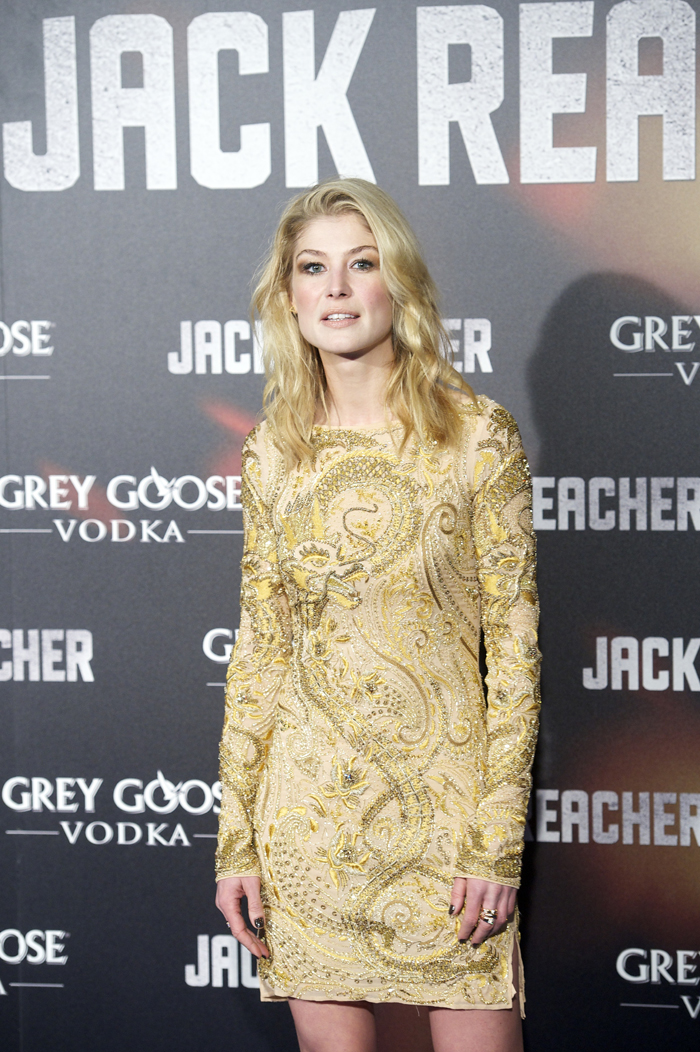 This week's issue of Star has a cute little paragraph about how Katie Holmes is really getting into the social environment of Suri's new school, Avenues, in New York City. Supposedly, Katie wants to be very active in the PTA, and I can totally see that happening. Look, more creepy Tom face! He's finally starting to let himself look (slightly) untweaked here and more like the 50-year-old man that he is. So he kind of looks more human and like less of a manic robot. Not that anything he does (or doesn't do) on the outside affects that cold, dominating interior.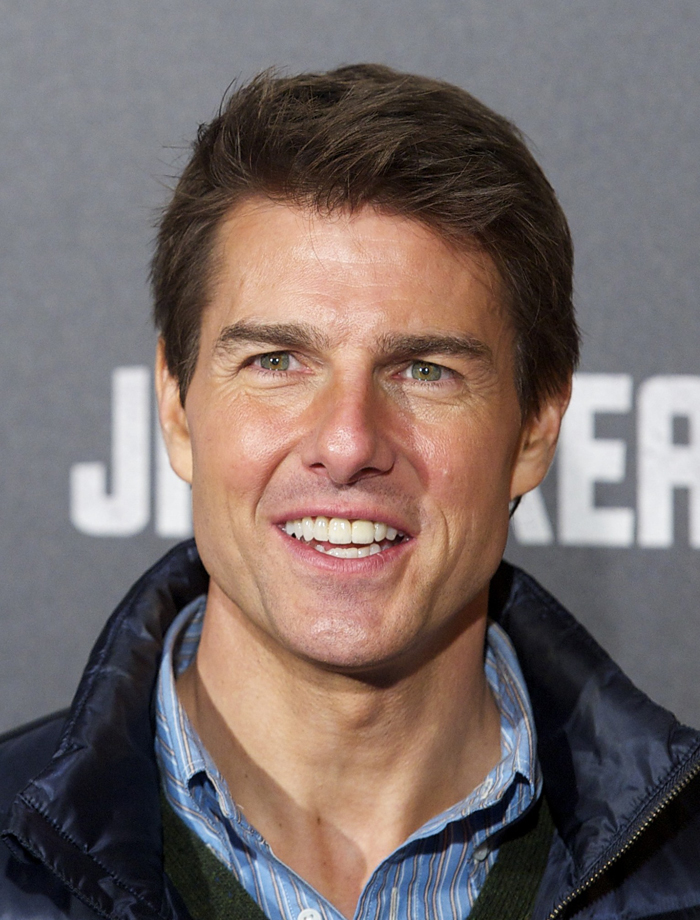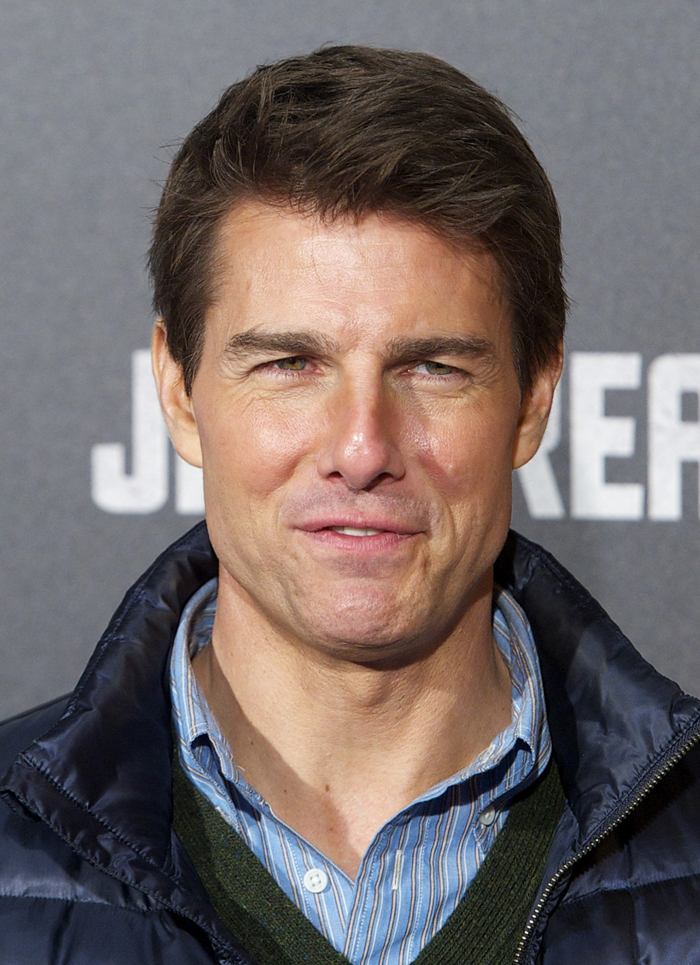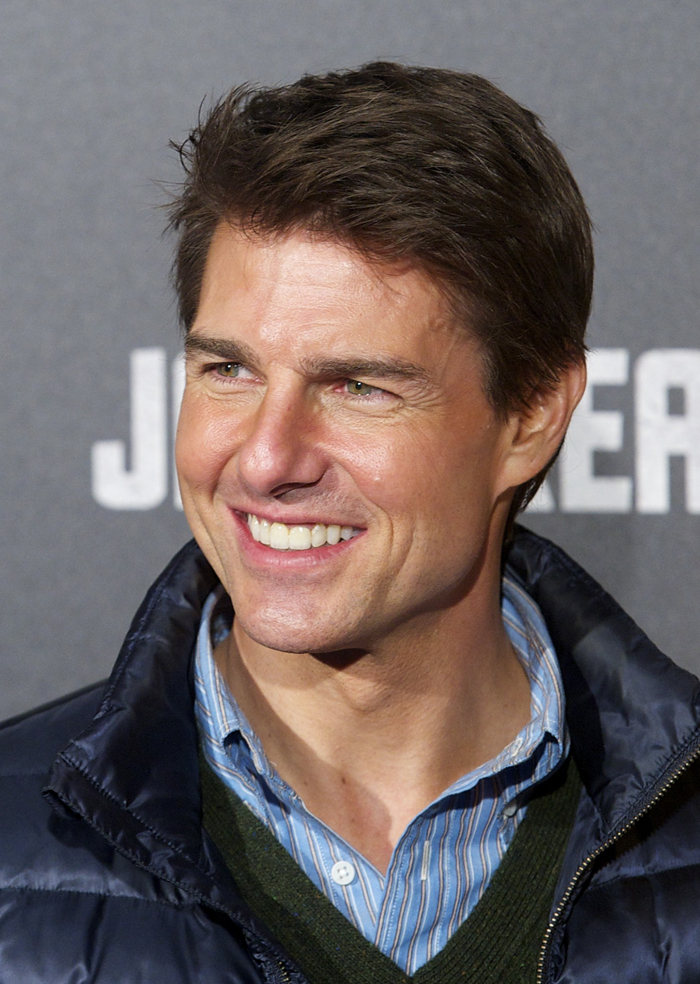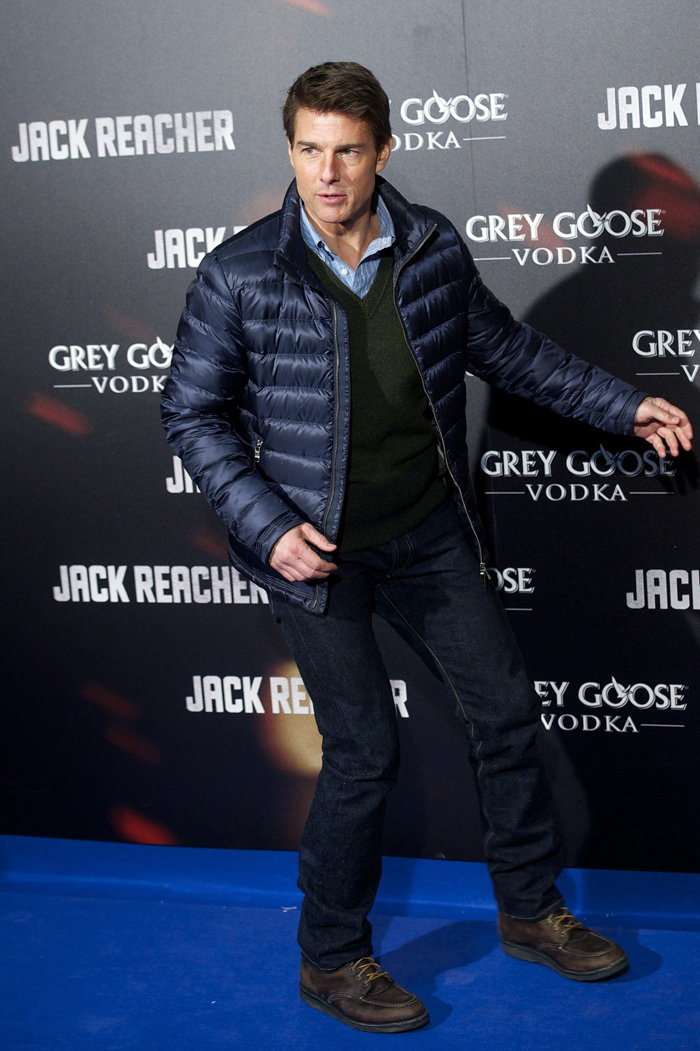 Photos courtesy of WENN