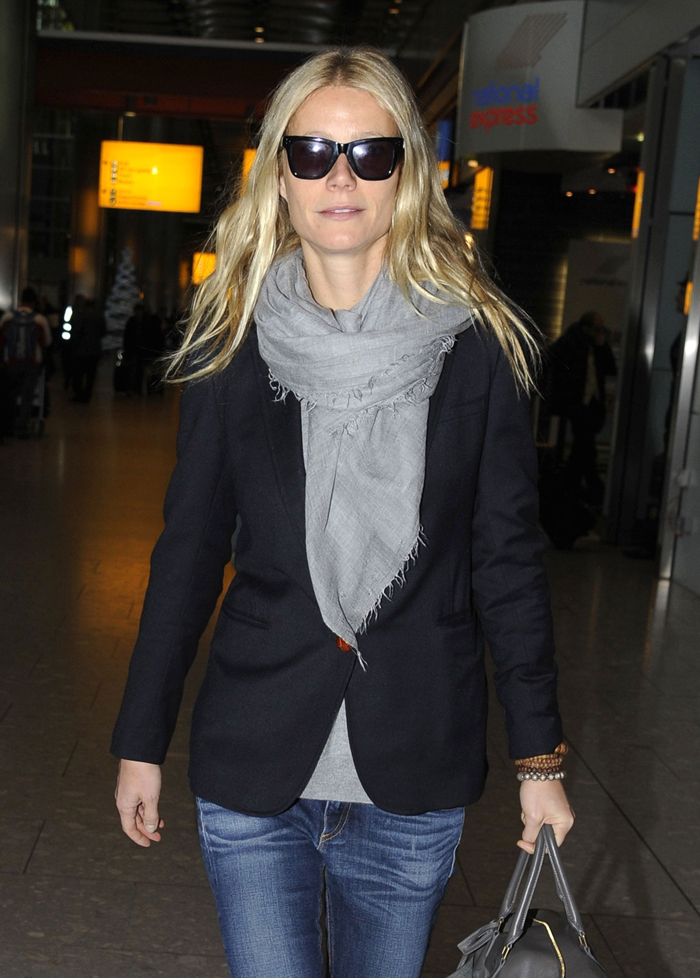 Gwyneth Paltrow just doesn't stop. There's something to be said for that level of persistence, but I feel like Goop could take a few months out of the spotlight and put her Goopy newsletters on hold, and everyone might actually miss her condescending ways. By the way, have you read the latest issue of Goop? Gwyneth basically opened a bottle of wine, surfed the web, and did a link dump. Oddly enough, that link dump does not include Celebitchy … I wonder why.
At the moment, however, today's installment of Gwyneth Paltrow, multitasker extraordinaire (remember, she's a writer among various other lofty pursuits), features Goop paying a visit to Jamie Oliver for a taped episode of his "Jamie & Jimmy's Food Fight Club." Jamie is so frenetic, but I'm glad he finally stopped calling himself "The Naked Chef" though. At a certain point, that innuendo started to get icky. He is still so full of lame gimmicks that I'm surprised Gwyneth agreed to appear on his show. Her dear friend Mario Batali would never pull this crap, right? Goop must have an ulterior motive for appealing to Jamie's crowd, but I can't figure out what that motive would be unless she is actually trying to impress the peasants who watch Jamie's shows.
On this episode, Jamie allegedly makes Goop eat a hamburger, french fries, and milkshake while riding a roller coaster. Thankfully, there's no clip available for that portion, but here is a video of Gwyneth taking the "Chubby Bunny" challenge, wherein she stuffs marshmallows in her face while repeatedly uttering, "chubby bunny." At one point, she says, "This is gross," and she's correct in that statement: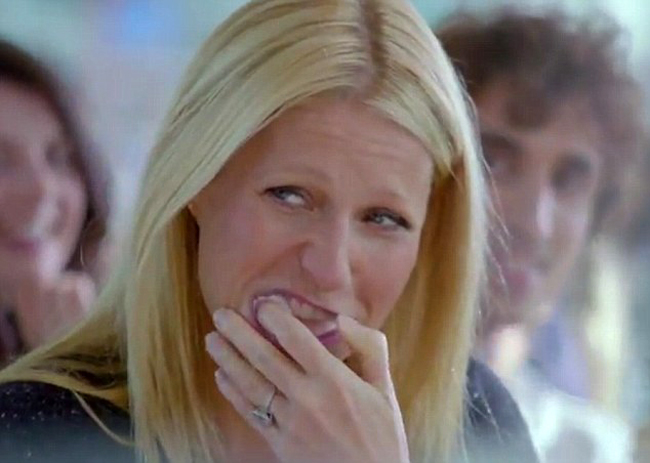 So does this video make you like Goop more? I still feel like she's looking down at as all through a face full of marshmallows. They were probably actually organic marshmallows made with vanilla extract culled from the exquisite tears of angels. I don't doubt that Gwyneth does eat a lot of food on the regular basis though — she just exercises two full hours per day with her fraud trainer, Tracy Anderson, to get rid of it all.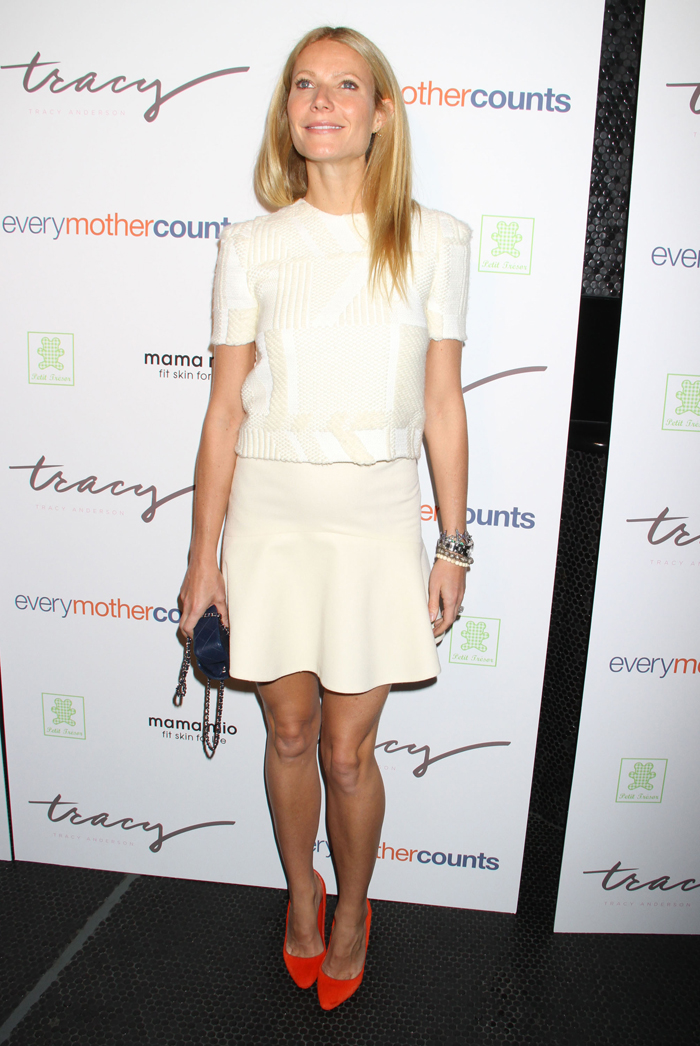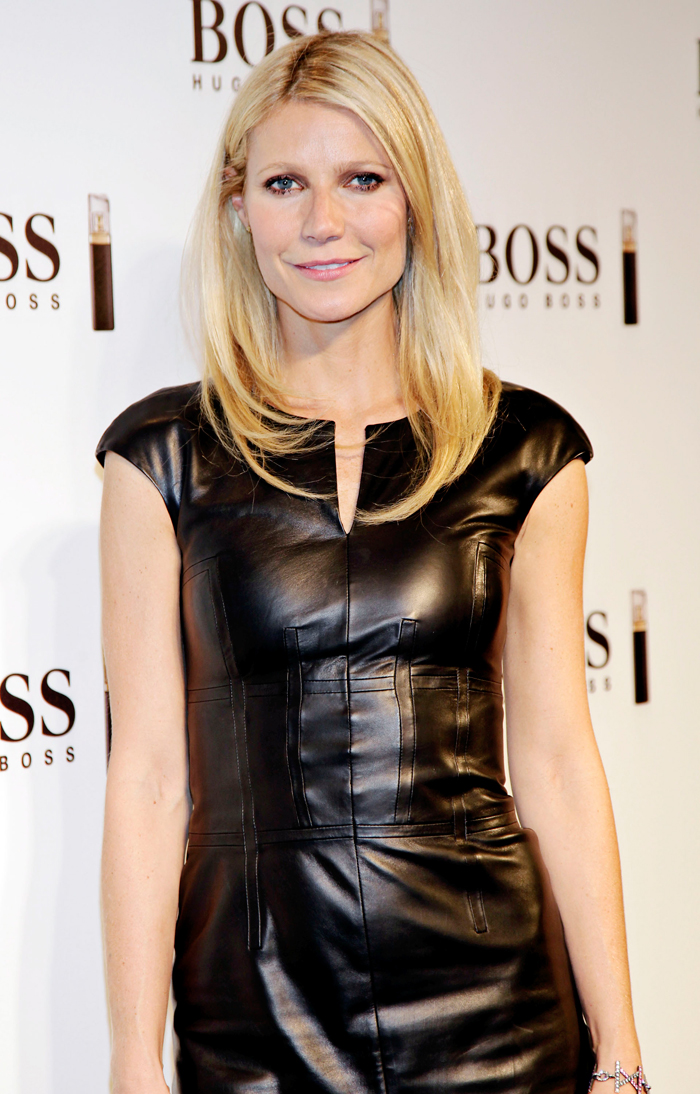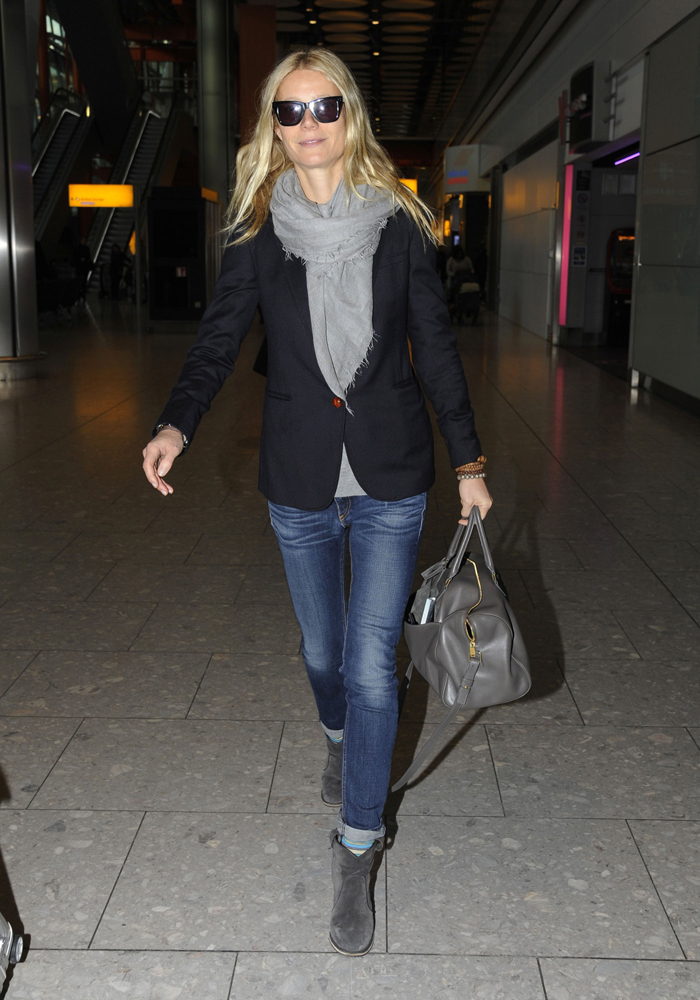 Photos courtesy of Fame/Flynet and WENN