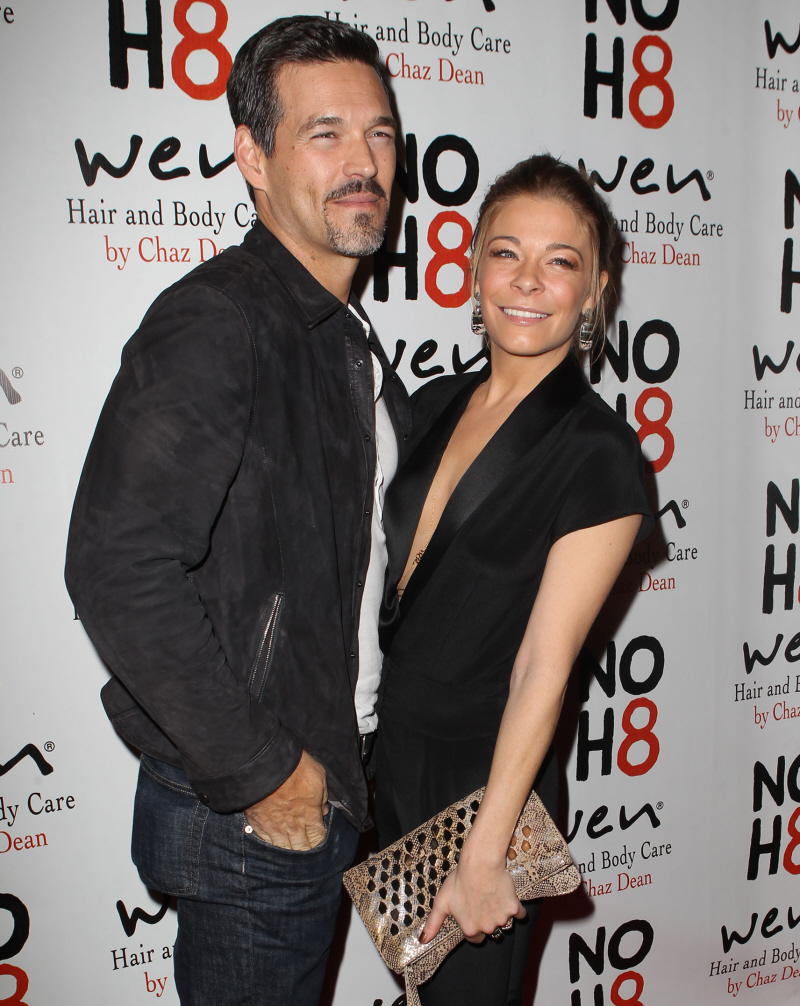 As I mentioned in yesterday's LeAnn Rimes post, she attended the NOH8 party in Hollywood two night ago, and we only got the photos from the event last night. Not only did LeAnn (and Eddie Cibrian) attend, but she also performed at the event, which I why I'm including a pics of LeAnn's Singing Face. Imagine if her Singing Face was her O Face. YIKES.
And that's not all! She went braless in this black silk/satin onesie/jumpsuit, and she ended up flashing a full tata. We don't have those pics, but you can see them over at Dlisted. I looked at the NSFW photo, and there were stretch marks from her implants. Eh. I'm not going to bash her for boob stretch marks, you know? But I will criticize her for her wonky bolt-ons and for going braless and for probably flashing one of her girls on purpose. I guess she felt like she had to promote her new album or something, and it worked for Anne Hathaway. Ew. I just got a gross image of LeAnn going "full Hathaway" in support of her album. Yikes. I hope that doesn't happen.
As for the onesie… I actually don't think it's as terrible as it could be. Let's face it – it's not GOOD by any stretch of the imagination, but she certainly worn worse. I tend to think the "worst" part of this whole look is her eye makeup – that pink eyeshadow has got to go. Also: LeAnn and Eddie called the paps for a lunch date yesterday – you can see the pics here.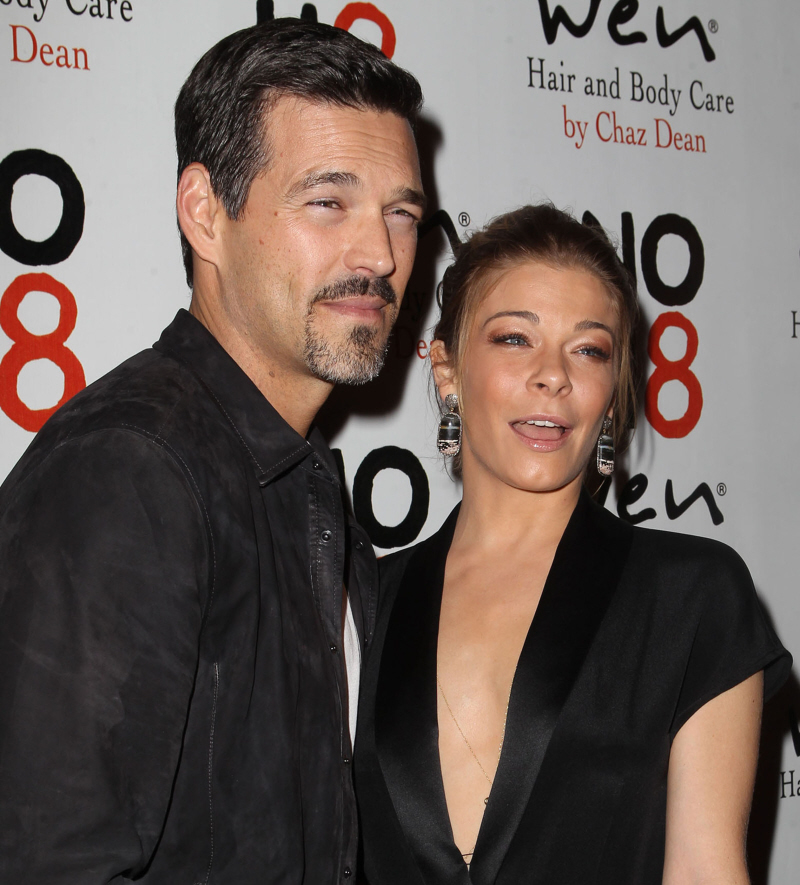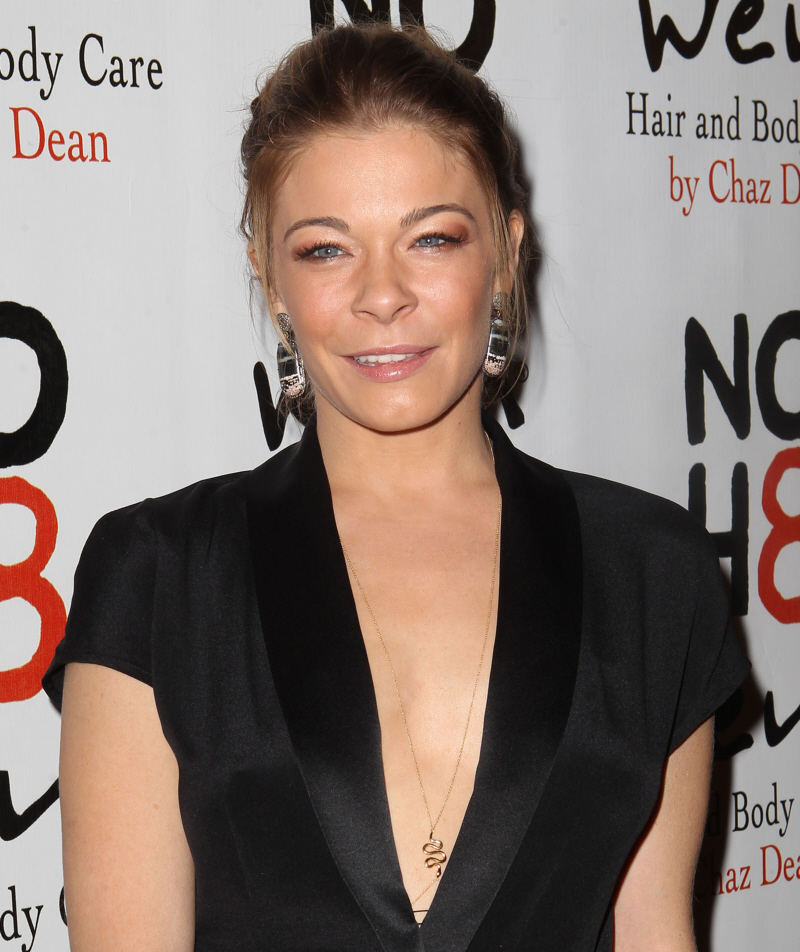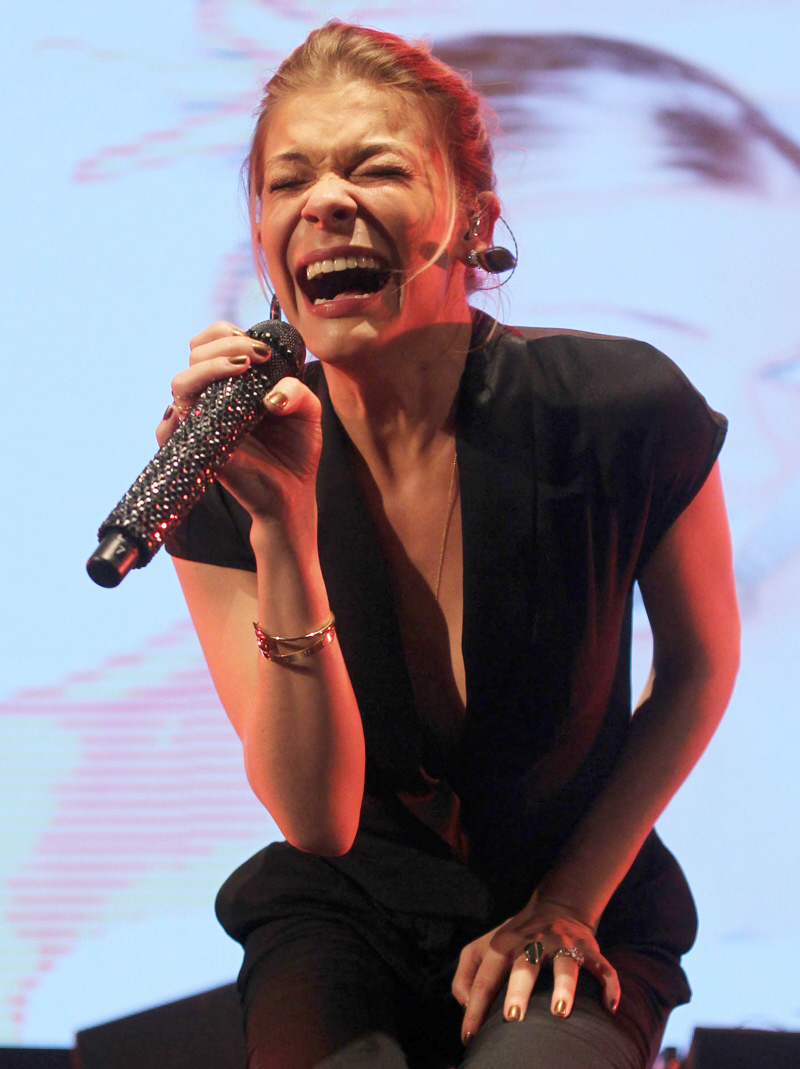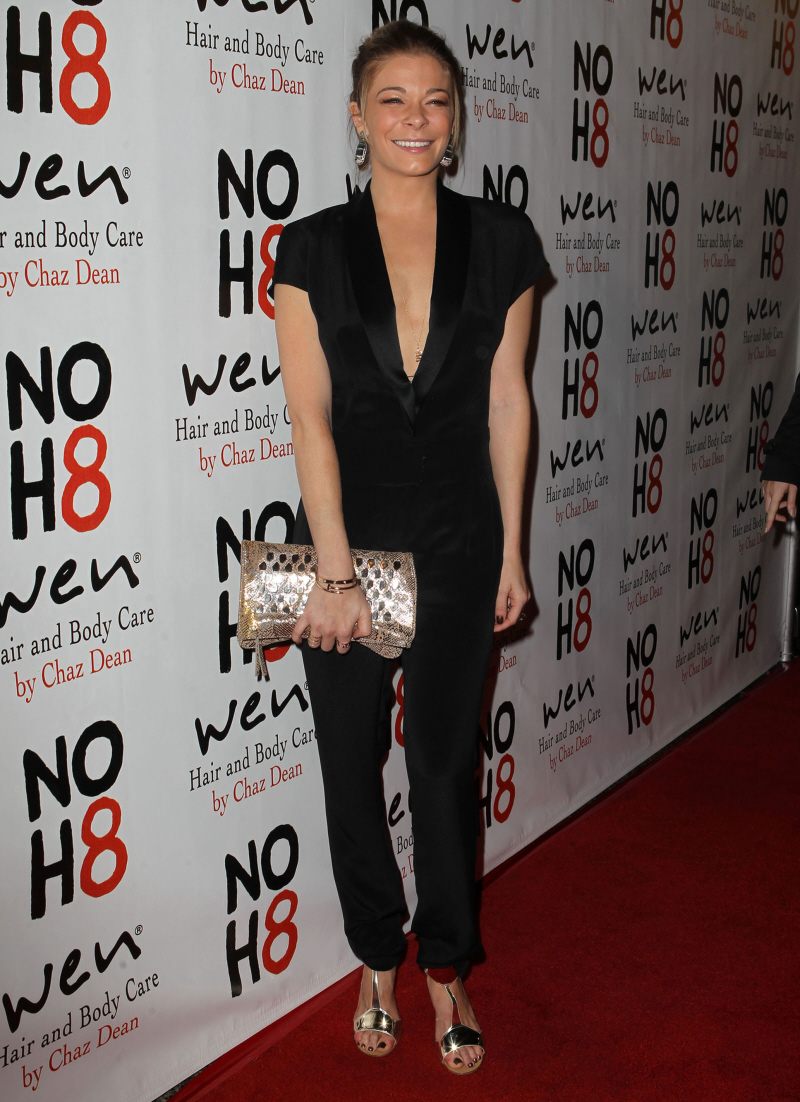 Photos courtesy of FayesVision/WENN.com.