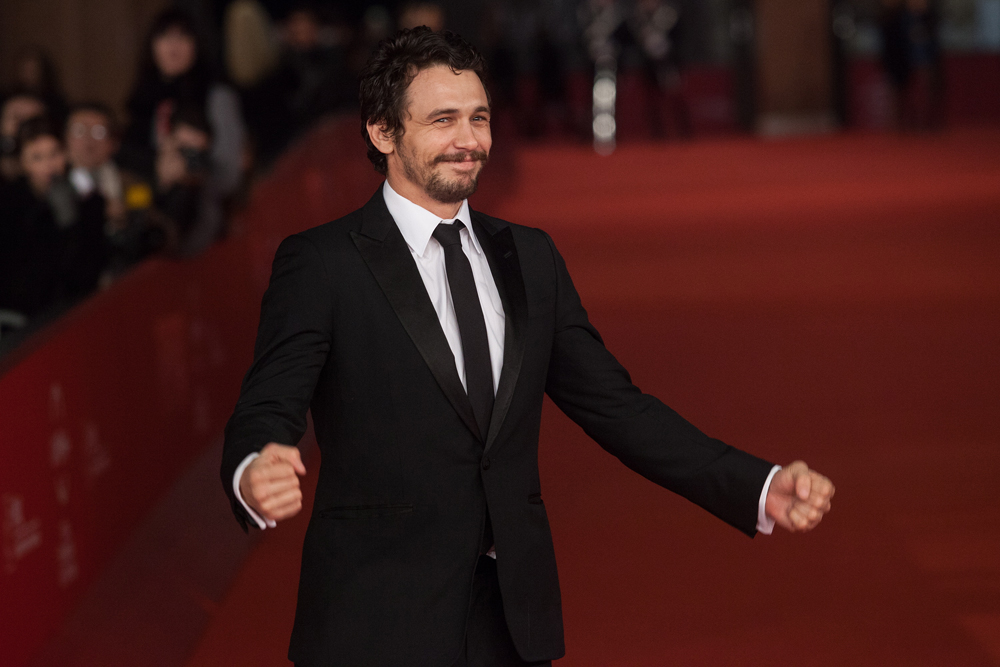 James Franco is still here, people. How did that happen? I know that some of you have commented that he may be a douche but that he's a really hot douche, and I just don't see it. For his latest act of performance art, James has debuted the NSFW trailer for his latest directorial project, Interior. Leather Bar, which is basically a bunch of reimagined gay S&M footage that was inspired by the 1980 movie, Cruising. Oh, that Franco. Always on the cutting edge of meta. In the trailer, Gus Van Sant is quoted as calling the film, "Awesome! Complicated, strange, and avant-garde," which in English translates to "I don't know what the hell this movie is about, but it seems controversial, so I'll say something nice." Sounds about right, and Gus' quote is the stuff that Franco from which wet dreams are made.
Franco has also been running his mouth to MTV about his arty R.E.M. video for "Blue," which stars Lindsay Lohan as she's being photographed by the revolting Terry Richardson. Naturally, James makes it sound like the video is so much more complex than the Lana Del Ray ripoff that it really is. Oh, and Franco says he tried to help Lindsay too. Here are some excerpts:
On shooting Lindsay for the "Blue" video: "or the 'Blue' video, the original concept was to make it about two sides of L.A., the idea of L.A. as a place where people's dreams can come true, but also L.A. as a place that eats its young. It's something I've been interested in a lot. I've done a few projects about actors that have died young — James Dean, River Phoenix and Brad Renfro. Lindsay and I had reconnected at that time. I had been writing some poems about the Chateau Marmont and one or two of the poems involved Lindsay. I said to [photographer] Terry [Richardson], 'I have this text, and it would be great to have some images to go with it. We should do a project where you use the images you shot of me at the Chateau and images you shot of Lindsay at the Chateau and put them together with this text.' And he said, 'Yeah that's cool, but let's do one more shoot with you guys together.' So I said, 'All right,' and we had planned it for the night before the Oscars.

"That night before the Oscars we did a final run through of the show and I was just so depressed because I knew it was not good. So I told Terry, look I can't do the shoot tonight, I'm tired, and I just can't do the shoot with Lindsay. But she was already there at the Chateau! So he shot her, but I wasn't actually there, I've known Lindsay for a while. It was at a moment where it seemed like she was doing OK. We'd have conversations on the phone, and she seemed like she was doing OK."

On Lindsay's legal woes: "I haven't talked to her in a long time because it seemed like she was getting into some more trouble. I've tried to help her. I think one of the reasons it's so hard is when she gets in trouble, she gets all this attention and I'm sure she gets book offers. Like she goes to jail, and instead of feeling like I really hit a low place, she'll get a crazy offer for her jail memoir."
[From MTV]
Poor James must not realize that he really could have postponed that shoot at the Chateau because Lindsay is basically always there, right? One crackhead night is as good as another as far as she's concerned. Did you hear how I said, "poor James"? I feel bad for anyone who ends up in close proximity to Lindsay Lohan, no matter whether it's their preference or not. As for the idea that she's "get[ting] book offers," I doubt anyone would want to pay for a book full of crack lies that's been ghostwritten by Dina Lohan.
Oh, did you hear that James has his very first book of poetry coming out soon? He's probably fancies himself a regular T.S. Eliot or something, but the book will probably actually read like a series of Pablo Neruda love letters to himself. Well, at least there's one thing that James has admitted he hasn't been able to do — help Lindsay. Because obviously, she doesn't want help unless it comes in the form of money.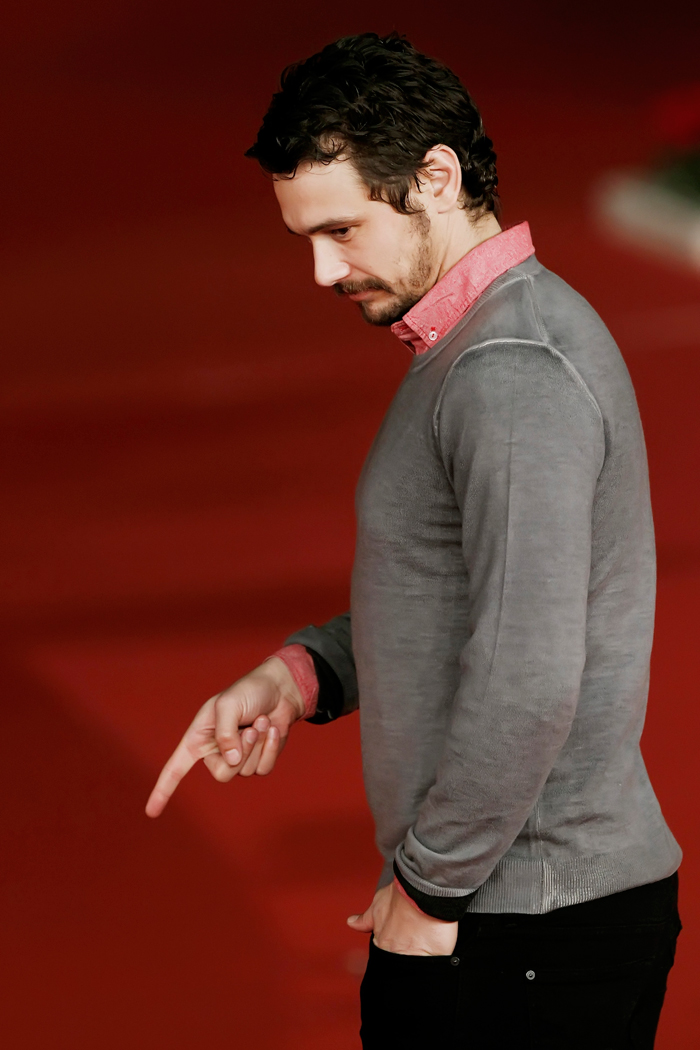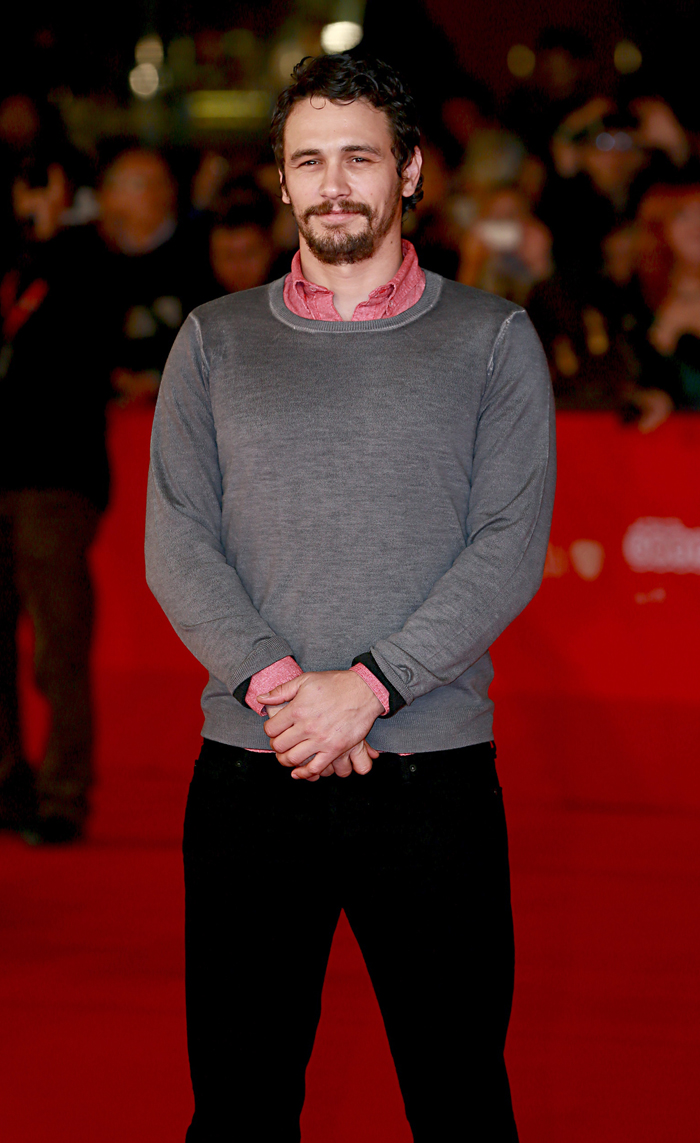 Photos courtesy of WENN