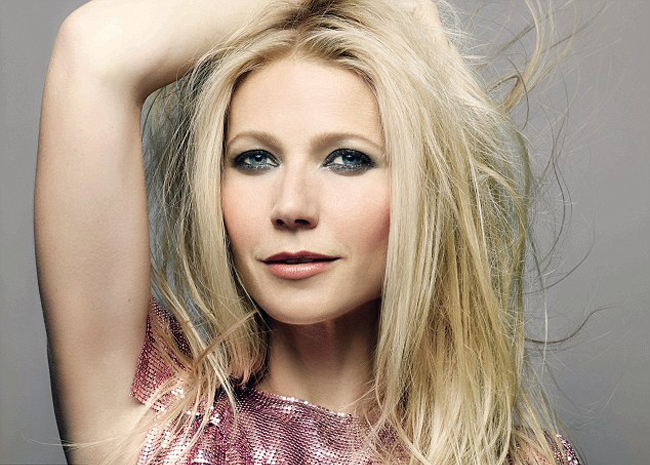 Max Factor clearly has their work cut out for them while employing Gwyneth Paltrow as their latest downmarket spokesmodel. Last month, the cosmetics brand revealed their first of "seven sides of Gwyneth Paltrow" by painting Goop in her "writer" persona, which Goop herself basically described as a creative person who goes out to dinner in London. Yes, it was ridiculous because Gwyneth unironically failed to realize that writers spend most of their time, uh, sitting at a desk and, you know, writing. As far as the rest of Goop's makeup personas go, I personally can't wait to see Max Factor's take on her "cleansing" persona. Admit it — you're curious too.
Now Max Factor has revealed Goop's "rock chick" persona, I guess because she's married to a "rock star." Yes, those quotes are there for a reason because Coldplay really isn't "rock" music, right? But this is about makeup, and Gwyneth's look here is essentially all about the smokey eyes. She actually looks really good with her hair all mussed up (as opposed to her usual flat-ironed tresses) like that because I can sort of see some sex appeal bubbling under the surface. I'm not really crazy about the pink sequinned dress though.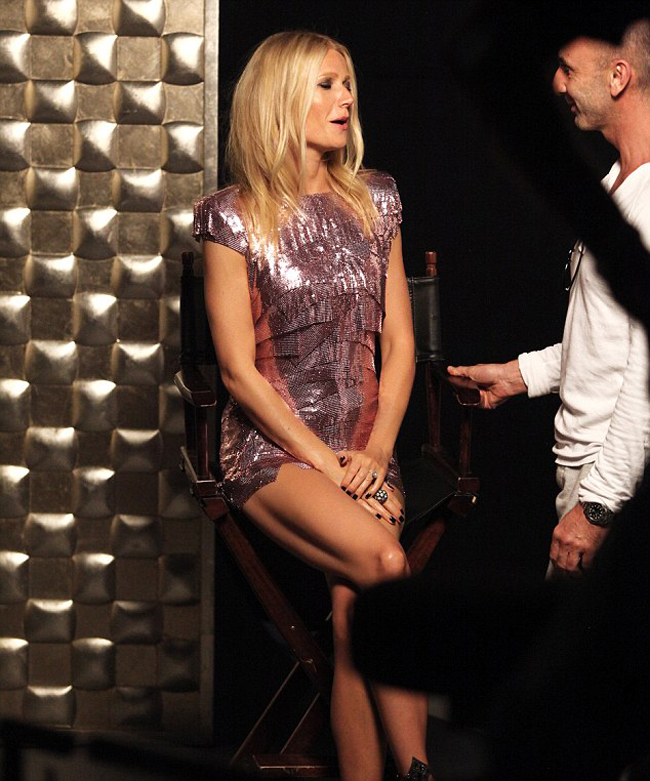 Here's a behind the scenes video of Gwyneth gooping it up as a punk rocker chick. Does she pull it off? Not really, but it's better than her "writer" persona.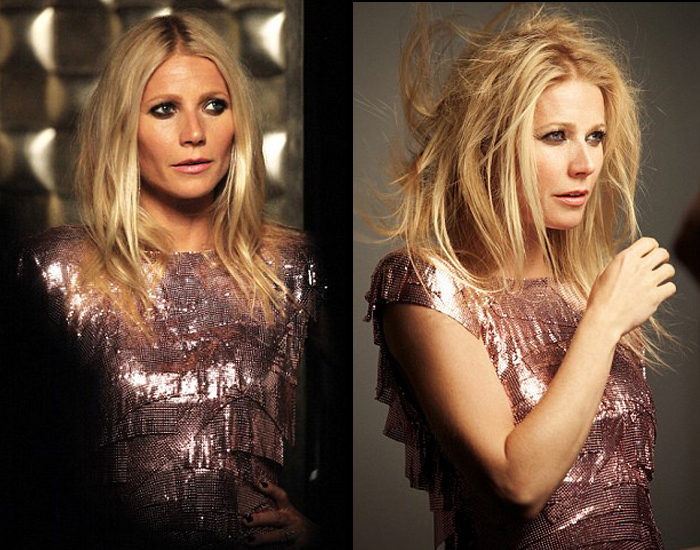 Photos courtesy of Max Factor