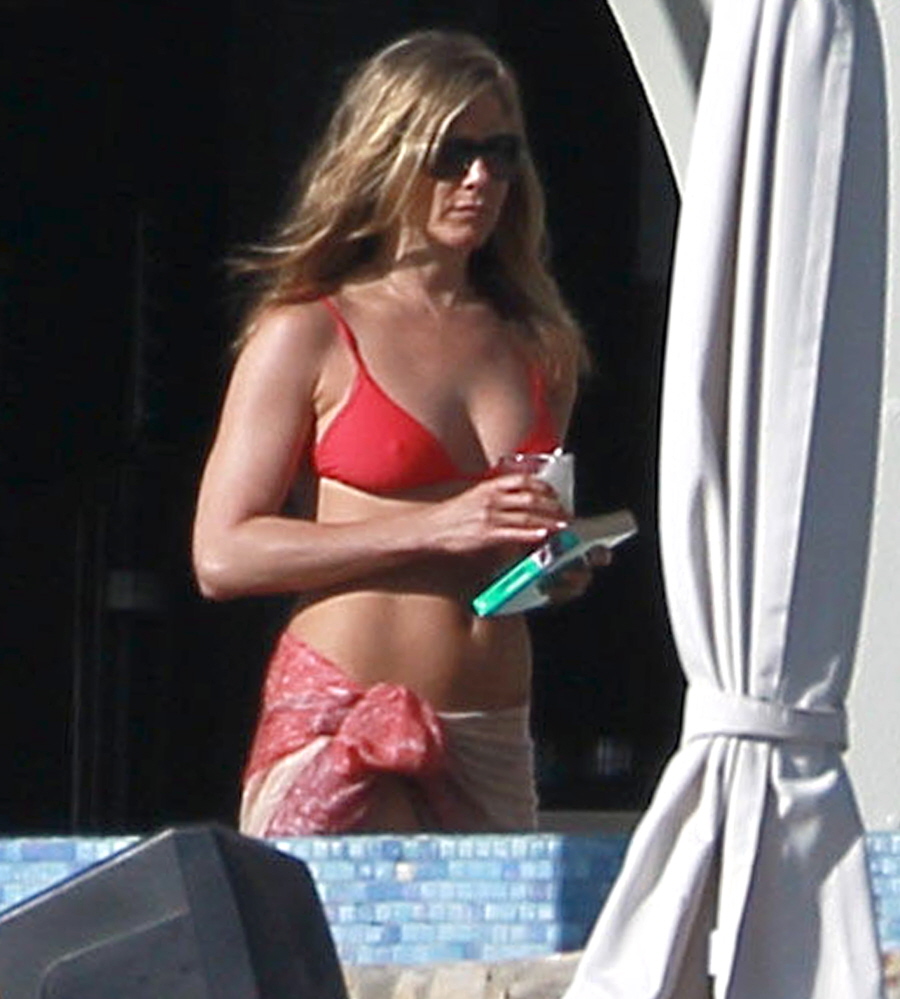 Don't you feel foolish, Aniston fan-girls? All of that Bump Analysis, all of that triumphant commenting, all of that "Finally! She's finally knocked up! HUZZAH." All of those tabloid covers, all of the rumors, a new round just in time for the holidays. A Christmas bait-and-switch, the same thing she's been doing for literally the past decade. And too many of us fall for it EVERY TIME.
Anyway, here are some new photos of Jennifer Aniston and Justin Theroux in Cabo on Christmas Eve. As you can see, NO BUMP. She looks the same as always, which is to say… her body looks great. She keeps herself in shape. Maybe she weighs, like, ten pounds more than she did six years ago, but I'll always say that Aniston looks better (softer, more feminine) with ten extra pounds. Still wandering around Cabo in a bikini, like always. Why do we always work ourselves into a lather about her holiday plans? A surprise wedding in France? No, Greece?! No, LONDON. And here she is in Cabo, like always.
As for Justin… he's gained some "love pounds" too, right? And much like Aniston, I think it looks good on him. He's always been (to me) a kind of scrawny hipster type, but his body looks good. I'm not crazy about the tight black denim shorts (WITH A BELT) though. Dear God. Certainly Jennifer would have encouraged him to try on some cute swim trunks? She could even convince him that they could be worn "ironically".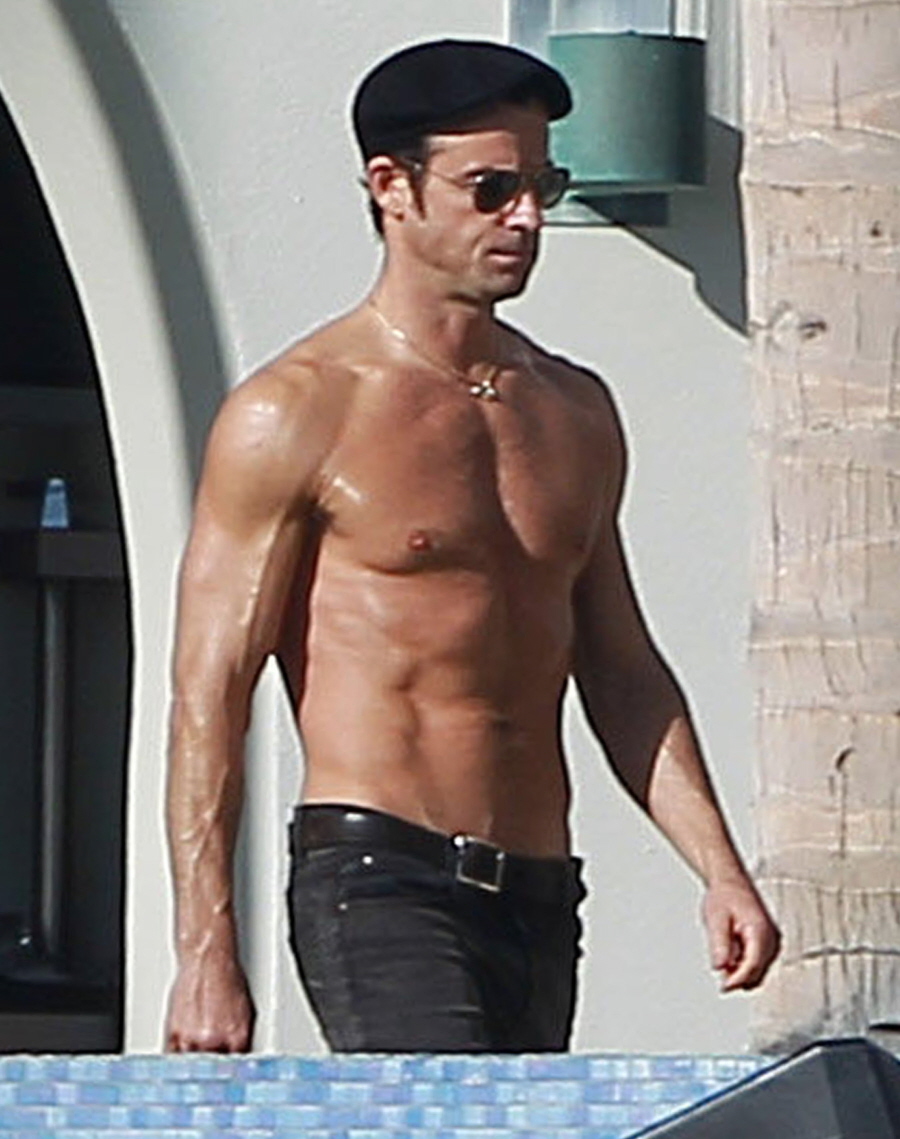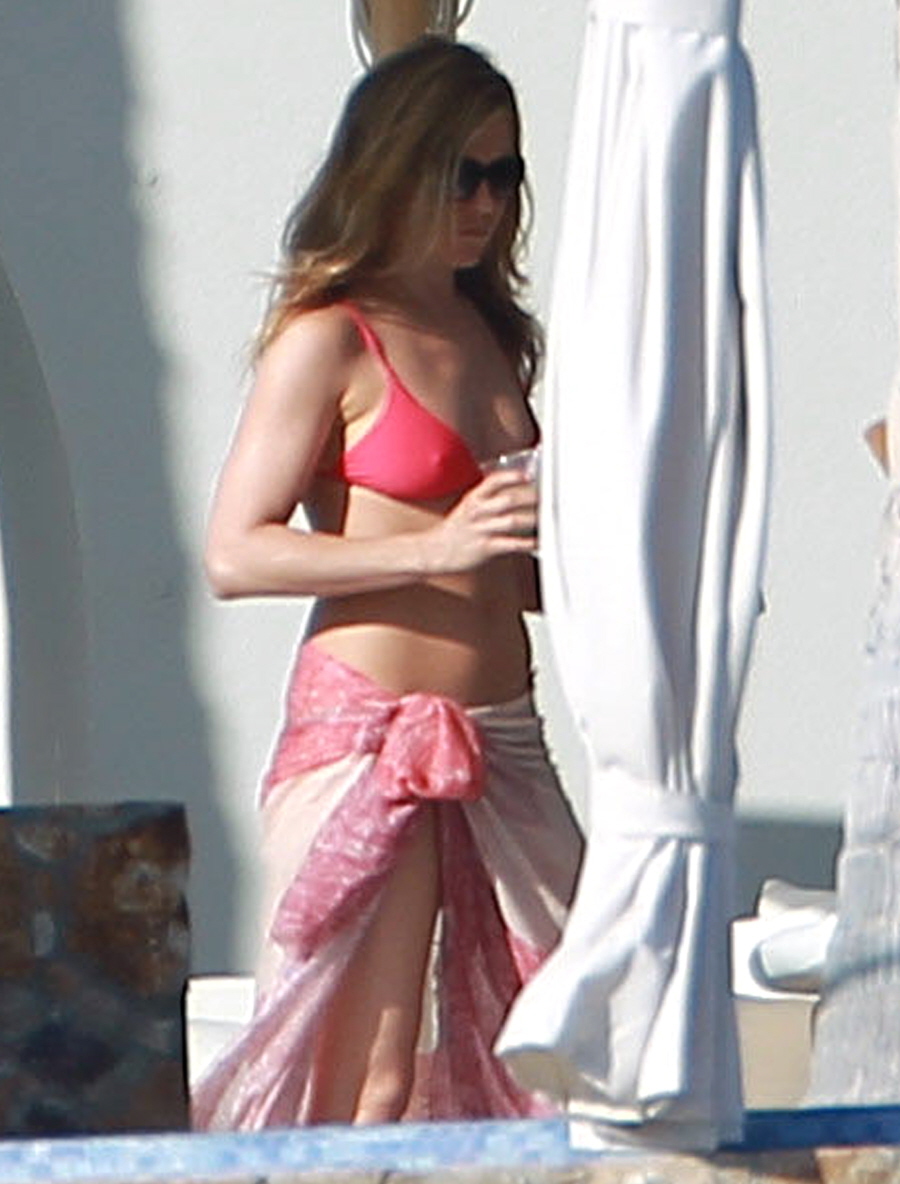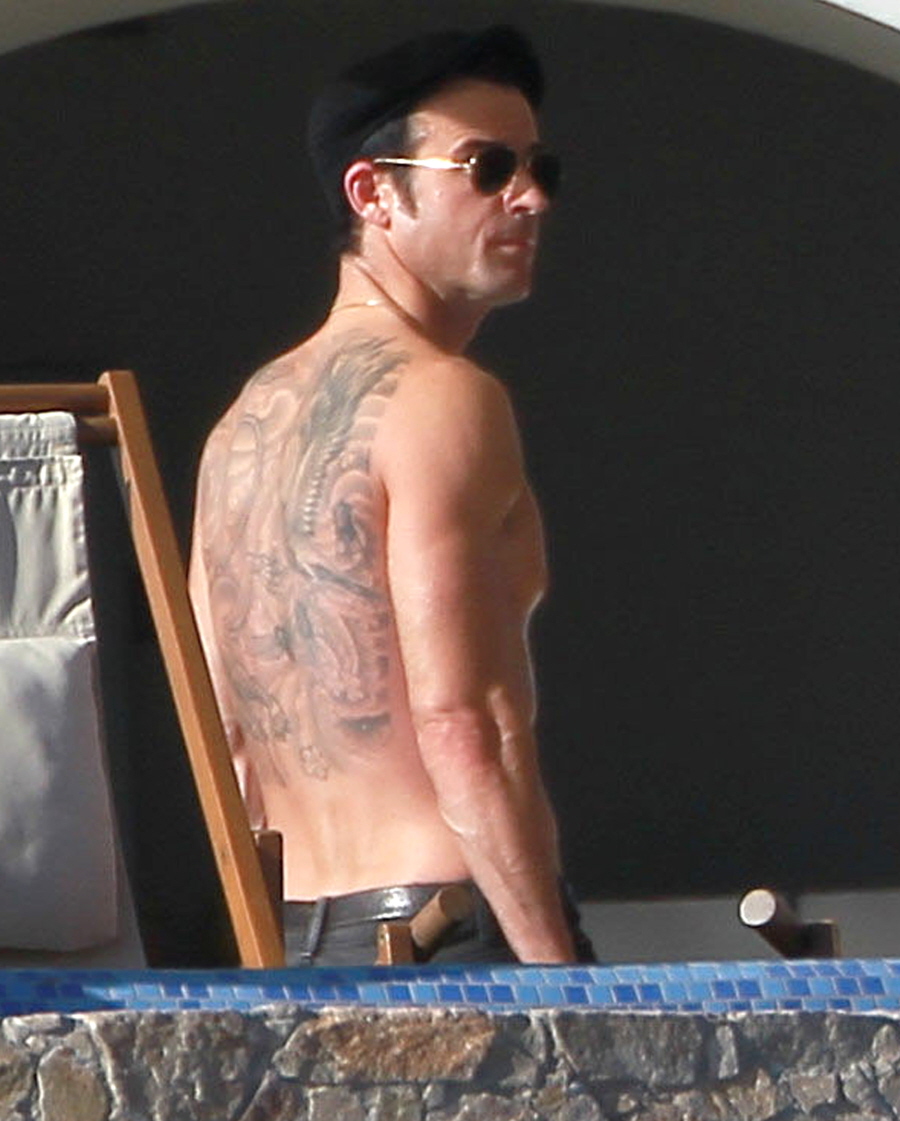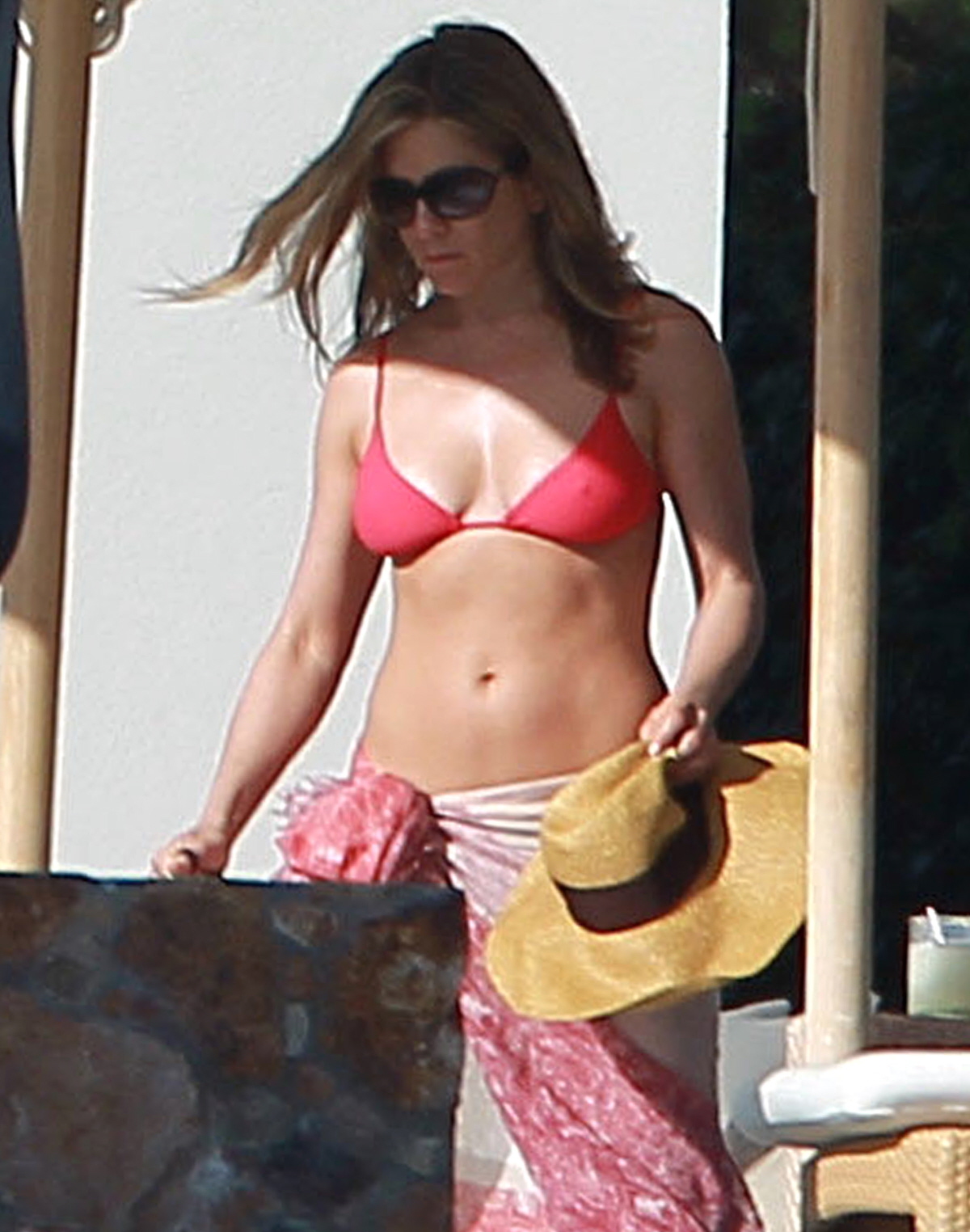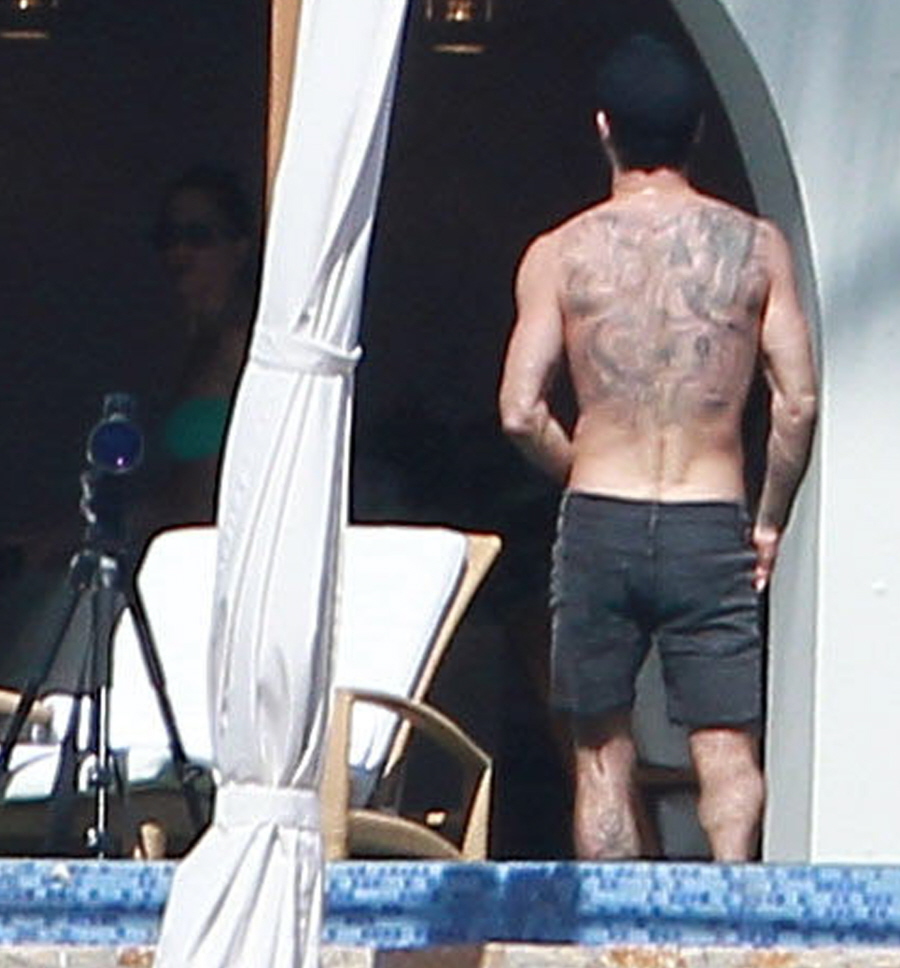 Photos courtesy of Fame/Flynet.