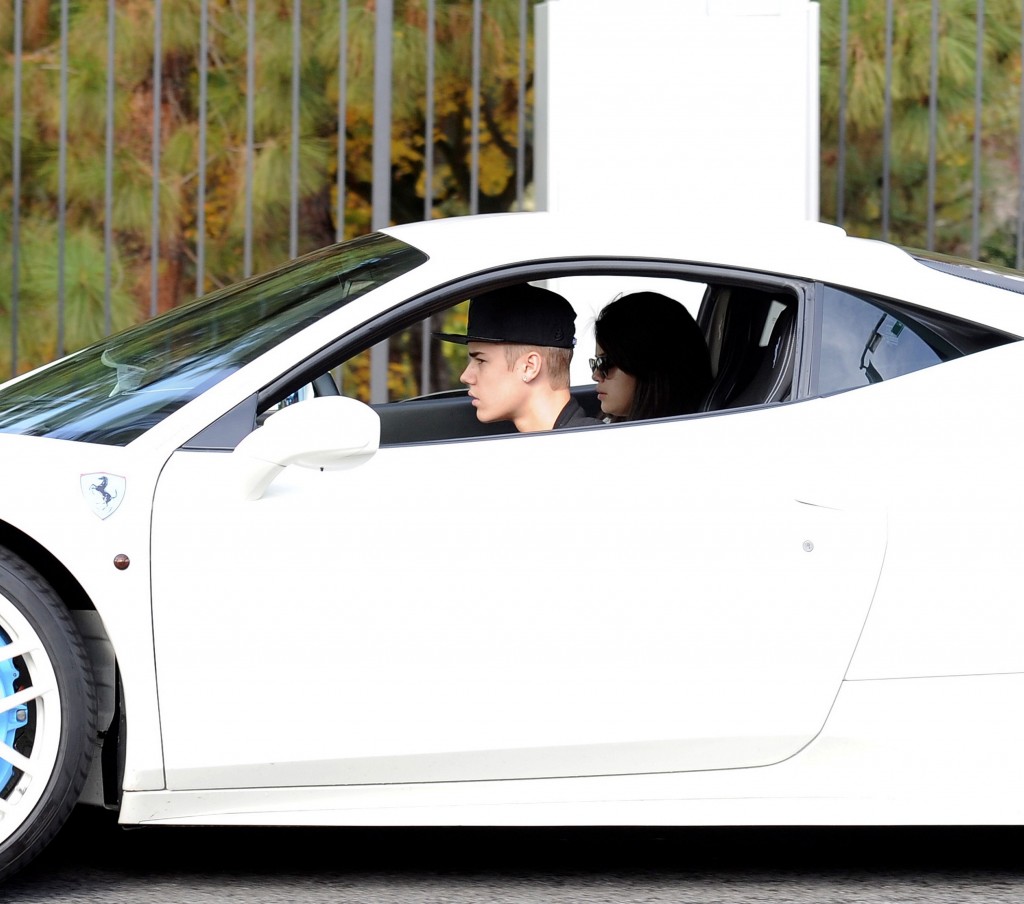 These photos are from 12-3-12
When I first read the headline for this story, a scenario formed in my head of a high speed car crash. We've seen video of Bieber bobbing dangerously in and out of traffic with the paparazzi in hot pursuit, and he's been cited in the past for high speed chases involving the paparazzi. He got a ticket in July for going well over 100 on the freeway.
What allegedly happened in this case is just as sad, but not as damaging to Bieber's reputation. (I'm sorry to put it that way, but my initial instinct was to blame the kid for speeding and not pulling over. It's not like he would have been entirely to blame in that scenario either, but this is more cut and dried. That is, if it happened the way they're claiming.) So cops had pulled Bieber's car, a white Ferrari, over for a "routine" traffic stop, according to TMZ. Supposedly Bieber wasn't driving or even in the car, which sounds suspicious to me. A photographer who was following the vehicle got out of his car to take photos of the incident and was supposedly warned by police to get back as it wasn't safe. The photographer was then struck and killed by an oncoming car. TMZ reports this and notes in an update that Bieber wasn't even there. More on that in a moment:
8:40PM PST: Justin Bieber was not in the Ferrari … sources familiar with the situation tell TMZ. We're told one of Justin's friends was driving and another friend was in the passenger seat.

A paparazzo attempting to shoot photos of Justin Bieber's Ferrari was hit by another car and killed this evening — although Bieber was NOT behind the wheel of the Ferrari … TMZ has learned.

Law enforcement sources tell TMZ Bieber's white Ferrari was pulled over by California Highway Patrol for a routine traffic stop on Sepulveda Blvd. … near the Getty Center in LA.

According to our sources, Bieber was DEFINITELY not driving at the time. It's unclear at this point who was driving, and if Justin was even in the car.

We're told a paparazzo — who was following the Ferrari at the time of the pull over — attempted to snap pics while officers conducted the traffic stop … until CHP advised the photog to move back because the situation was unsafe.

At some point, we're told the photog was struck by an oncoming vehicle and killed.

Our sources say drugs and alcohol were not a factor for the driver of the vehicle that hit the photog.
The pap did a dumb thing but he didn't deserve to die for it. I'm confused by the detail that the guy put his life in danger to step out in traffic to photograph some of Bieber's friends. The same paps follow Bieber, he seemed to know the guy he was berating in that video I mentioned and he told another paparazzo following him that he really liked him. So it's not adding up to me that someone was so keen to get a photo of Bieber's friends getting pulled over. The guy probably didn't realize Bieber wasn't in the car. It looks like the Ferrari has tinted windows. I feel like we're not being told the full story here, but maybe that's the nature of breaking news.
You know what makes me a little sick, though? Someone is going to want to buy those last photos taken before this guy got killed. At least the money will go to his family.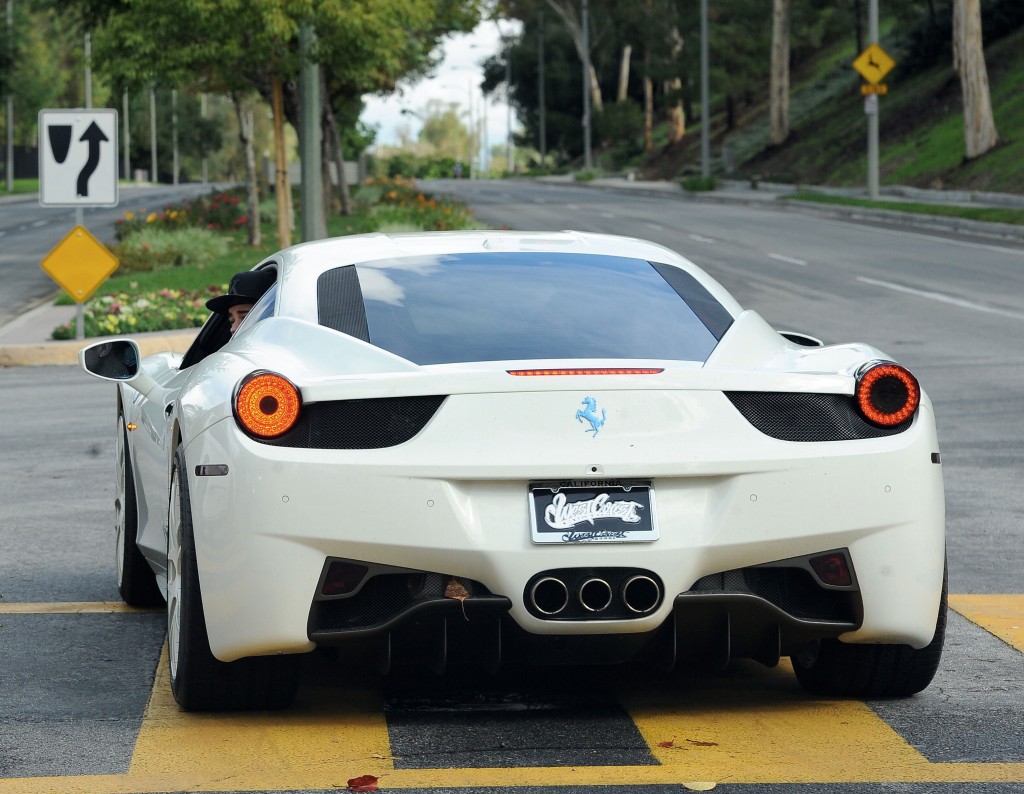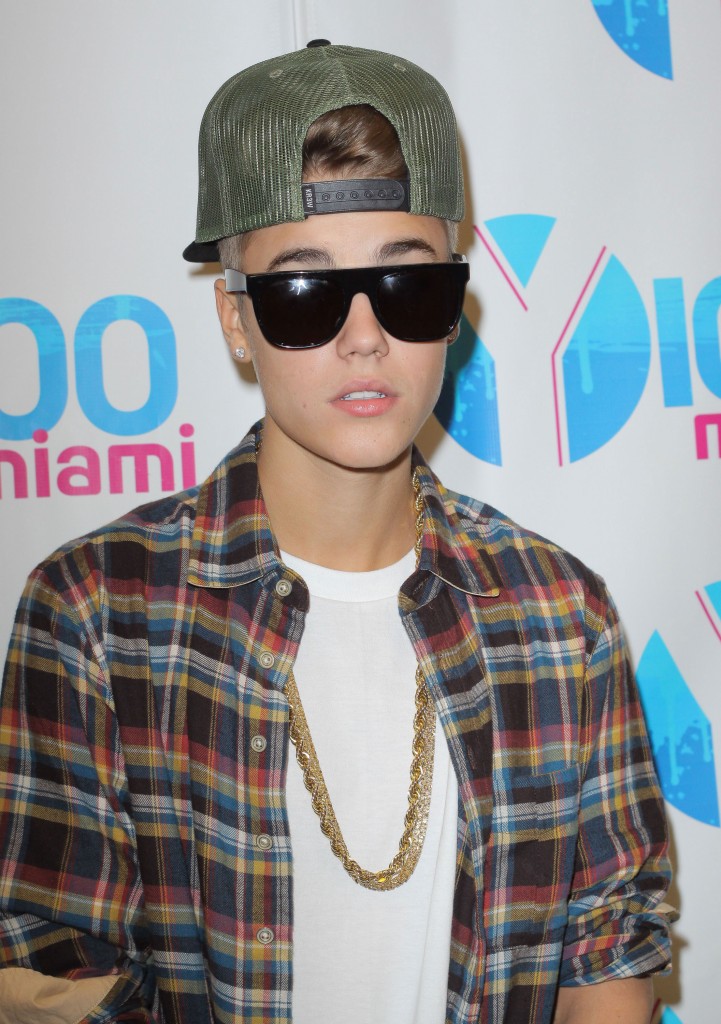 Photo credit: WENN.com