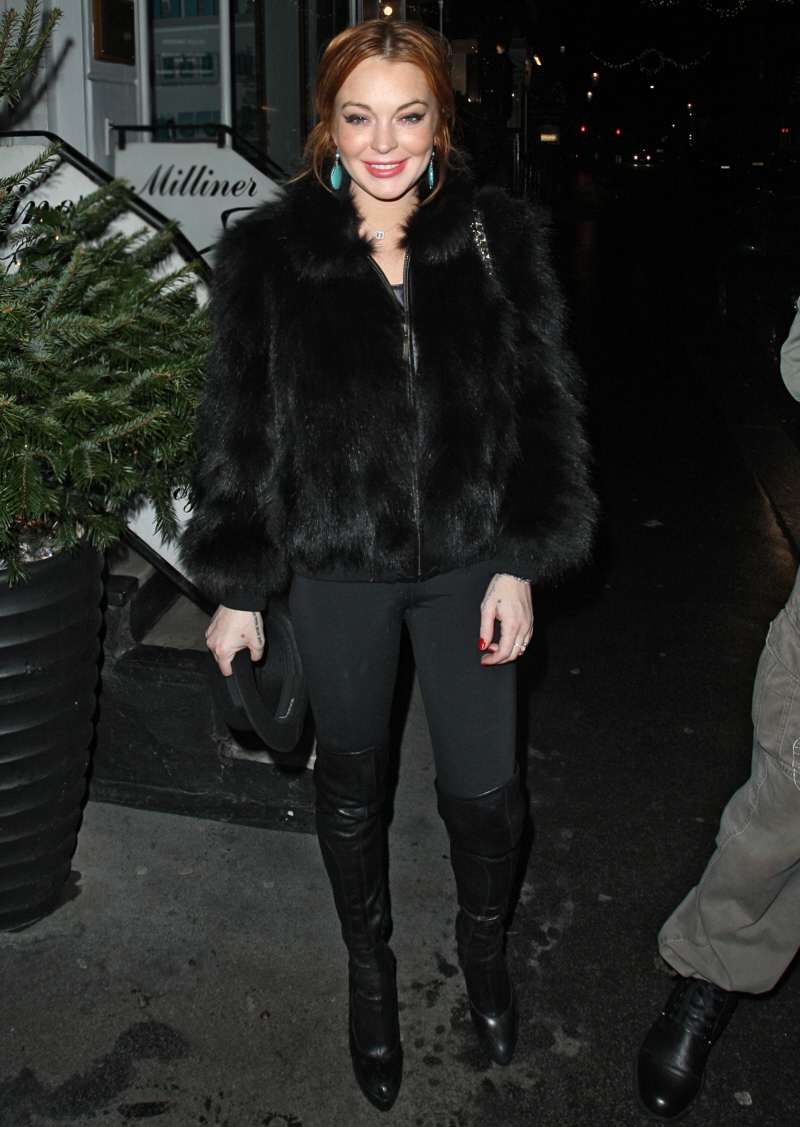 I'm not even sure what's really happening in these photos, so let's just start with the basics. Okay. These are pics of Lindsay Lohan in London last night. She left the Dorchester and had dinner at Nozomi with some friends and her "minder" (that's the term WENN uses). Also in the group? That dude "Josh Chunn". If that name sounds familiar, it's because back in October, he started giving interviews, claiming to be Lindsay's "boyfriend". He's a former cheerleader and currently, he's something like a "trainer" or something. Chunn is the dude in the white t-shirt with a grey/black block print. Chunn seemed super-sketchy back in October, and I actually forgot about him entirely. But here he is… being identified as Lindsay's "boyfriend".
He admitted that they were dating back in October, although it looked as if things had quickly fizzled out. But now it seems that Lindsay Lohan and former boyfriend Josh Chunn may have reignited their flame after they were spotted dining together in London on Wednesday night.

The LA-based fitness trainer has flown out to join the troubled star, who has spent the last week in the UK amid rumours that she will be entering the Celebrity Big Brother House on Thursday, and the pair were spotted leaving Nozomi restaurant together.

Although the Mean Girls actress has recently been linked to The Wanted star Max George, it seems that she still has eyes for her old flame, who spoke out about their relationship and meeting Lindsay's father, Michael, in a few months ago.

The flame-haired star, who has been spotted out and about in London over the last few nights, seemed keen not to be snapped with the 25-year-old, clean-living hunk and kept her head down as the pair climbed into a cab.

Despite the fact that the Liz & Dick actress was spotted taking a mystery man back to her hotel just the evening before, she seemed in great spirits and happy to have her rumoured love interest in the UK with her.

In October, Josh told the New York Daily News: 'I've been trying to get Lindsay to focus. But how do you get her to focus with all the stuff going on around her? I can barely focus. She's a strong girl. She's cleaning up. I just want her to be OK.'

It's thought Lindsay will be among the stars set to appear at Celebrity Big Brother's premiere on Wednesday night. Lohan, who was recently rumoured to be dating The Wanted's Max George, jetted into the British capital ahead of New Year's celebrations. She has since been spotted on several nights out as she continues to take in the party scene in London.

Although it's not known why Lindsay spent the new year in the UK, seeing as previously rumoured beau Max was spending it in New York, it seems that she's been making the most of it. But whether or not she's signed up for Big Brother, she has to be back in the US by the 15th for a court appearance after her probation was revoked last month.
Did you get all that? Lindsay probably flew to London to stalk Max George, then she ended up hanging out, probably on the largesse of whatever john is paying for this whole London excursion, and the UK tabloids still desperately want to believe that Lindsay is going to end up on their Celebrity Big Brother show. Do you think that will happen? I think Lindsay would only do Celebrity Big Brother if she got a huge check… which might have happened. I'm sorry, British people. I'm sorry the Cracken washed up on your shores, and I'm sorry that she's seems intent on staying crackie in London. Our bad.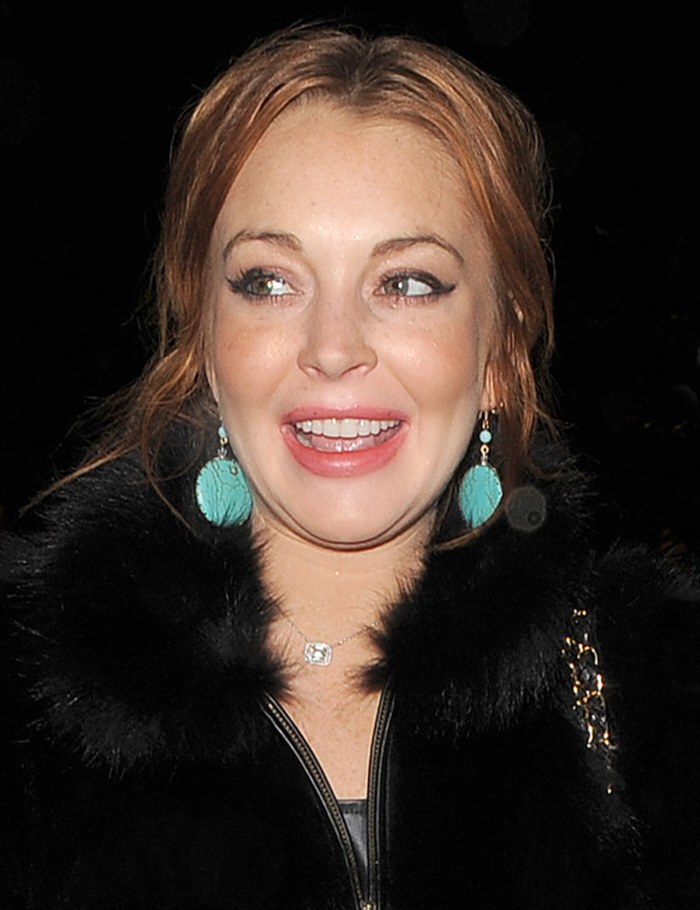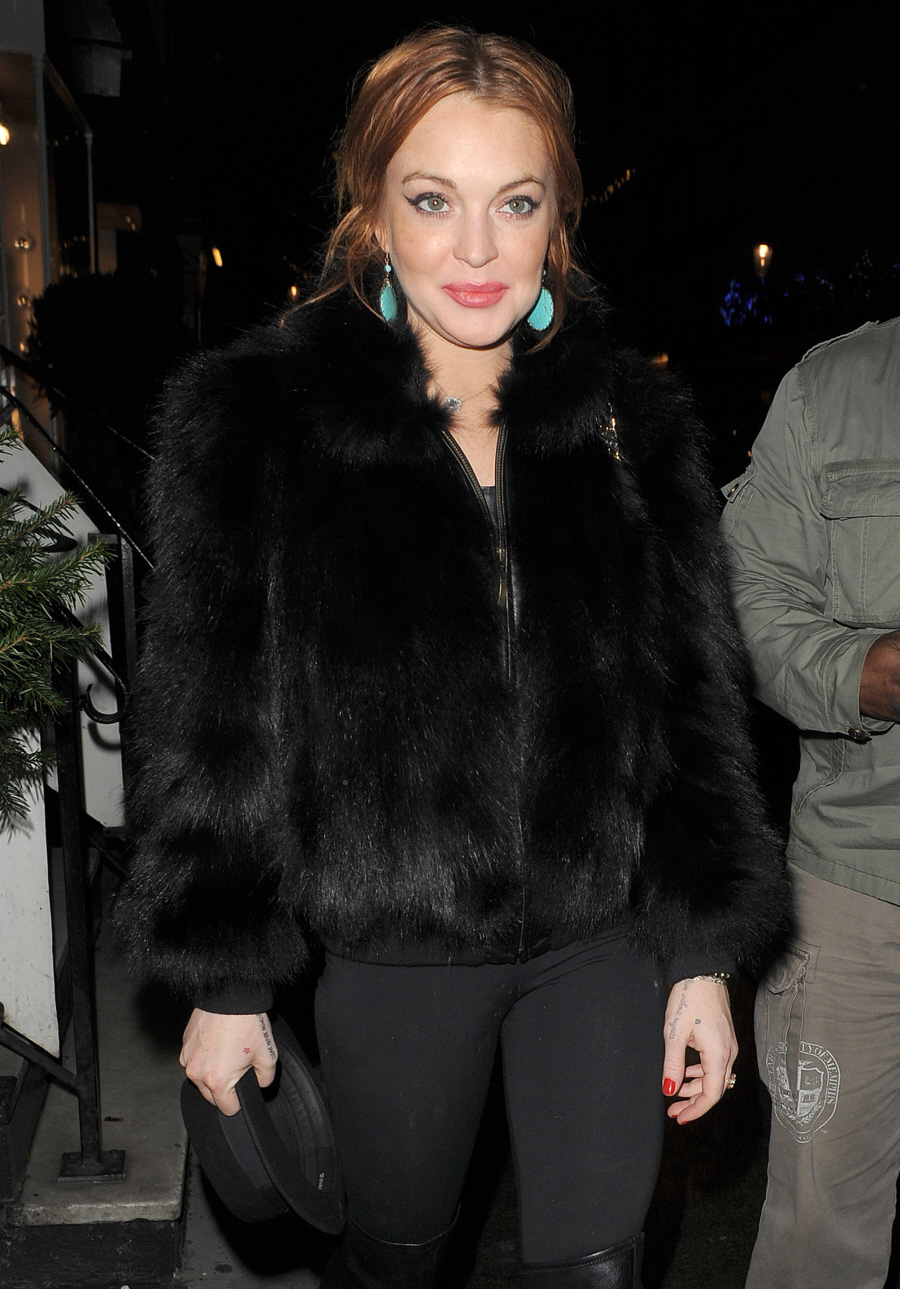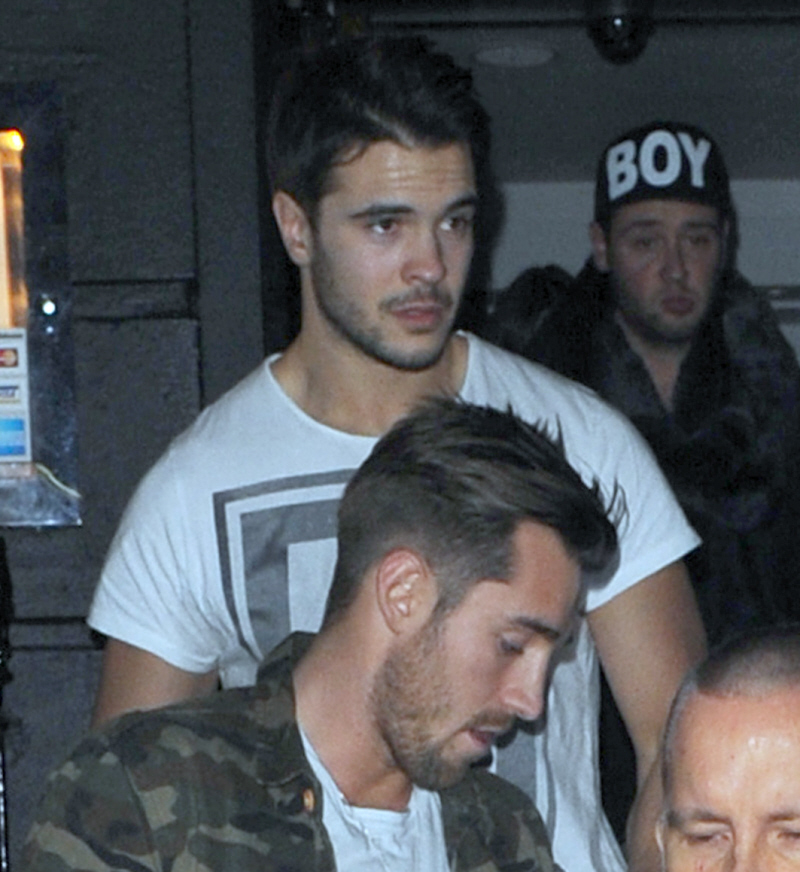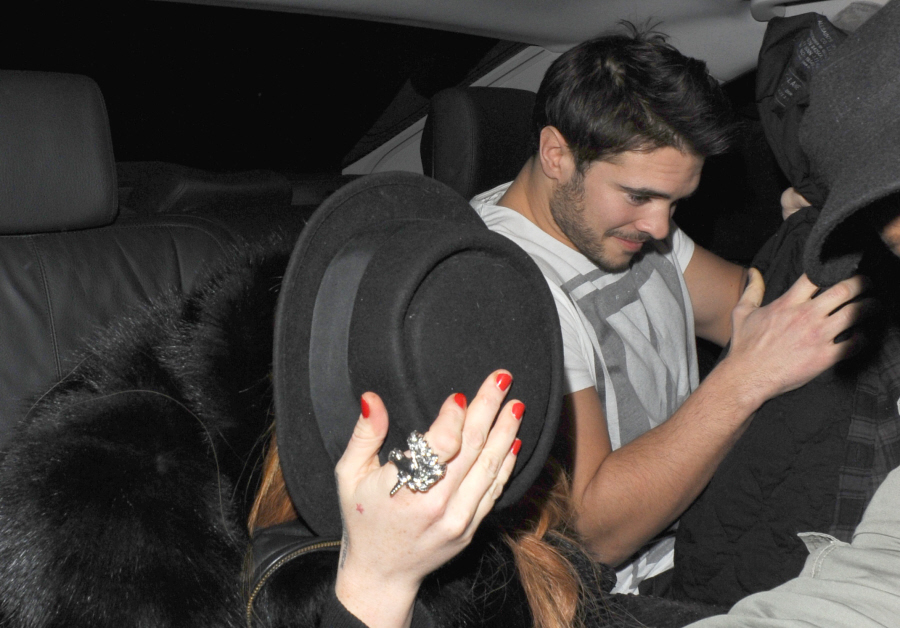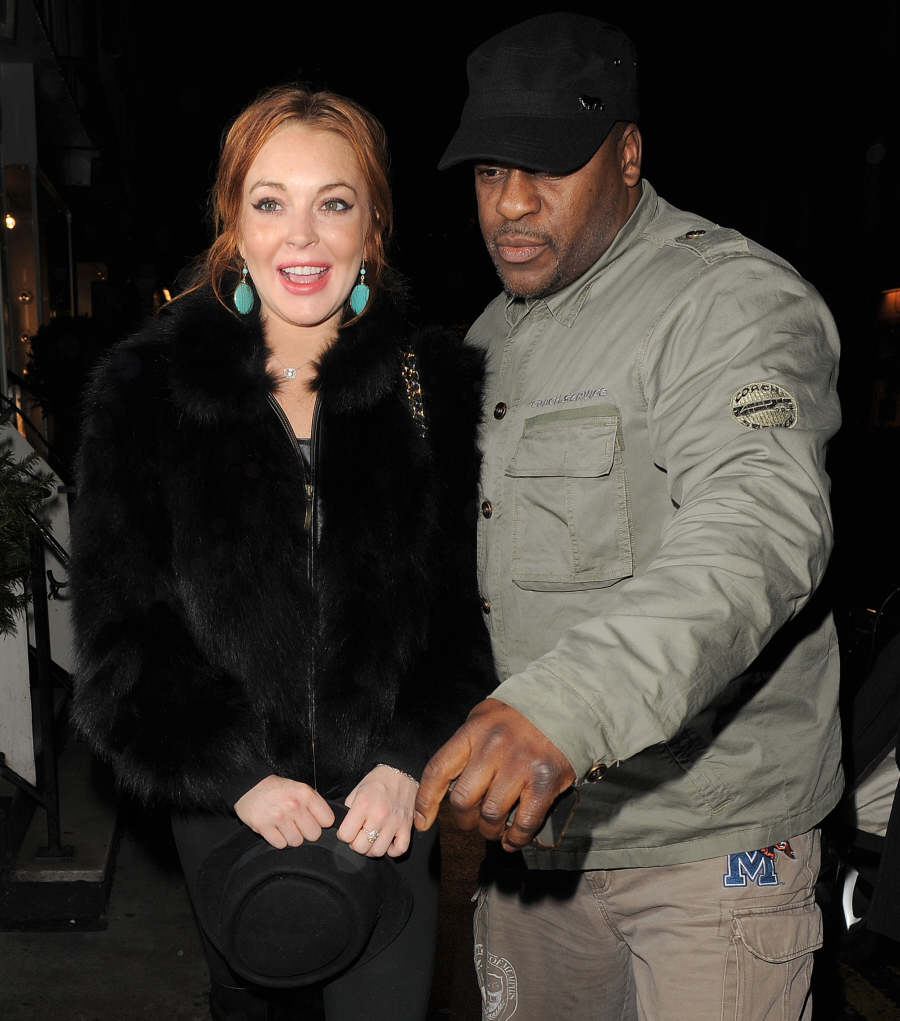 Photos courtesy of WENN.com and Will Alexander/WENN.com.