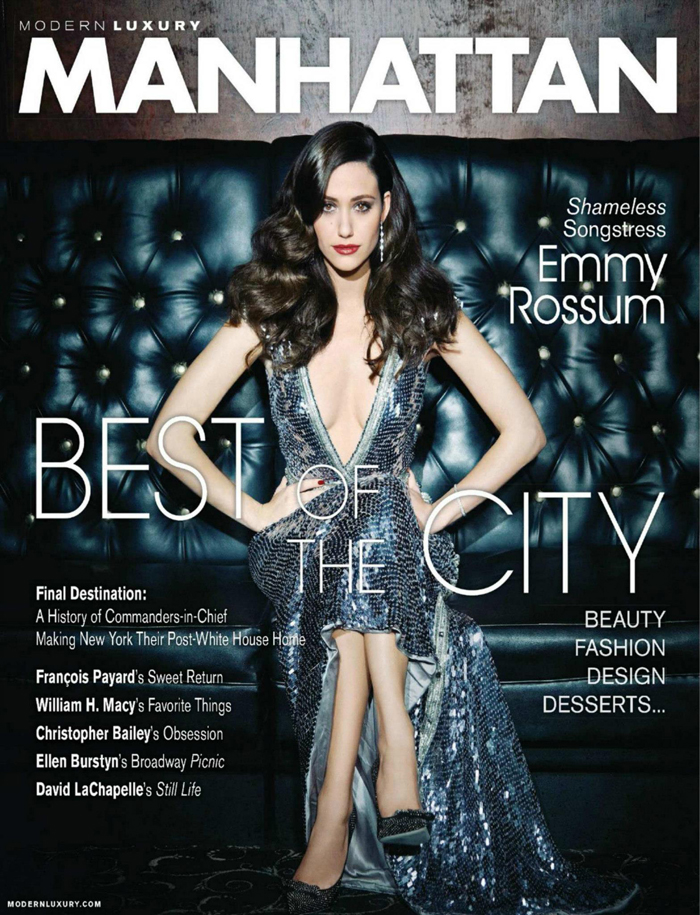 I'm reading Frank McCourt's Angela's Ashes right now, which is kind of pathethic because the book's been out since 1996, and it's taken me this long to get around to reading McCourt's rather hilarious take on a poverty-filled Irish Catholic childhood spent at the mercy of an alcoholic father who often spent his paycheck at the pubs. Anyway, I've never seen Showtime's "Shameless," but the show's description on the network website seems quite familiar (and like an updated, Americanized version) relative to McCourt's book. But I could be wrong.
Emmy Rossum, star of Shameless (along with William H. Macy), covers the latest issue of Manhattan magazine in a series of glittering dresses and backdrops. The last time Kaiser wrote about Emmy, she made the hilarious observation that Emmy stood out quite a bit in a "one of these things is not like the other" sense in regard to the show's trailer. Indeed, Emmy says she had trouble from the very beginning with the show's producers, who refused to grant her an audition because she was too glamorous for the role of the Gallagher family's eldest daughter, Fiona. Here are the relevant excerpts from Emmy's interview: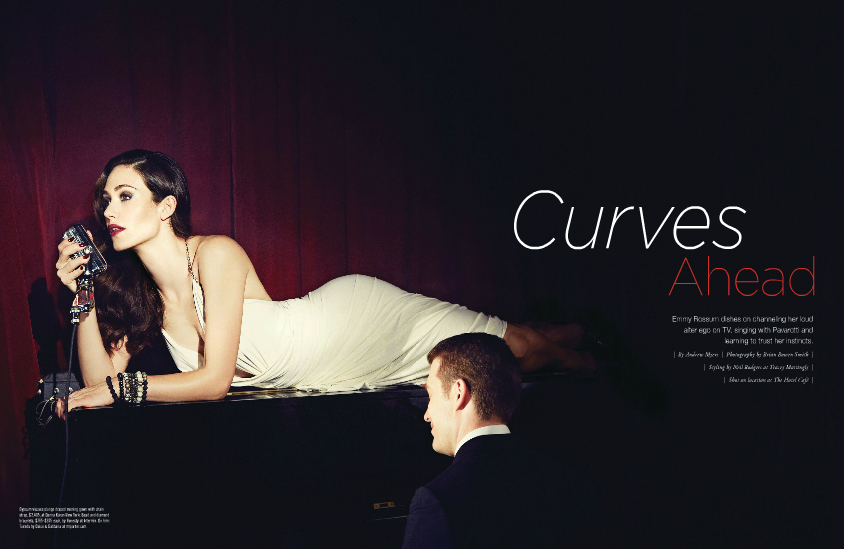 She was so pretty she couldn't get in the door: "They didn't want to see me; they wouldn't even [let me] audition, They thought my image too glamorous, that I couldn't not be pretty." She sent a tape of herself in character to the producers, and they were so impressed that she "flew out the next day" to meet them. Three auditions later, Rossum had the part, opposite William H. Macy — and let loose a string of expletives when she found out, which "only seemed to confirm [their] decision."

She's very different than Fiona: "I don't let anything send me into a tailspin. I never have; it's not in my nature. Fiona is very sexually liberated. She's also a loudmouth, and there's safety in that. But I'm not the sex-on-the-first-date kind of girl."
[From Manhattan magazine]
Certainly, it's easy to take Emmy's words out of context and twist things around to make it seem like she's complaining about being pretty and polished in real life, but obviously (at least from the stills I've seen), she has to undergo a pretty regimented makeunder while shooting the series. So what she says makes sense here.
Now how about this photoshoot? Emmy is certainly working the glamour in these slinky dresses, and the wind machine isn't exactly working overtime. This luxury magazine shoot seems like a clear case of counterprogramming towards Shameless, but Emmy looks like she's having a lot of fun with it.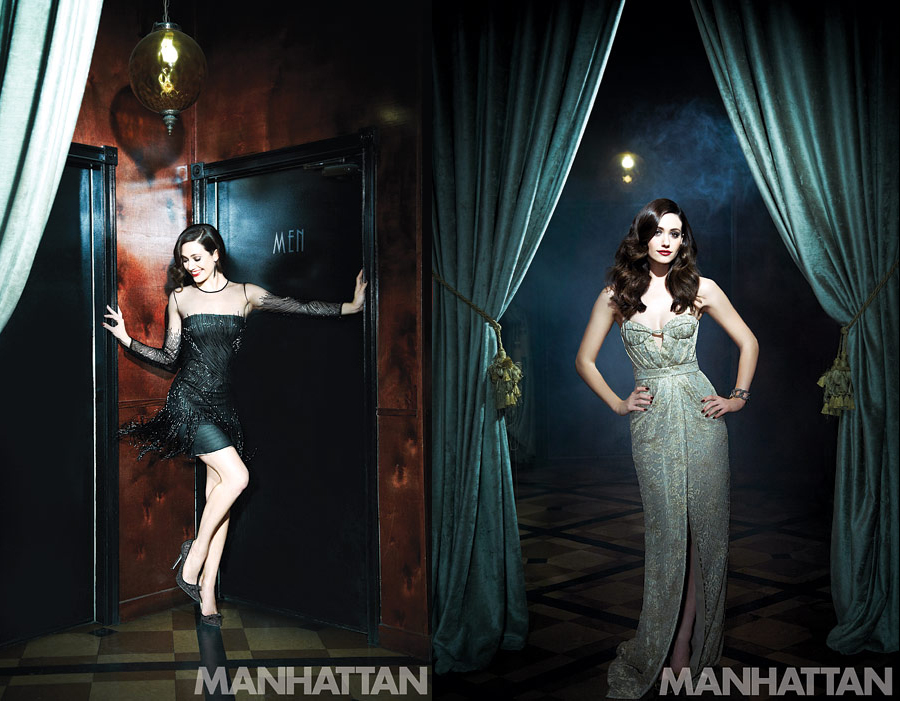 Photos courtesy of Manhattan magazine