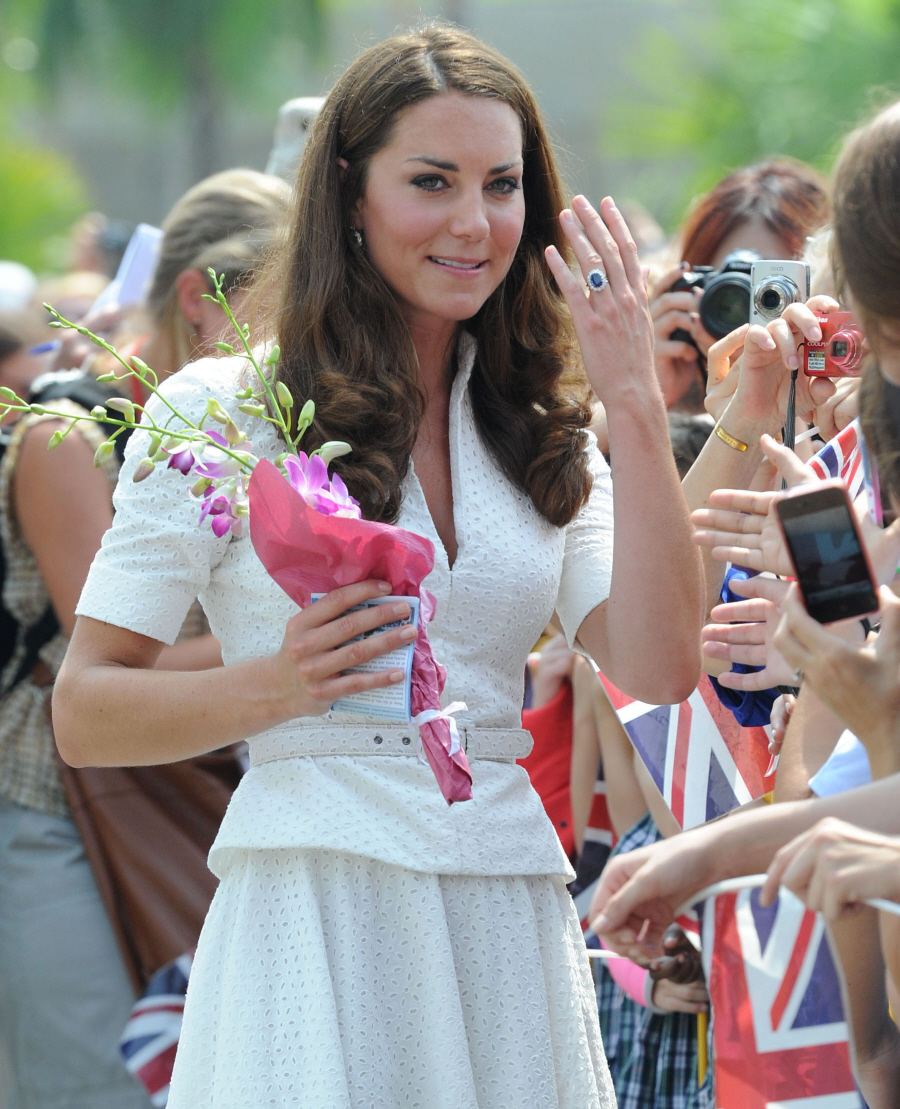 If she's not careful, Duchess Kate will just work her little fingers to the bone! Haha. No, just kidding. Kate did something nice for one of her (few) charities, and Kate's press office dutifully pushed a press release about it. What was the "nice" thing? Kate "managed to donate a baby hamper" for a charity auction for EACH (East Anglia's Children's Hospices). It's nice. It's not, like, the most groundbreaking and amazing charitable gift anyone has ever offered, but that's fine. My problem is not that Kate donated something nice for a charity. My problem is with how the press and the band of royal sycophants treats her nice deed.
Kate Middleton hasn't had an easy pregnancy, but she knows other parents have it far worse. And as a mother-to-be herself, she wants to help.

After announcing on Dec. 3 that she and husband Prince William, both 30, were expecting their first child, the Duchess quietly reached out to East Anglia's Children's Hospices (EACH), a charity that offers assistance for the loved ones of young people with serious, life-threatening diseases. (Her Royal Highness became a patron of the organization in January 2011.)

Despite being hospitalized at the time with hyperemesis gravidarum — a rare condition that can cause severe morning sickness, weight loss, dehydration, and fainting — Middleton managed to donate a baby hamper for EACH's annual charity auction. According to the foundation's website, EACH needs to raise more than 5.75 million pounds in public donations to deliver its services.

"EACH is invaluable to hundreds of families. In the past year there has been an unprecedented amount of care and support delivered to children and young people with life-threatening illnesses, and their families," the mom-to-be says in a statement on the auction's page online.

"I have been fortunate enough to meet some of those who have been supported by EACH, and seen firsthand the positive impact this organization has on their lives," she continues. "For both families accessing care, and those who have been bereaved, EACH is a lifeline at an unimaginably difficult time."

The pregnant Duchess has her own lifelines in her husband and in the couple's families, who supported her through her recent illness and hospitalization.

Since returning home in early December, the first-time mom-to-be has been taking it relatively easy. On Christmas day, she and William skipped Queen Elizabeth's annual gathering at Sandringham in favor of a more low-key celebration with Middleton's parents and siblings in Bucklebury. They later joined the royal family for the traditional Boxing Day festivities on Dec. 26.
I'm sure there will be a lot of bids and the hamper will probably bring in a lot of money, and more people will become aware of the charity auction, which is a great thing. This made me wonder though… I wonder how much baby stuff is being sent to Will & Kate these days? Kate has always made it a priority that she doesn't accept freebies or discounts, but I do wonder if they aren't making an exception for all of the free baby stuff they're getting from companies who want the newborn prince or princess to be seen wearing their products. It would be interesting if Kate and Will decide to donate all of that stuff too.
Two more stories for you… one, The Mail says that the Queen is making it clear that Will and Kate will have their own little ("little") cottage on her Sandringham estate – you can see photos of "the cottage" here. It looks very much like an eight-bedroom mansion to me, but sure, a "cottage". The cottage is called Anmer Hall, and it's part of the Queen's extensive Sandringham estate, which means that Will and Kate will have absolutely no excuse to NOT come to Sandringham for future Christmases. So this will probably be one of Kate and Will's many "country estates" outside of London. Word is that the Queen and/or Charles will be getting them a Scottish estate too.
And the other story – Kate's parents, Carole and Michael Middleton, are being criticized yet again for seeming to "profit" from their royal connection. The Middleton company, Party Pieces, is currently selling "Little Princess" and "Little Prince" birthday party supplies and kits. Eh. It doesn't offend me because… Party Pieces has always sold tacky knickknacks which often have some kind of royal flair. The Middletons profit from their daughter's marriage in many, many ways, and in this particular case, I think people are making a mountain out of a molehill.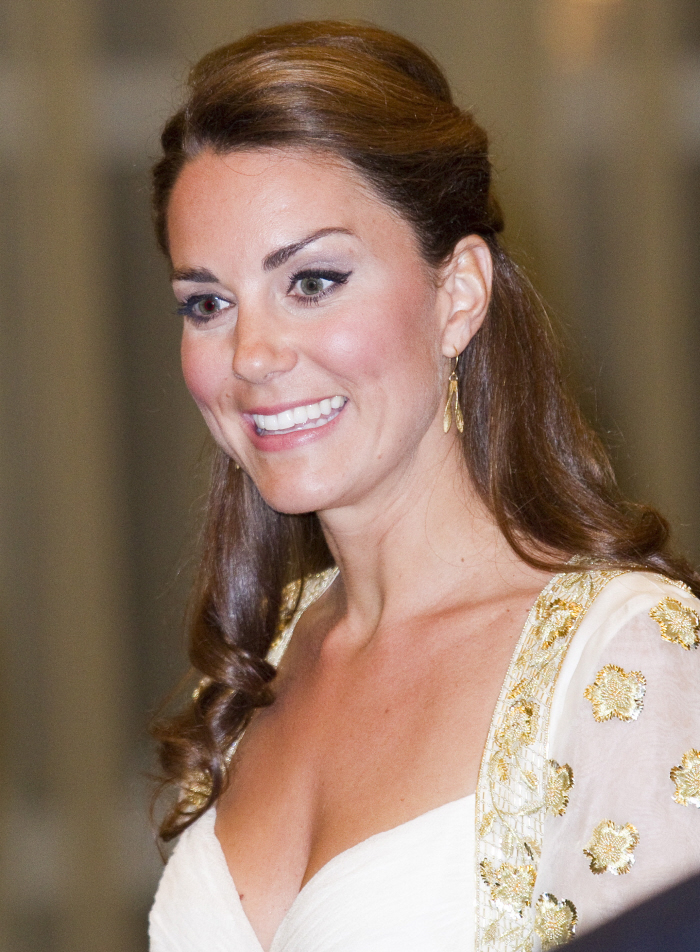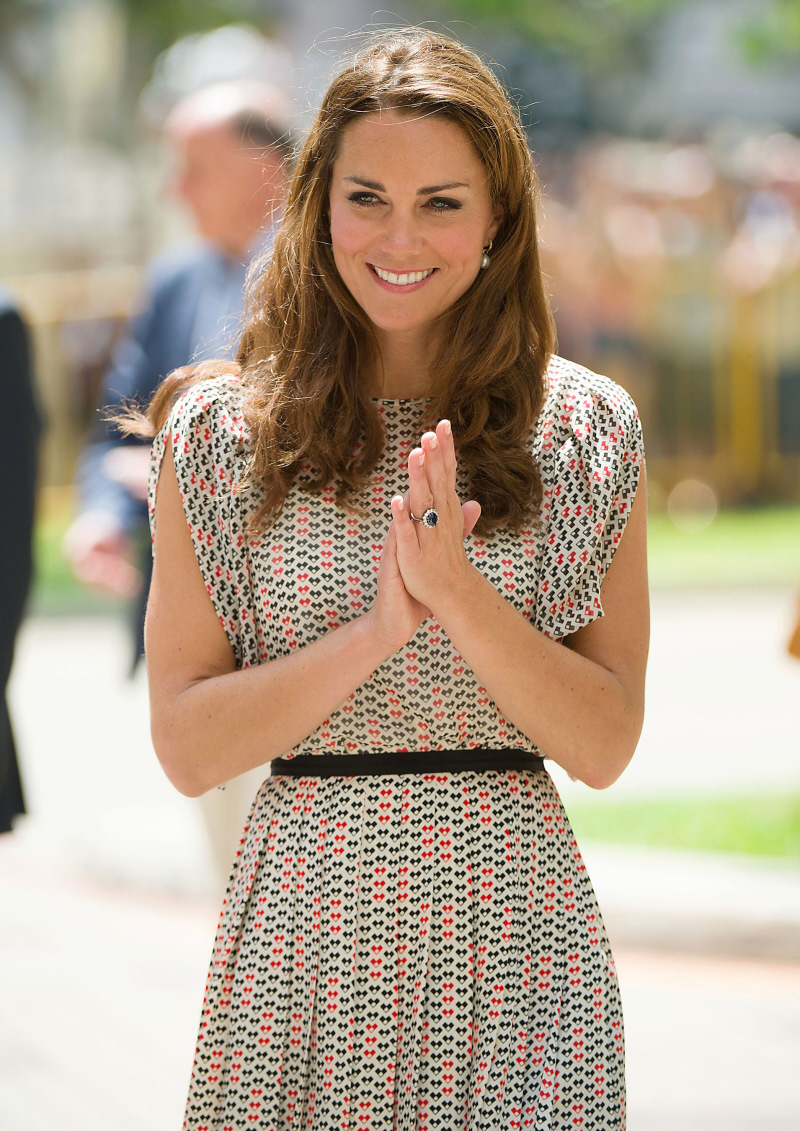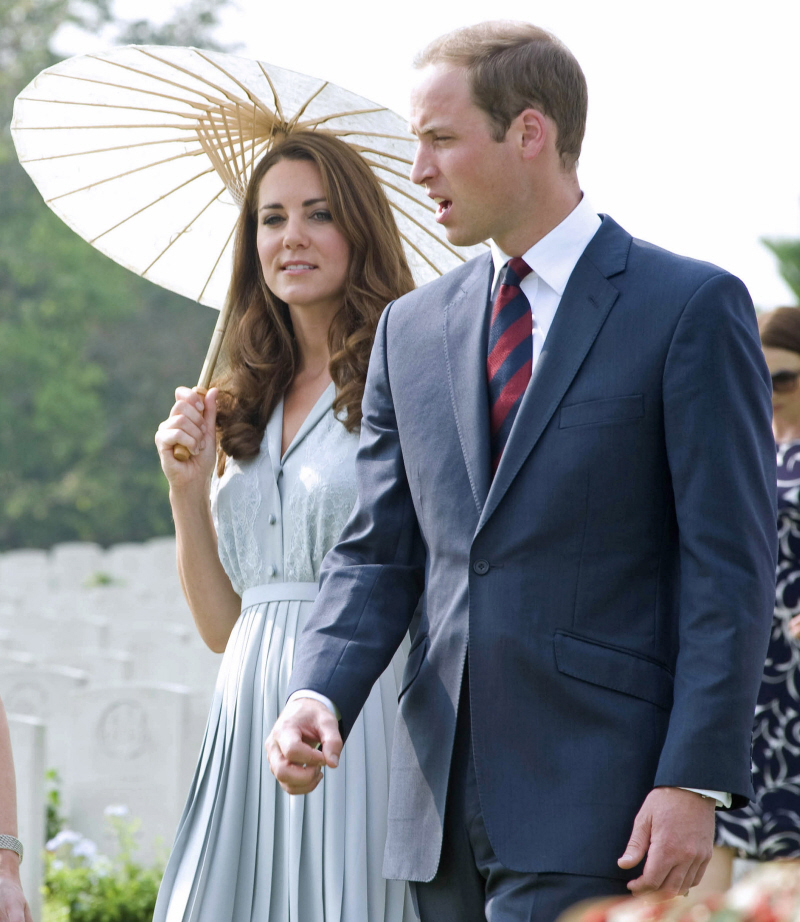 Photos courtesy of WENN.