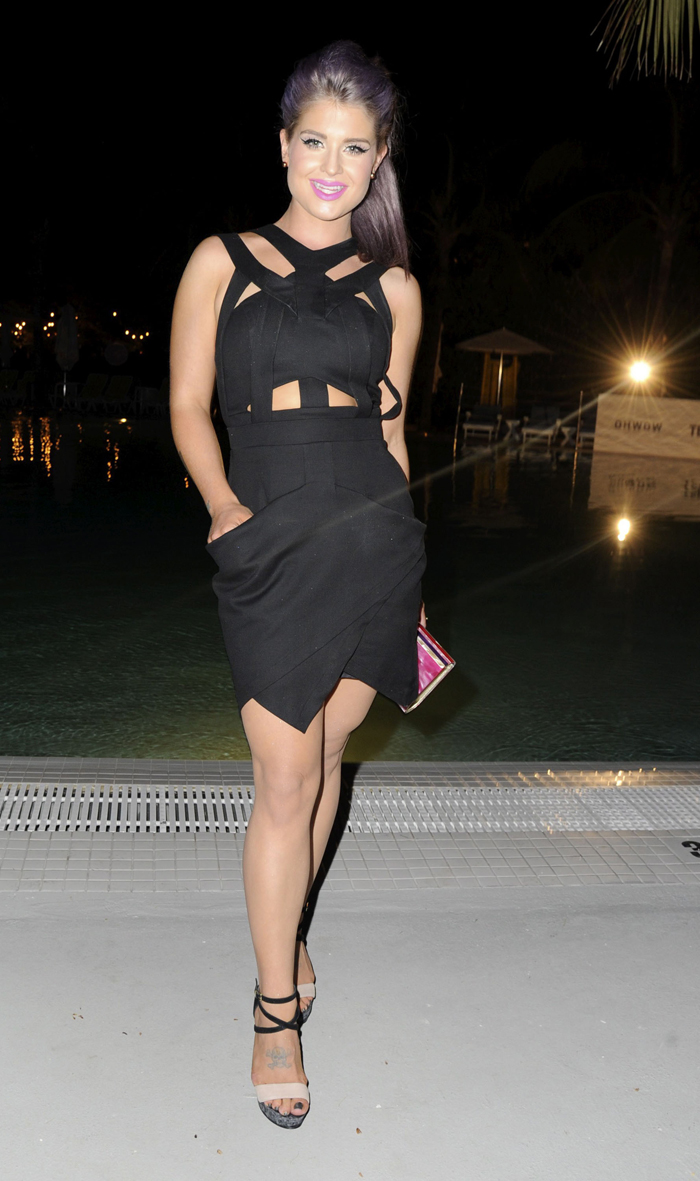 Kelly Osbourne is kind of a conundrum to me. On one hand, she's the perfect example of nepotism in Hollywood, and I don't quite understand why she's part of the "Fashion Police" program because her own taste in clothing can be atrocious at times. Also, I still don't get the lavender hair thing even if Kelly would probably respond that I have housewife hair. At the moment, I actually have a really bad Drew Barrymore ombre situation going on, but all that should change by this weekend if I can convince my ass to do something about it.
Conversely, I kind of dig that Kelly has forged her own separate identity outside of her famous dad, and admire that she's lost so much weight in recent years and gotten really healthy. Still, Kelly insists that people still call her fat all the time, and the very worst offenders (on Twitter, I suspect) are Lady Gaga fans. It's really no coincidence that Gaga labels her followers as "little monsters" because that's exactly how they act. Interestingly enough, Gaga is supposed to be so anti-bully, but (as Kaiser has pointed out), she has no problem letting her fans attack Adele for her weight (Gaga even does this herself to a lesser degree). So I have no problem believing that Gaga's fans are doing the same thing to Kelly: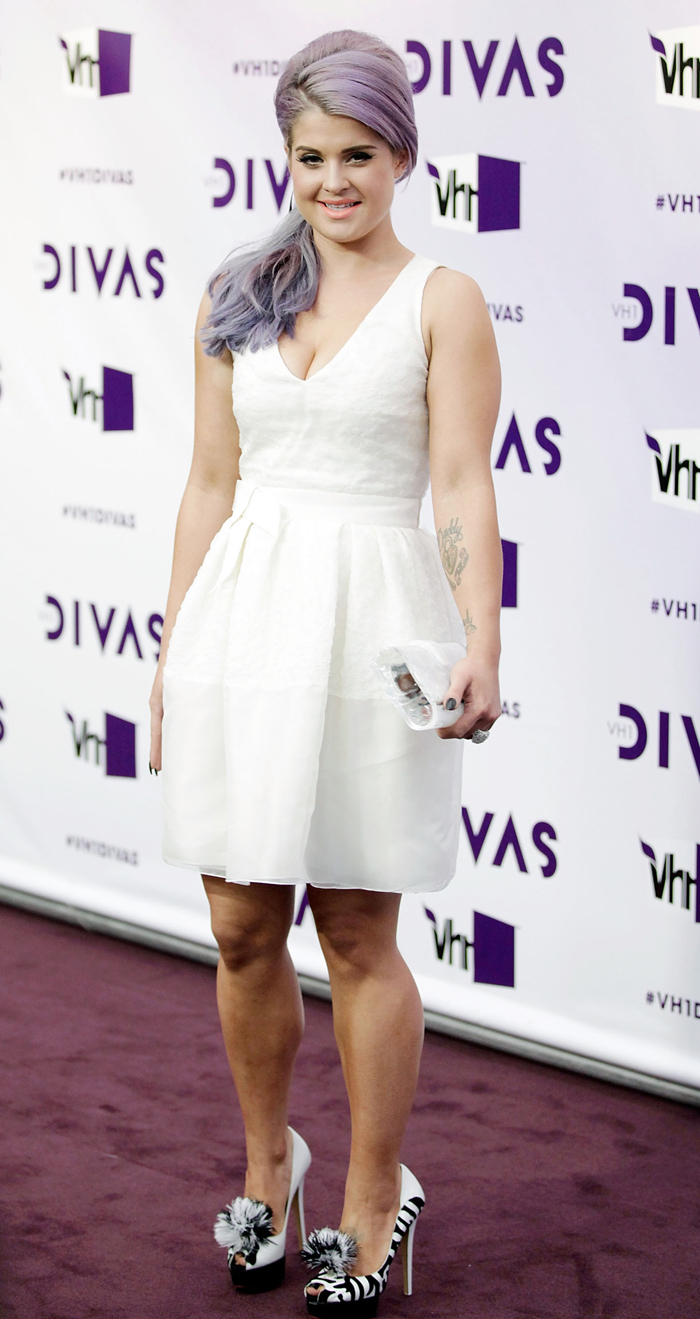 Kelly Osbourne has been open about her struggles with her weight in the past, but even though she's in a good place now — both physically and mentally — some naysayers are still itching to bring her down.

"I'm the thinnest I've ever been and the healthiest I've ever been. The totally insane thing is that I'm a UK size four to six and people still say I'm fat," she said in a recent interview with the UK's Fabulous magazine. "I get called fat all the time. A big fat wh-re."

"Lady Gaga's fans are the worst," she continued. "They've said I should kill myself, that they hope I get raped. I mean, it's crazy but I've had this all my life and I just try and ignore it."

Gaga's fans were particularly incensed when the outspoken red carpet host mused that the pop singer, 26, might be pregnant after her noticeable weight gain at the 2012 Grammys.

"I have no filter," Osbourne said. "I say what I think and that's it. I actually think she's a good singer but she has the worst fans in the world and you have a responsibility to stop that. I think you do anyway."

Osbourne, 28, famously lost 65 pounds during her spin on the dance floor as a competitor on Dancing With the Stars in 2009. She's kept up a healthy lifestyle ever since with a combination of workouts and a more regulated diet.

"I lost weight with the dancing and by actually eating properly," she told the magazine. "I haven't put it back on. I still exercise every day, even just for 15 minutes, but I'm careful with what I eat, I read the labels."

And the former reality show star has a little help from her chef boyfriend, Matthew Mosshart, as well. The vegan chef helps to keep Osbourne's insecurities in check, she said.

"He's amazing. I couldn't believe that he truly liked me because I never think people ever could, but I'm so happy," she shared with the magazine. "I don't think I've ever really known what love is like before."
[From Us Weekly]
Kelly seems to project a healthy attitude towards the harassment from Gaga's monsters, but it still has to bug a lot to witness such nasty remarks. Why do women (and even some men) insist upon tearing each other down over weight issues? It's so awful, counterproductive, and just downright mean. Kelly looks great.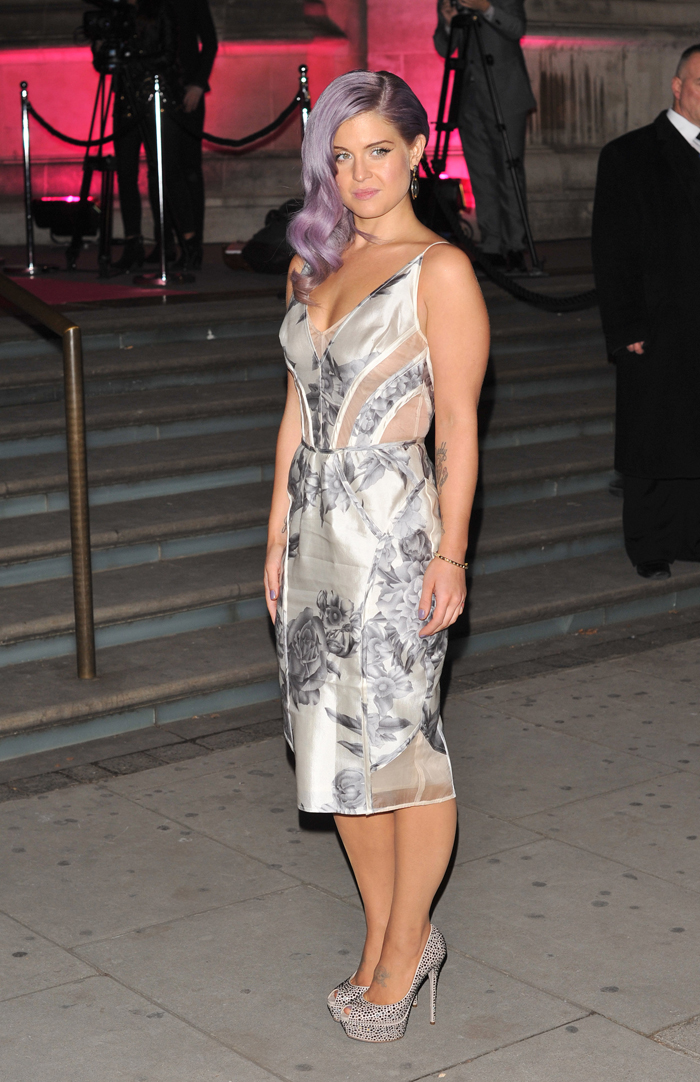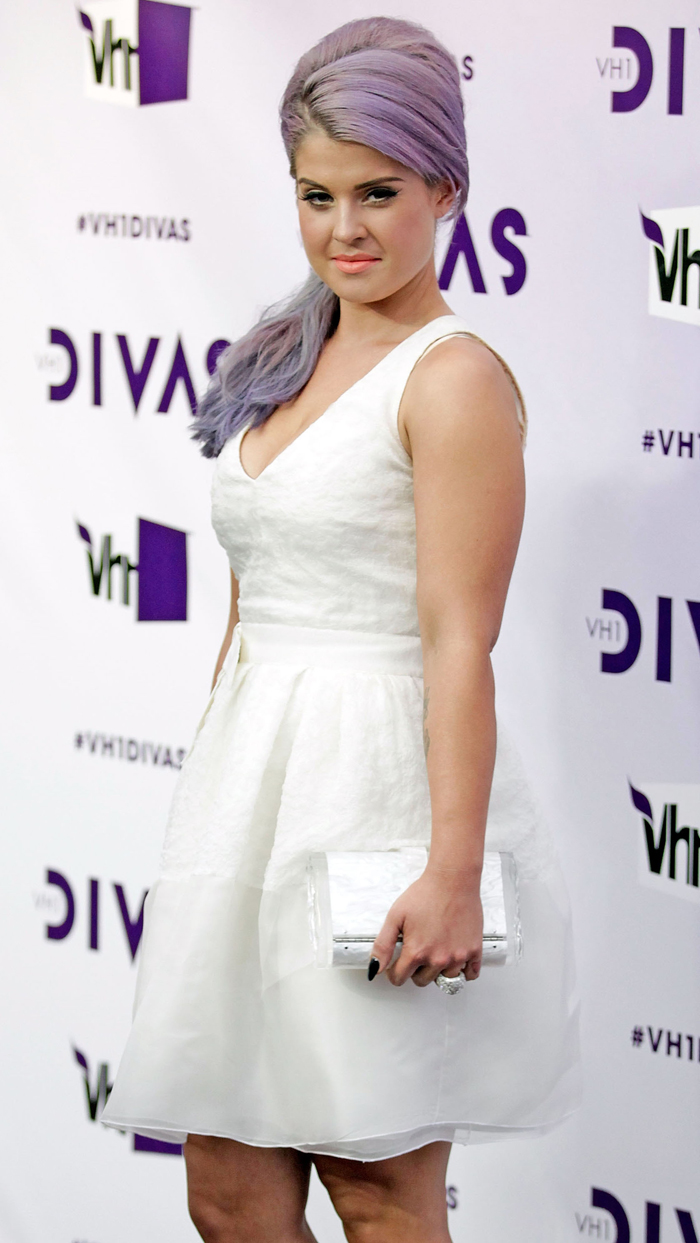 Photos courtesy of WENN