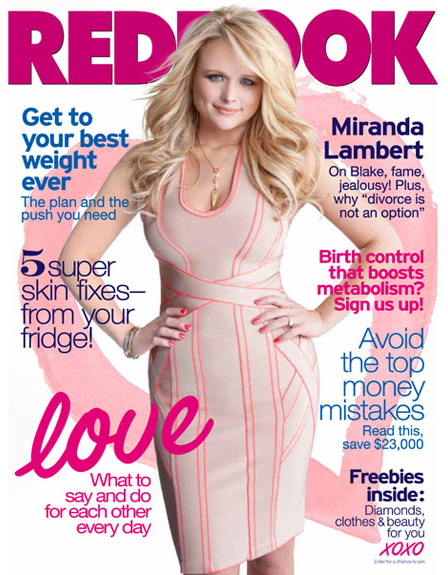 At last year's Grammys, Chris Brown not only won an actual award, but he performed on the awards show to widespread applause and acclaim. Most of the musical professionals didn't seem to have a problem with him or maybe they had just decided to "forgive" him for beating the hell out of Rihanna three years earlier. Team Breezy (the crazy, deluded girls who think Chris is God-like) began tweeting crazy stuff about his performance, like he was "so good" that they would let him beat them. Chris Brown defended himself against the minor Grammys backlash in typical Chris Brown style – with an ALL CAPS Twitter rant laced with obscenities.
Miranda Lambert was one of the few musical professionals in the audience that night who said anything negative about Brown publicly. She tweeted that night: "He beat on a girl… not cool that we act like that didn't happen." Miranda talked about Chris as an "abuser" in her concerts too, and not surprisingly, she faced a lot of backlash from those Team Breezy idiots. So when she asked about it during her Redbook interview (she covers the February issue), Miranda handled the situation thoughtfully.
Miranda on the Chris Brown tweet: "I didn't feel right about not saying something. The loudmouth that I am, I say what I think. I wanted everyone to know that I don't agree with the message it's sending to young women. It's not okay. At all. To be celebrated after doing something like that. I don't think it's right, I never will, and I will stand by what I said till the day that I die."

Her insecurities: "I'm insecure about tons of things! I cry onstage once a week, singing The House That Built Me, and I always tell the crowd, "Don't tell anyone I was cryin'!" Or Over You, when Blake and I had all that loss in our lives. It was really hard to get up there after we had been to three funerals. [Blake's] dad died, my childhood best friend passed away, and then my childhood dog, all in two weeks. I went back onstage, and I wasn't ready, but the crowd just embraced me. I was like, "Okay, I'm really real. Like, all of this tough-girl image? My walls are down and all these people can see it." But it was a good moment for me. I just laid it out there, like, "I'm normal, I'm a girl, I have PMS, and I get emotional, and I'm sad sometimes, and that's it." I feel like I got over the hump of trying to be like, "I have a chip on my shoulder, I'm strong all the time," you know? Because no one is."

Being apart from Blake sometimes: 'I love it. This time I hadn't seen him in 11 days, and he was just so happy when I got here, it was like [she makes an angels-singing voice] "Ahh, you're here." When I go to The Voice set and everyone says, "Blake's been talking about you so much," it just makes me feel special, you know?'

She's the "mean one" in their relationship: 'I'm more protective. He's the sweetest guy. Like, he will talk to anyone, sign anything, take a picture with everyone. And if I don't stop it at some point, it ruins our whole night. I have to be the bad guy. The people are like, "Oh, God, don't mess with her, she'll murder people."'
The only problem I have with what Miranda said is that I wish she wouldn't couch her completely reasonable objection to Chris Brown with a self-deprecating remark – "The loudmouth that I am, I say what I think." You don't have to do that, Miranda. You don't have to insult yourself before you speak your mind! It's not a "loudmouth" move to feel like the celebration of Chris Brown by the music industry is gross and tragic and insulting to women.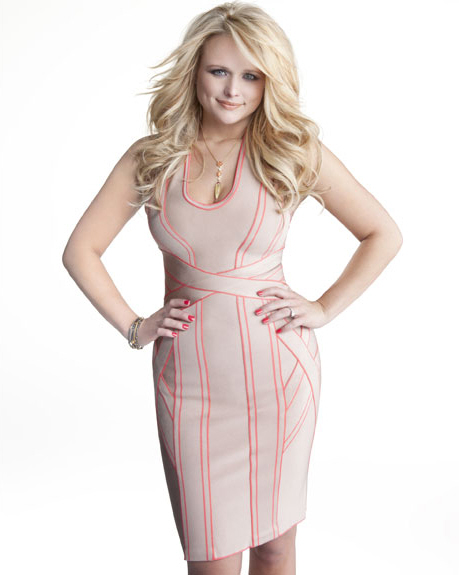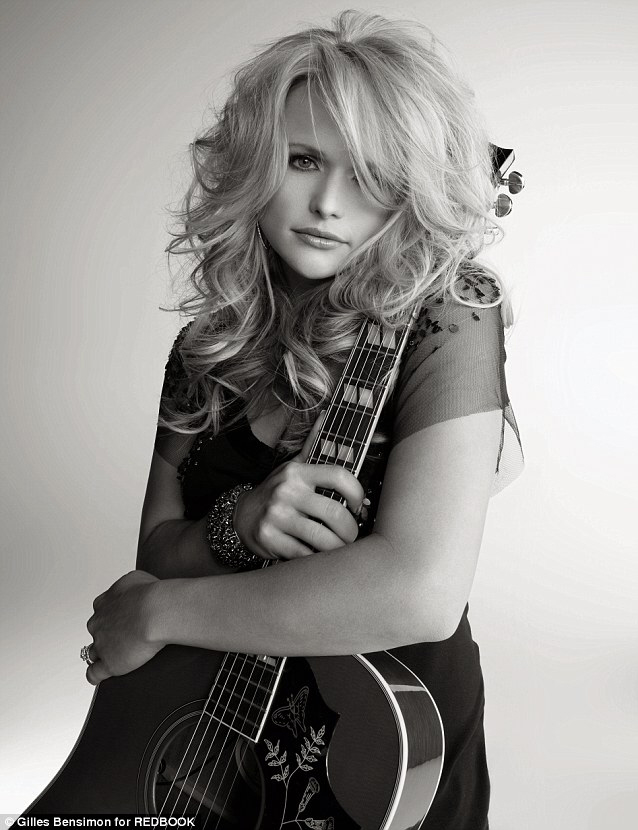 Photos courtesy of Redbook.