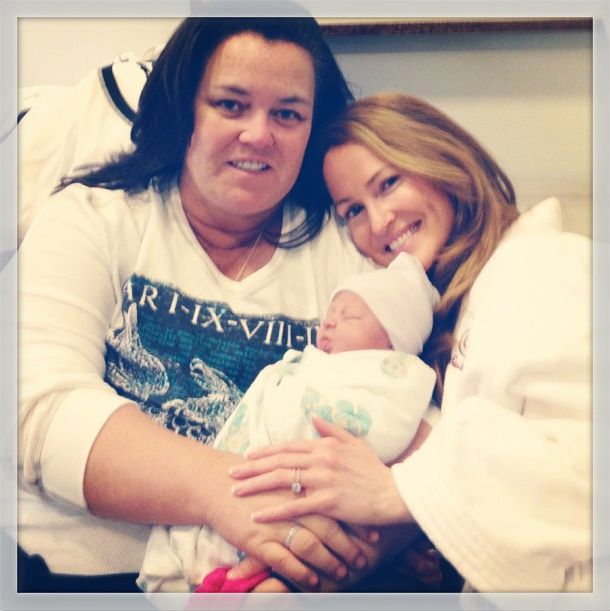 Rosie O'Donnell announced on her Twitter account Wednesday that she and her wife, Michelle Rounds, have just welcomed their very first child together, a baby girl named Dakota. Rosie and Michelle were married in a private ceremony last June, just prior to Michelle's surgery for desmoid tumors. This baby isn't entirely unexpected, Rosie announced in an appearance on the Dr. Oz show last January that she and Michelle had been trying to get pregnant together (presumably, with the help of a sperm donor). Here are some details:
Rosie O'Donnell announced on Twitter a short time ago that she and wife Michelle Rounds have a new baby girl.

With a photo of Rosie and Michelle holding the precious bundle, Rosie wrote: "we r thrilled to announce the arrival of r daughter Dakota – #withloveandthanks – AMEN."

Rosie's rep tells us the baby was born Jan. 5 and weighed in at 5 pounds, 5 ounces: "Moms and baby are happy and healthy."

In January 2012, Ro, 50, told Dr. Oz on his daytime talk show that Rounds, 41, was "trying to get pregnant."

After that interview, however, Rounds was diagnosed with desmoids tumors, a rare condition that requires multiple surgeries. And in August, Rosie had a heart attack.

The two, who got engaged in December 2011, were married in June 2012.

Rosie already is mom to four older kids: Parker, 17, Chelsea, 15, Blake, 13, and Vivienne, 10. She split from Kelli Carpenter in 2007 after nearly a decade together. Dakota is the first child for Rounds.
[From USA Today]
Wow, these two certainly have their hands full! I cannot even imagine carrying a child after surgery for desmoid tumors, so I guess Michelle is probably still pretty wiped out. Hopefully, Rosie will rise to the challenge although it worries me that she had a heart attack last year and then waited until the next day to consult a doctor. Now that Rosie is a mother to five (instead of four) children, maybe she'll realize that health needs to come before all other concerns.
Congratulations to Rosie and Michelle!
UPDATE: People reports that Rosie and Michelle adopted little Dakota. This makes more sense since Michelle's body has been through so much already during this past year.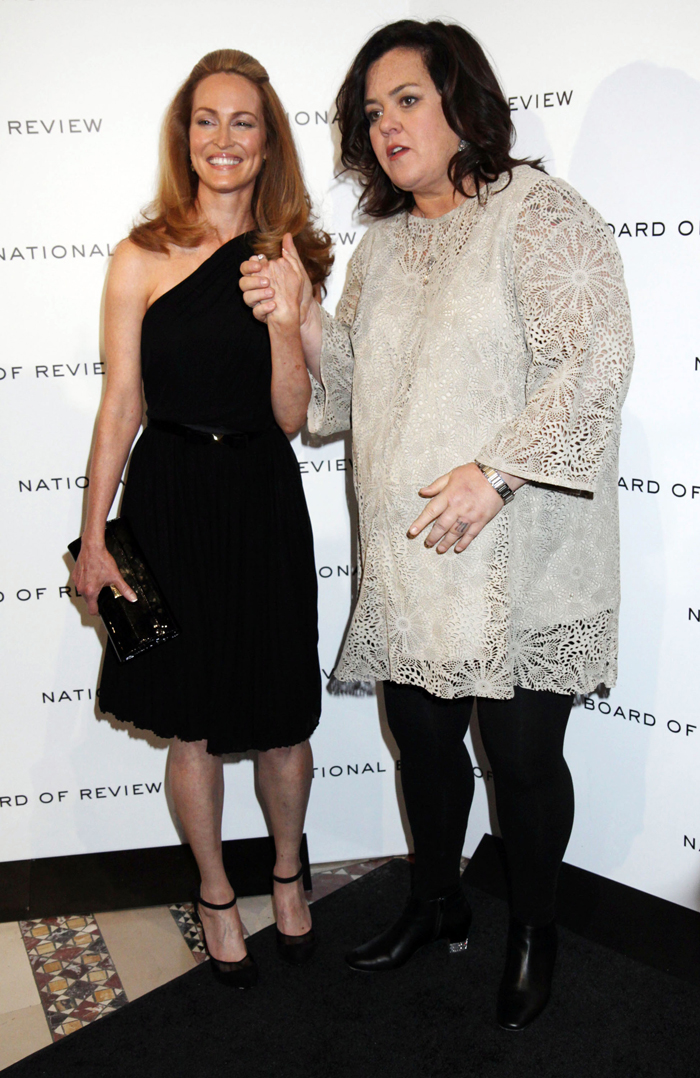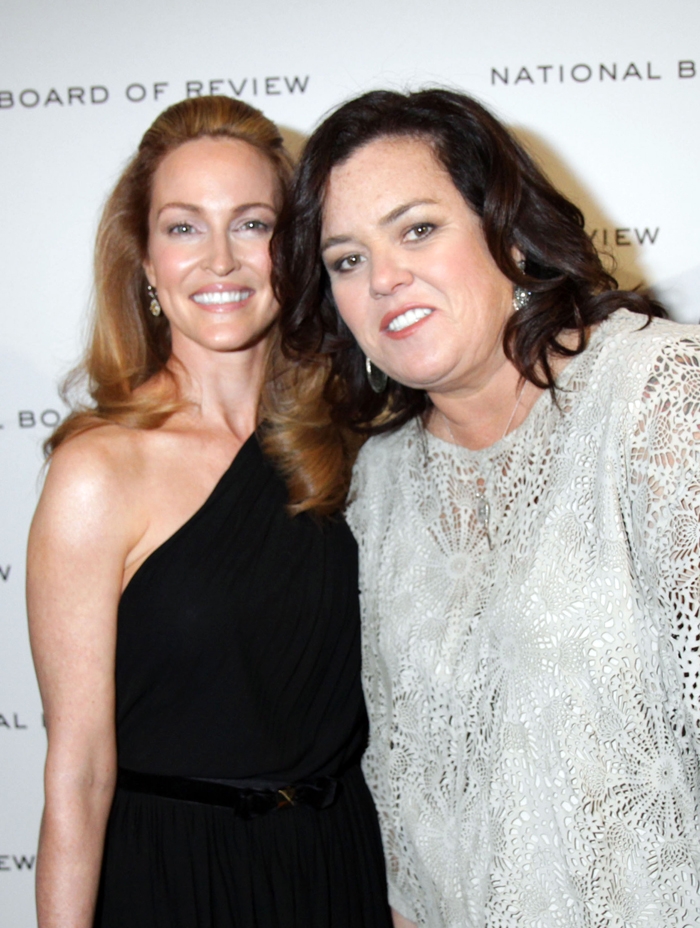 Photos courtesy Fame/Flynet and Instagram