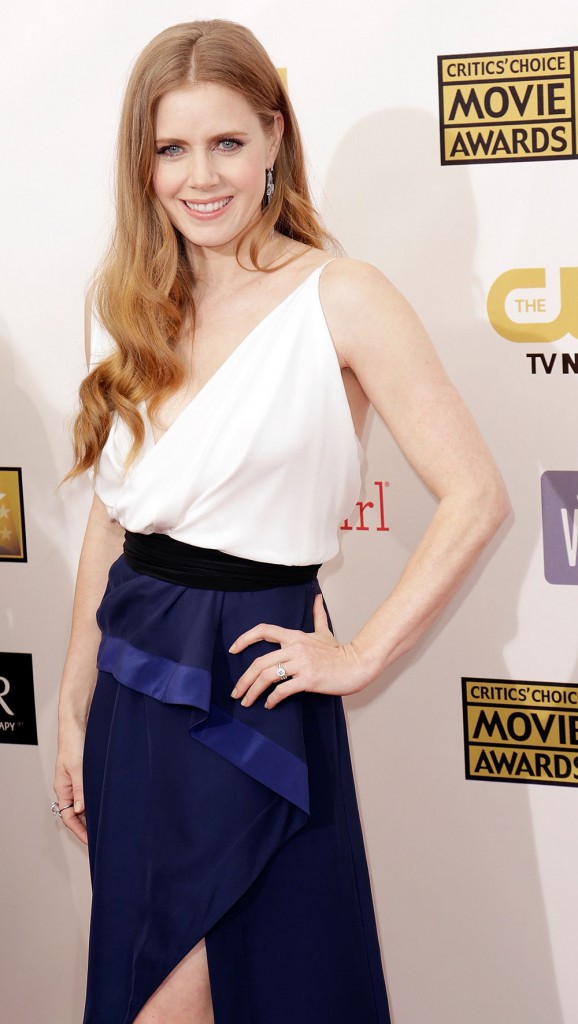 This is a fashion post for last night's Critics' Choice Awards. We'll be bringing you more fashion throughout the morning along with news of the winners. (Here's a link to a list of all the winners.) Here we have the lovely Amy Adams, who was nominated for Best Supporting Actress, which went to Anne Hathaway. Boo. Those two will also go head to head at The Academy Awards, and while I don't think Amy will take home the Oscar, I don't want it to go to Hathaway. Maybe Sally Field will be triumphant in that category. Field already has two Oscars for Best Actress, and I'd love to see her get a Best Supporting.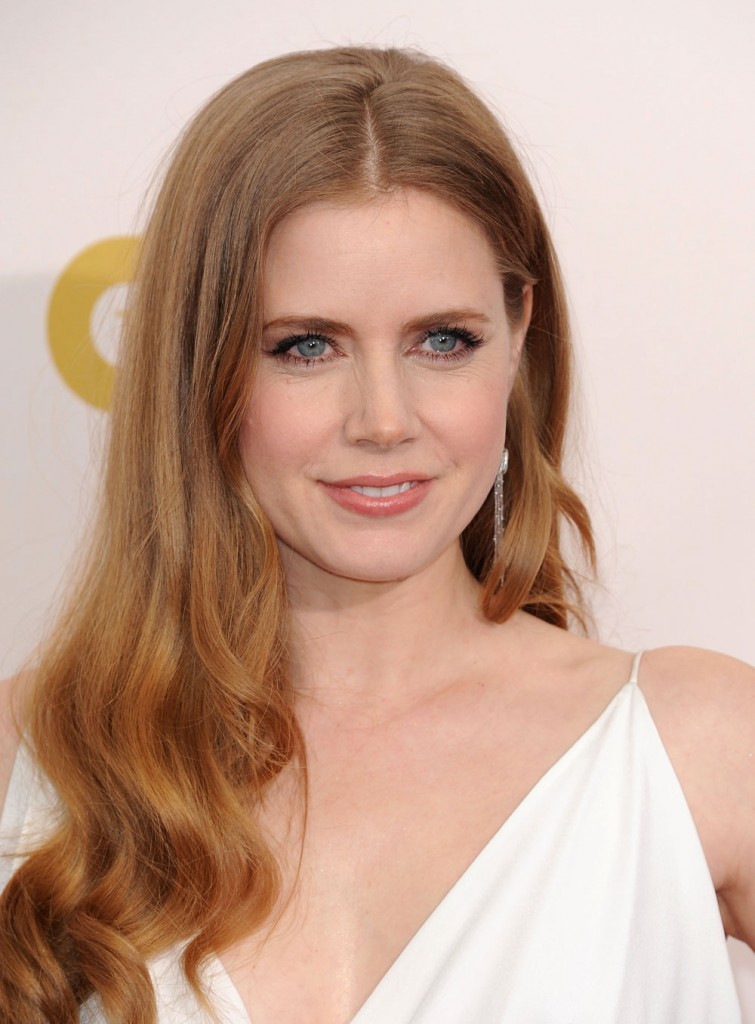 In terms of Amy Adam's dress, she's a knockout. She's wearing a designer I haven't heard of (not that I'm a fashion person anyway), Vionnet. Some of you may think this is a snooze but I absolutely love it. It's a very classic-looking gown with some careful risks, like the deep draped neckline and barely asymmetric peplum. Amy's understated hair and makeup are perfection. She almost always impresses me on the red carpet.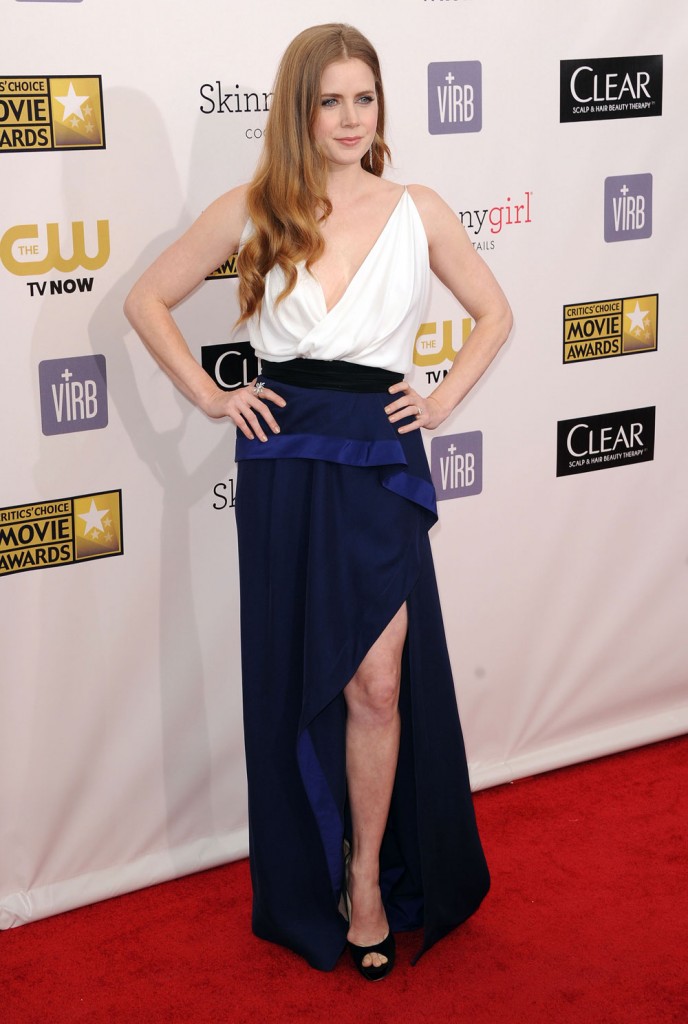 Octavia Spencer was a presenter, but the Oscar-winner wasn't nominated for anything this year. Her dress is of course Tadashi Shoji, her go-to designer last awards season. This is a look we've seen on her before and while it's very pretty I'd like to see her mix it up. (I wrote all that before I saw that Red Carpet Fashion Awards said the same thing!) I was a little distracted by Octavia's bangs last night, they cover a lot of her face. I'd like to see that trend die. Her makeup and hair are otherwise lovely and striking though. I'm wondering why we haven't seen more of Octavia. She did a couple of movies last year that we barely heard about and has a handful in the can, so maybe 2013 will be her year.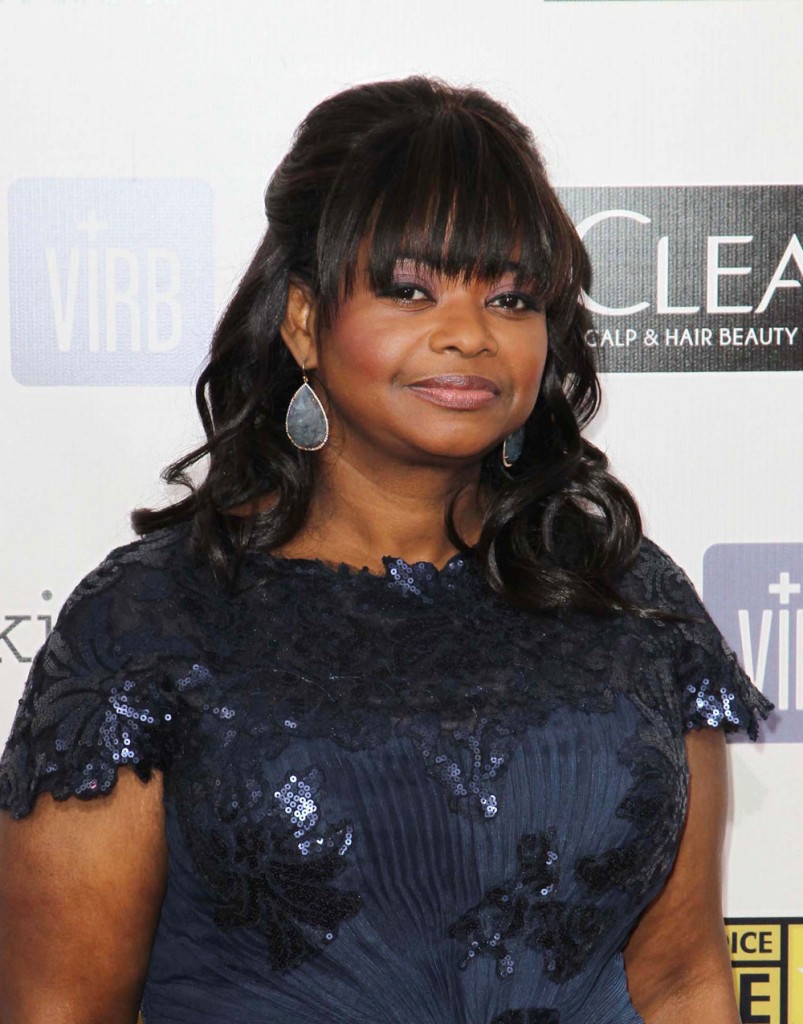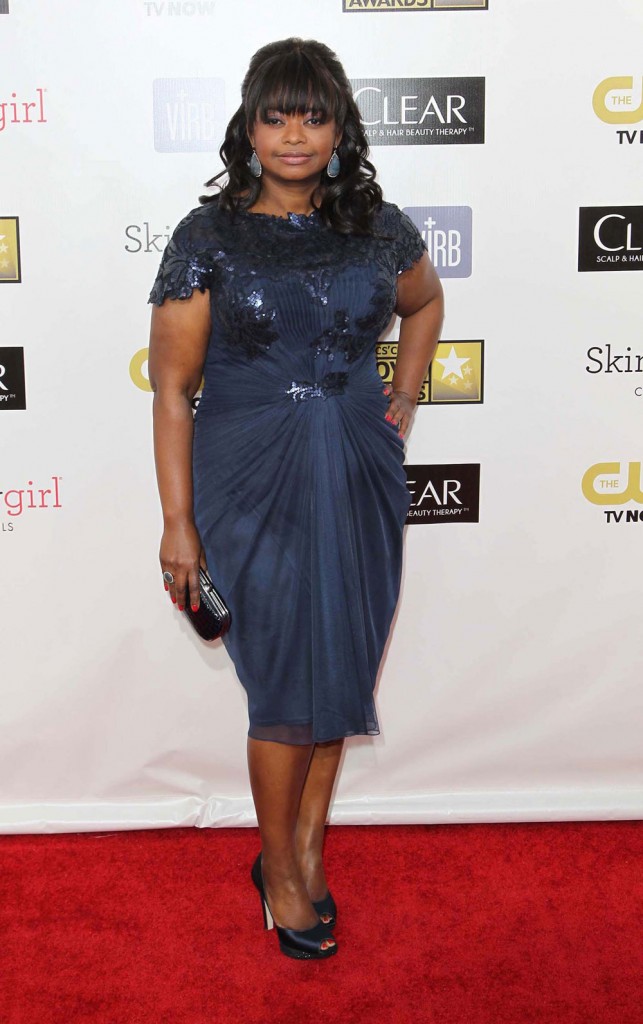 Melissa Leo is also no longer on the high she was at awards season the past two years, but she's working incredibly steadily, judging from her imdb. Here she gets it very wrong in a weird sparkly ill-fitting copper and black dress. She's paired it with black tights, which is the glaring error here, and witchy shoes. I'll say something nice – I like her hair and makeup.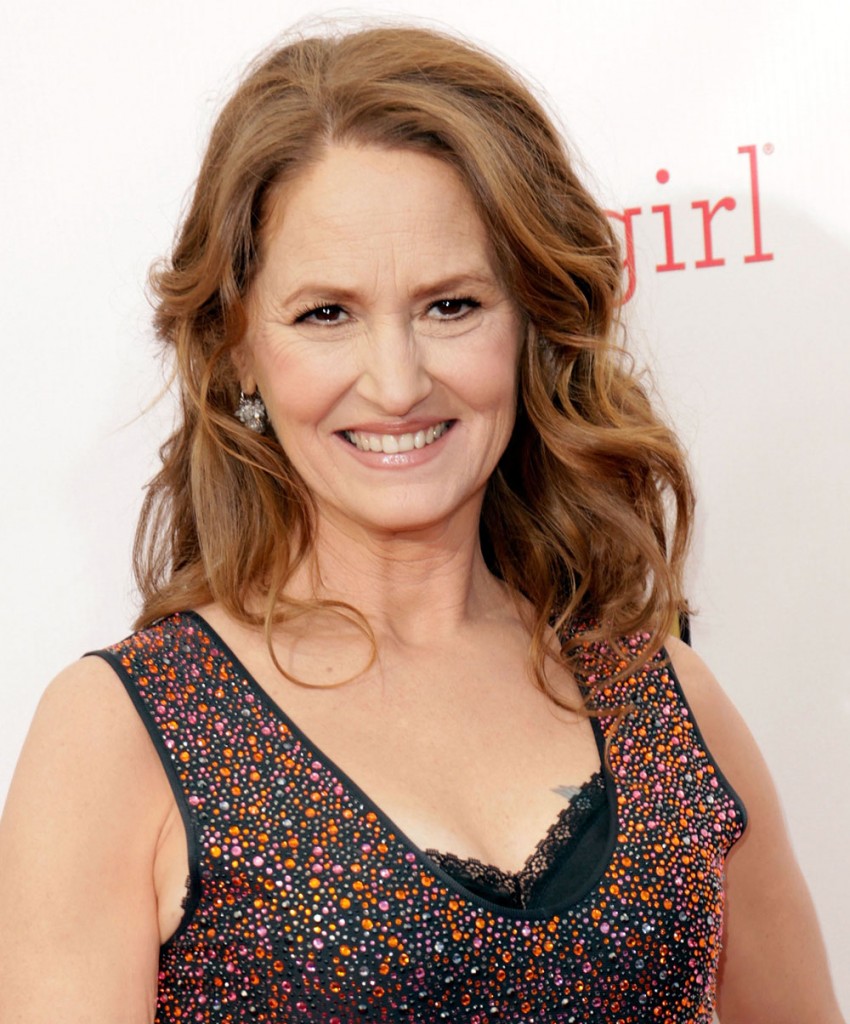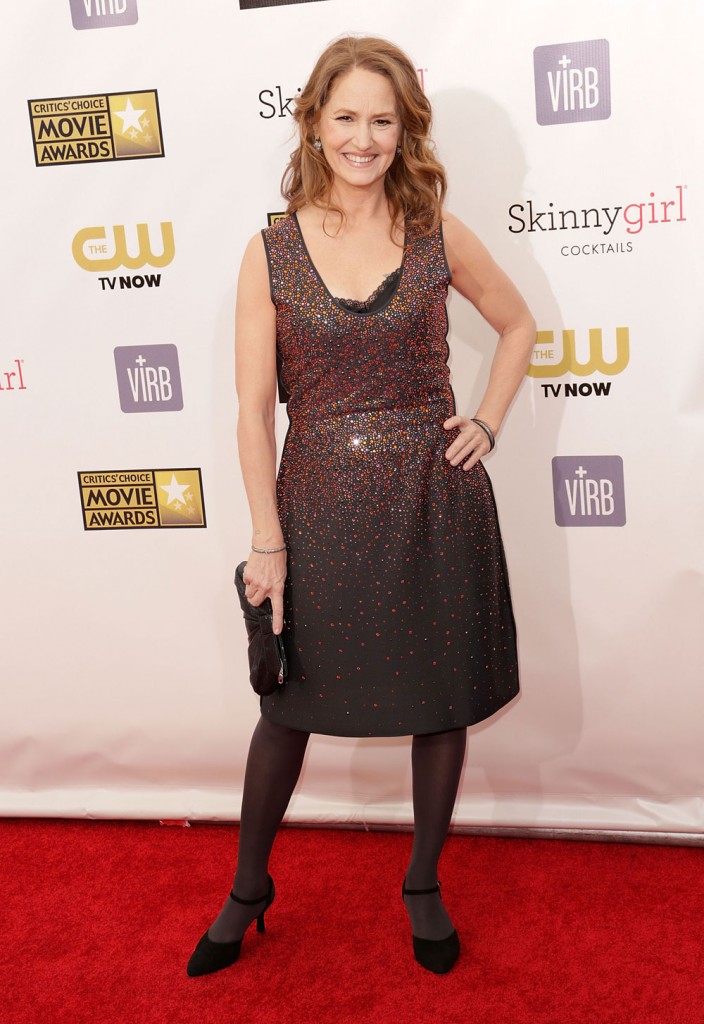 And I'm just adding Jaime King in here for the hell of it. She's a definite contrast to the talented ladies above. She's on "Hart of Dixie," a guilty pleasure of mine, and her acting is atrocious. She's very pretty and willing to take fashion risks, though, and she gets a lot of red carpet invites. Jamie is in Jason Wu and this dress is amazing. I normally don't like sheer skirts, but this one is modest enough and I love the small square print overlay and that fab belt. This is a very sexy look.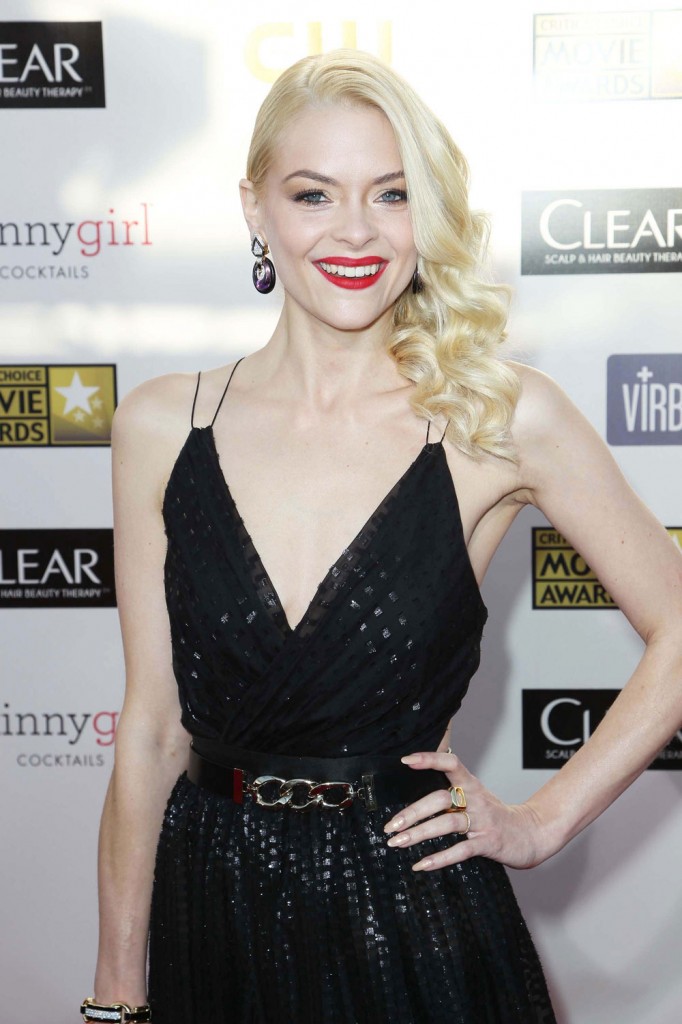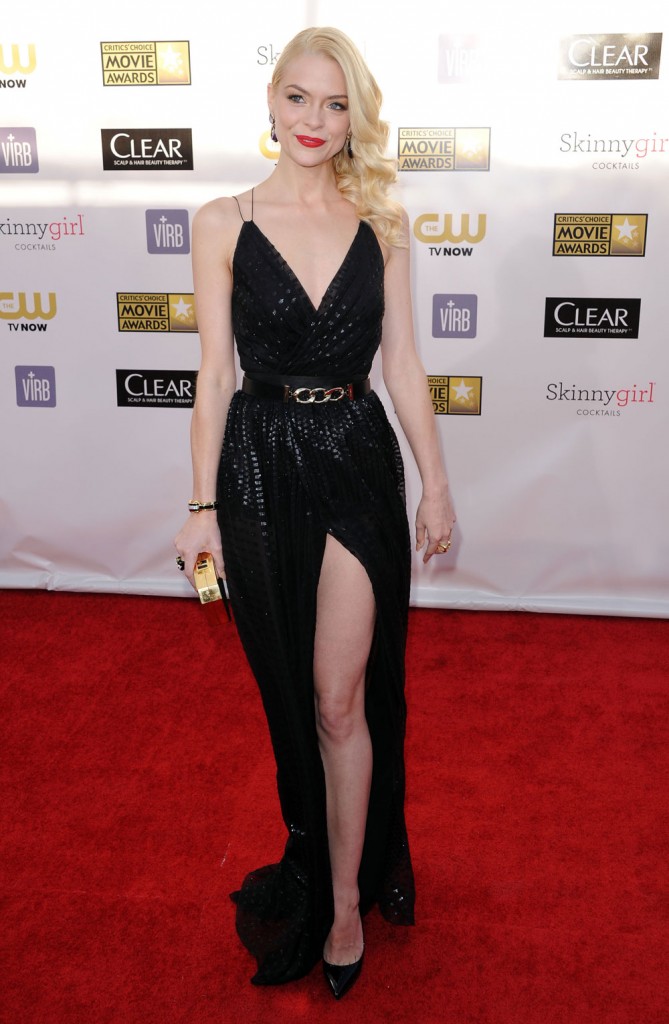 photo credit: WENN.com and FameFlynet