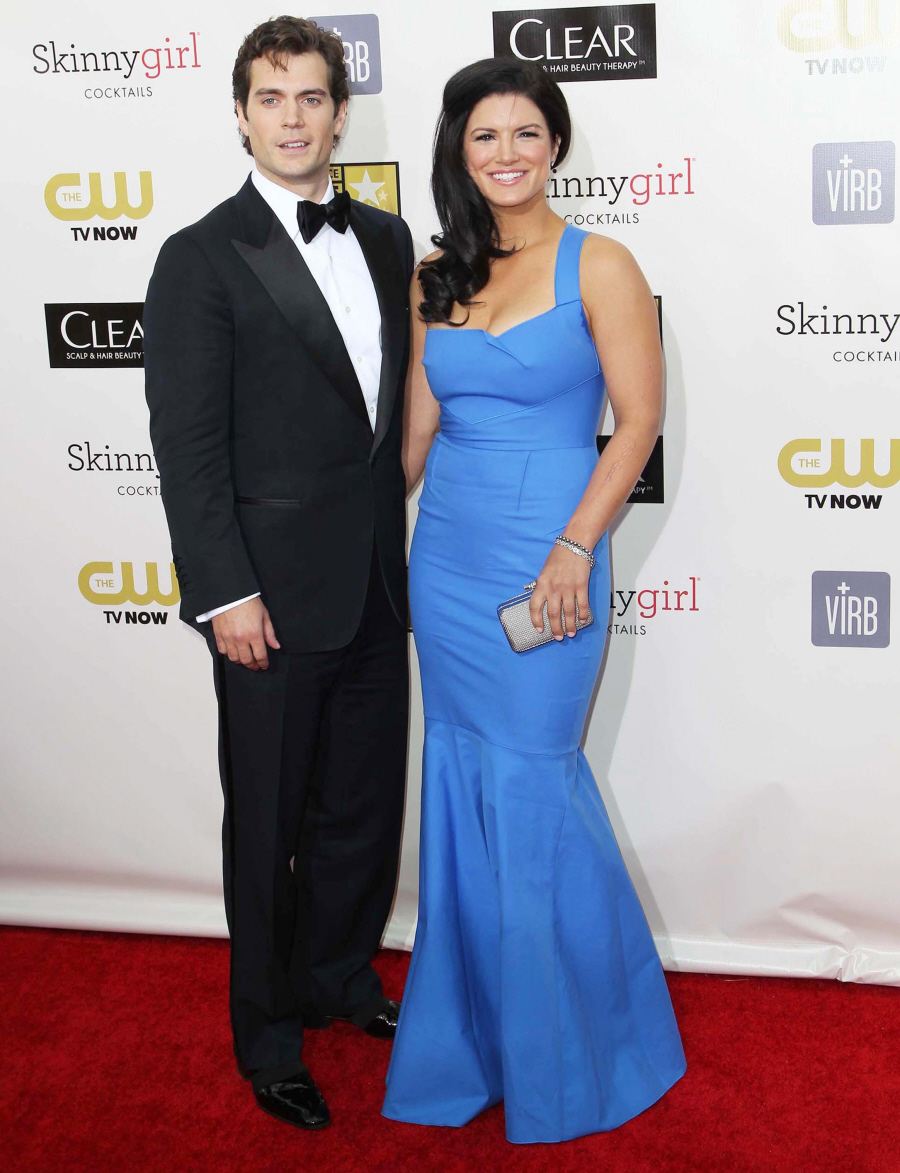 I only learned on Wednesday that Henry Cavill and Gina Carano are together and have been together since September (I covered it yesterday!), and now LOOK. They just walked the red carpet together at the Critics' Choice last night!! How did the red carpet photographers not spend the entire time just shooting sexy images of these two? I really don't get the "meh"-ing of this couple – they have the potential to be as hot (in sheer sex appeal) as Daniel Craig and Rachel Weisz to me. He's buff and English and he looks like Matt Bomer (only Henry's straight!) and Gina is curvy and strong and tough and sexy. How do you not want to see this sex tape? I'm really asking.
Henry was at the Critics' Choice to present – he was the first presenter with Nina Dobrev, who, I'm sorry, is incredibly annoying. I kind of felt like Henry knew it too – he's was like, "Um, seriously? I'm Superman and you're putting me with this tittering little girl?" Gina was at the Critics' Choice because she was nominated for Best Action Actress for Haywire. She lost, but she got to take Henry home, so that makes her a winner.
Gina's dress is Roland Mouret, by the way. This isn't the best example of Mouret… it's looks kind of dated and prom-y. The color is pretty on her, though, and you know what I really, really like? I love that Henry Cavill likes a woman with some curves. It's hot.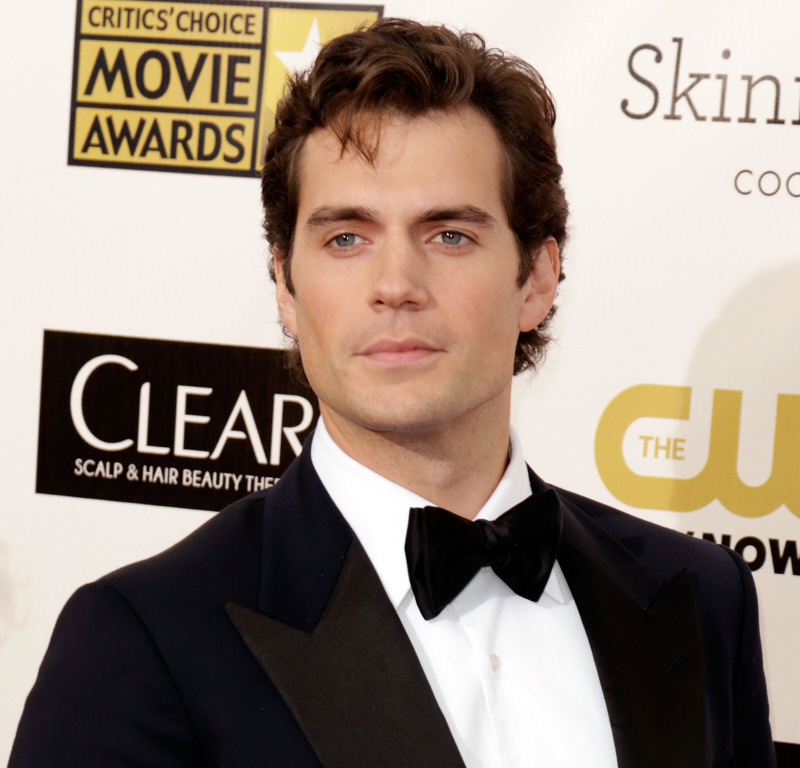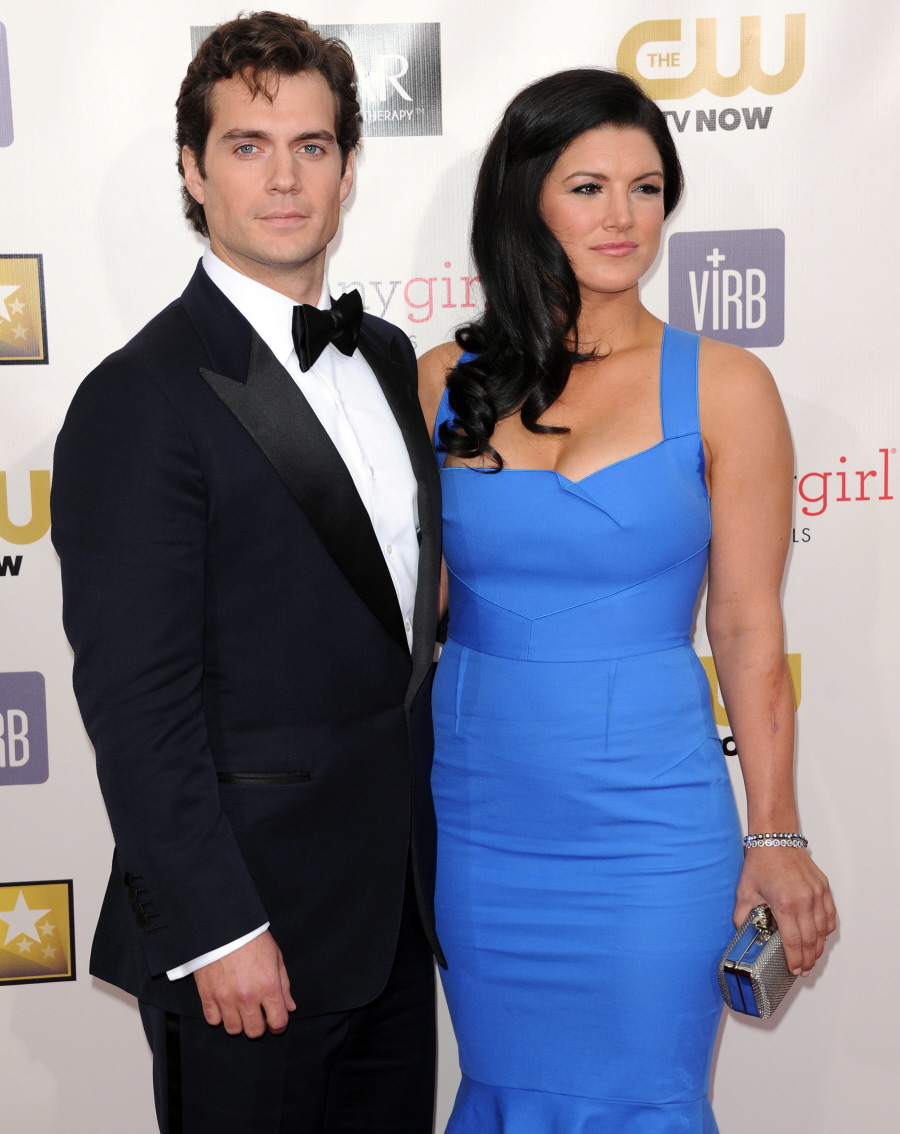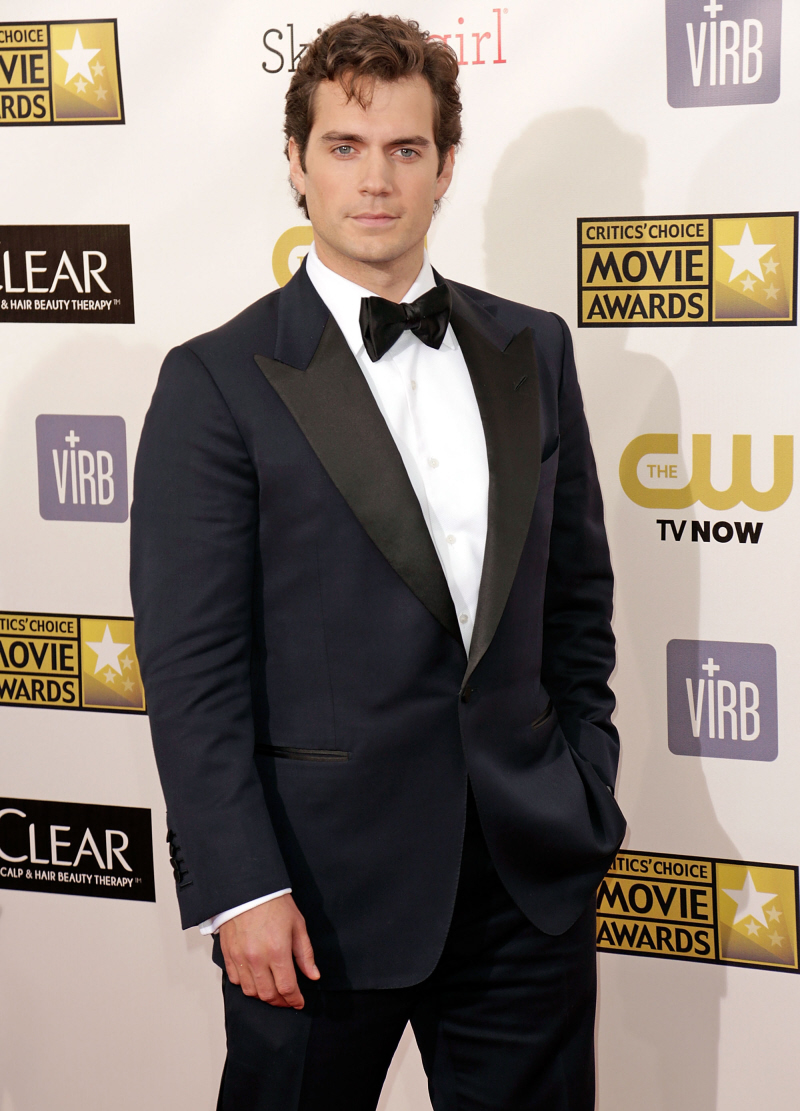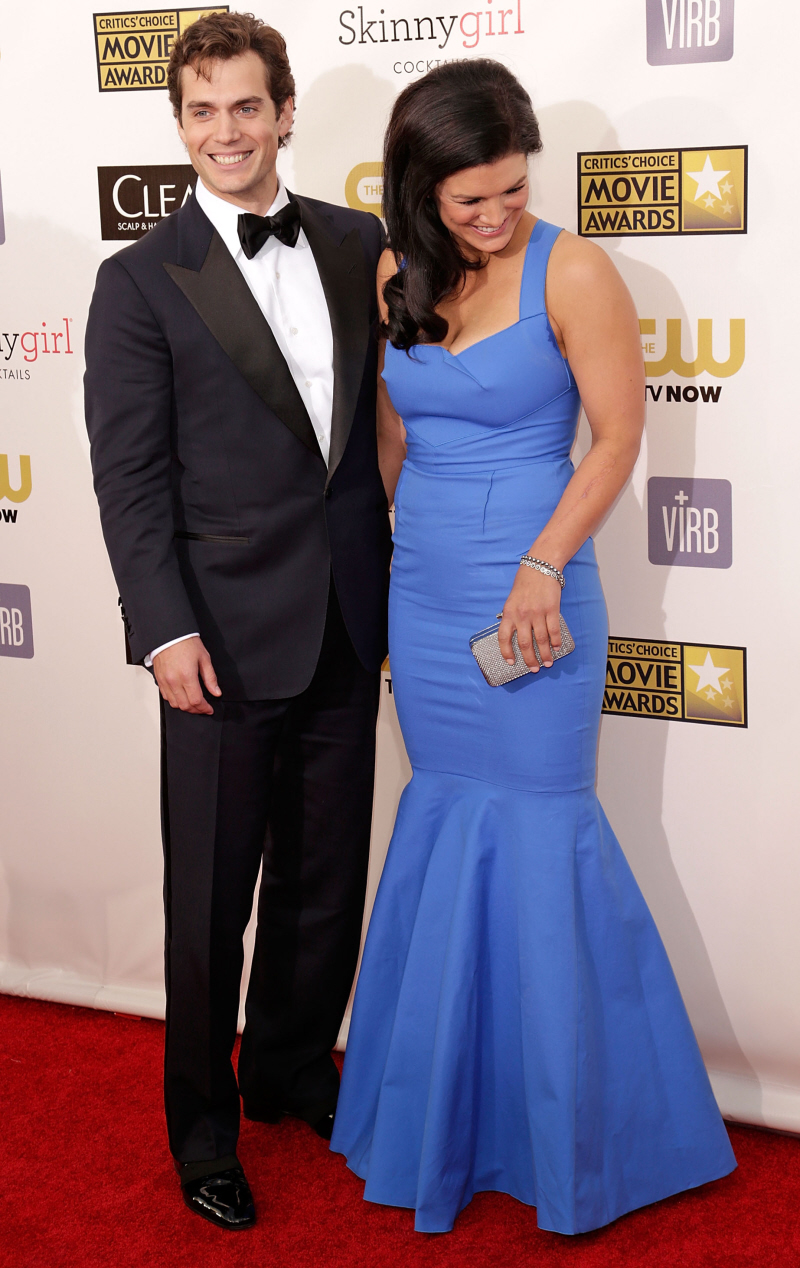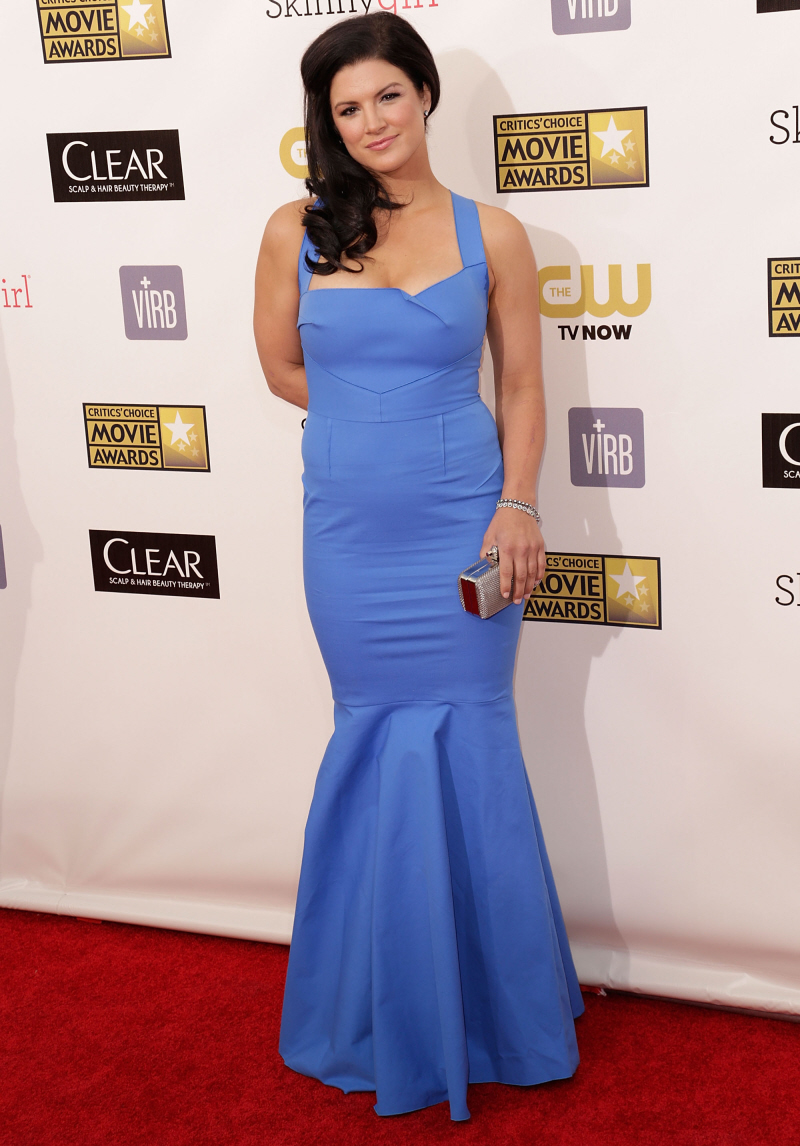 Photos courtesy of WENN, Fame/Flynet.