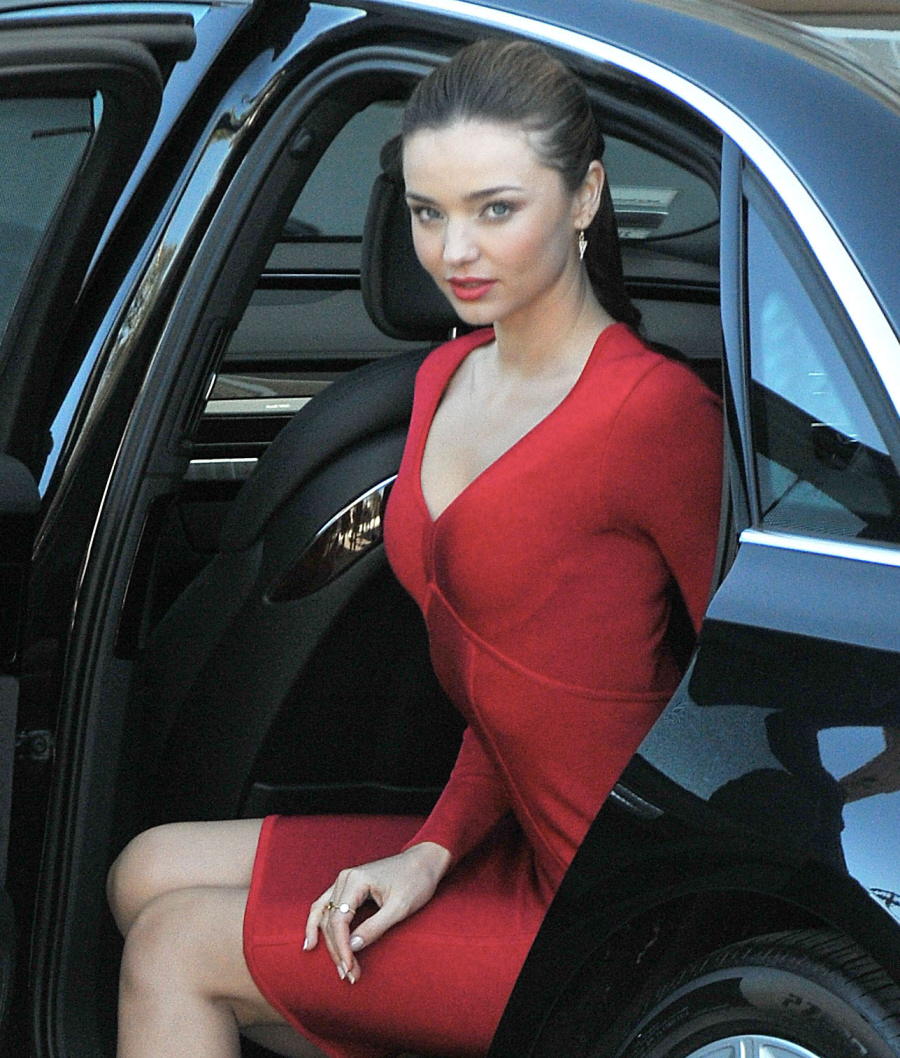 These Miranda Kerr photos have been cracking me up all day! She's posing for a photo shoot, but still – who gets out of a car like that? [Moe Jackson]
Quentin Tarantino gets upset when asked about the violence in his films. [Dlisted]
Are Lily Allen's baby names mismatched? I dislike "Ethel" so much. [LaineyGossip]
Honestly, I'm fascinated by all of this talk of Treasury Secretaries and their signatures. Jack Lew needs a new signature! Geithner changed his for the job! [Buzzfeed]
Katie Holmes' boxy blazer isn't all that great. [Pop Sugar]
Seth MacFarlane's Oscar promos are actually pretty funny. [Pajiba]
There was a terrible hostage situation in LA last night. [Gawker]
Kanye West's popularity has tanked since he got with Kim. [ICYDK]
Photos from the premiere of Girls' Season 2. [Go Fug Yourself]
The Blemish's review of Zero Dark Thirty. [The Blemish]
Adele has arrived in LA, and she'll be at the Golden Globes! [A Socialite Life]
I've been ignoring this week's LeAnn-Eddie-Brandi drama, so here you go. [Evil Beet]
This Paris Hilton story will make your day! [CDAN]
Nicole Kidman talks about her daughters' accents. [Wonderwall]
Helen Hunt is doing some Oscar campaigning too, how interesting. [Celebrity Baby Scoop]
Vanessa Hudgens looks sweaty. [Popoholic]
QUACK! Duck-bill high heels!! [OMG Blog]
Sharon Osbourne hates Lady Gaga now. [Starcasm]
***OMG, this just came in as I was doing the links: Jennifer Lawrence & Nicolas Hoult are over!!! BOOOOO!!!