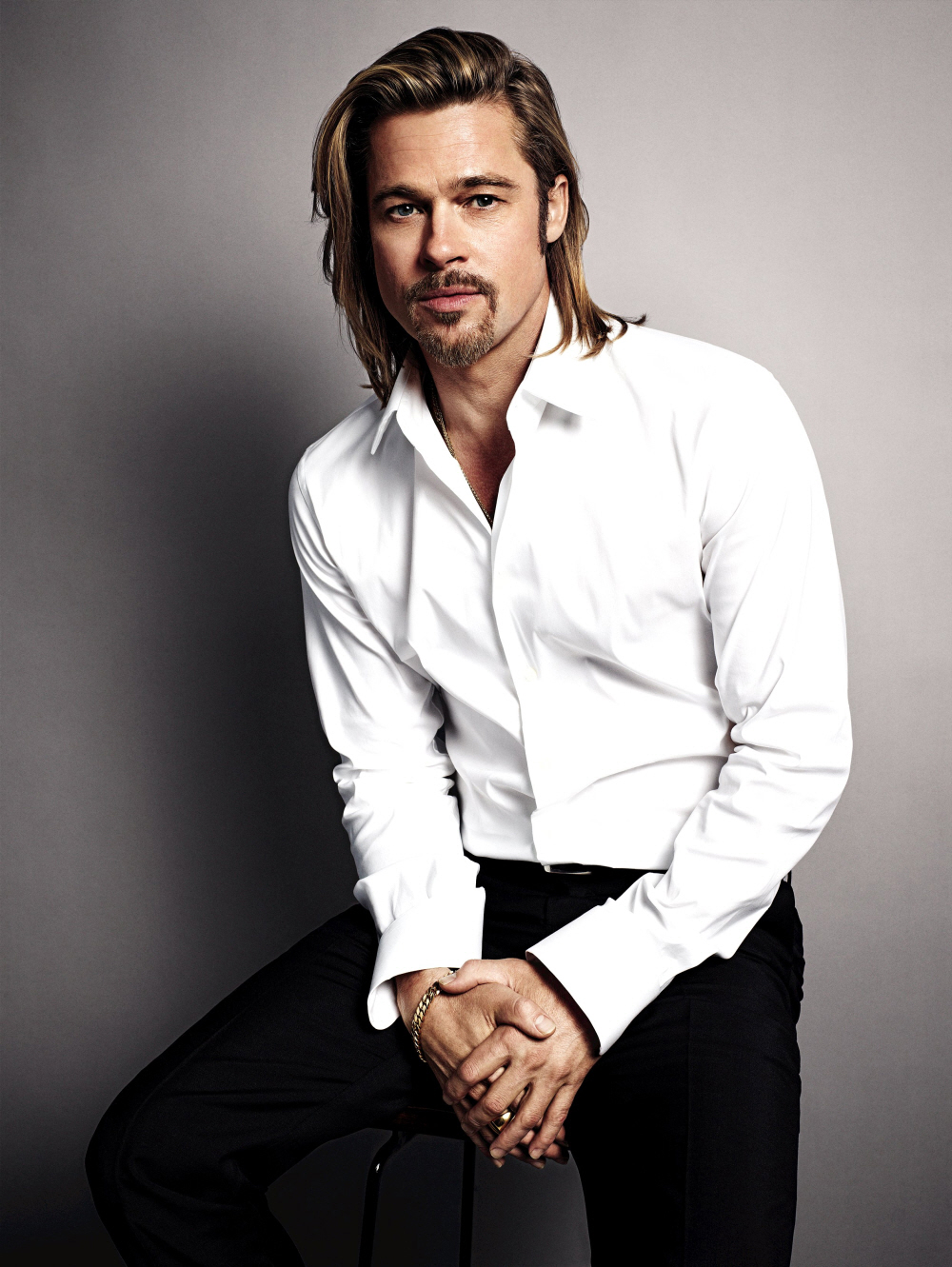 Ah, well. I guess we've finally figured out what that weird "Brad Pitt joins Chinese Twitter, tells China that he's coming!" story was all about. Brad isn't really going to China… at least, not really. Apparently, Brad has signed on to do a commercial for Cadillac, which will air only in China. Basically, Brad is still banned in China but Chinese people still like him enough that they will buy Cadillacs just because he says so?
Brad Pitt wasn't nominated for an Oscar this year, but the Killing Them Softly star is still a hot commodity on the product endorsement circuit.

E! News has exclusively learned that the much-parodied Chanel No. 5 spokesman has agreed to endorse Cadillac in print ads and TV commercials that will air in China.

Pitt, who a source says will earn $3 million for his promo work, will shoot a spot for the car campaign next week in Los Angeles.

Cadillac had no comment on the hiring, and Pitt's reps have yet to respond to calls to comment. But lest one think this is just a high-paying job for a random automotive product, E! News has been told Pitt has long kept a Cadillac Escalade in his fleet of vehicles.

Hmm, maybe Pitt's new gig had something to do with him joining Sina Weibo, China's version of Twitter, earlier this week. Not to mention his first and only tweet so far.

"It is the truth. Yup, I'm coming…," he wrote cryptically. Well, not so cryptically, after all.
As you know, many celebrities get millions of dollars to do these advertisements overseas. Sometimes the ads are cute and clever – I'm thinking of George Clooney's long-standing contract with Nespresso, or that really funny one Clooney did for a Norwegian bank. Sometimes the overseas endorsement deals are kind of budget and cheesy though. So… I have no idea what to expect from Brad. Considering it's about cars, you know they'll put a lot of money into it, so it will probably be pretty good. And hopefully it will be much better than his fruity Chanel commercials.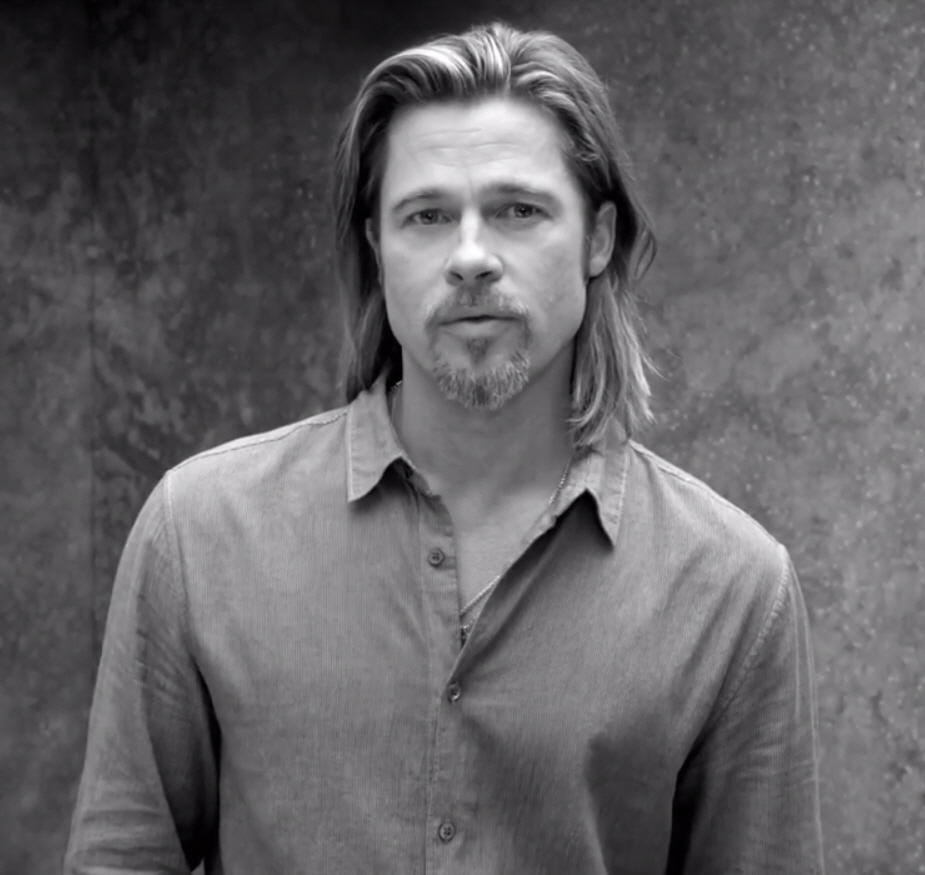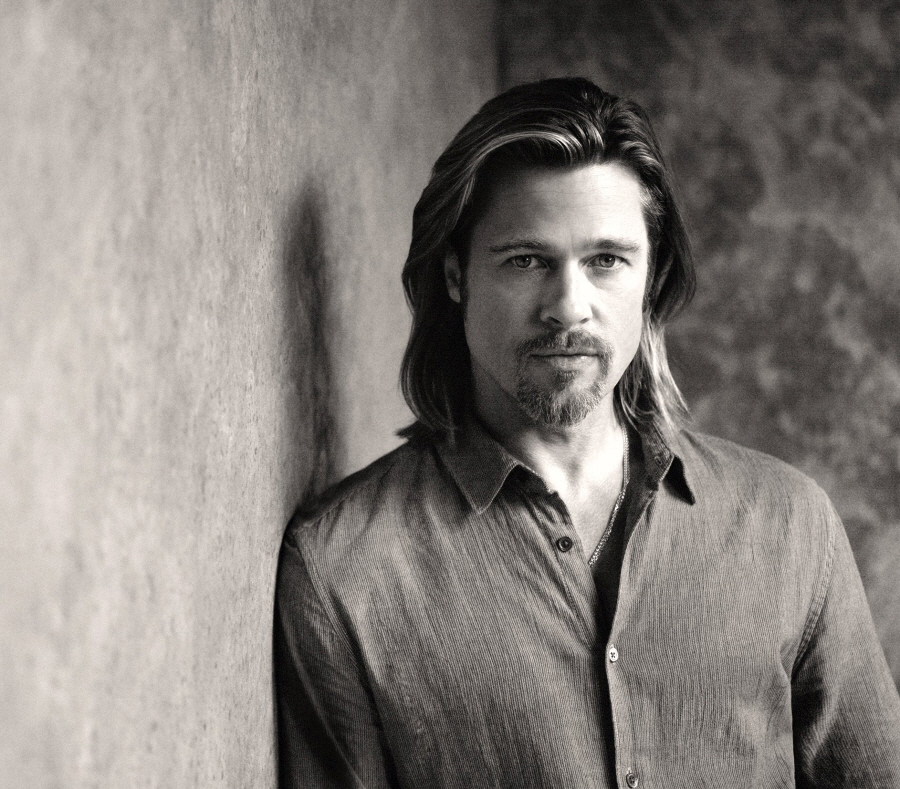 Photos courtesy of Chanel.