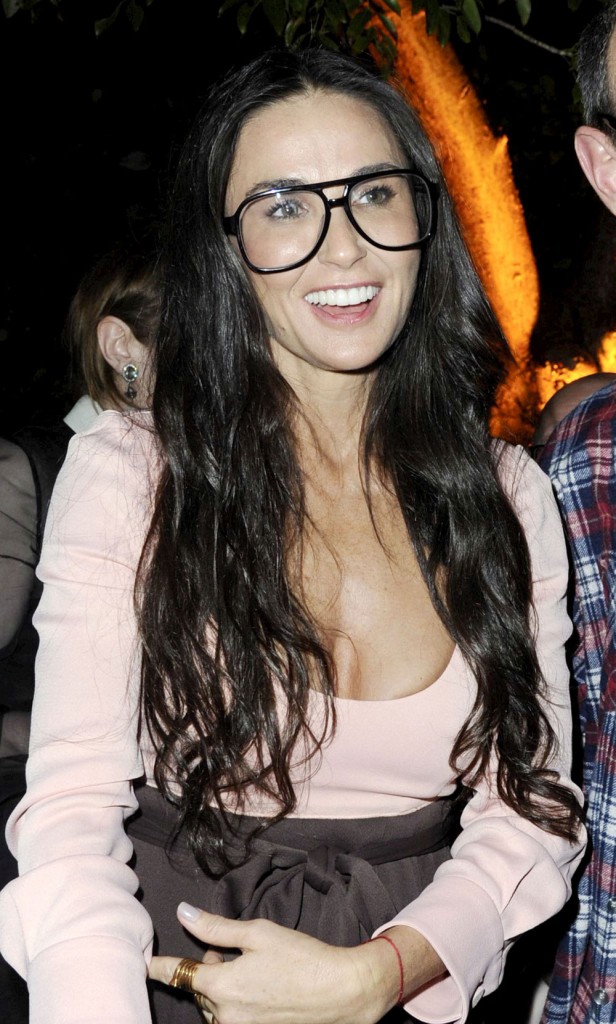 This is just a reminder that Demi Moore is still up to the same old antics of seeking affirmation from younger guys. What's more is that she wants us to know about it. She's not hiding away wallowing in the wake of her divorce, at least not anymore – she's partying with young guys and they find her sexy and do-able! In Demi's world, that's what matters the most.
To recap, Demi went on a vacation after Christmas, right after Ashton finally filed for divorce, to a "bikini boot camp" resort. Both Star and The National Enquirer reported that Demi was hitting on much-younger guys, natch, and that some of them were responding. Demi was said to have been overheard having very loud sex in her bungalow, loud enough that the neighbors complained to management. Both of the tabloids had pictures too, one showed Demi flirting with a younger guy, and a photo of an activity sign-up board had evidence that Demi was going by the name "Topper" while at the resort. (Radar has pictures up of Demi in a bikini for a "mud bath" session there.) What's more is that Demi was downing Red Bull constantly, even during her yoga classes, and is said to have brought two cases of the stuff with her on vacation.
In response to all these stories about how she's off the rails, again, Demi's people leaked a story to E! claiming she has a new boyfriend. There are paparazzi pics and everything, so it definitely looks like a planted story. The guy is a 31 year-old fast food chain entrepreneur and he's dated several other "famous" women, which I'll get to in a moment. The takeaway here is that Demi, and her people, think this is something to brag about:
The soon-to-be divorced star is dating restaurateur Harry Morton—and has been "for a few months" after meeting him through mutual friendes, a source exclusively tells E! News.
"They have been trying to keep it a secret," the insider says. "It's not a serious thing…but it may develop into something. They have a lot of fun together and have been meeting in secret places in New York and Los Angeles."

But the actress and the young nightlife mogul, who dated Lindsay Lohan some years ago, apparently decided to let the cat out of the bag, going on a not-so-secret dinner date Wednesday at South Beverly Grill in Beverly Hills.

According to eyewitnesses, Moore and Morton arrived at around 8 p.m. and, over the course of a little over two hours, were noticeably flirtatious, laughing and appearing to have a great time.
Morton was first up to check for paparazzi outside (Guess what? There were some out there) and then they waited together for the valet to bring his car around. They drove back to Moore's place and he went inside, outlasting the paparazzi who hung around waiting for him to leave before giving up.

"It's no surprise that she would be attracted to him, as he's a catch," the source says, noting the thirtysomething Morton's success in business as owner of the Viper Room and the Pink Taco restaurants. His father, Peter Morton, founded the Hard Rock Café chain.

"They are just getting to know one another," the source adds. Moore is "in a really good place at the moment and is hopeful about the future."
This is exactly what happened when Demi dated that 26 year-old art dealer – she told the press about it, hung all over him, and the guy went running for the hills. A similar outcome is not hard to predict here.
Oh and Harry Morton has dated Lohan of course, he did a makeout bikini photo op with her in 2006, spoke to the press about their split, and then denied ever dating her. He's also been linked to Jennifer Aniston, Kimberly Stewart and Hayden Panettiere. So he's a real catch.
You know what would have been a better PR move for Demi? To have scored an invite to present at the Golden Globes somehow. She hasn't worked in some time, but she could have called in a favor. Look at Halle Berry. Halle has a more solid resume than Demi for sure, but she's still hanging in there, career-wise, even though she has a reputation for being unhinged. Of course Halle is an Oscar winner and an arguably excellent actress. She's moving forward in her way. Demi is clinging to a time in her life almost 20 years ago when she was on top of the world. That's why she dates guys around that age.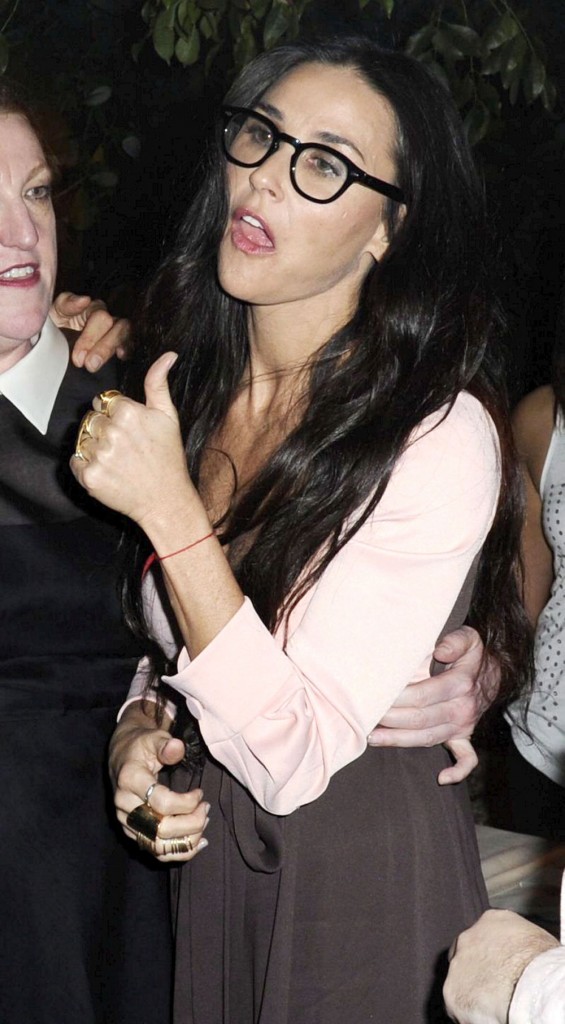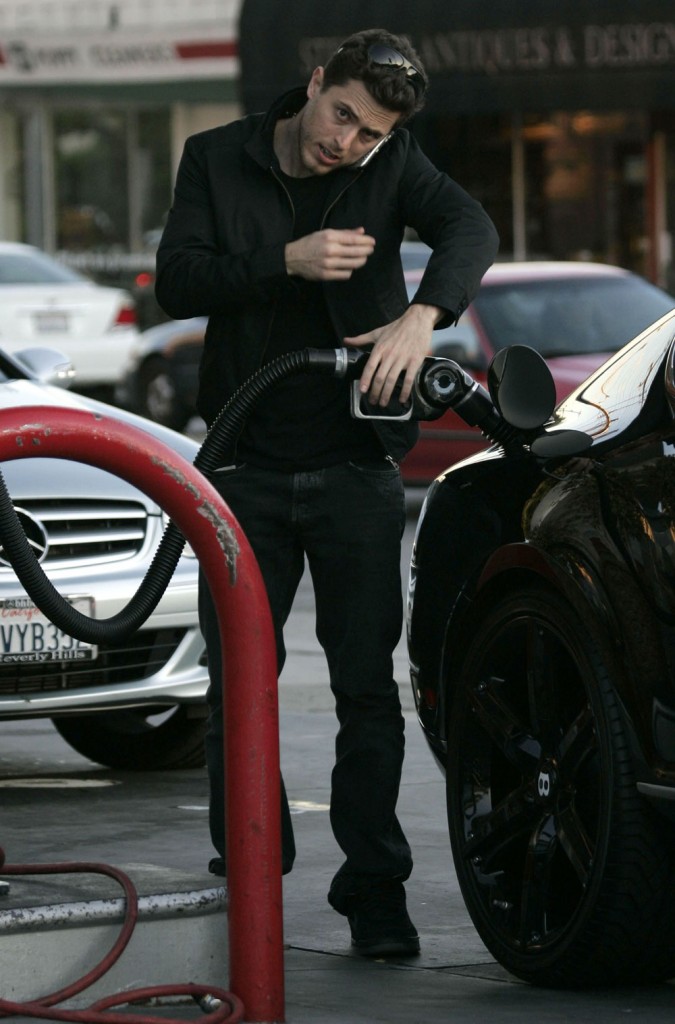 Demi Moore is shown on 12-7-12. Credit: WENN.com. Harry Morton is shown in 2007. Credit: FameFlynet