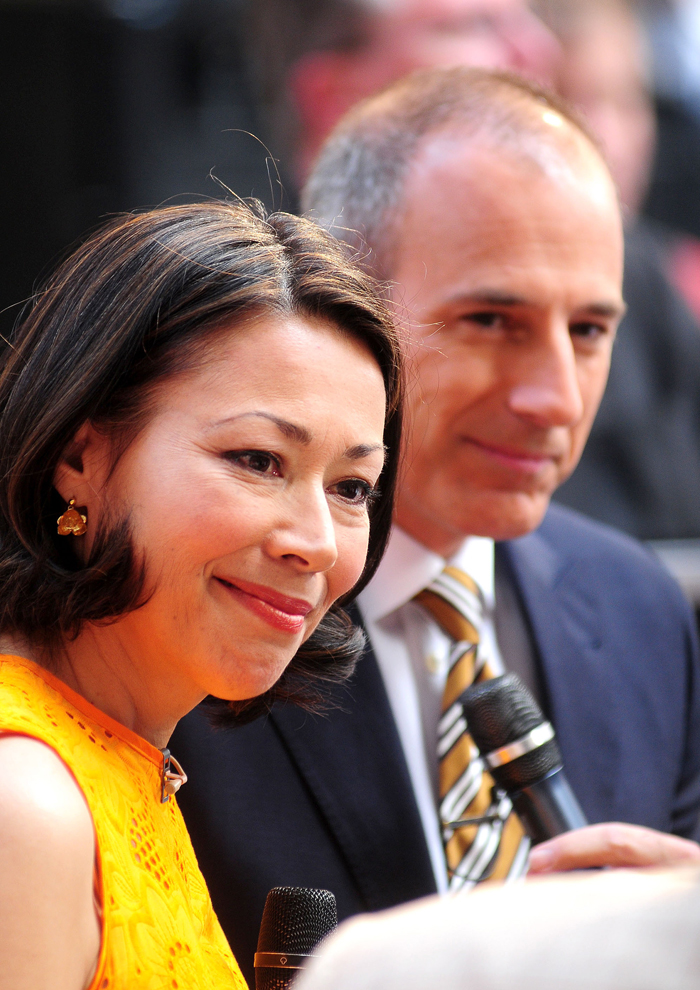 Back in the mid 1990s, Matt Lauer was NBC's golden boy when he took over "Today" anchor duties from Bryant Gumbel, but now, he's pretty much dirt, and I think he's finally beginning to realize this fact. Matt's brand was damaged, perhaps irrepairably, when he basically got Ann Curry fired from her co-anchor position. Ironically, ratings have fallen since Ann's departure, which has led to "Today" losing its leading spot to "GMA," and Matt has faced a rumored paycut as a result because "Today" bosses suspect that he's the reason for fallen ratings. What's more, the "Today" staff is said to hate Matt for what he did to Ann, and even Al Roker jokes that Matt throws people under the bus for his own benefit.
Now Ann, who has been relegated to a much lesser position and very little NBC airtime, has received an offer to take over Anderson Cooper's 8pm timeslot on CNN. In a strange move, Matt is said to be campaigning NBC bosses to let Ann out of her contract so she can make the move. Suspicious?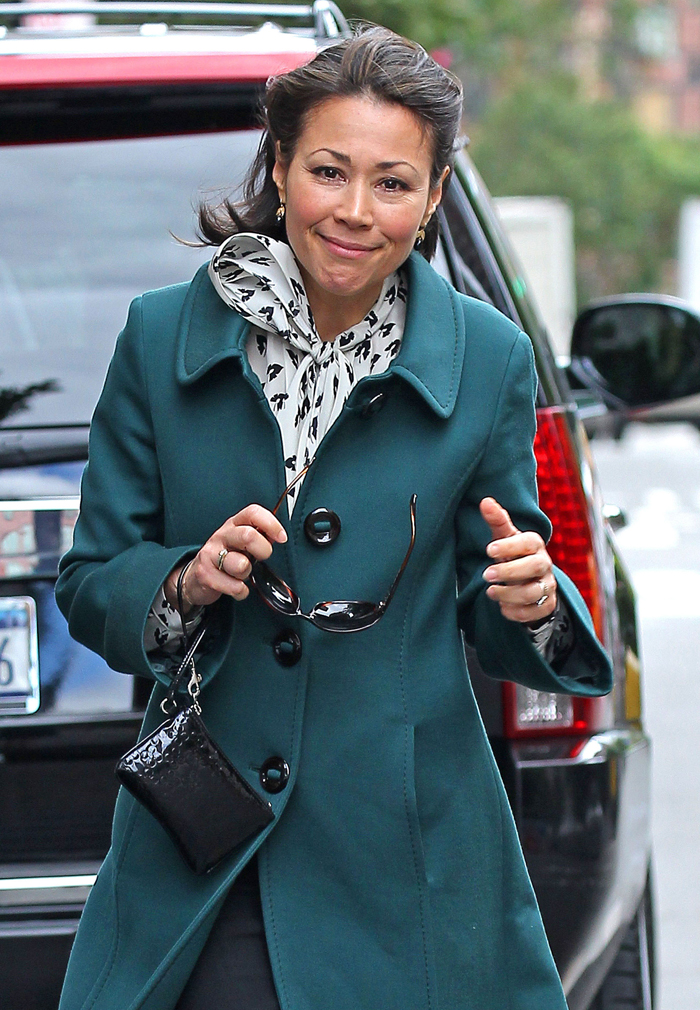 Matt Lauer is telling his bosses at NBC that his former TODAY co-anchor Ann Curry should be let out of her contract immediately so the respected journalist can take a job at CNN, RadarOnline.com is exclusively reporting.

"Matt thinks that NBC should let Ann out of her contract so that she can take the CNN gig," a source tells Radar. "He can't imagine why the bosses are dragging their feet and are at a stalemate. It would allow Ann to get back on the air on a regular basis and everyone can move on from the debacle. Matt only wishes Ann the best and thinks it's for the best if she were to take a job at another network."

As previously reported, almost two weeks after Ann notified NBC executives that she wanted out of her contract, her bosses are still keeping her in the dark about whether they'll release her so she can go to CNN.

Curry is hoping to make the move in February where she'd join her former TODAY boss Jeff Zucker, who is now running the cable news network.

Zucker has his eye on Curry to occupy Anderson Cooper's current 8 pm EST time slot.

Since Curry's disastrous departure from TODAY this past summer, ratings on the once-dominant morning program have continually declined, allowing ABC's rival Good Morning America to capture the #1 spot.
[From Radar Online]
I really think that Matt's intervention in this matter on behalf of Ann is a clear attempt to repair his own reputation in the eyes of his co-workers and the public. If his strategy works and Ann goes on to flourish at CNN, then he can always step up later and say, "See? I helped her get there." I can even envision a future Friar's club roast in Ann's honor where Matt makes "jokes" about their past rumored kertuffle. He's such a self-serving douche.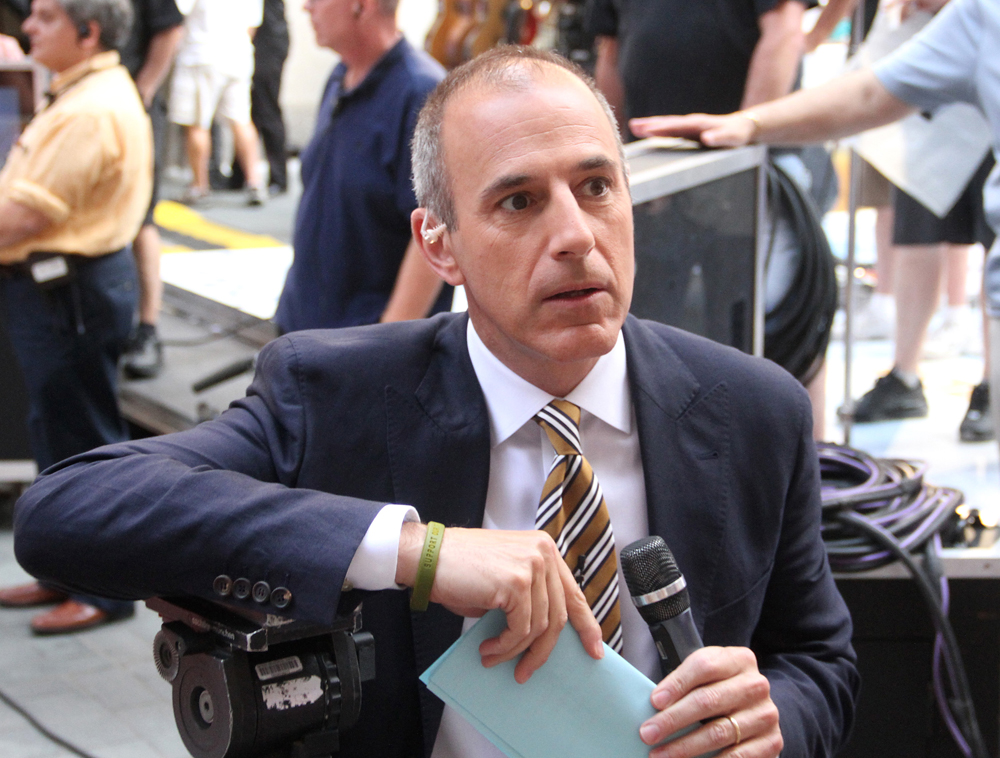 Photos courtesy of Fame/Flynet and WENN