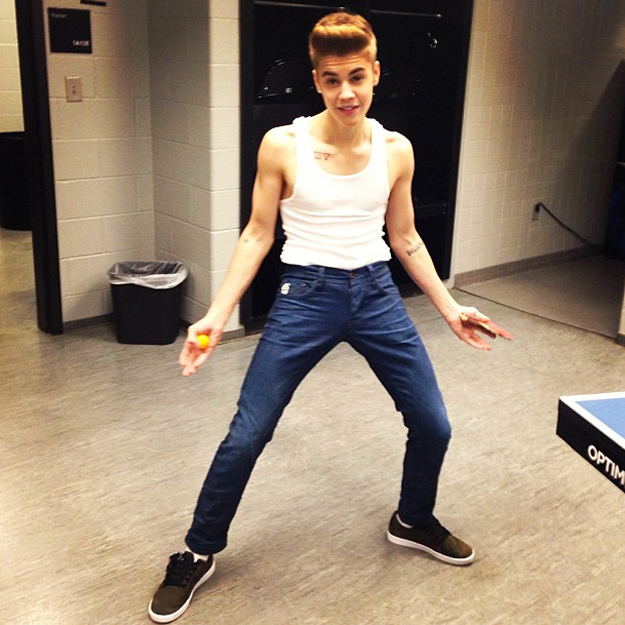 This is truly the Instagram generation, and Justin Bieber has given the world a legitimate laugh by posting a photo to his account that shows the world what it looks like when he actually pulls his pants up: "To those of u who tell me not to sag my pants. Double think that." I hate to say it … but the kid has a point.
Not that Justin's social media habit is all good, of course, because he messed it all up in a very gross way by giving Instagram-obsessed Rihanna a run for her controversial money when he posted a photo of his own naked ass over the weekend. Don't worry, I wouldn't even dream of posting a photo of the Bieber ass here, but you can see it here in all its dubious glory if you're morbidly curious enough to subject yourself to the Bieber half crack. Yes, I've seen the picture, and I'm now tortured by it in my mind's eye. Why did Bieber do this to us? Surely, he had to be stoned to do so, and of course, he pulled the picture and is now laughing it off in the aftermath: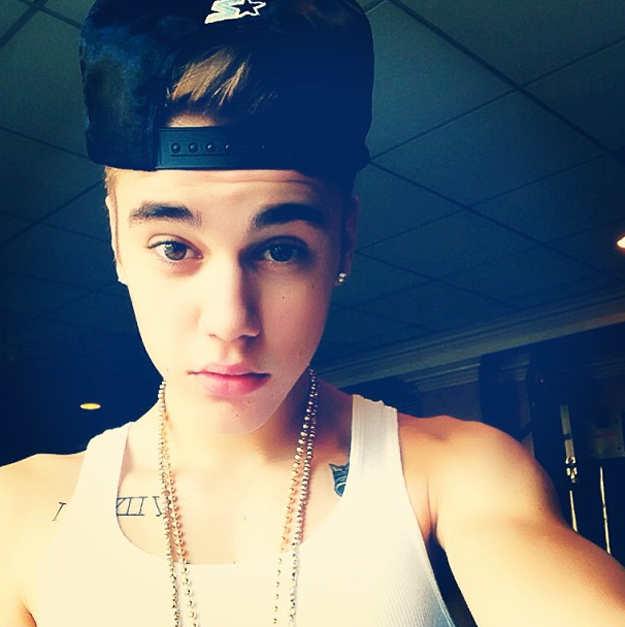 Justin Bieber is full of surprises. On the heels of his recent breakup with Selena Gomez and a headline-making marijuana controversy, the 18-year-old singer showed off his bare butt in an Instagram picture Saturday, Jan. 19.

Wear a black tank top, a baseball hat and aviator sunglasses, the "Beauty and the Beat" singer peers over his shoulder in the image. Bieber deleted the image shortly after it was posted to his official account, though it had already been liked more than 15,000 times and received more than 2,700 comments.

Bieber's manager, Scooter Braun, joked about the picture via Twitter. "As a prankster you have to respect another good prank," he wrote. "Only makes sense. #crackdealer." Bieber's succinct reply: "Haha."
[From Us Weekly]
Should I be more amused or disturbed that the Bieber butt was "liked" over 15,000 times in the space of a few minutes? At least he didn't deny that it was his butt, but Biebs showed very poor judgment by posting any nudity to a social media account that is followed by millions over tweens around the world. Bad move. He probably doesn't care though and likely only removed the photo because his creepy manager told him to do so.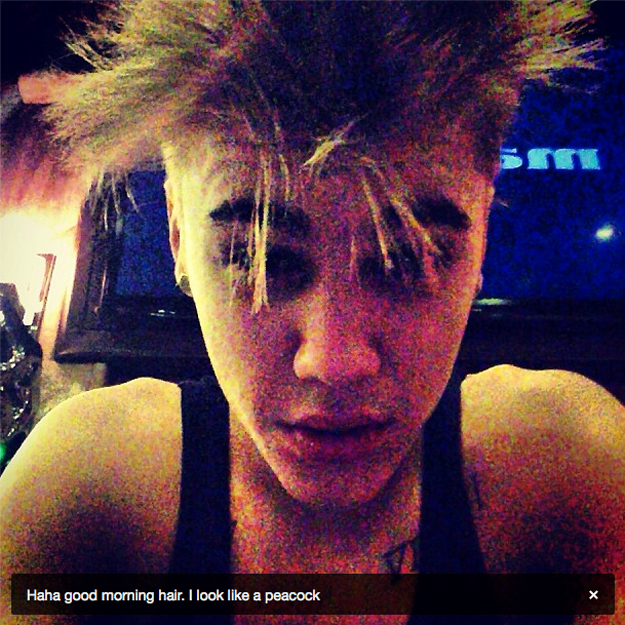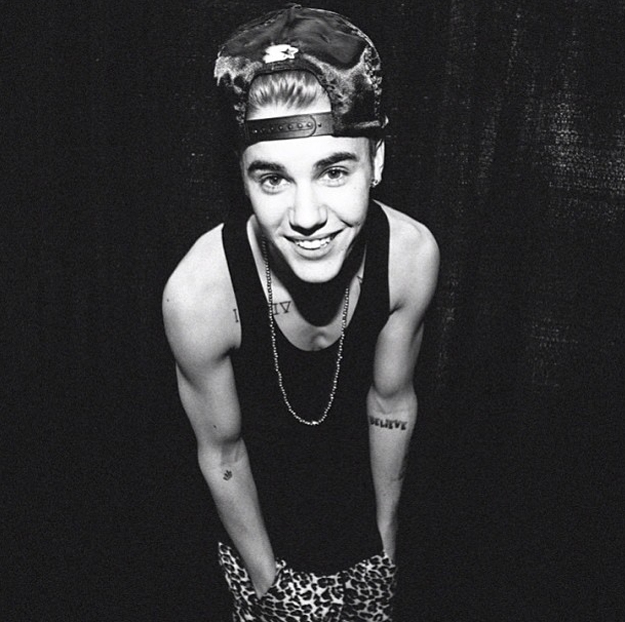 Photos courtesy of Instagram