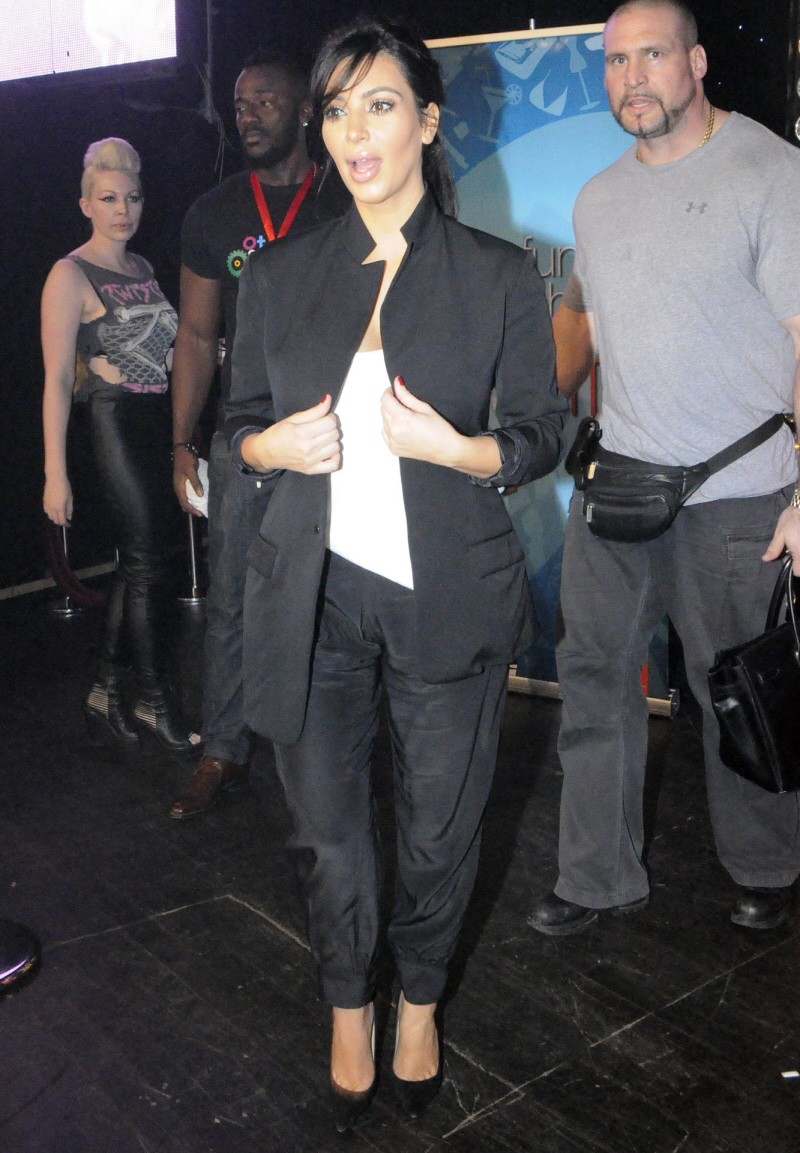 Did you know that Kim Kardashian was in Cote d'Ivoire this past weekend? True story. My guess is that some African millionaire spread some cash around to get Kim to fly in for his club opening or event. She made two appearances – on Saturday and Sunday night (??) – at the Life Star Nightclub, and Kim did costume changes and she posed for photos and she basically looked a little bit bewildered, but I guess she's popular in Cote d'Ivoire, so good for her.
Just like last week's unflattering menswear disaster, Kim wasn't really showing off her baby bump in tight, slinky clothing. My guess is that Kim is at that in-between stage where everything is getting bigger but she hasn't really "popped" yet, so she's waiting to show off her bump until then. So for now she's just going to wear baggy suits and horrible dresses and skirts with ridiculous peplums. I have to admit that I think she looks pretty in the black dress photos – I mean, the dress is horrible, but her face looks pretty there.
According to the UK tabs, Kim did some karaoke at the club, which I'm sure was absolutely terrible and the African millionaire probably wanted his money back. According to Kim's Twitter, she also visited an orphanage while she was there. For real! She tweeted: "Just left an orphanage here in Abidjan and met some of the sweetest children ever." What the hell? Is she looking to adopt or did she just want to stop in and say hi the orphans?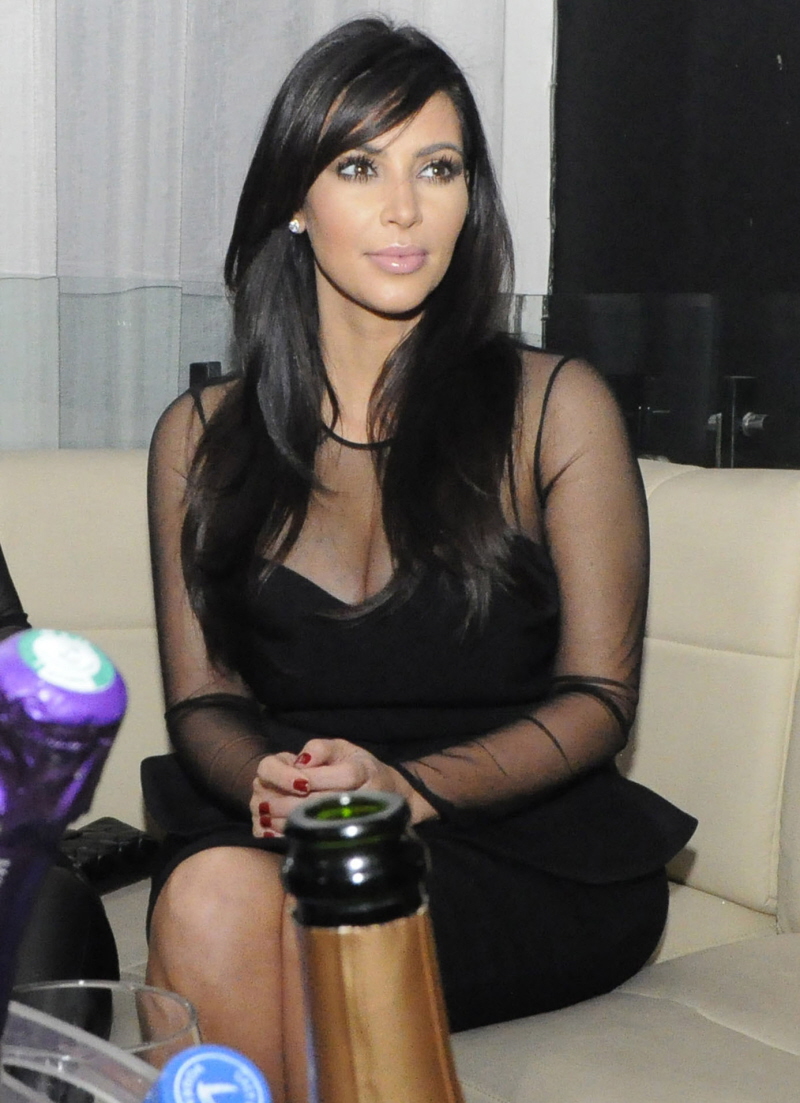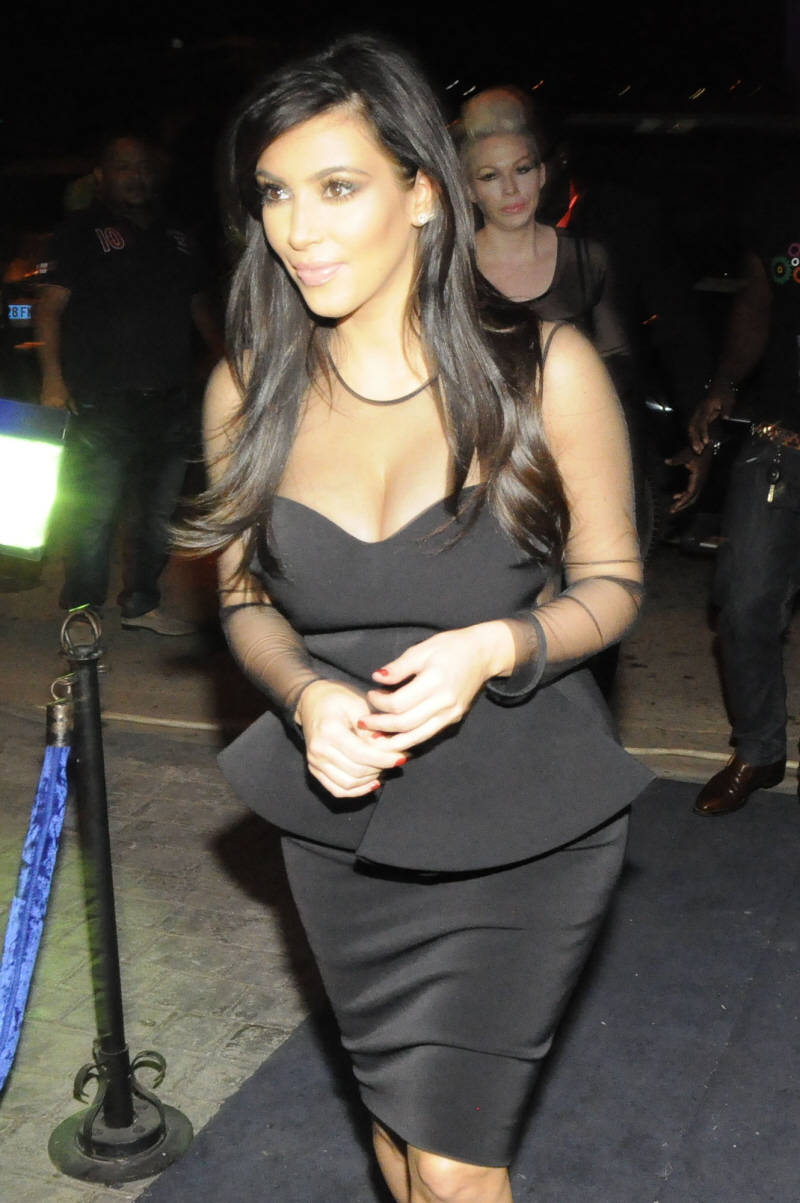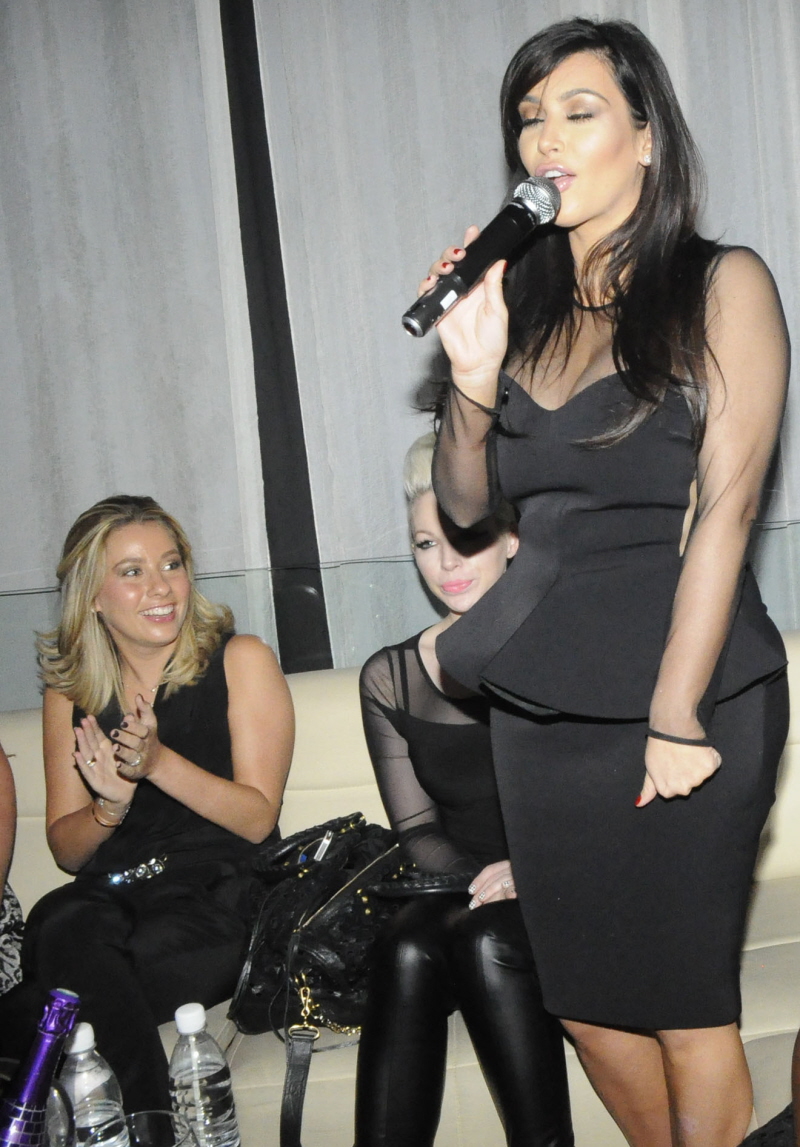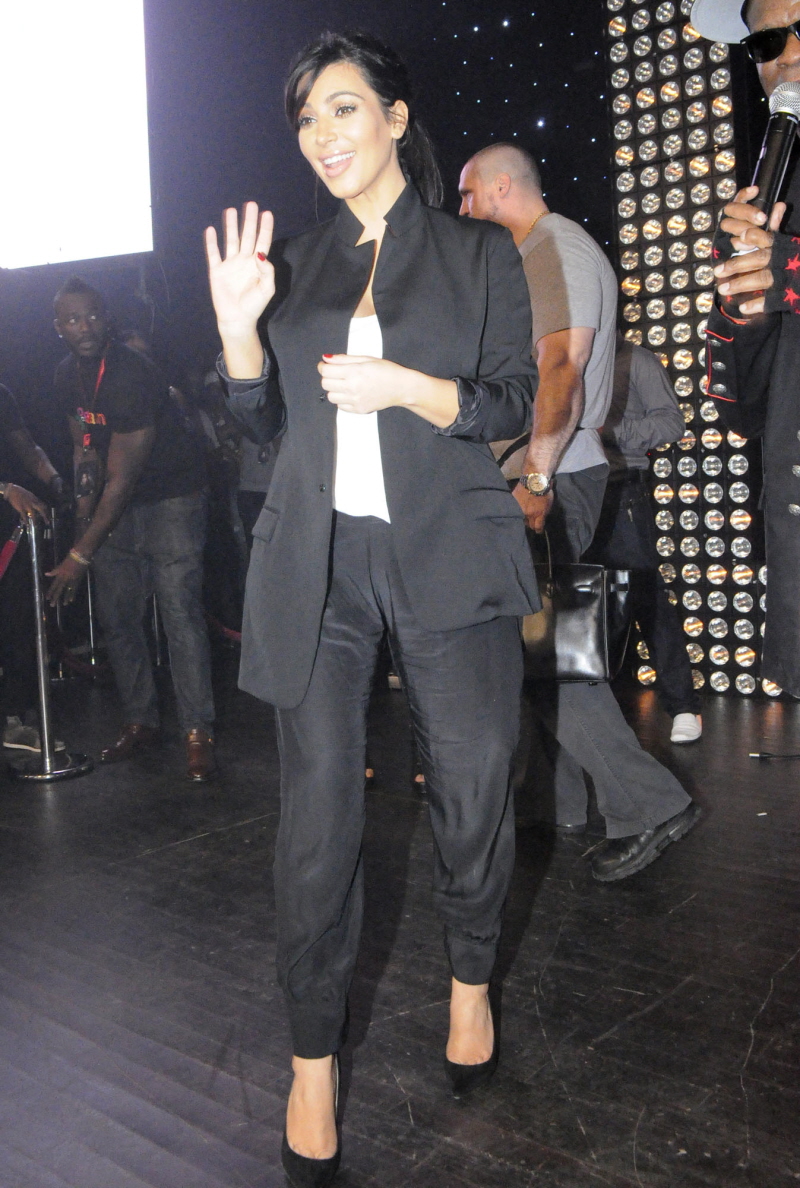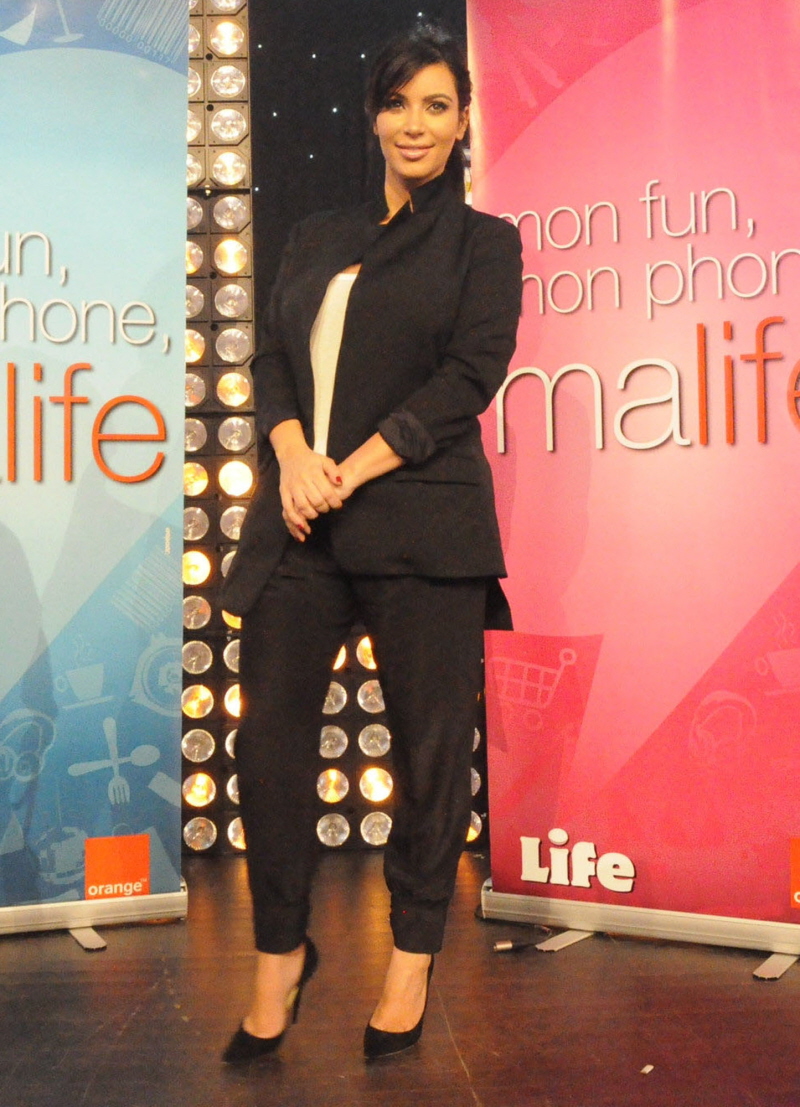 Photos courtesy of Fame/Flynet.