Go back and watch Beyonce's performance of "The Star Spangled Banner" from Monday's inaugural. Do you see how Beyonce is making sure that everything is all about Beyonce? Do you see her 130 carats worth of emeralds? Do you see her Pucci gown? Do you see her special inaugural wig? Do you see how Beyonce pulled out her earpiece half-way through? Well, you were only supposed to be paying attention to all of that stuff and not the actual song. Because as it turns out, Beyonce lip-synched the National Anthem. Which seems like a really bizarre thing to do, right?
Beyoncé did not sing the national anthem live at President Obama's inauguration.

Millions of viewers around the world were stunned by the singer's spectacular rendition of the anthem but The Times has learnt that she was lip-syncing to a pre-recorded backing track.

A spokeswoman for the Marine Corp Band Kristen DuBois said it was standard procedure to record a backing track and Beyoncé decided shortly before her performance to rely on the studio version rather than risk singing it live on the Capitol.
The Marine Corps band director first told media outlets that Beyonce only had a chance to rehearse with them the night before the inauguration, which is probably when she recorded her vocals, don't you think? The Marine Corps band spokesperson later confirmed that Beyonce pulled the plug on singing live at the last minute (DIVA!). Kristin DuBois said, "All music is pre-recorded for the ceremony because there are so many eventualities and conditions that day. We performed, live, the band. But we received last-minute word that Beyonce was going to use the pre-recorded vocal track. Those were the instructions we were given. We don't know what the (sic) reason why."
So, do you judge Beyonce for this? I'm of two minds. One side says she's a drama queen diva who just wanted to be on stage with President Obama and she didn't want to do the heavy lifting of singing live on a cold day. The other side of me says… maybe it doesn't matter? I don't know. Now that I know she was lip-synching, I find her performance theatrics to be much, much too much. I do think this makes her look bad. By the way, Kelly Clarkson sang live. And I thought her performance was the best, right?
Oh, so after I had written all of this up, it turns out that another "spokesperson" for the Marine Corps band is all "No, Beyonce MIGHT have sung live, we have no idea." His actual statement is: "Regarding Ms. Knowles-Carter's vocal performance, no one in the Marine Band is in a position to assess whether it was live or pre-recorded." Hunh.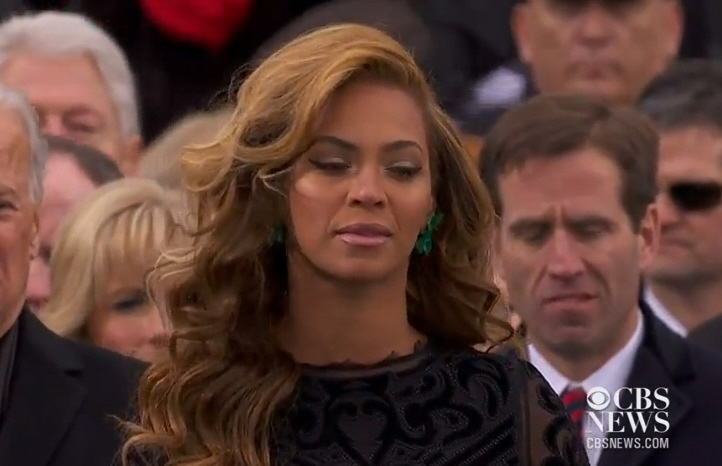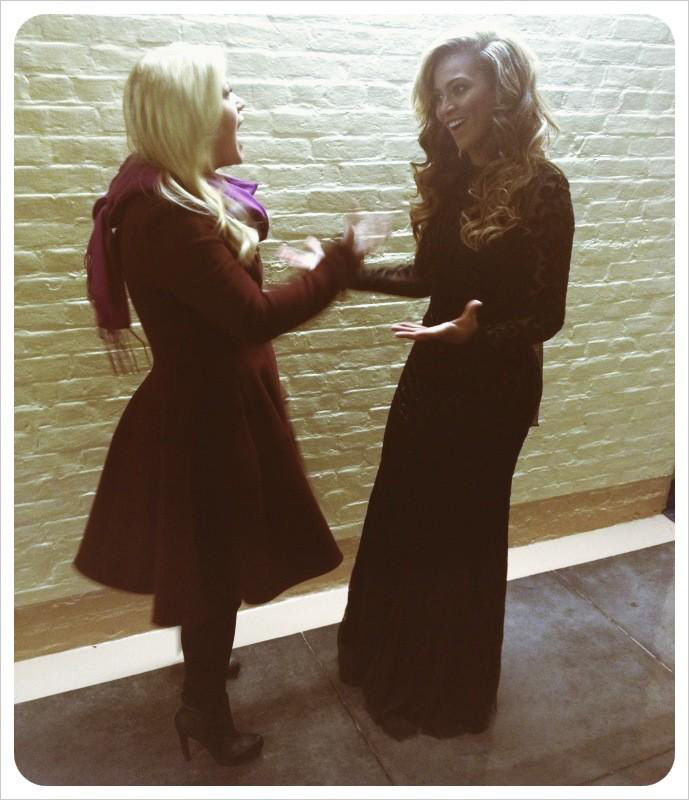 Photos courtesy of Kelly Clarkson's Instagram, screencaps from performance.