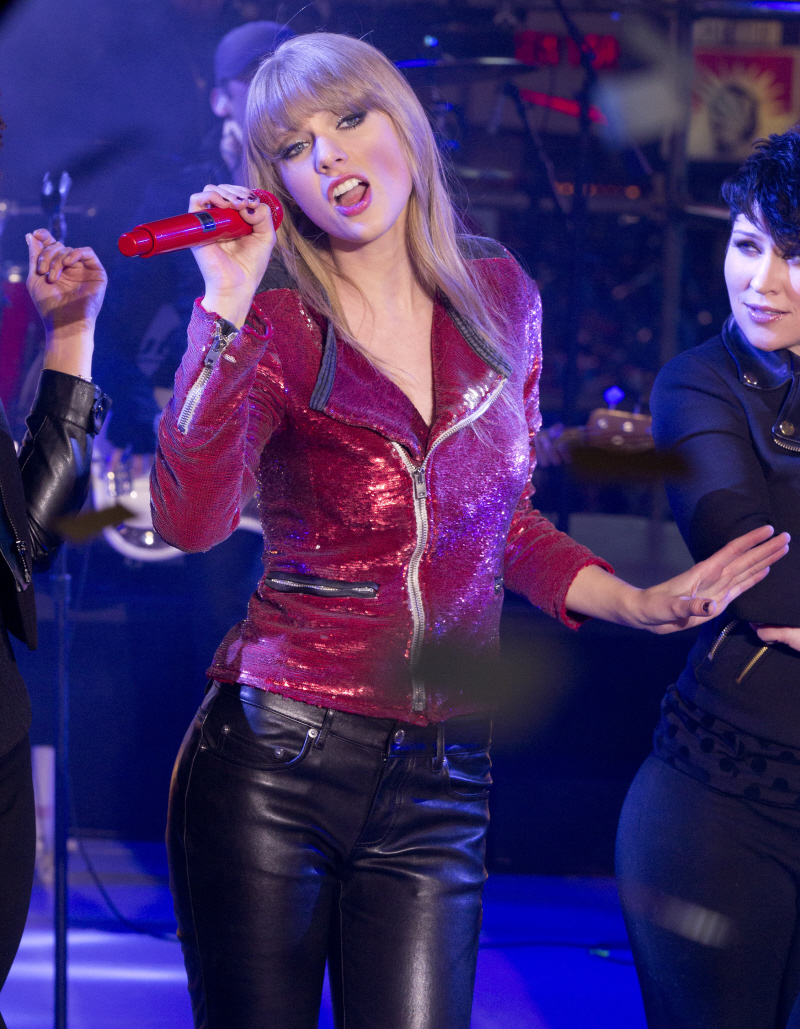 Is it racist (or reverse-racism?) to say that I think it's funny that Taylor Swift gives interviews to Vibe Magazine? Vibe isn't, like, a publication solely devoted to African-American artists or anything, but they do define themselves as devoted to the promotion of "urban" entertainment. And Swifty is NOT "urban". But maybe she's trying to branch out, or maybe she just likes giving interviews to all media outlets, regardless of their demos. I kind of admire that, actually – that she doesn't think she's "above" giving an interview to Vibe. Anyway, Swifty has given an interview to Vibe and she's talking about (what else?) dating and love and sparkle-ponies. She's sort of changing up her script a little bit – talking more about independence and risk-taking. Yeah. We'll see.
Taylor Swift didn't win in the Best Original Song category at the 70th Golden Globe Awards on Sunday night. The country pop star was nominated for her co-writing credit on "Safe and Sound" from The Hunger Games film. It was a tough category to win, and the trophy ultimately went to Adele for her superb work with the James Bond "Skyfall" theme song.

In an interview with VIBE for our Dec '12/Jan '13 issue Swift talked to us about taking risks.

"Different people take their chances in different ways," said Swift, who wore a plum Donna Karan Atelier dress. "Some people take fashion risks, or in their lives nad what they say, or they give really edgy interviews. I leave the risks to my music. I let it speak from where my life is. I don't take risks fashion-wise, I don't take risks in the way I live my life. But I leave my risks to my music."

Although Swift seemed a little upset over the loss when cameras pulled in on her during Adele's acceptance speech, don't expect it to keep her down. "I'm a Sagittarius, which means, you know, I'm blindly optimistic, I love to travel, I'm always up for adventure but also always want something new. Sagittarians are really independent, and we like our space. We're drawn to love but battle for that need for independence."

Swift showed up on the Golden Globe red carpet alone. She split with her One Direction crooner boyfriend Harry Styles last week. A new break-up usually means a new batch of break-up songs from the Red singer.

"Independence is something I've always needed, from when I was young," she says, "but I love the idea of romance and falling in love. I've never really had a long relationship. So that's something I think about for the future. It's an interesting part of my personality: Part of me just wants to be alone."

She adds,"I just know that if you're not careful with things they can go away. I've seen people with careers that were great until they started taking them for granted. And I'm scared of that."
"I've never really had a long relationship… It's an interesting part of my personality: Part of me just wants to be alone." That's interesting, isn't it? I mean, that's kind of pop-psychology but it's also surprisingly self-aware for Swifty – the idea that she's acknowledging that she self-sabotages her relationships because she really wants to be alone. I wish… I wish she would sing about that. I wish she would sing about the importance of knowing how to deal with yourself when you're alone, and how important it is for young women to learn how to be alone, to put enough value in themselves that they don't date the wrong guy just because they don't know how to be alone.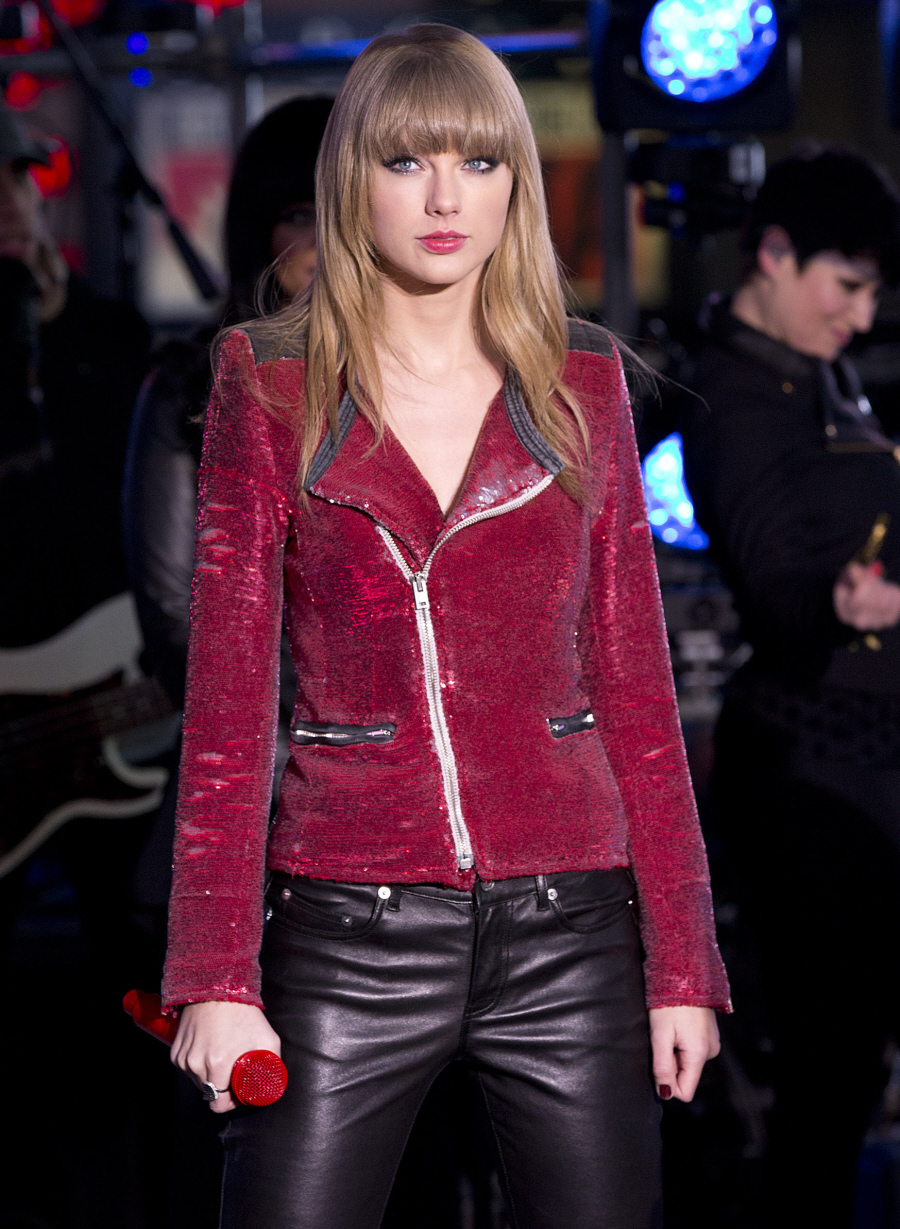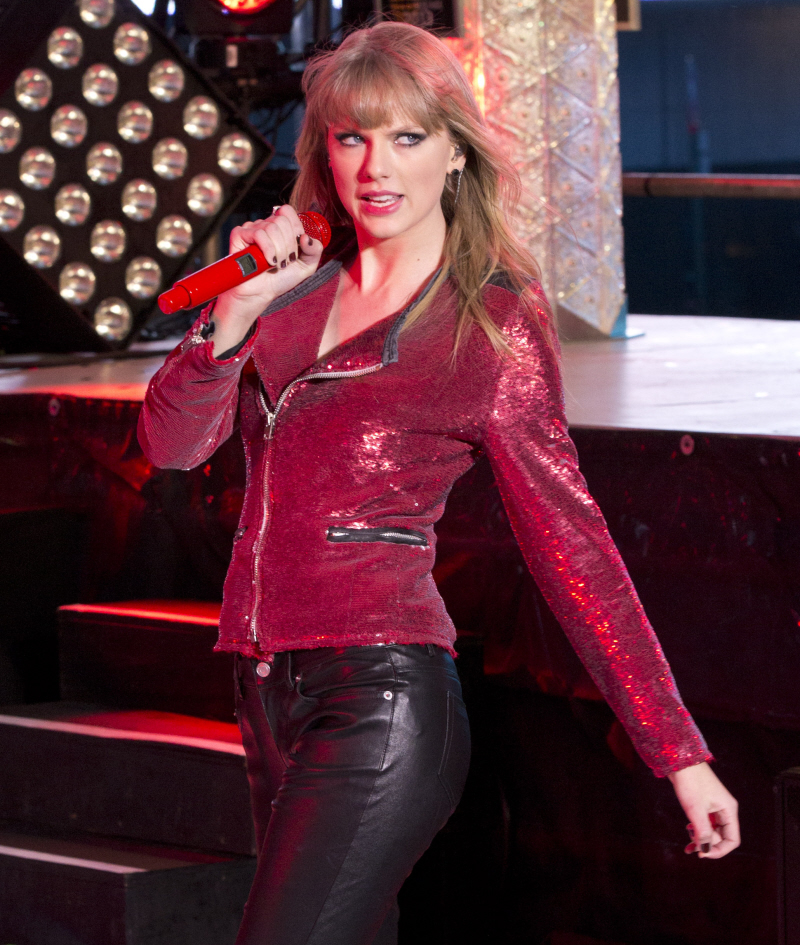 Photos courtesy of WENN.