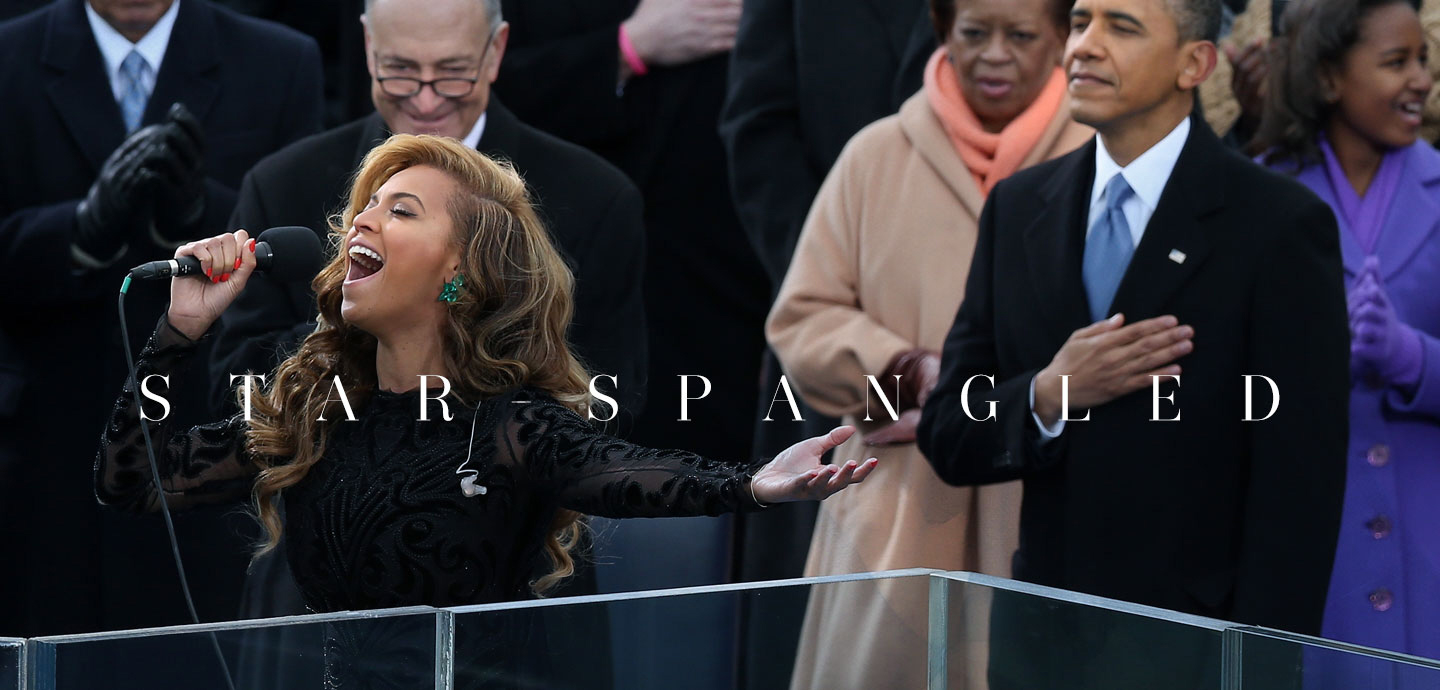 Beyonce-gate, Day 4 (if we're counting the beginning as Inauguration Day). Sources and theories abound about the state of Beyonce and whether or not she sang the National Anthem live. Even the initial reporting was sketchy, with two different Marine Corps band spokespeople saying different things. Here are some of the latest pieces of information:
*White House press secretary Jay Carney actually got Beyonce questions during Wednesday's press briefing. Think about that!!! Pres. Obama is in the midst of a gun control campaign, he has a slew of new cabinet appointments and Hillary Clinton was giving testimony on Benghazi and the press ASKED QUESTIONS ABOUT BEYONCE. Anyway, poor Jay was aksed if the president knew anything about Beyonce's lipsynching and Carney said he "has not had the discussion with him [Obama]. I am not sure that I understand the variety and contradictory reports on the matter… My understanding, and this is what I recall from the inauguration in 2009, as a precaution, recordings were made. But I actually have no idea what's true and what's not about what happened here. And I don't think it's a particularly important issue to address from the podium here."
*A well-known British sound engineer analyzed the footage and he claims that Beyonce sang live AND used a pre-record too.
*An anonymous "inaugural official" (this sh-t is like Watergate!!!!!) told CNN yesterday that "She did not sing live," and that Bey "made the decision herself" to lip-sync. The official said: "Because she didn't have time to rehearse with the Marine Band, she decided to use her recording with the Marine Band… It was all Beyoncé." Conspiracy!!!
*A source confirms to Us Weekly (once again, anonymously) that Beyonce did use "a backing track" and that Beyonce "didn't think there was anything wrong with it… Pavarotti has done it! It was freezing out, and if she messed up just one note, that would have been the story….Everybody uses these tracks, and the music director advised it. Any big outdoor live performance is almost always with some kind of track." The insider goes on the clarify – "She did sing, but used a track." Meaning she sang live and used a back-up recording too? Anyway, Beyonce thinks this whole controversy is "a technicality which everybody does took away from the beauty of the moment."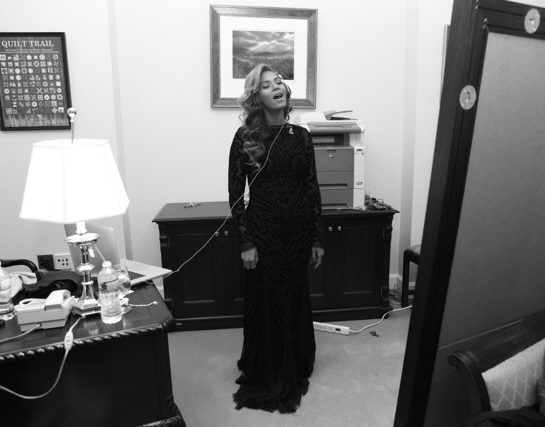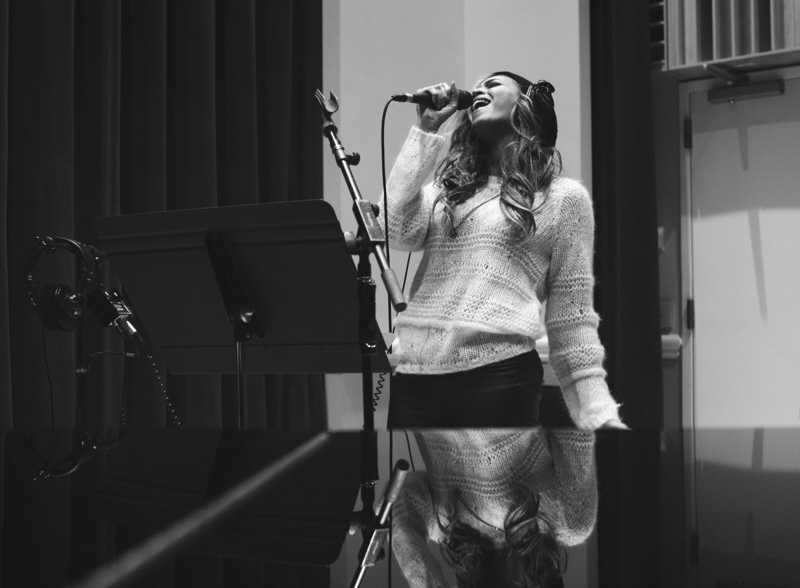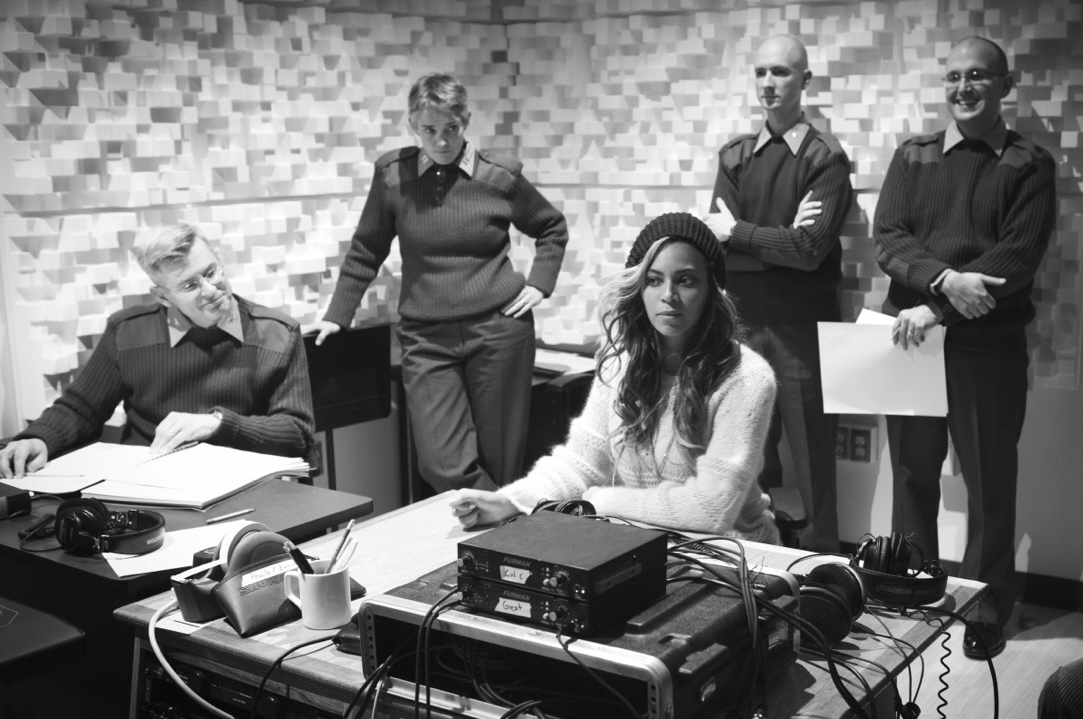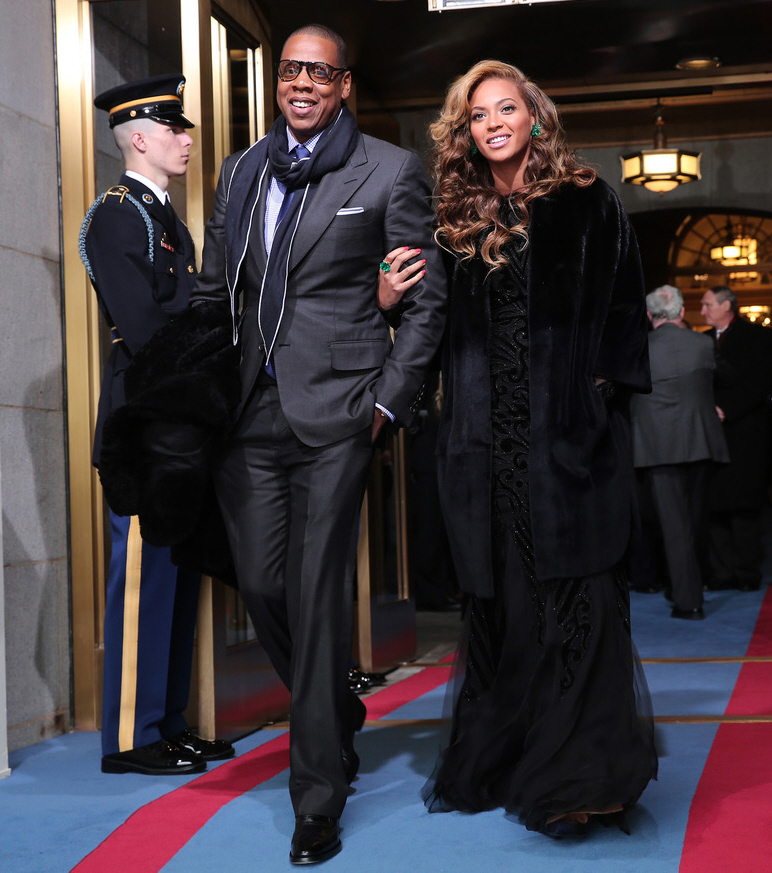 Photos courtesy of Beyonce's Tumblr.