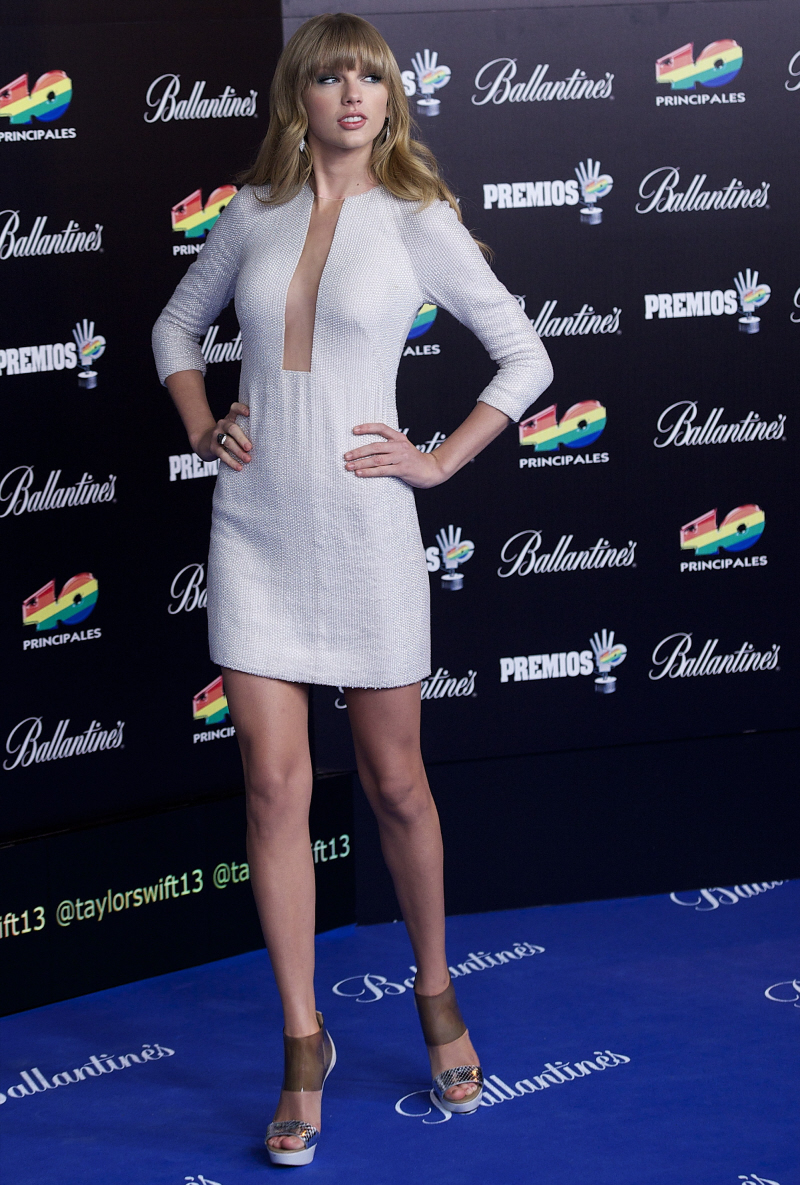 These are some new photos of Taylor Swift at the 2013 '40 Principales Awards' in Madrid, Spain last night. Swifty is really getting into the habit of showing off those bolt-ons, right? She's really happy with them. Good for her… I guess? The dress is by Kaufman Franco, and I hated it at first until I really looked at the fabric… it's like a slinky silk-blend sweater-dress! So now I kind of like it. I love a good sweater-dress! Her shoes are Christian Louboutin, and aren't they the ugliest Louboutins you've ever seen?
Anyway, Swifty arrived in Madrid on Wednesday, I think. Before that, she was in England briefly – remember that? She flew to England earlier this week for no other reason than to crack-stalk Harry Styles. Well, Radar (and other outlets) claim that Harry wouldn't even SEE her.
Harry Styles snubbed his one-time girlfriend, Taylor Swift, during her recent brief visit to London, RadarOnline.com is exclusively reporting. The One Direction heartthrob declined the 23-year-old country singer's offer to meet up in England's capital, after she flew in, primarily for a photo shoot, but with the added hope of wooing back the Brit boybander.

Both Swift and Styles are expected to appear at the NRJ Music Awards in Cannes, France this weekend, where Taylor is hoping to convince the 18-year-old that they should give their relationship another go.

"Taylor was desperate to meet up with Harry in London, but he totally ignored her," a source tells Radar. "He told her he had too much going on, even though she purposely arranged to stay at a hotel that wasn't too far away from his home.

"Harry found Taylor a little too full-on and scary, and he was put off by how serious she was about him after such a short period of time. Then she had this crazy meltdown, accusing him of cheating, when he didn't. It freaked him out to say the least and he's kind of thinking she's more drama than she's worth.

"Harry's just a young guy looking for a bit of fun right now and is having the time of his life with gorgeous girls throwing themselves at his feet. He really isn't looking to settle down with the love of his life, but suspects that Taylor is.

"They're going to run into each other in Cannes though," the source continues. "So Taylor will get a second chance to try and win Harry back. And he better be on his game as by all accounts, Taylor can be pretty charming and convincing when she's face to face with her intended target."
I'm really glad that Harry snubbed her. I'm glad he's not buying into her usual rigmarole – she does this all the time whenever she gets dumped! She works her way back to the guy until he agrees to meet her and then she must lay some epic guilt-trip on them. I'm glad Harry's not playing! And HAHA on Swifty for flying all that way just to get denied.
Oh, and I'm including some pics of Alicia Keys at the same event last night in Madrid – I kind of like her style here!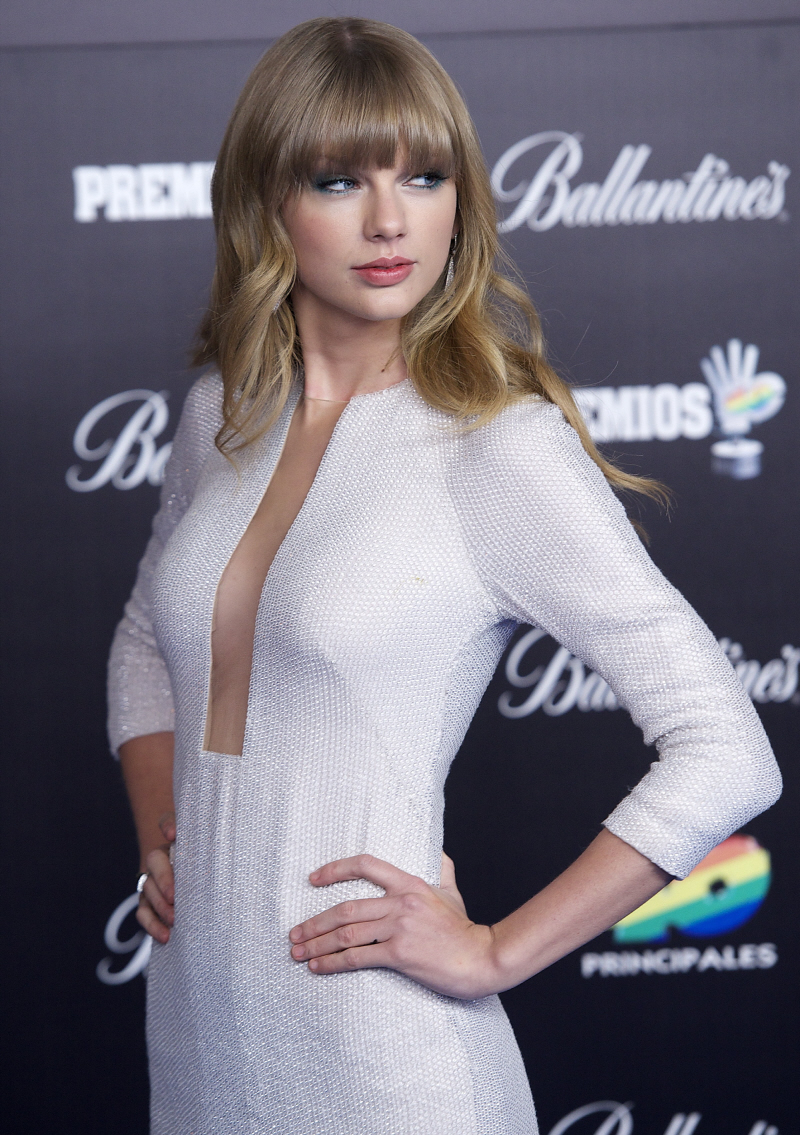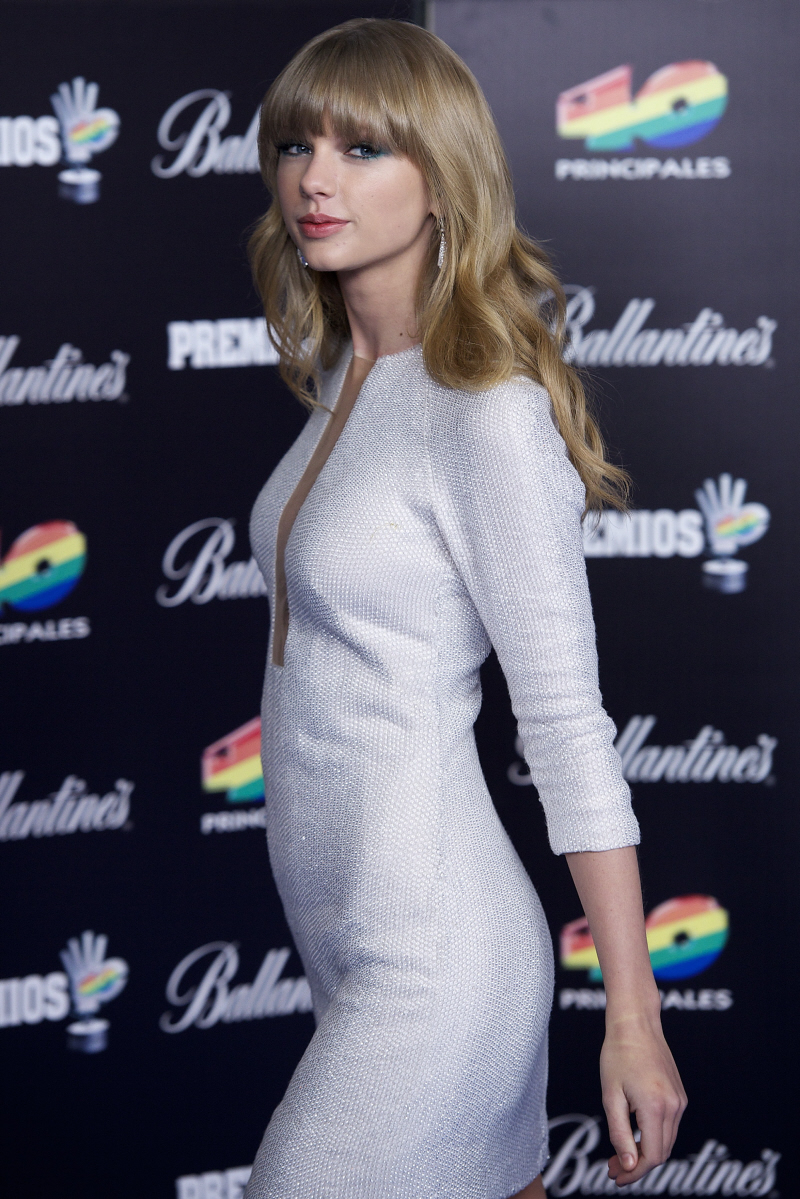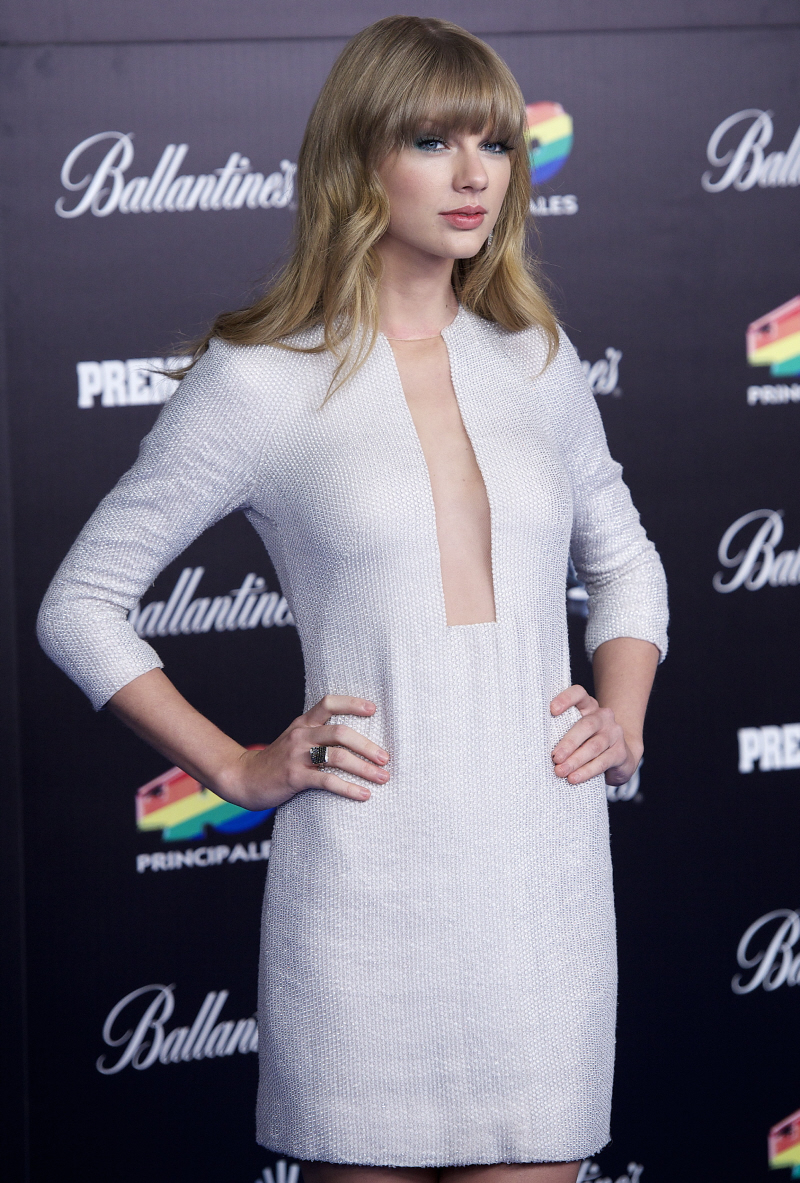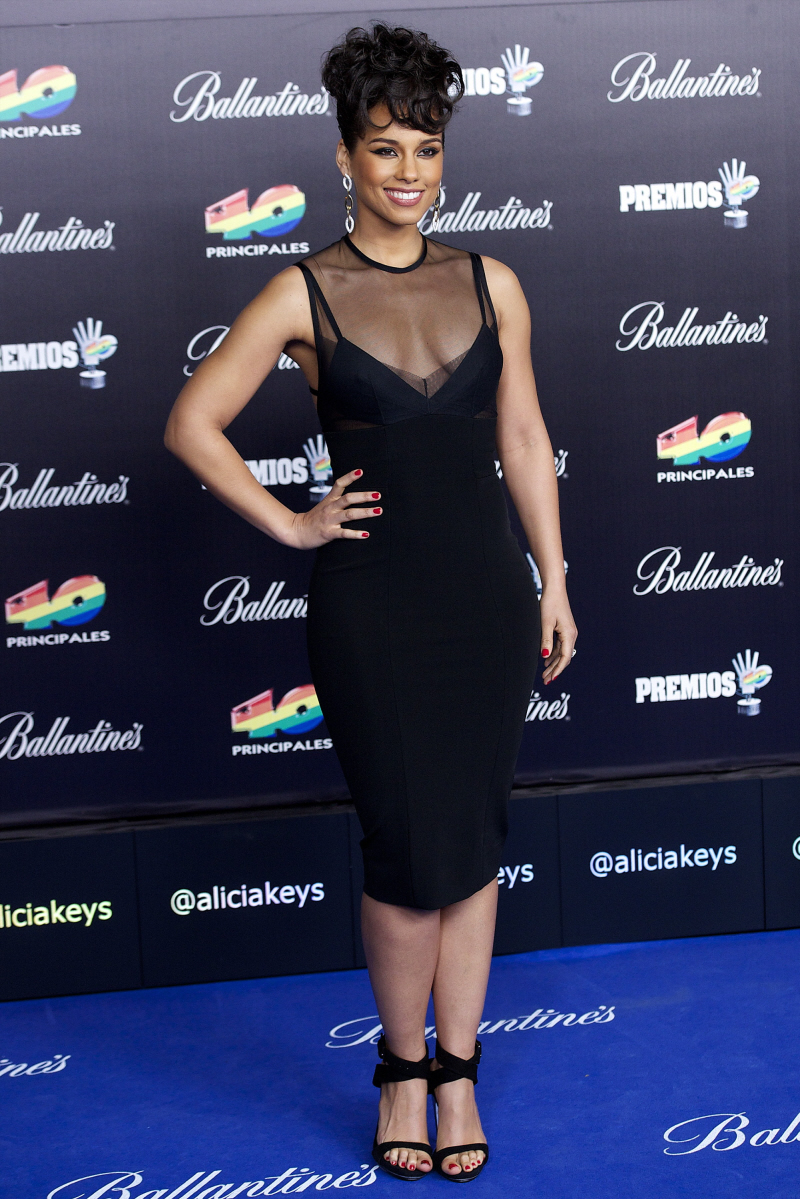 Photos courtesy of Sean Thorton/WENN.com.