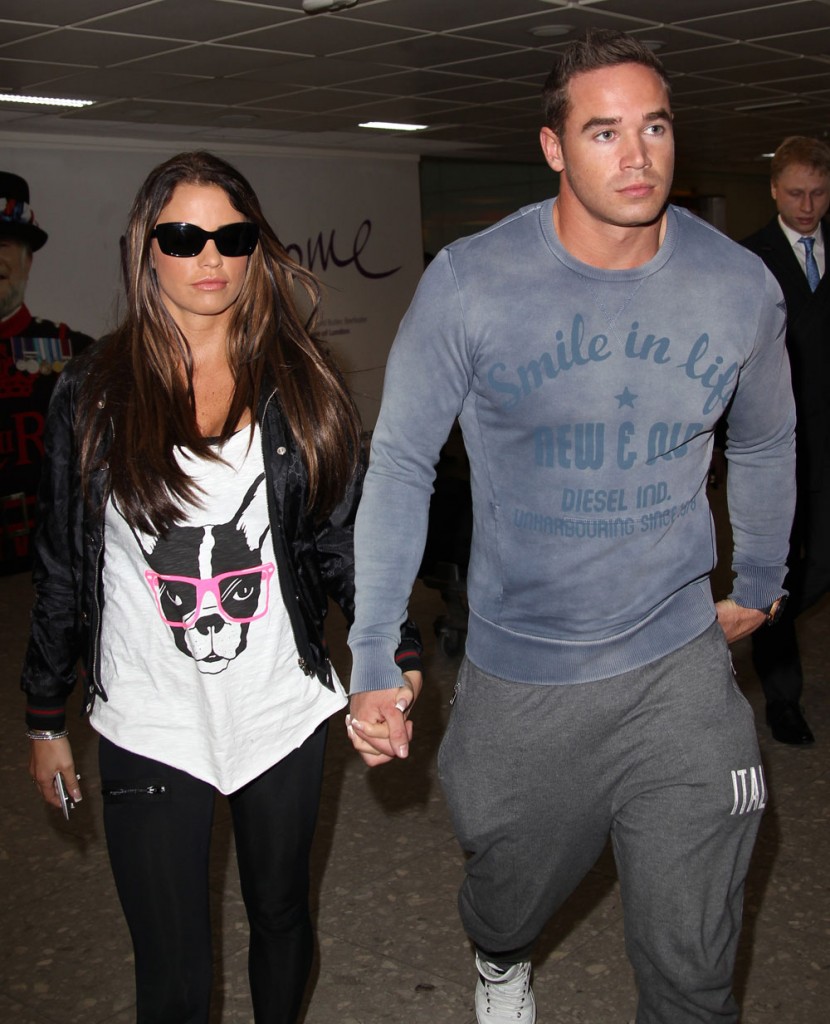 This is just an amusing story about British "glamour model" Katie Price's third wedding, to a male stripper named Kieran Hayler. (Go here to see the trashiest wedding dress and most Botoxed groom ever.) Katy is pretty famous in her native UK, she's known for her reality shows, for her multiple ghostwritten biographies, for having extreme T&A at basically every photo op, for her sex tape, for her personal drama, etc. So it's amusing to me to hear that Katy is up in arms over the fact that a butler at the resort where she had her wedding, Sandals in the Bahamas, asked her if she was a porn star. She pretty much is. The best part of this story is the resort's response to Katy's complaints. Check out the last line in the quoted text below:
FURIOUS Katie Price has told how her wedding was almost ruined by a series of disasters at her hotel — including a butler who asked: "Are you a porn star?"

The Sun columnist, 34, hit out after returning from Sandals Royal Bahamian Resort and Spa with third hubby, builder Kieran Hayler, 25.

She said her wedding snaps showed a beach — "but if you looked the other way there were ugly skyscrapers".

The sunbeds were plastic, their wedding tent "looked like it came out of B&Q" and the atmosphere was "more 18-30" than royal.

Model Katie said: "Sandals, my a*** — it was more like a smelly old flip-flop.

Sandals said it was "disappointed Ms Price was not happy with her stay" and that the butler denied making any derogatory remarks.

It added: "As a gesture of goodwill we are willing to offer her a refund on condition she does not choose our resorts for any future weddings or stays."
That's hilarious, right? The resort will refund her money "on condition she does not choose our resorts for any future weddings or stays." Priceless!
I was looking through the photos on The Sun's site, and Katie looks slightly pregnant to me, so I googled it to see – and came up with this article in which she admits to not using protection for the last four years. So it's definitely possible.
Katie's last marriage, to cagefighter and crossdresser Alex Reid, lasted less than a year. Her first marriage, to Peter Andre, was for a full four years. So what are the odds on this one? I'm giving it 18 months, tops.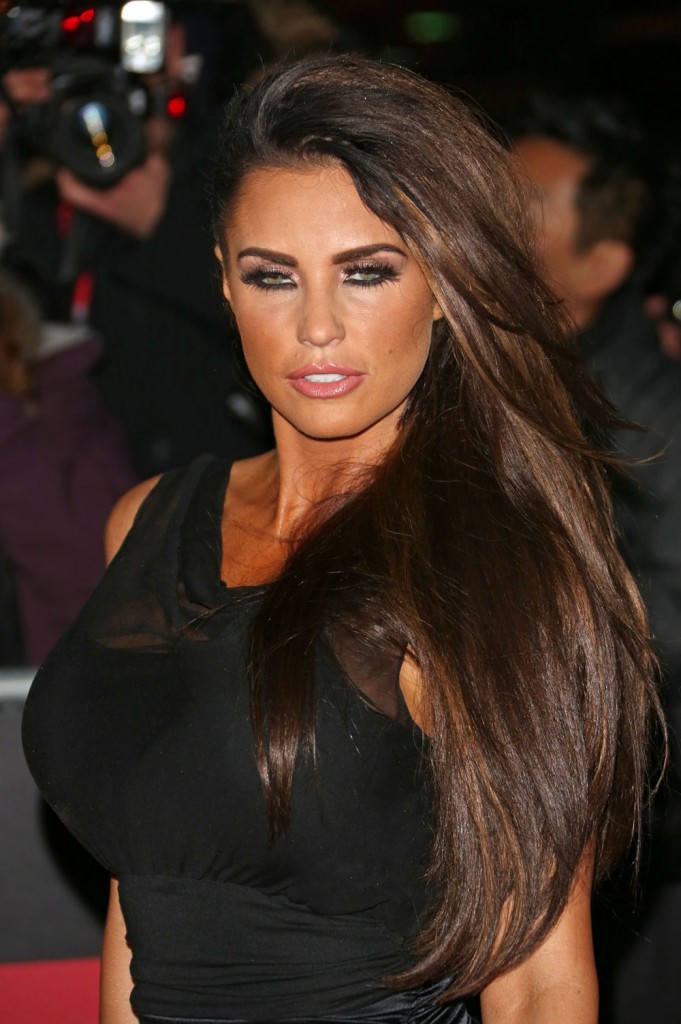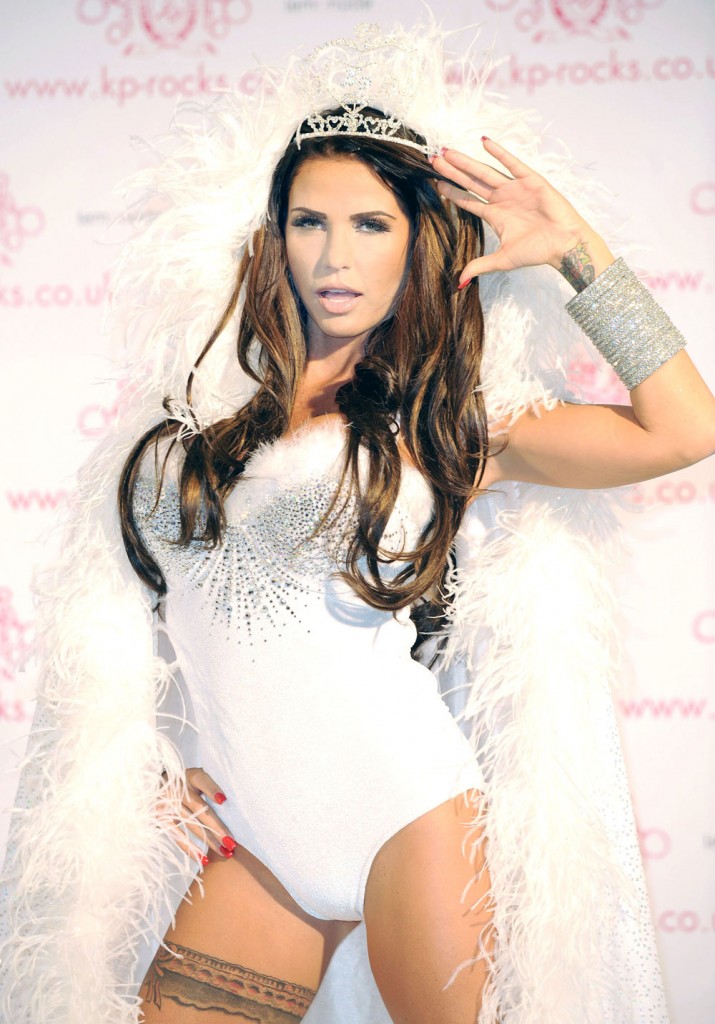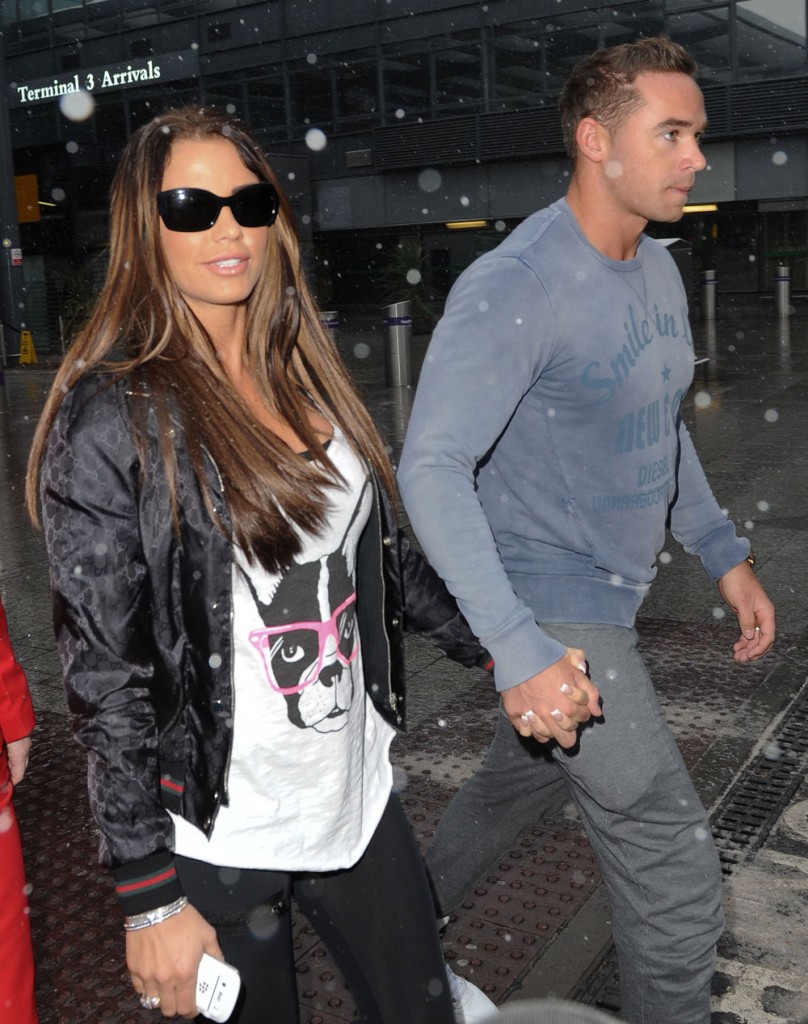 Katie Price and Kieran Hayler are shown at Heathrow on 1-20-13. She's also shown on 12-6 and 11-7-12. Credit: WENN.com and FameFlynet