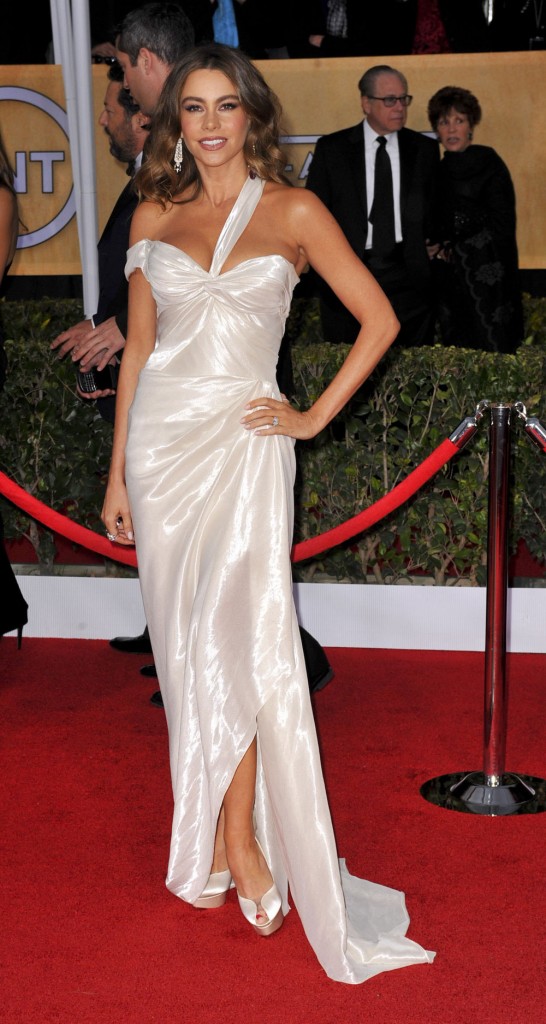 Last night, during the red carpet interviews, it was like a repeat for me with Julie Bowen and Sofia Vergara. Julie was talking to Giuliana Rancic, and then Sofia Vergara crashed the party with her over-the-top personality and tatas. Don't they do that every time? Like Julie starts it off and then Sofia has to barge in. It's not like Julie minds, she's good friends with Sofia and they probably arrive together and plan it like that, it's just kind of tired for me, as is Sofia's very consistent style. She does bombshell va-voom and that's it. At that SAGs it was more of a dud dress for Sofia. She was in this very white, very wrinkled Donna Karan gown that just looked like a cheap prom dress. You know who else wore Donna Karan last night? Naya Rivera in that Elvira gown. Both of those women looked awful.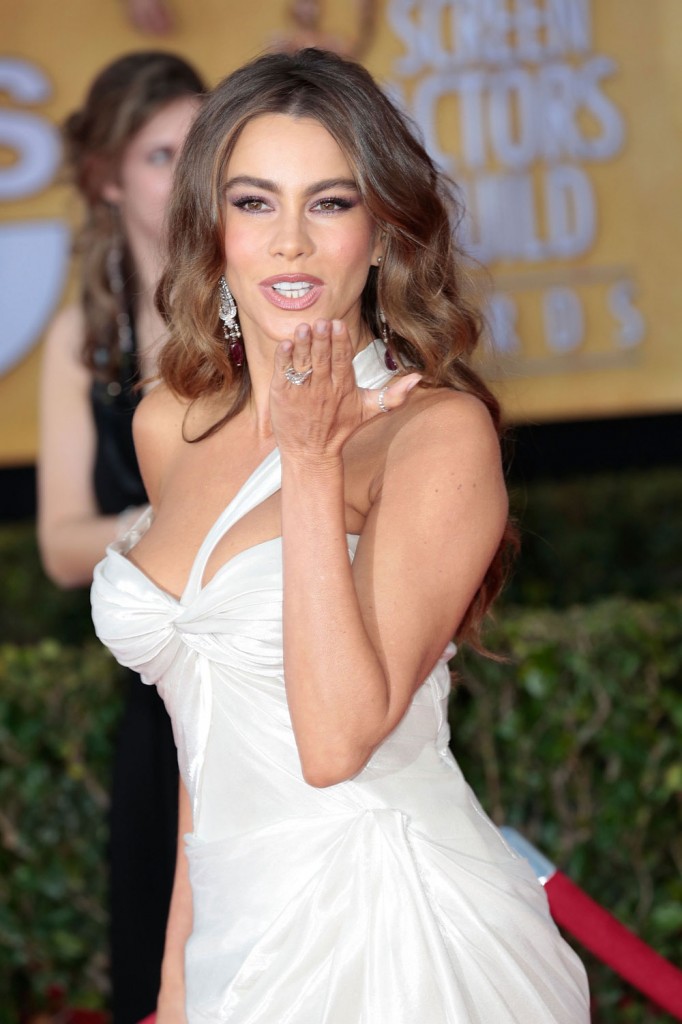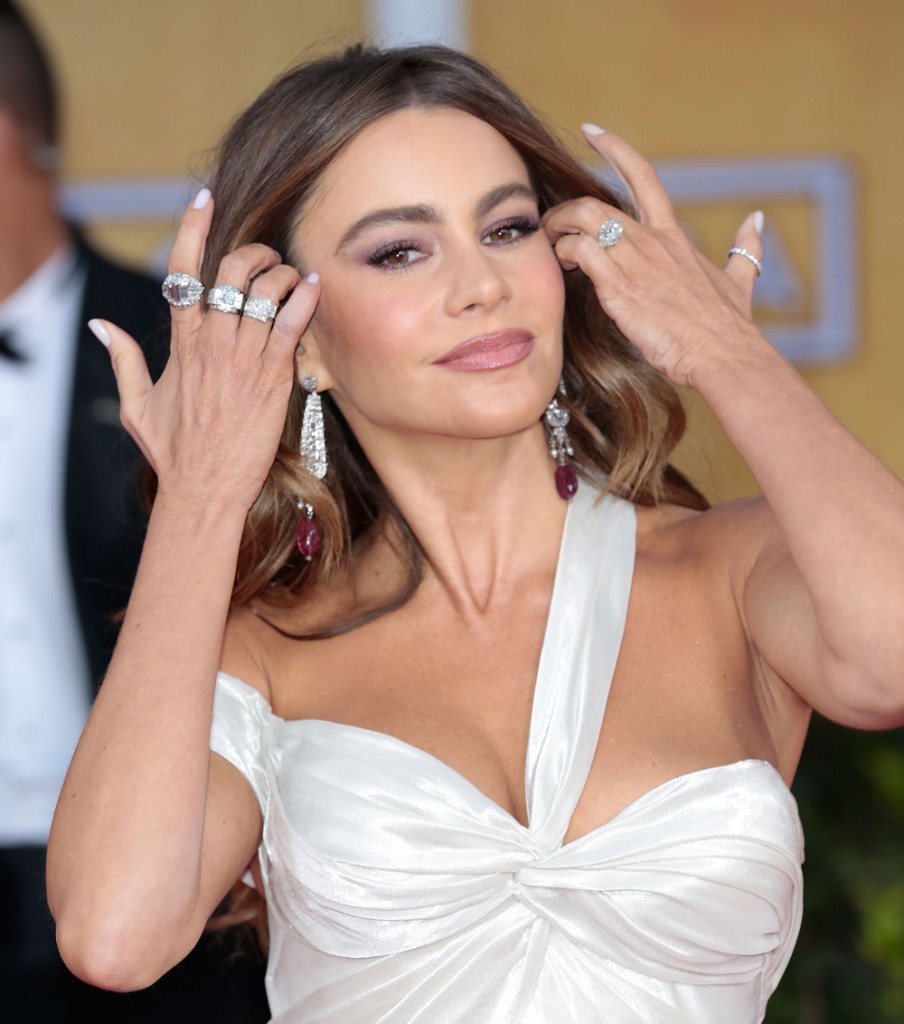 Modern Family won the actor for ensemble cast in a comedy, which comes right on the heels of their Golden Globe win this year for best television series – musical or comedy. Here's Sofia clutching the award in the press room.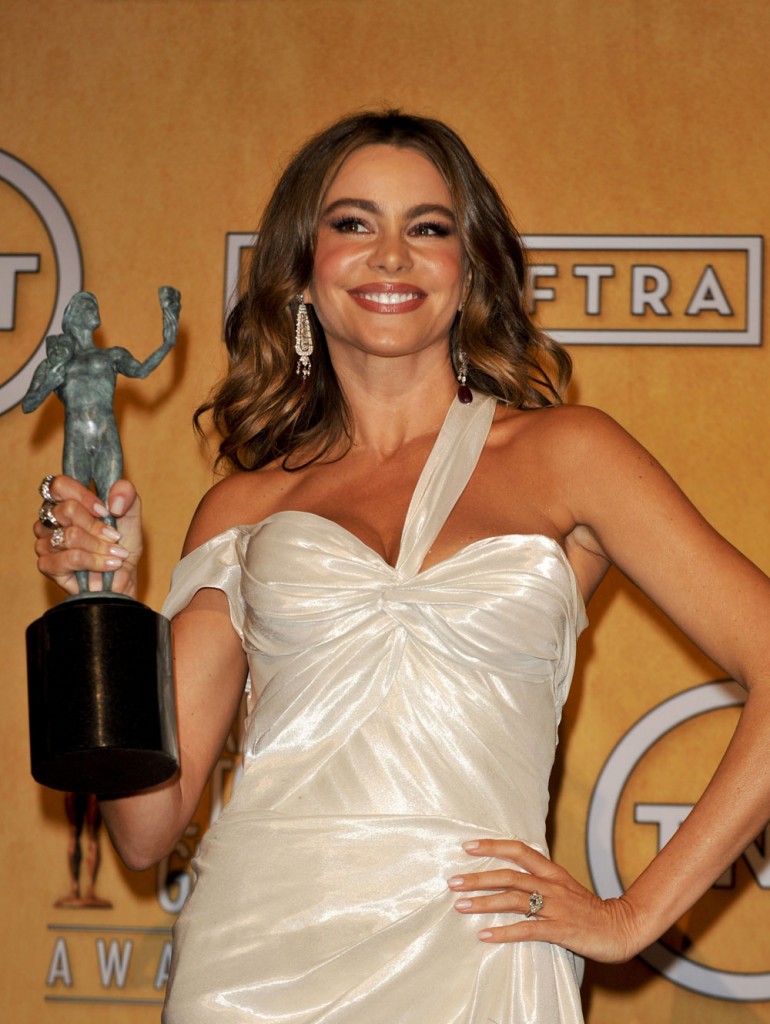 In contrast Julie Bowen wasn't bad in this black leather Johanna Johnson v-neck gown with studded cap sleeves. I get what she was going for – rock and roll meets high fashion, and it's not a failure of a dress. There's something cool about it, although I admit that I like Julie so I'm willing to give her a pass. I didn't like her messy ponytail, though, I thought she could have done something else with her hair.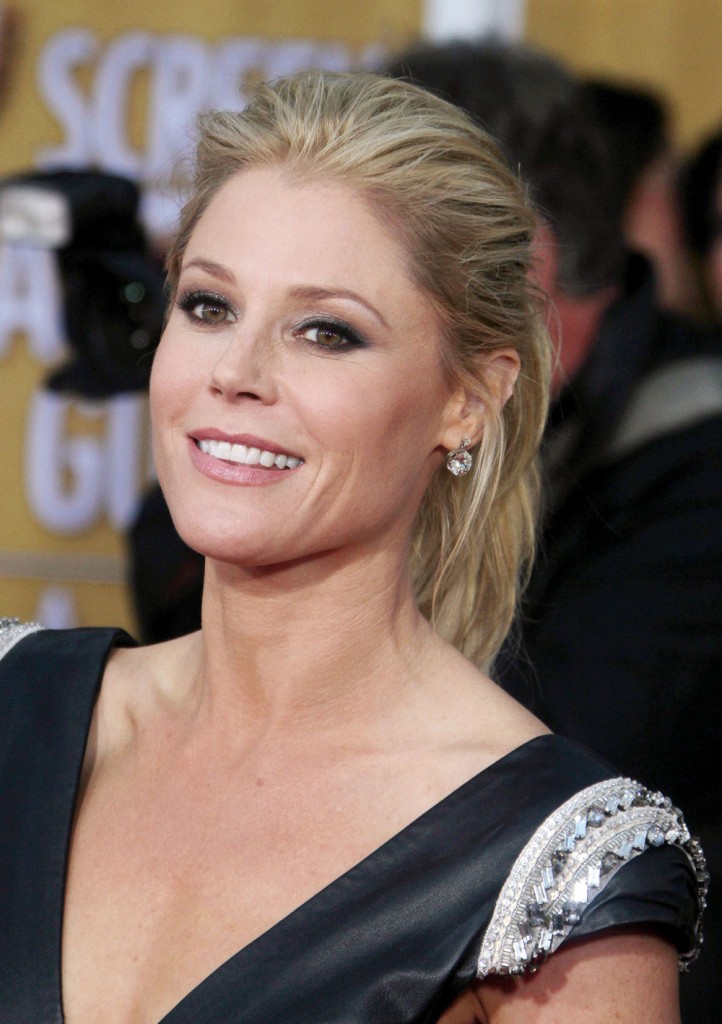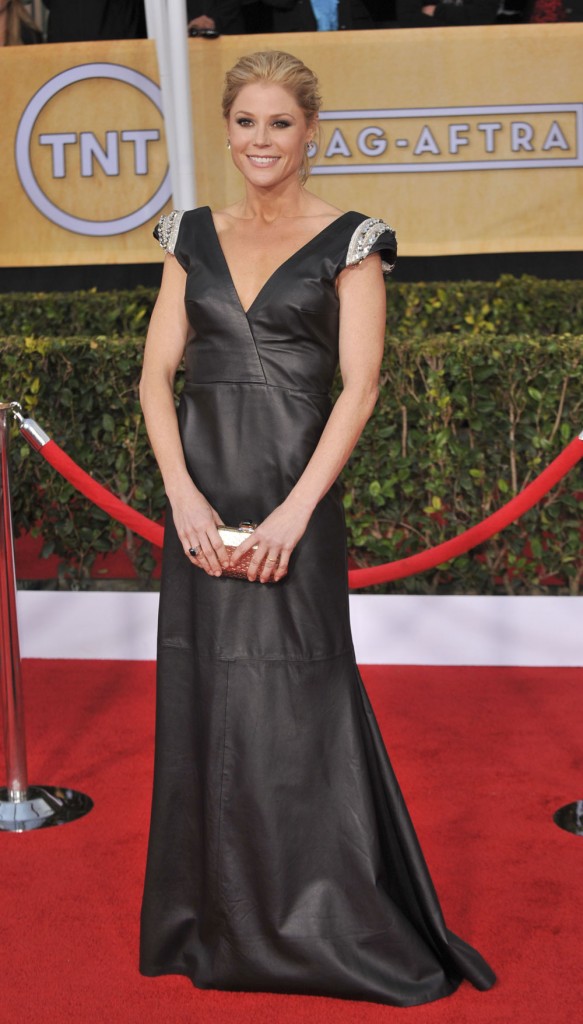 Their cute costar, Sarah Hyland, was radiant in purple strapless Dolce & Gabbana. This dress is so pretty, and look at how perfect her makeup is. Overall she looks amazing.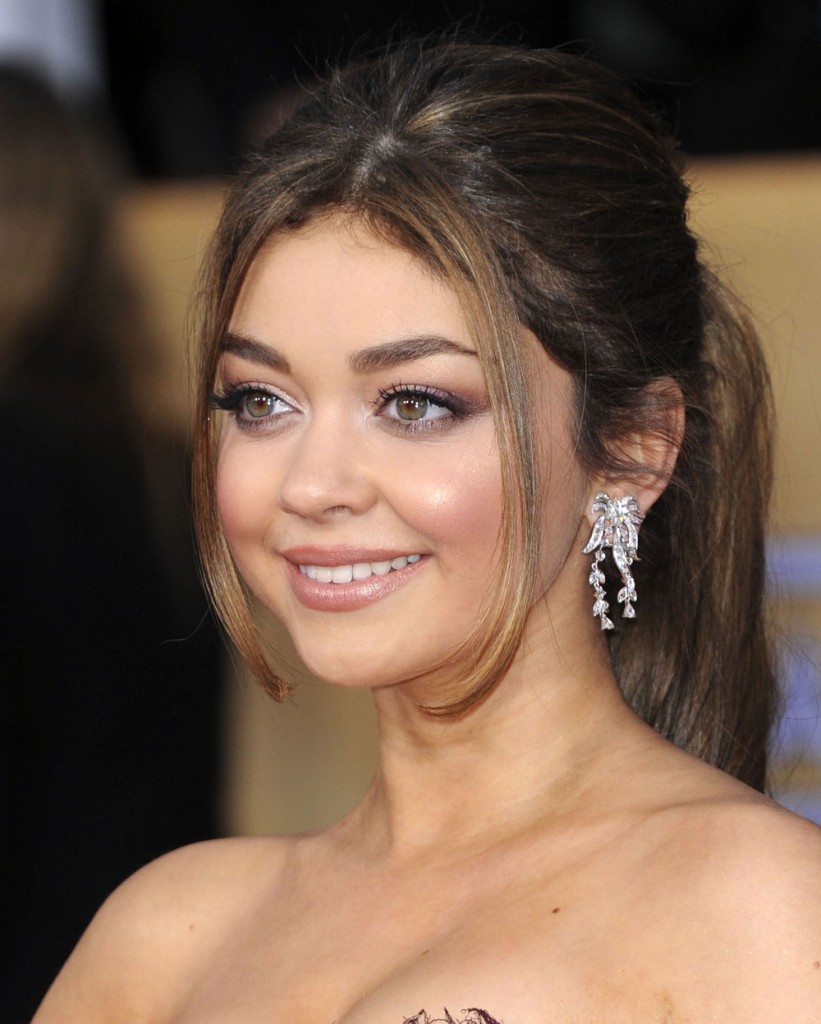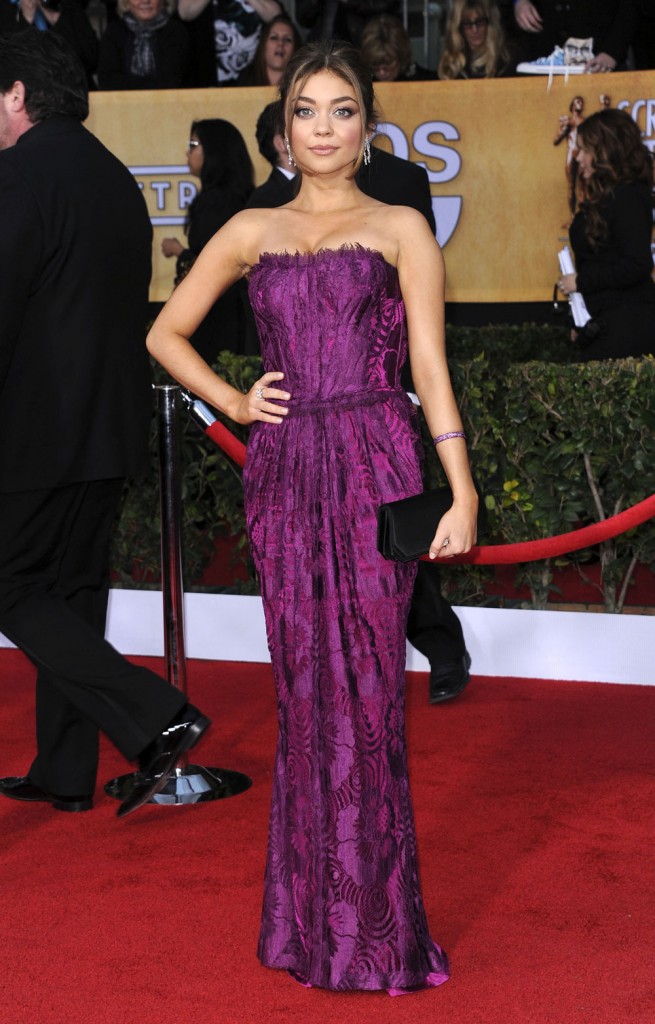 And I'm throwing pregnant Busy Phillips in here at the end for lack of another place to put her. She was in a full-coverage full-length Gabriela Cadena gown and told Giuliana that she decided to show off her bump instead of hide it. She also revealed that she's due in June. I liked that she went with such a fitted gown, that was a bold choice. I also liked her statement necklace. Her hair looked a little goofy to me all puffed up like that.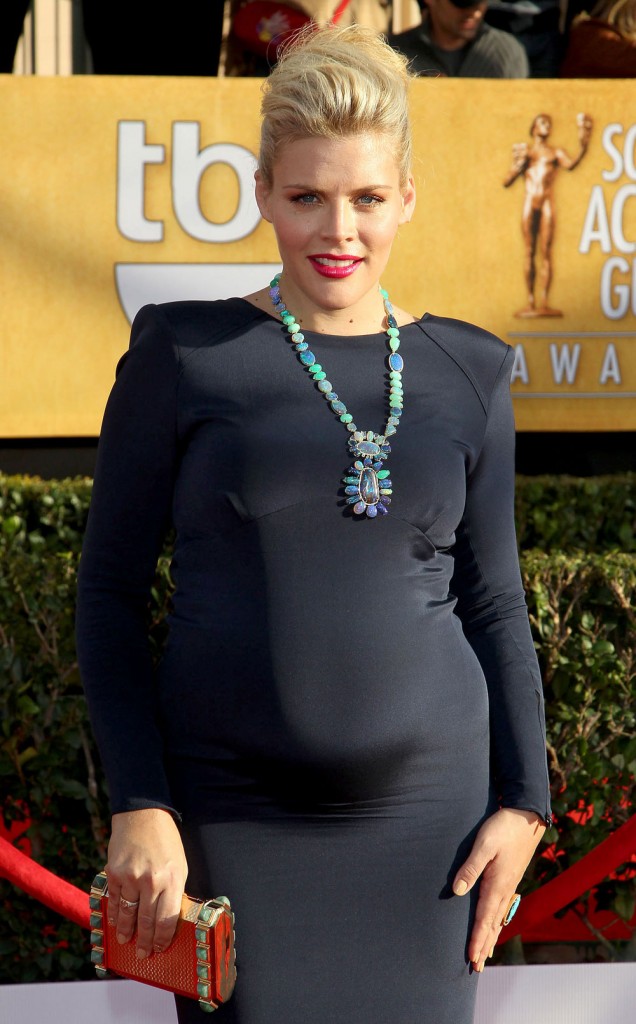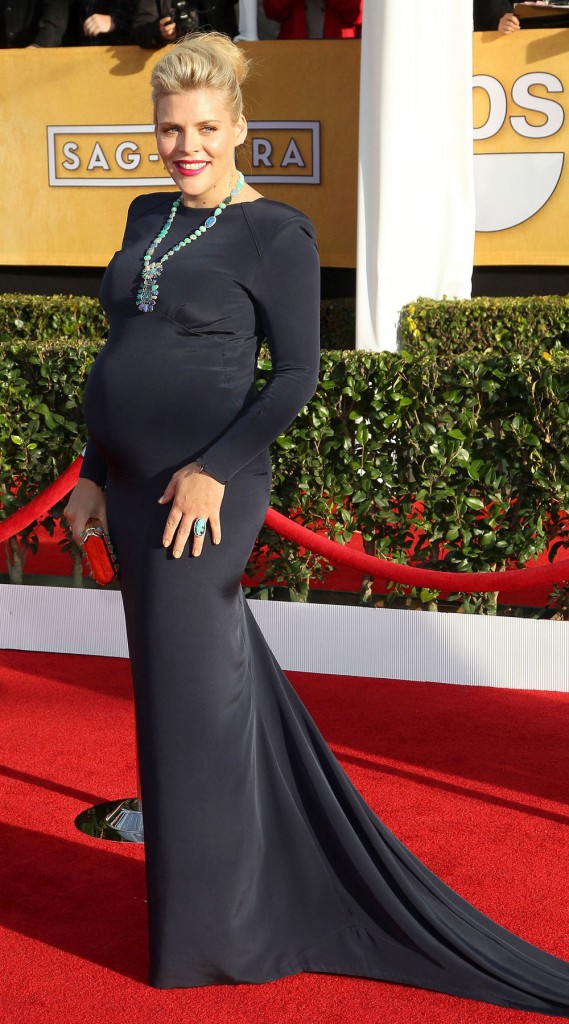 photo credit: WENN.com and FameFlynet