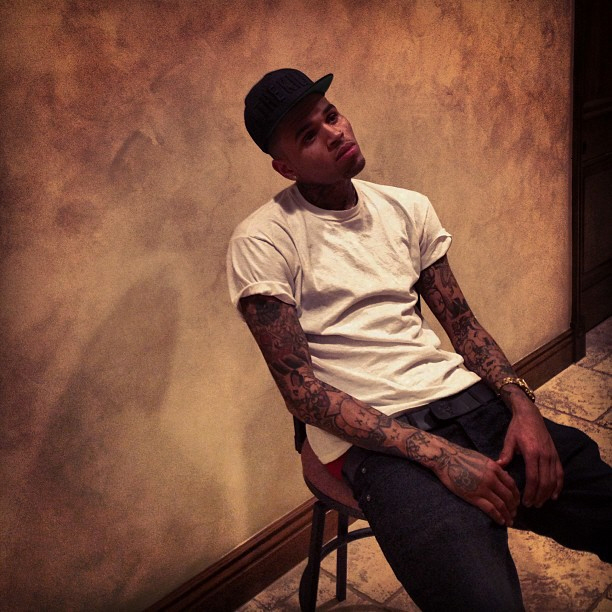 Just when I'm saying to myself, "Ah, this is going to be a good day – everyone is being really subdued after an awards show, there won't be any famewhore eruptions," that's exactly when Chris Brown strikes. Literally. He STRUCK Frank Ocean. According to TMZ & Us Weekly, Brown assaulted Frank Ocean in West Hollywood last night.
Another day, another violent feud for Chris Brown. The 23-year-old has been accused of physically assaulting fellow R&B star Frank Ocean at a West Hollywood parking lot on Sunday Jan. 28. A report from the Los Angeles Sheriff's Department confirms that "Chris Brown and the victim were involved in an altercation over a parking space. The altercation allegedly led to Chris Brown punching the victim," with Brown and Ocean's respective entourages being separated after a brief tussle.

Although the LASD does not mention the Grammy-nominated Ocean by name, he tweeted about the incident himself. "got jumped by chris and a couple guys. lol," Ocean, 24, wrote. "cut my finger now I can't play w two hands at the grammys." Ocean's debut album, channel ORANGE, topped many critics' Best Albums of 2012 lists, and has been nominated for six Grammys.

Brown's past assaults include his 2009 pre-Grammys attack on girlfriend Rihanna and a 2012 club brawl with Drake. Back in July 2012, the "Don't Wake Me Up" singer denied reports that he directed a homophobic slur against Ocean, who had recently revealed that he was bisexual, and that his first love was a man.

"My Opinion on the whole Frank Ocean subject is ……… Love who u wanna love. It's ur decision," Brown tweeted at the time. "People stop searching for BS."
I've never been one to believe the "theory" that Chris is on the down-low – that "theory" came about around the time Chris beat the hell out of Rihanna, with some suggesting that Rihanna was trying to peep his phone to see what MEN he had been in contact with. But I don't think he's on the down-low. I think he's heterosexual. And I think he's still really violent and rage-y and he has a history of saying nasty things about gay people, and dropping homophobic slurs like they're nothing.
As for this story – TMZ has some other details… let's see…TMZ's sources (Team Breezy sources) claim that Ocean started it because Chris was trying to leave Westlake Studio and Ocean and his crew "blocked Chris from leaving." A source claims Frank Ocean told Chris, "This is my studio, this is my parking spot." When Chris went to shake Ocean's hand, Ocean's people attacked Chris and then Chris's people attacked Ocean's people. The cops were called and TMZ says that the cops spoke to Frank Ocean because he stuck around and that Chris threw the first punch (shocking) but that no one has pressed charges and no arrests have been made.
Now, do you believe that Chris Brown got into a fight that he did NOT start? Do you think Frank Ocean and his crew tried to step up to Breezy? No. I don't believe it.
Chris Brown has been posting photos to his Instagram in the wake of the fight too. The one from the studio included the message "Working on my album. Not working on negativity. Focus on feeding ya family. Bulls–t will forever be in the shadows."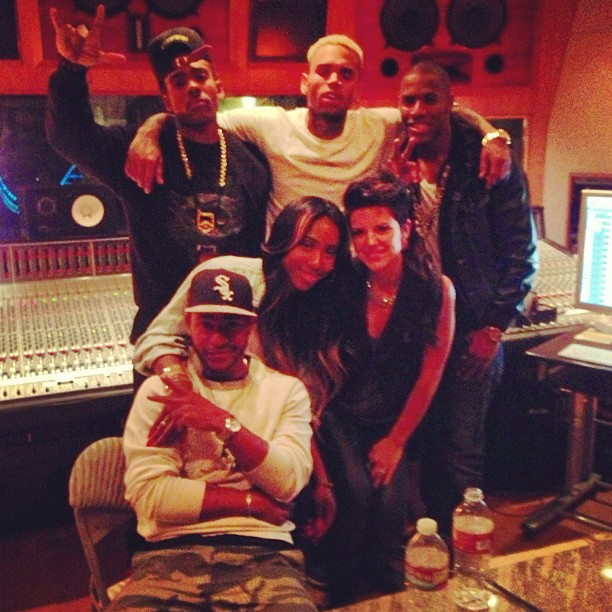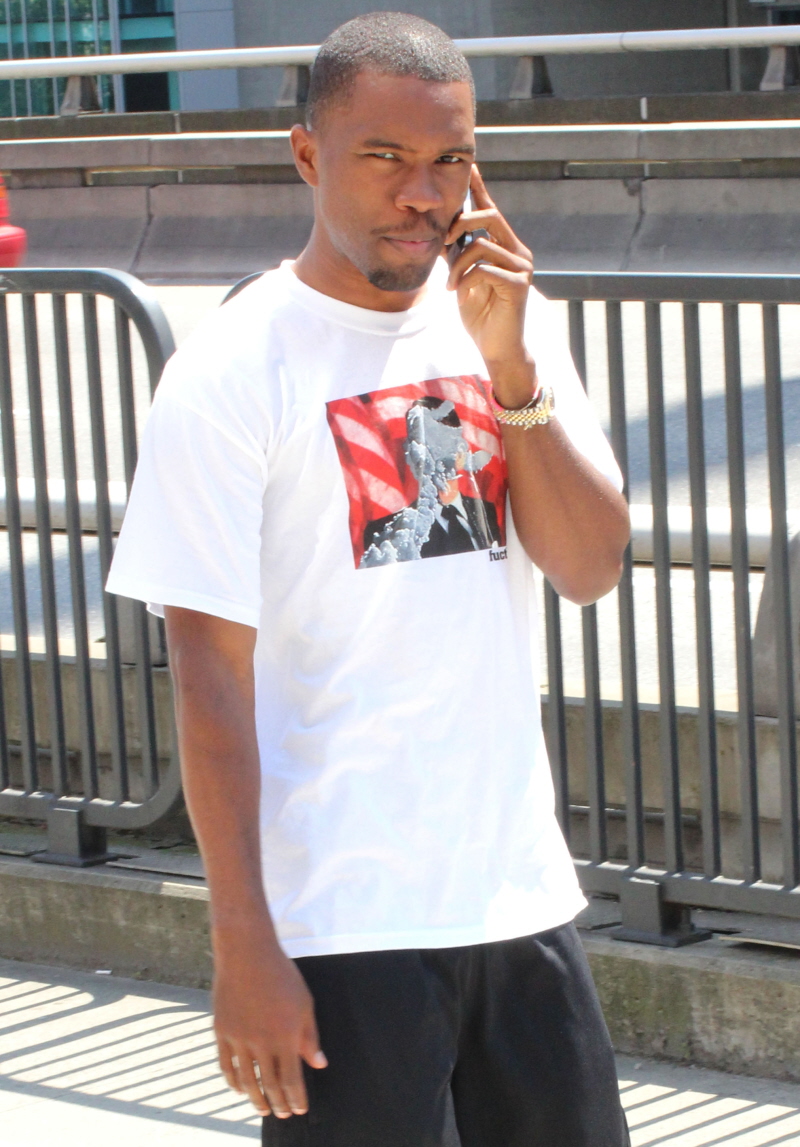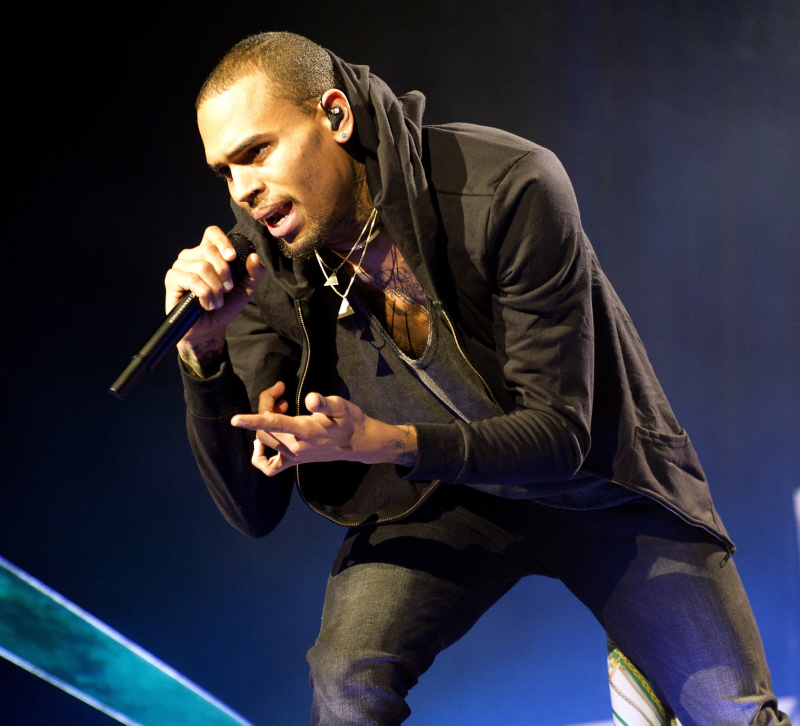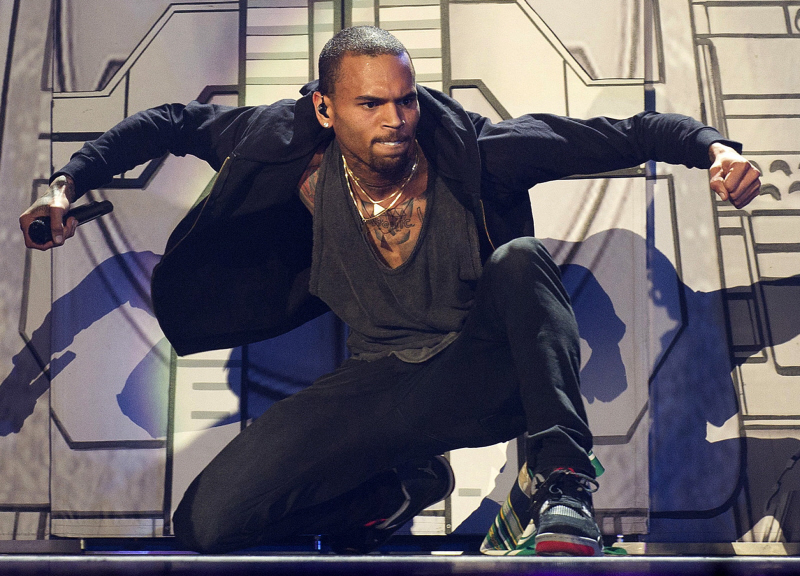 Photos courtesy of Chris's Instagram, WENN, Fame/Flynet.