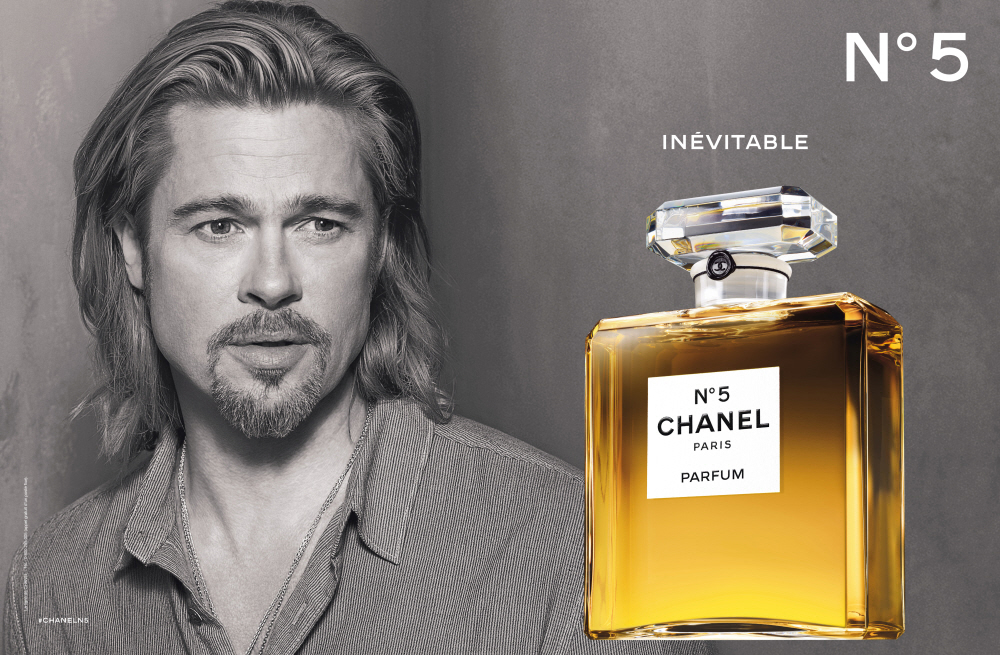 Everybody in the world completely hated Brad Pitt's Chanel commercials, right? Right. Actually, my mom liked them. She's not a Chanel consumer in anyway, but she told me she thought it was "clever" and "sexy" to use Brad for a commercial for women's perfume. But everybody else hated them, right? It was just Brad, in black-and-white, talking nonsense about the world turning and how Chanel is "inevitable". So you would think that with the ad campaign being a laughing stock – to the point where Saturday Night Live spoofed them – that someone would be getting pink-slipped and there would be hell to pay at Chanel? Not so much.
Bloomberg has a fascinating look at the business of the Chanel label – a lot of it is simply interesting from a financial standpoint, and from a PR/branding standpoint, considering Chanel is often equated with the highest-most tier in the fashion world, the most exclusive, the richest, the highest quality. You can read the full Bloomberg story here – the basic gist is that Chanel is pretty much the only label doing consistently well in America and all over the world, with collections selling out regularly and lots of demand for a variety of Chanel products. I'm including an interesting part about the effect of the Brad Pitt ads…
When Chanel SAS stocked boutiques in November with its latest range of 4,000-euro ($5,380) dresses and 3,200-euro quilted handbags for winter getaways to places such as St. Barts, the company wasn't sure how consumers would react.

"We were a bit skeptical about the global environment," said Bruno Pavlovksy, who heads closely held Chanel's fashion division. Two months later, "more or less everything is sold out. It was quite a surprise."

"When you get the right product, everything is going very quickly, perhaps more quickly than what we have seen in the past," Pavlovsky said in an interview last week in his office, a short walk from where Chanel opened its first store in Paris. Fragrance and watch sales are "doing very well," he said.

The company's apparent success owes much to how it has managed its image, according to Luca Solca, head of luxury-goods research at Exane BNP Paribas in London.

While Chanel has established a "high position" in apparel and leather goods, it gets the bulk of its 6.5 billion euros of retail equivalent sales from high-margin fragrances and cosmetics, estimates Solca. That allows Chanel to be generous when building its brand, he said.

"They have a huge muscle, given scale, in communication," said Solca. "Their brand deployment has been spotless."

Chanel generated hundreds of millions of dollars in free advertising after last year's hiring of actor Brad Pitt as the face of its No. 5 fragrance earned commentary in the media, Jessica Matthias, an account director at PR consultant Wordville Ltd., estimated in October.

Once the mainstay of Chanel's business, haute couture — custom-made clothes such as the white gown worn by "Les Miserables" star Anne Hathaway at the 2013 Golden Globe Awards — now accounts for only a small part of revenue, according to Pavlovksy. Yet it remains key to the company's image, he said, calling it "a creative poster."
So, basically, even though Brad's Chanel ads were universally reviled, they did a good job for the "brand" and they gave Chanel millions and millions of dollars in free advertising. Which IS smart – I remember being surprised that Chanel actually sent us our first ever Chanel press email with a ton of images from Brad's photoshoot and all of the videos of his commercials, so they were actively engaging the fashion/gossip/entertainment blogs to write about them too, thus increasing the buzz (both negative and positive). And in the end, the Chanel brand not only withstood the criticism, they continued to flourish. Brad doesn't look so dumb now, does he? INEVITABLE!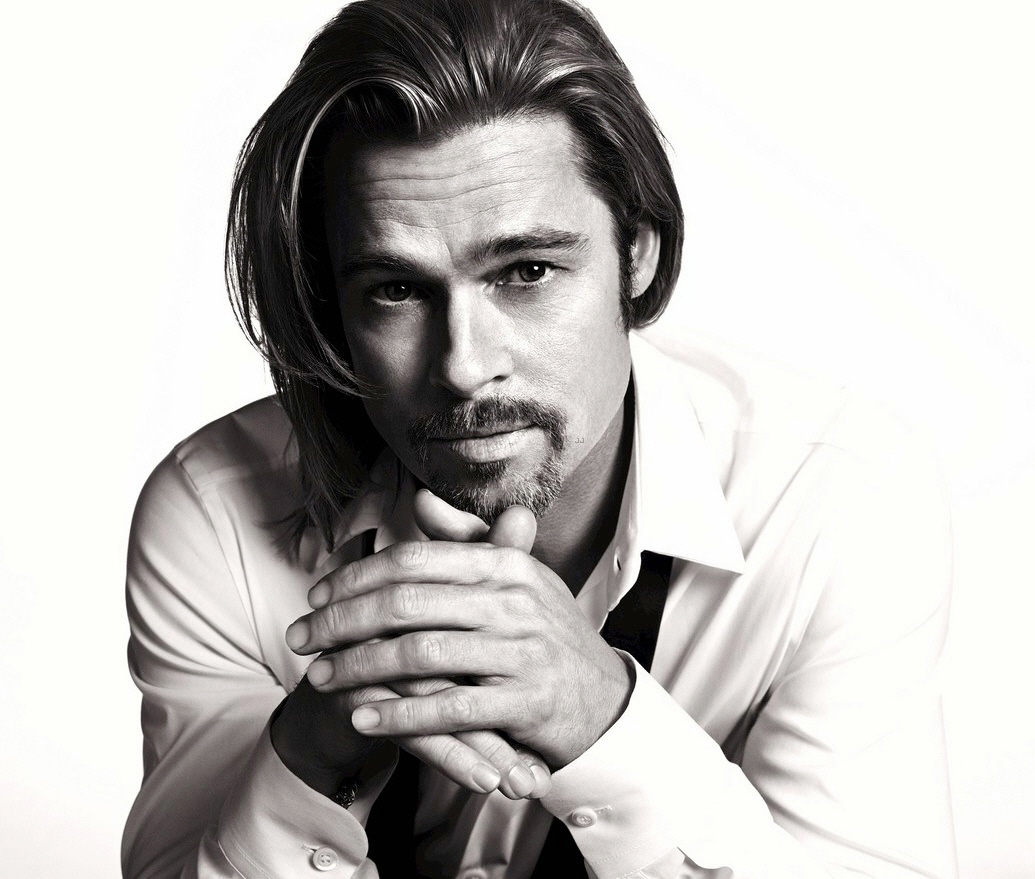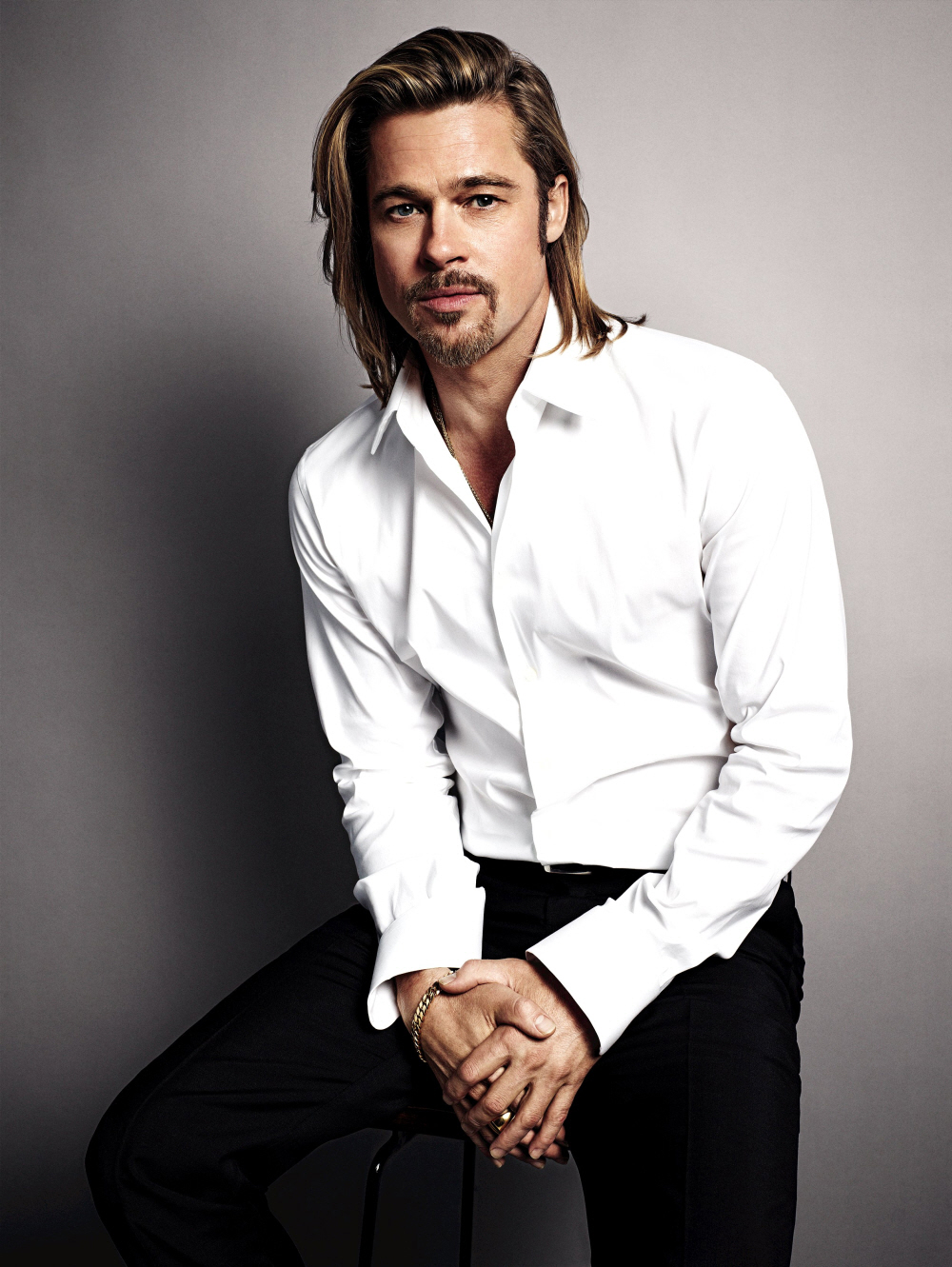 Photos courtesy of CHANEL.