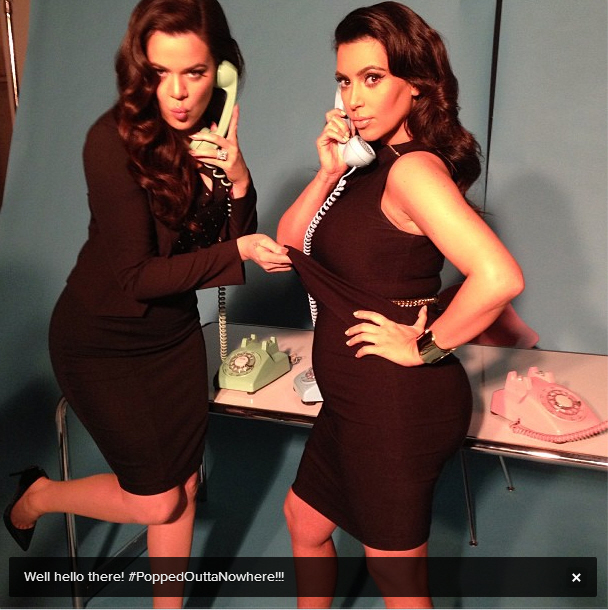 If you've been following my coverage of Kim Kardashian for the past month or so, you'll know that I've been surprised by Kim's somewhat consistent pregnant appearance. Meaning, I've been surprised that she hasn't gone "Full Jessica Simpson" – Kim put on weight in her boobs, her hips looked bigger, but overall, she just didn't "look pregnant" to me. But that's changing! Now well into her second trimester – she's due in July, so I guess she's four months along right now – Kim has finally "popped". Kim posted the header photo on her Instagram with the message "Well hello there! #PoppedOuttaNowhere!!!"
That photo was taken at a photoshoot for Kim and Khloe's girls' clothing line for Sears, which is why their hair and makeup looks (somewhat) professional). I'm also including some photos of Kim going into the gym yesterday in LA, wearing tighter gym clothes and showing off her bump a little bit more, although I think the bump looks bigger in the Instagram photo. As for the gym visits – remember, Kim is training with Tracy Anderson's "special prenatal workout plan." I bet Tracy is already bitching at Kim for gaining weight and telling her that her body is a "disaster".
Anyway, there's no going back now. Kim will just keep getting bigger and bigger. Does that make you happy? Here's a weird thought: I bet Kanye LOVES that Kim is going to get bigger. He seems like the kind of guy who's like, "Let's go get some more ice cream, girl."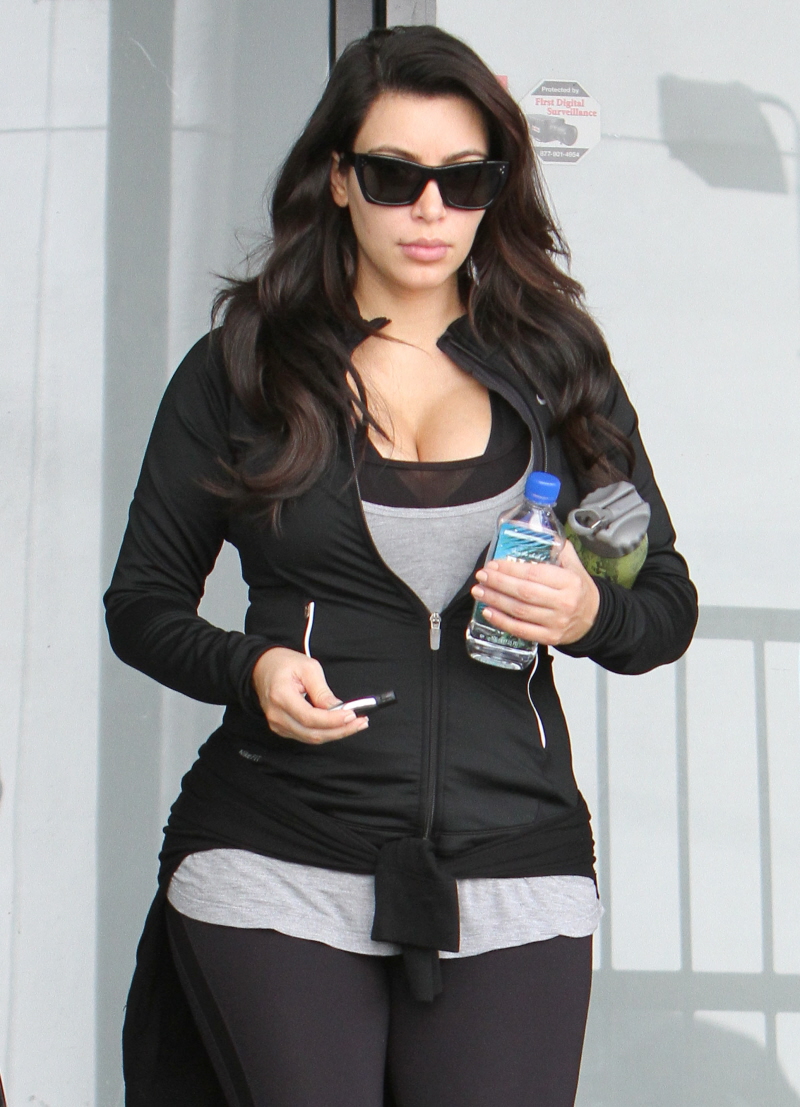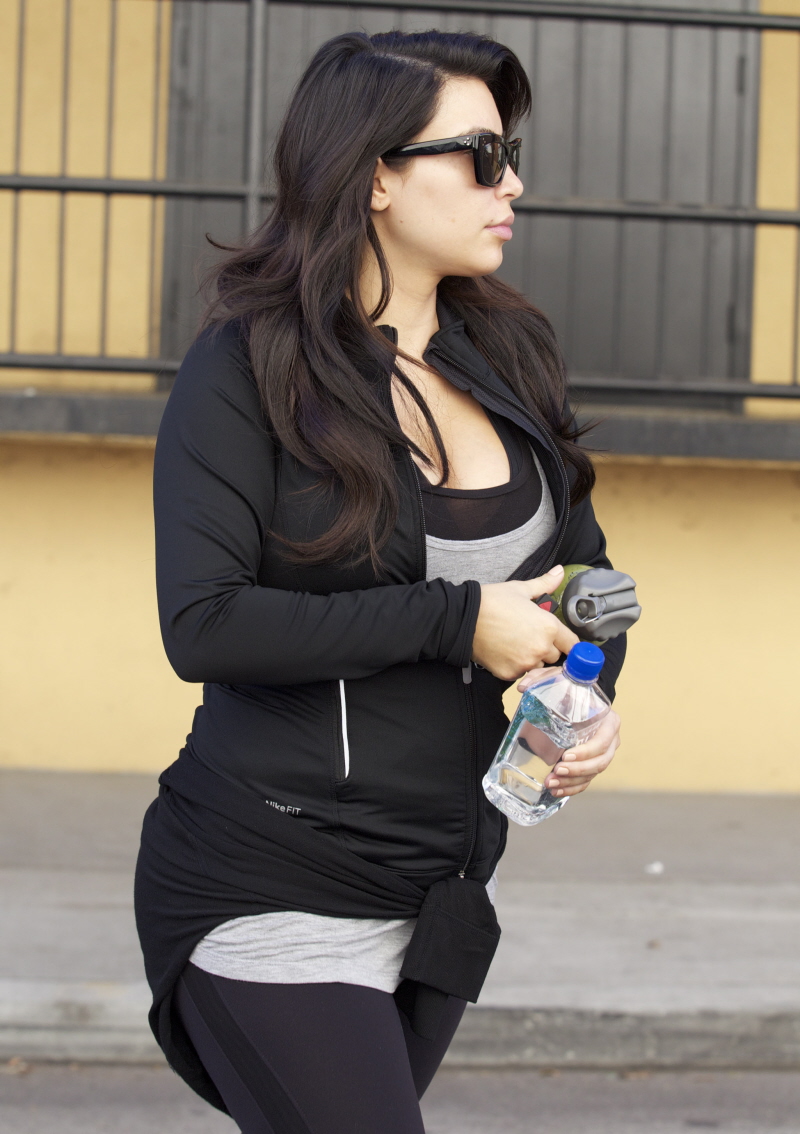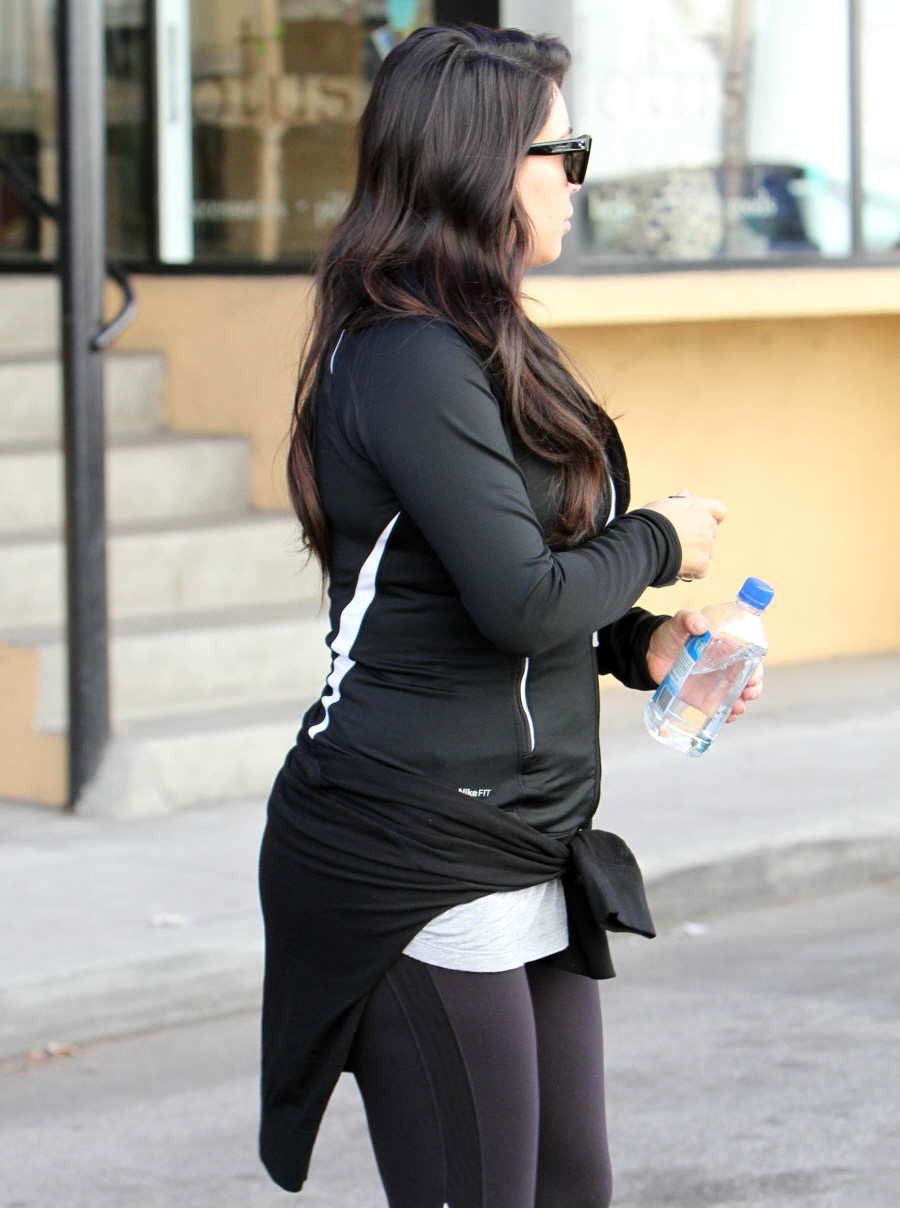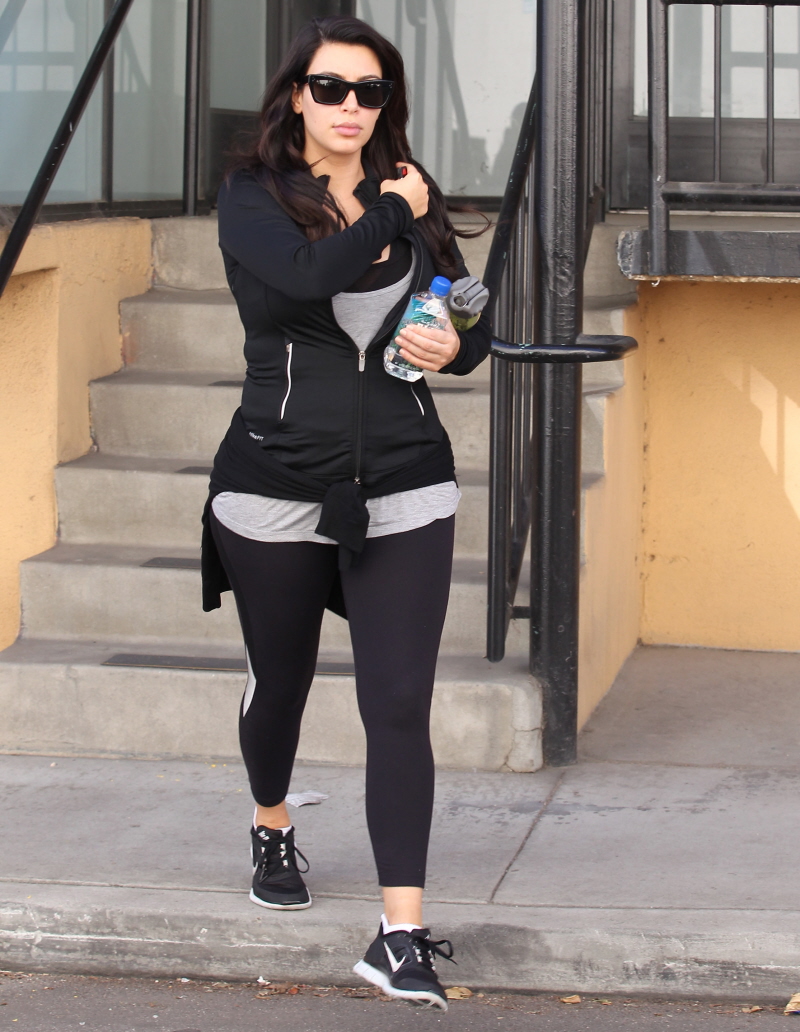 Photos courtesy of Kim's Instagram and Fame/Flynet.