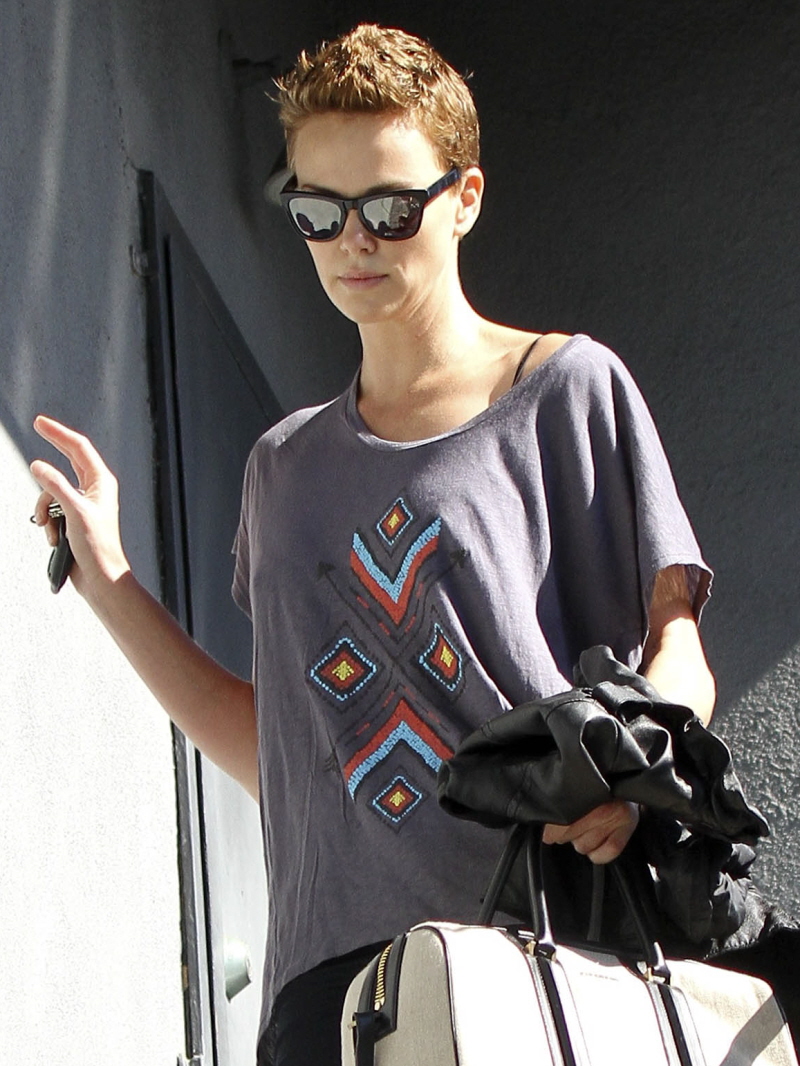 Charlize Theron's hair is growing out in a really adorable way, right? The last time we checked in on her, it was mid-December and her hair was really dark and buzzed/stubbly. Charlize is/was one of the few women who can rock a buzz cut and make it look fashion-forward and righteous, in my opinion, but now that her hair is growing out a little bit… I like this look even more. She lightened it too, right? I think she did, although she hasn't gone back to blonde. I think I can make out some itty-bitty baby roots, so I feel confident in saying she's lightened it recently.
Really, though, I just felt guilty for not liking Robin Wright's super-short pixie cut yesterday, so I'm trying to make up for it with this post. I'm not a full-on short-hair hater! You just have to have the face for it. Charlize has the face (and attitude) for it. Robin doesn't have the face for it. And, dare I say, Emma Watson didn't have the face for it either – at least not her initial pixie cut, although it looked a lot cuter when she grew it out to a shaggy, choppy faux-pixie. Meanwhile, my hair is only a few inches away from waist-length. Sigh… I need to get it cut.
In other Charlize news, The Hollywood Reporter announced earlier this week that she's "in final negotiations" to star opposite Seth MacFarlane in his second film as writer/producer/director. Seth had a huge hit with Ted, which I finally got to see over the holidays – I totally loved it too. It made me secretly love Seth, and the success of the film probably won over MANY Hollywood people. Seth's second film is a western-spoof in the vein of Blazing Saddles which he's calling A Million Ways to Die in the West. I'm assuming Seth will just be Seth in the film, not a talking CGI teddy bear. The plot line involves:
A Million Ways, which MacFarlane is starring in, directing and co-writing, is a Blazing Saddles-style comedy that follows a sheepish farmer who chickens out of a gunfight and sees his girlfriend leave him.

When he meets the wife of a notorious outlaw who offers to teach him how to shoot, the farmer at first sees a chance to win back his love but slowly falls for the woman. Complications ensue when the outlaw returns and reclaims his woman.
I'm assuming Charlize would play the wife of a notorious outlaw and not the wife of the sheepish farmer, correct? And the way it's described… I see Charlize playing the straight man to Seth's ribald/low-brow comedic role. So help me God, it actually sounds like a half-decent project. And I bet Charlize and Seth will probably like each other a lot.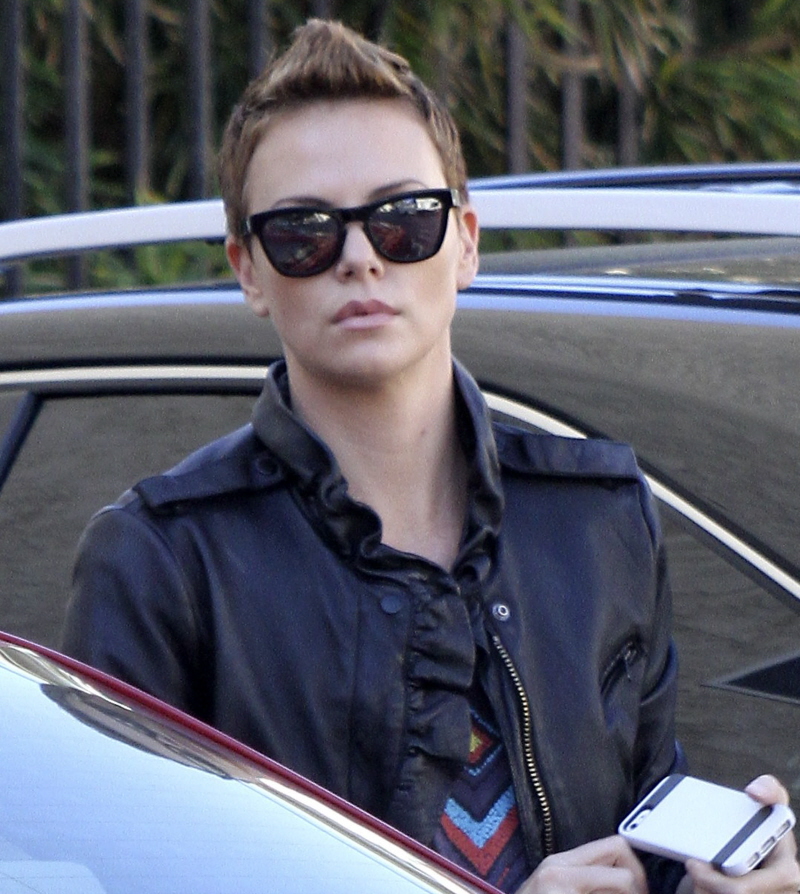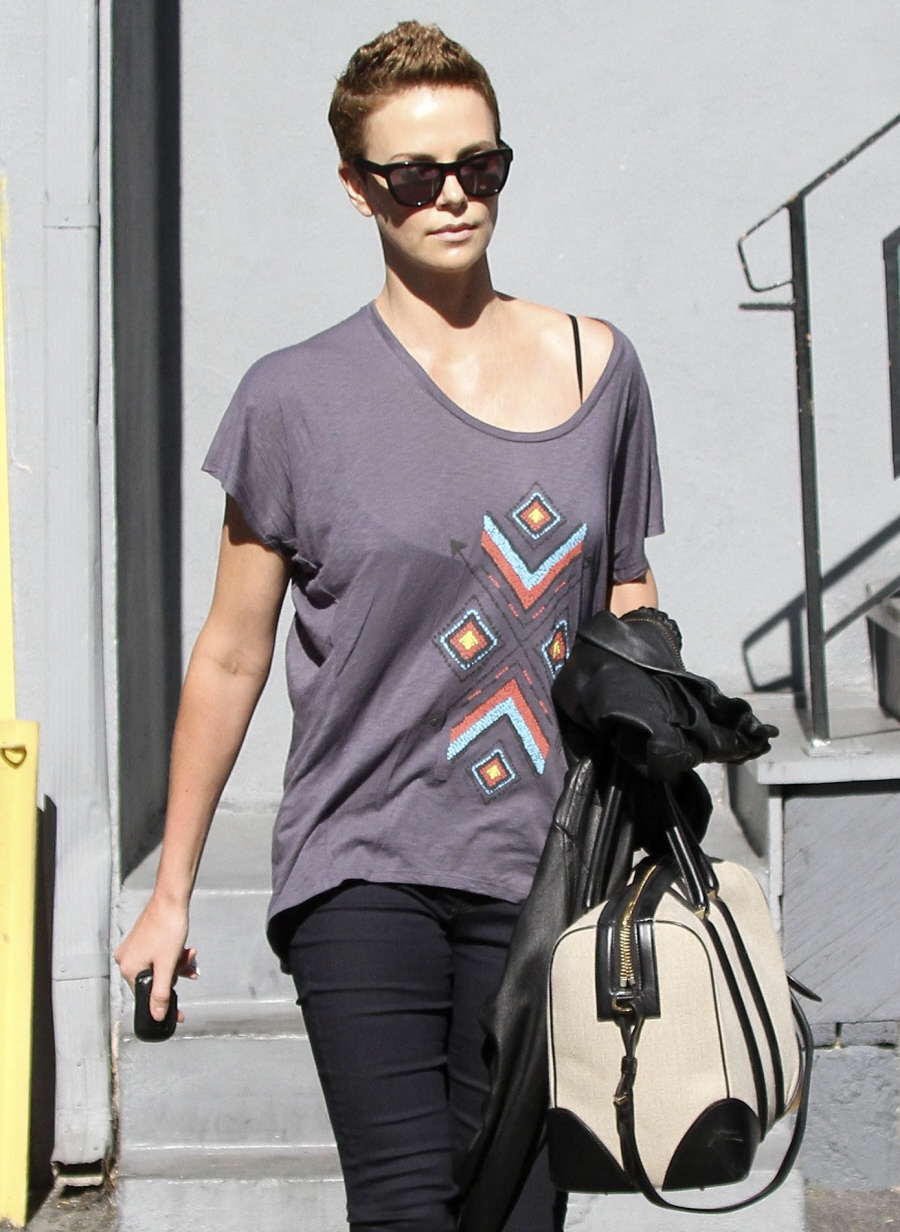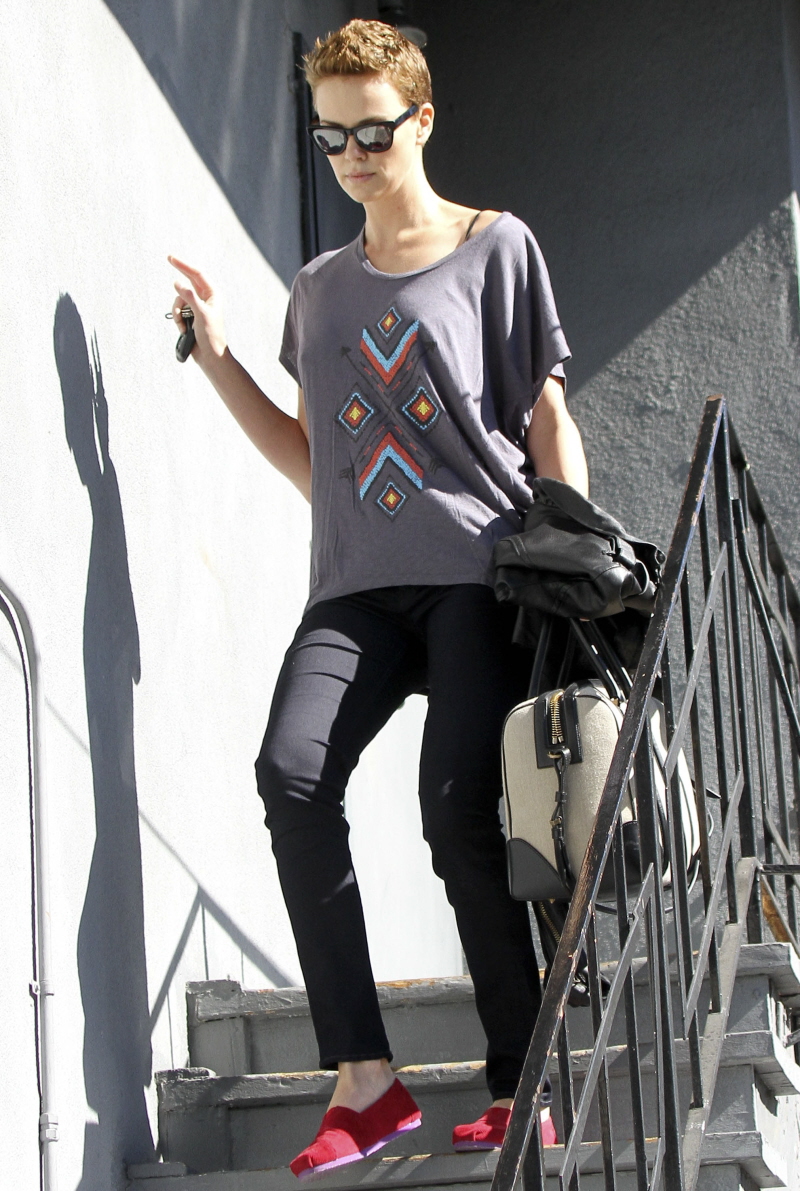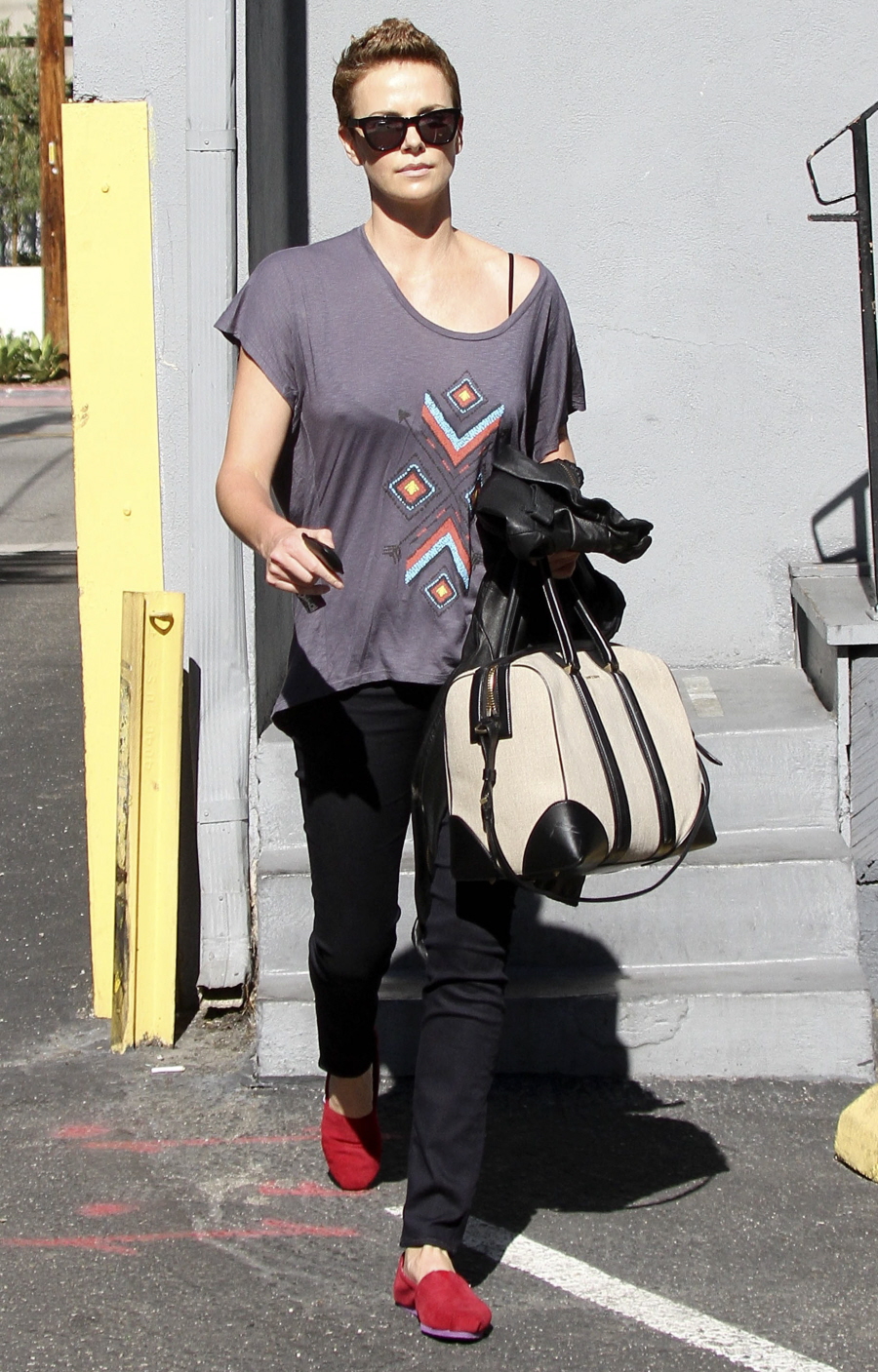 Photos courtesy of Fame/Flynet.