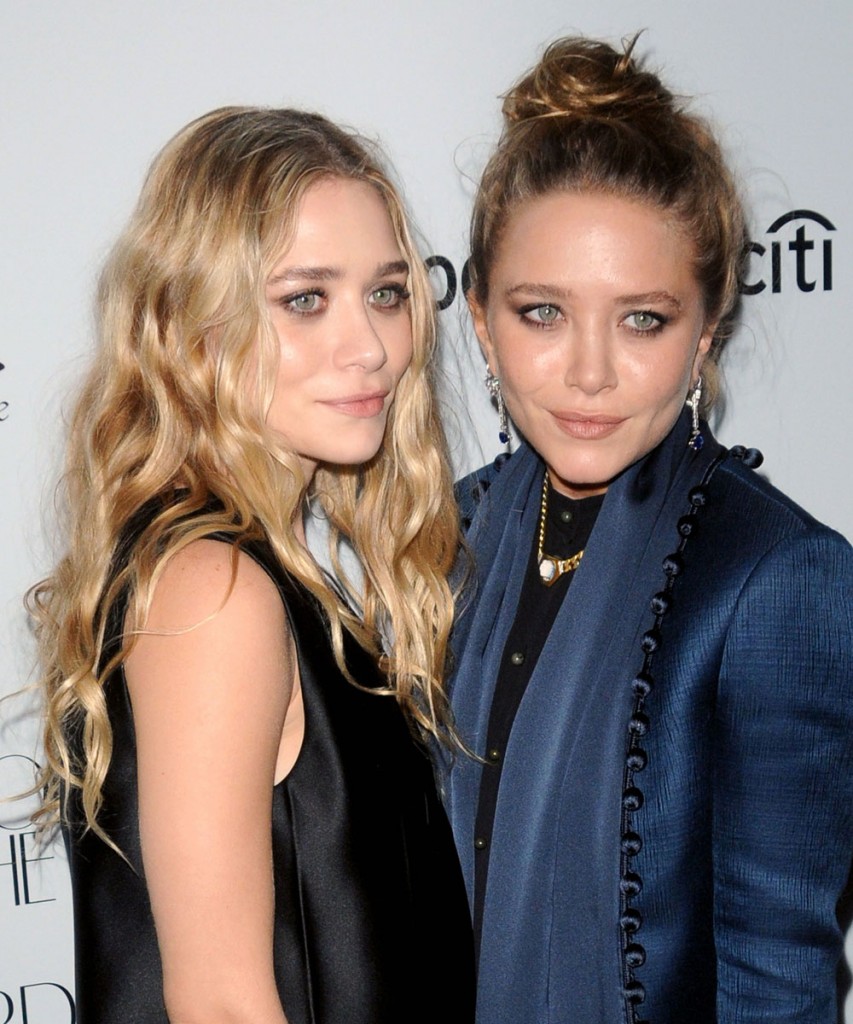 When we're talking about 'affordable' purses, everything is incredibly relative when it comes to the Olsen twins. Through their Elizabeth and James line, these two have purses that cost astronomical sums. There's a patchwork fur monstrosity that retails for $17,000, an unremarkable alligator backpack that costs more than any car I've owned, and some purse "art," by controversial artist Damien Hirst that costs $55k for some pills hot glued to that same alligator backpack. So now these two are going "downmarket" with purses that retail for $125 for the itty bitty clutches to $625 for the purses that can probably hide an entire human head, judging from the giant bags they normally carry. Is that an improvement? Here's more:
Mary-Kate and Ashley Olsen, 26, may have been the masterminds behind The Row's $55,000, prescription pill-encrusted, crocodile-leather backpack, but that doesn't mean they don't care about the little people. According to WWD, the child stars-turned-designers will be launching their first line of bags for their more affordable brand, Elizabeth and James, this summer.

And what constitutes "affordable" to the famously wealthy twins, whose business empire has an estimated worth of $1.5 billion? Their small leather goods will be priced in the $125 to $395 range and bags will cost $395 to $625.

Calling them leather goods is perhaps doing them a disservice, though: Among the materials the fashion-forward sisters have chosen for their accessories are haircalf, New Zealand lambskin accented with stamped lizard trim, and Italian suede.

"We wanted the price point to be strong," Mary-Kate told the trade publication. "The price point is below [Alexander] Wang and [Phillip] Lim but above Marc [Jacobs] and Tory [Burch]."

"And Rebecca Minkoff," Ashley added. "We wanted these bags to be affordable."
Well, as for whether they're 'affordable' that's up to debate. I shouldn't talk as I love Coach purses and I've carried them for over 10 years. I usually get a new one about every 18 months or so, but I bargain hunt and use coupons. (Coach sent me a credit recently for a purse I mailed in to them to be repaired for a broken zipper. I would have actually preferred to have had the purse fixed, but of course I just upgraded to a newer model. They send great coupons by email too! I got $100 off. I sound like a commercial, right?) So I have no room to talk when I stretch my budget to carry Coach purses that cost about the same. The Olsen twins want to move into a new market and they're working on it. It's not a bad idea, actually, and will earn them more positive publicity as compared to their luxury stunt purses.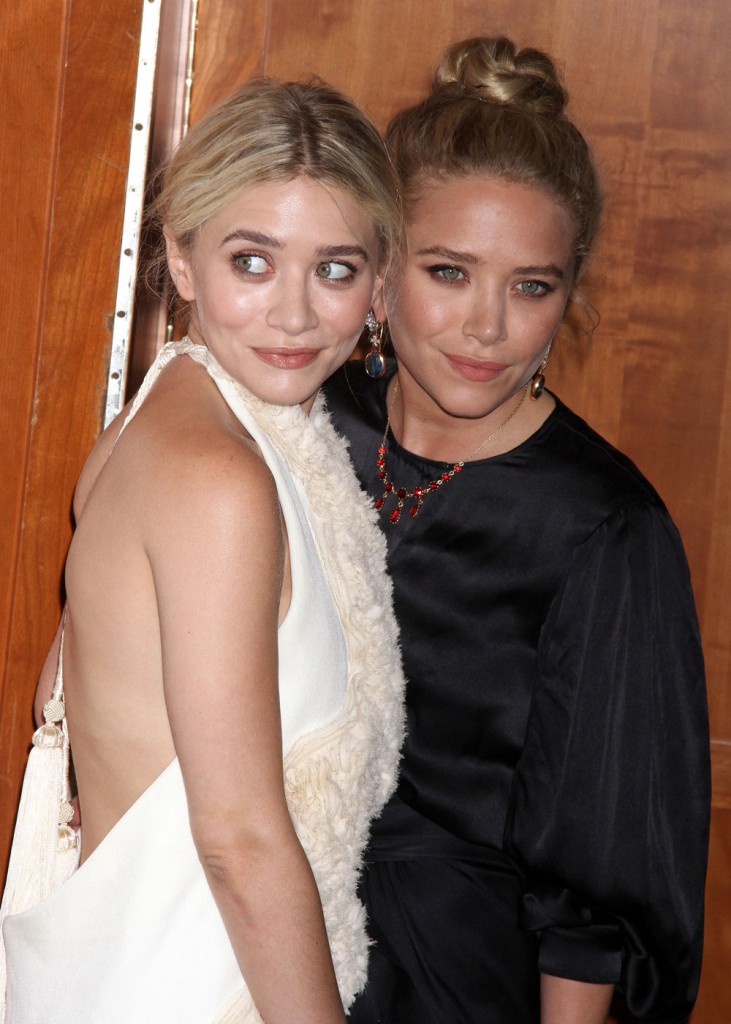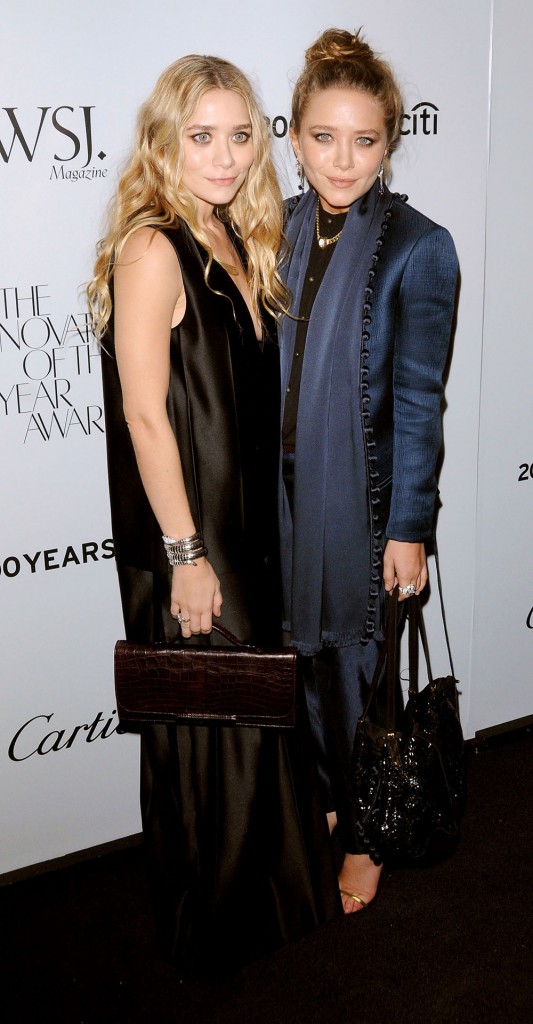 Photos are from May and October, 2012. Credit: FameFlynet and WENN.com