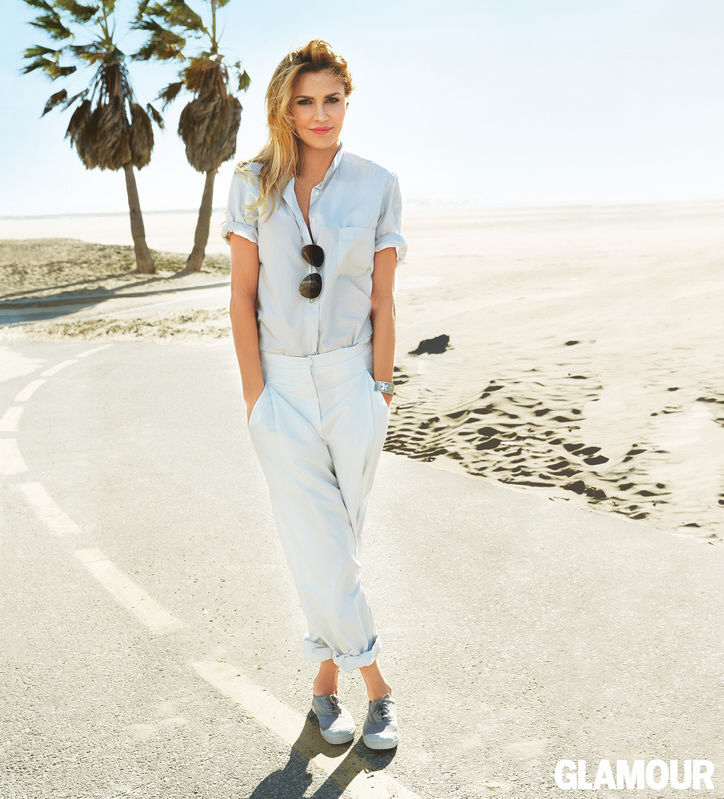 Brandi Glanville is all over the media lately, serving up a double whammy: first, her book is being excerpted in nearly every media outlet, and secondly, she's giving tons of new interviews to promote her book. Some of you love her and some of you really dislike her, but can we all agree on one thing? Brandi is entertaining. Maybe she's a catastrophe and maybe she's just really clever at saying the exact thing that will drive LeAnn Rimes up the wall. Whatever is going on, I can't look away. Anyway, Brandi has a feature in the new issue of Glamour Mag – the gist is basically "What I Learned From Being Cheated On" I guess. Brandi tells the mag, "My story is very different from Eddie and LeAnn's stor… They have a love story; I have a heartbreak story. But you know what? It's my truth." Here's what she learned:
"Get a little revenge"
First, I called Eddie's mom. We were very close. I had nursed her through an illness. She basically lived with us. I said, "There's more than just LeAnn. I'm…I'm not OK." And I got a knife, and I went out to the garage. I just took it to both of his Harleys. I hated those bikes—my dad had almost died in a motorcycle accident. I had never wanted Eddie on them, because we had children. I slashed all of the tires, and it felt so good. I called his mom back and told her, "I want you to know, I just killed Eddie's motorcycles." And she was like, "Thank God." That night when Eddie got home, I said, "I'm going to move into a hotel for a week, and you need to get out of this house." At this point, I felt he was a very hands-off father. We had a nanny who lived with us, and it was mostly she and I raising our children. He was like, "I love you— I'll do anything." And I said, "If it had been one person [you cheated with], it would've been different." After that I left for the hotel. He refused to move out. He wouldn't let go of us. And I'm like, "You don't get to have your cake and eat it too. I'm done."

"Try not to take the bait"
When I'm home alone on a holiday and LeAnn is tweeting pictures with my children, it breaks my heart. One way I hear from LeAnn is she'll text me—hurtful things like, "I can't wait to make your kids lunches and go to soccer…." Marriages break up all the time. People have affairs. Happens every day. It matters how you handle yourself after and if you're actually remorseful. I've never found LeAnn to be remorseful. I found her to be like, "Nah-nah-nah-nah-nah, I got your family."

"Limit the wallowing"
My heartache probably lasted a lot longer than it should have, because in the old days, you broke up with someone, you never saw 'em again. You're not seeing pictures of how in love they are. I started to drink too much. I would cry all day. I began taking an antidepressant. I got a DUI and realized I needed to wakeup and let go. I said to myself, "You know what, Brandi? You have a life to live. Why are you obsessing over these two people? You know Eddie loves your children. It's time to do you."
I think Brandi's best point is that LeAnn is now and was always remorseless. LeAnn felt some remorse, I'm sure, but all of that remorse was about how SHE (LeAnn) was treated in the media, how she was victimized and harassed and made to look bad (much of which she did to herself). Now, all that being said, Brandi can talk a good game about no longer wallowing, but she's selling a book designed for exactly that. The reason I'm kind of cheering for Brandi is because I think she's attacking LeAnn in a very smart, psychological-warfare kind of way.
Speaking of psychological warfare, you know how Brandi got a vajayjay rejuv and she charged it to Eddie's credit card? Well, there's an addendum to that story in Brandi's book:
Eddie Cibrian, hit the roof after discovering that a $12,000 charge on his credit card was for Brandi's surgery.

"Well, it didn't take long for Eddie to call about the bill," Glanville writes. "A week after the surgery, he was on the phone screaming, 'What the f**k cost you $12,000? Who the f**k is Dr. Matlock? Did you get a nose job?'"

Brandi says she lied to him, claiming that yes, she had undergone surgery for a nose job, and then immediately hung up, but Eddie was on the ringer again about five minutes later!

"This time I didn't answer," she says. "It rang again — and then again. 'Ahh,' I thought. Eddie must have discovered Dr. Matlock on Google. I decided it was best to avoid his calls for the next few days while he cooled off."

Brandi writes that Eddie, who was already seriously involved with his now-wife, LeAnn Rimes, whom he cheated on Glanville with, remained "absolutely livid" because of the charge — "partly because of the price tag, and partly because of his overwhelming jealousy that some other man would reap the benefits of his ex wife's new p***y."

Brandi candidly admits that "in hindsight, I know I shouldn't have put it on Eddie's card. It was vengeful, and it came back to bite me, because this was something I hoped to keep private."

Without naming names, Brandi says that Eddie's then-girlfriend – presumably Rimes – "was beyond ecstatic to be in possession of this crazy personal information, and it didn't take long for her minions to begin shouting my private business from the social media rooftops."
I didn't know LeAnn "shouted" about Brandi's rejuv, did you? Where did LeAnn talk about it? On Twitter? On her authorized account or on that "WeWe" account? I'd really like to know!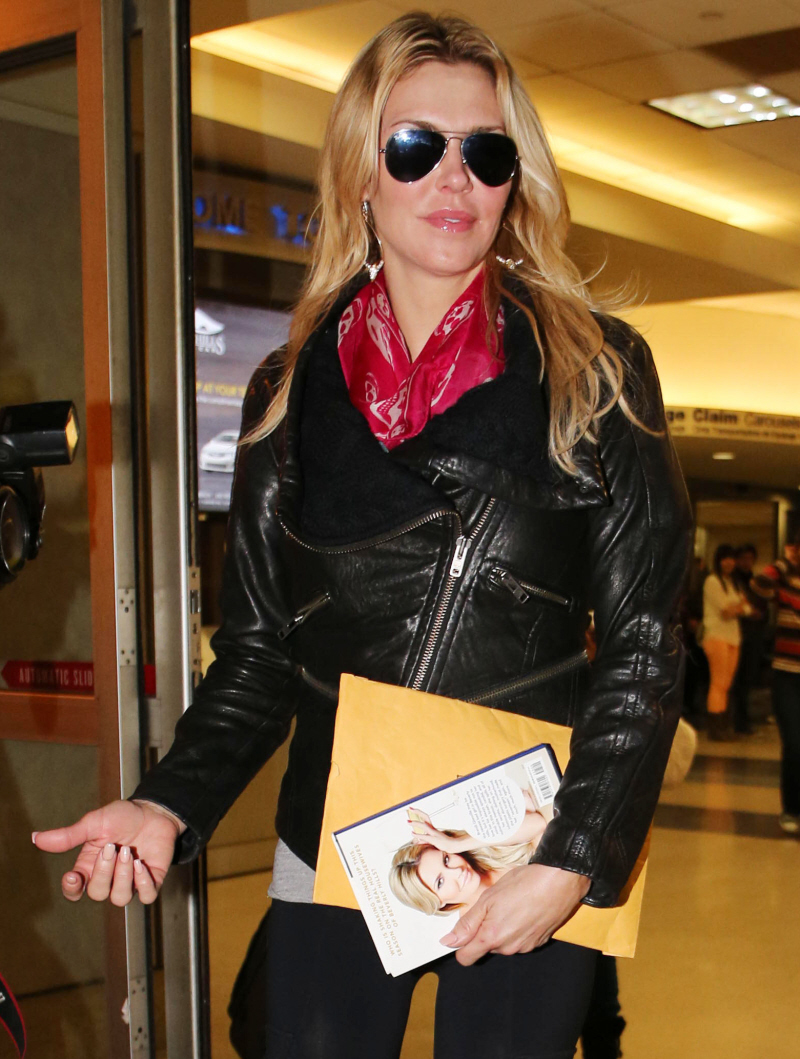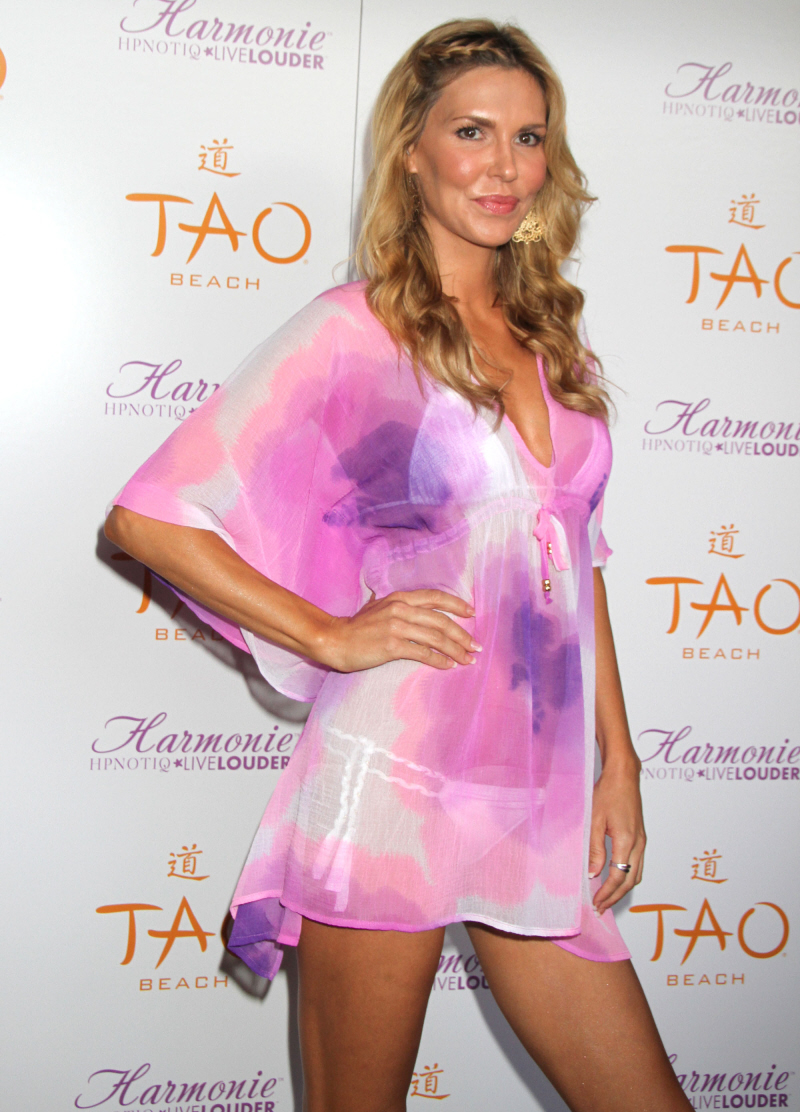 Photos courtesy of Glamour, WENN.