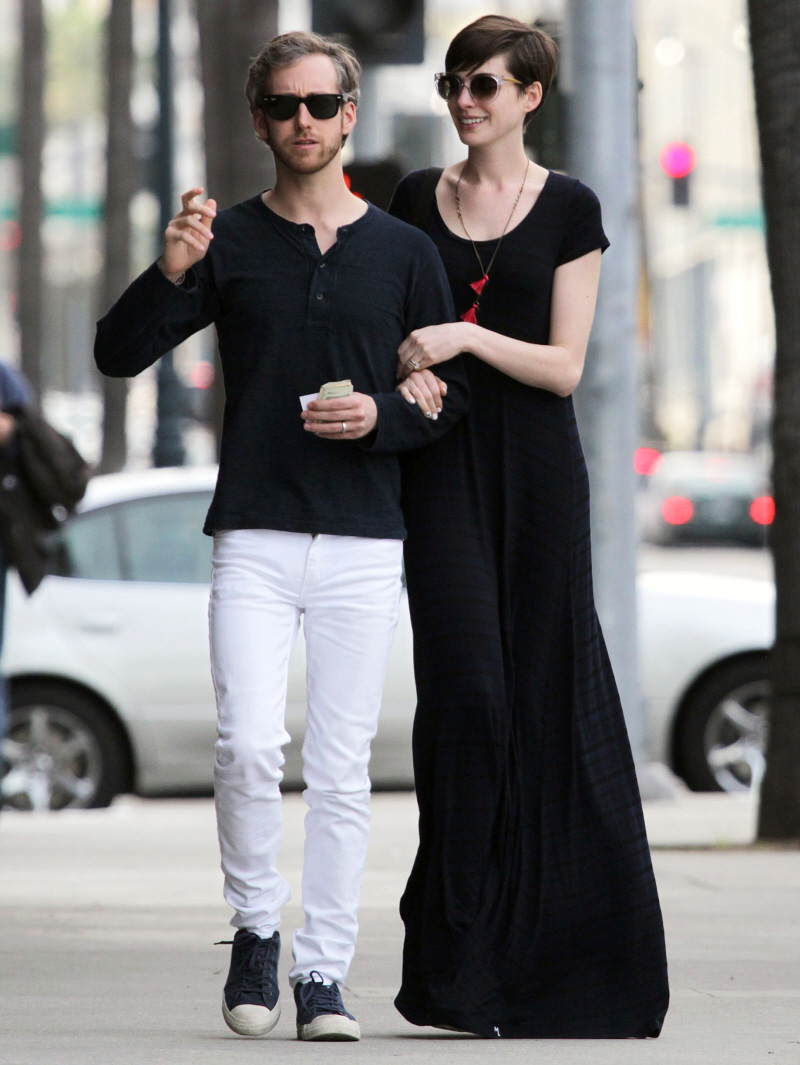 Anne Hathaway has been much discussed and much analyzed here and all over the blogs and entertainment media. Some of the discussion is fair, in my opinion (her fashion, her interviews, her acceptance speeches are all up for public discourse), while some of it seems somewhat unfair (hit pieces on how she's incredibly annoying, etc). I don't know where pregnancy speculation falls – is it fair game because she's GUSH GUSH gushing about her marriage and because she's wearing abdomen-disguising dresses and gowns, or should we not talk about it because ew, gross, and it's her business?
The thing is, I get the feeling that Anne wants us to talk about her womb and the state of it. I think she actually is pregnant or trying to get pregnant or she will be pregnant very soon. I think she's been choosing her gowns with the intention of getting us to bump-monger (credit: The Fug Girls) her. And these photos seem like further evidence of that. First of all: WHITE SKINNY JEANS. Again. If you have the audacity to marry a man who wears white skinny jeans, you'll probably let him knock you up too. Second of all – Anne and her husband were coming from the doctor's office, as every photo agency is noting, and Anne is the one who gave blood! Look at her arm – see the pink band-aid? Yep. So… is she knocked up already? And if she is, will she announce her pregnancy Beyonce-style on the stage as she accepts her Oscar?
Also: Have you watched this hilarious parody of Anne's performance of "I Dreamed a Dream"? It's a spoof video called "For Your Consideration" which stars an actress named Emma Fitzpatrick doing a dead-on Annie impression. And the re-write of the song is pretty great too!
PS… I know it's try-hard for a daily papping, but I have to admit that I love Anne's maxi dress. It's great!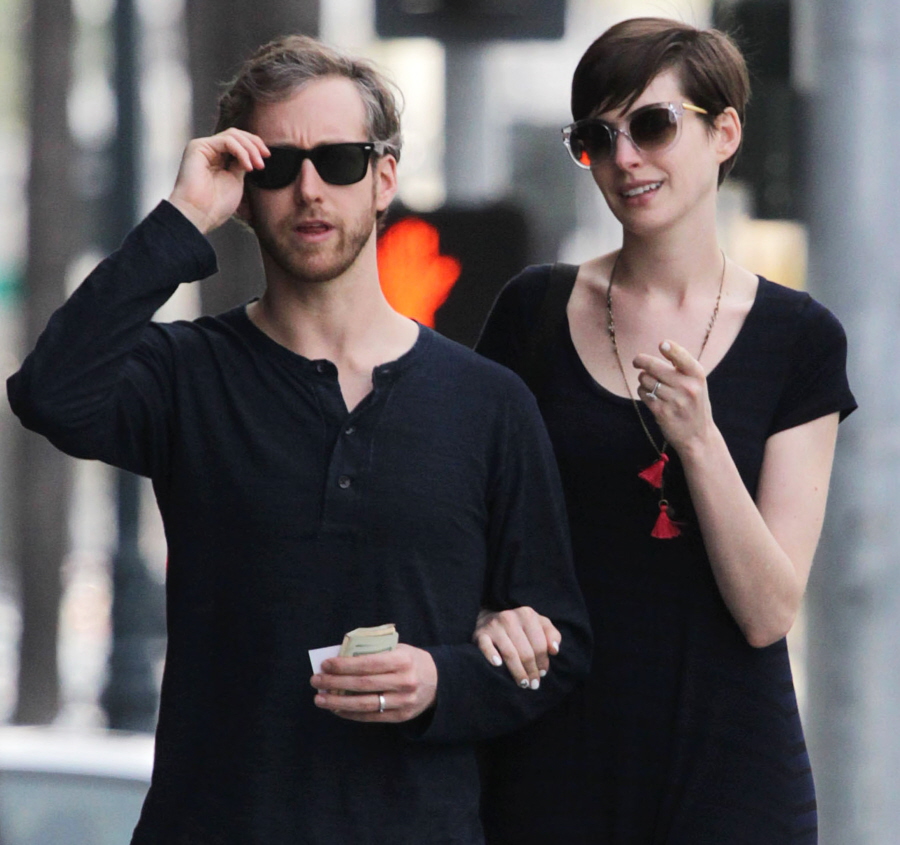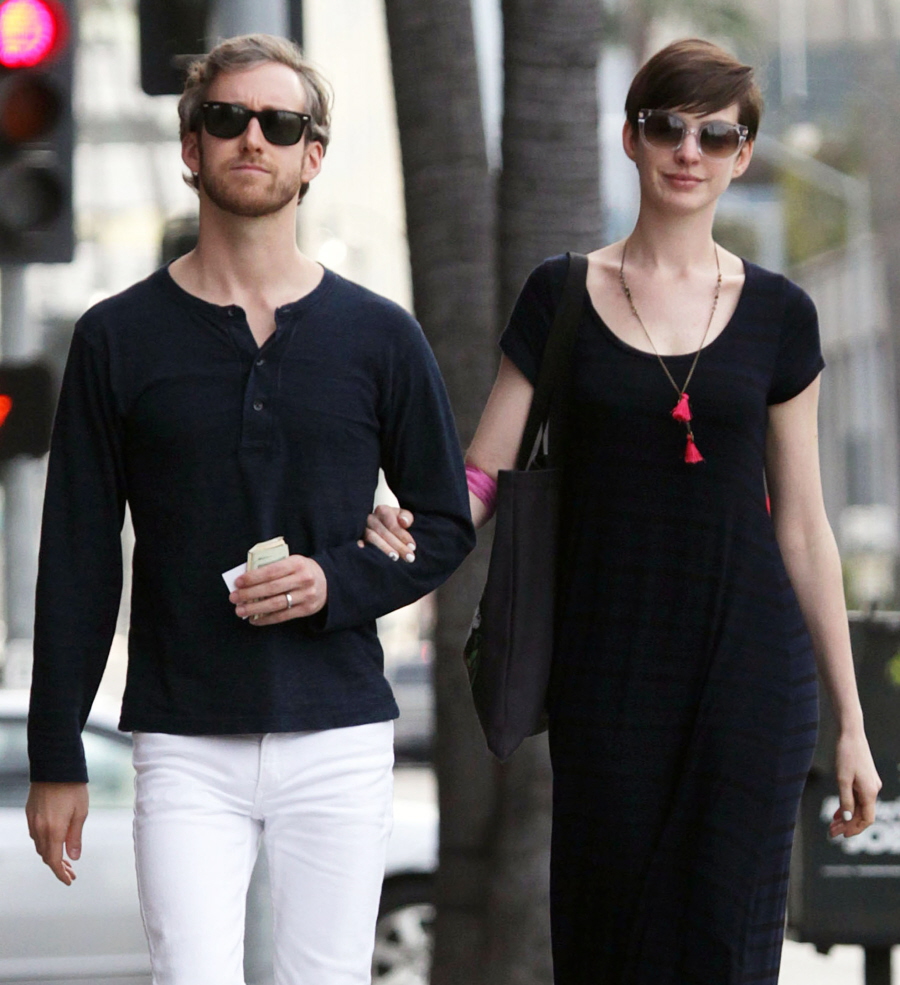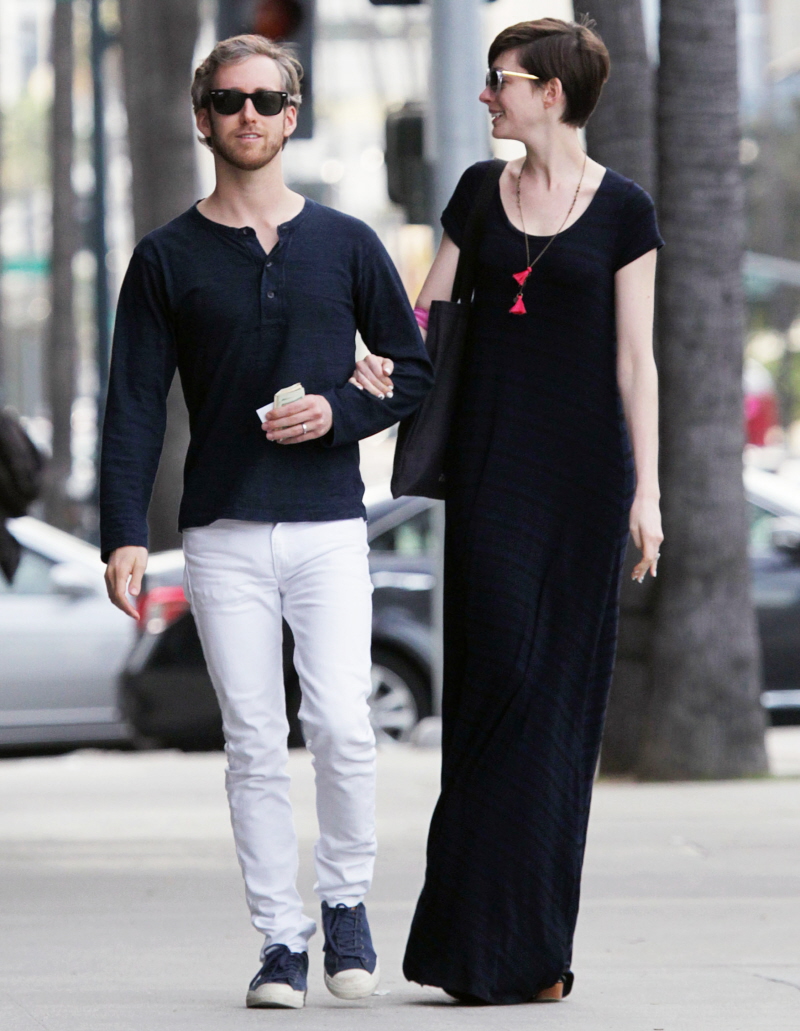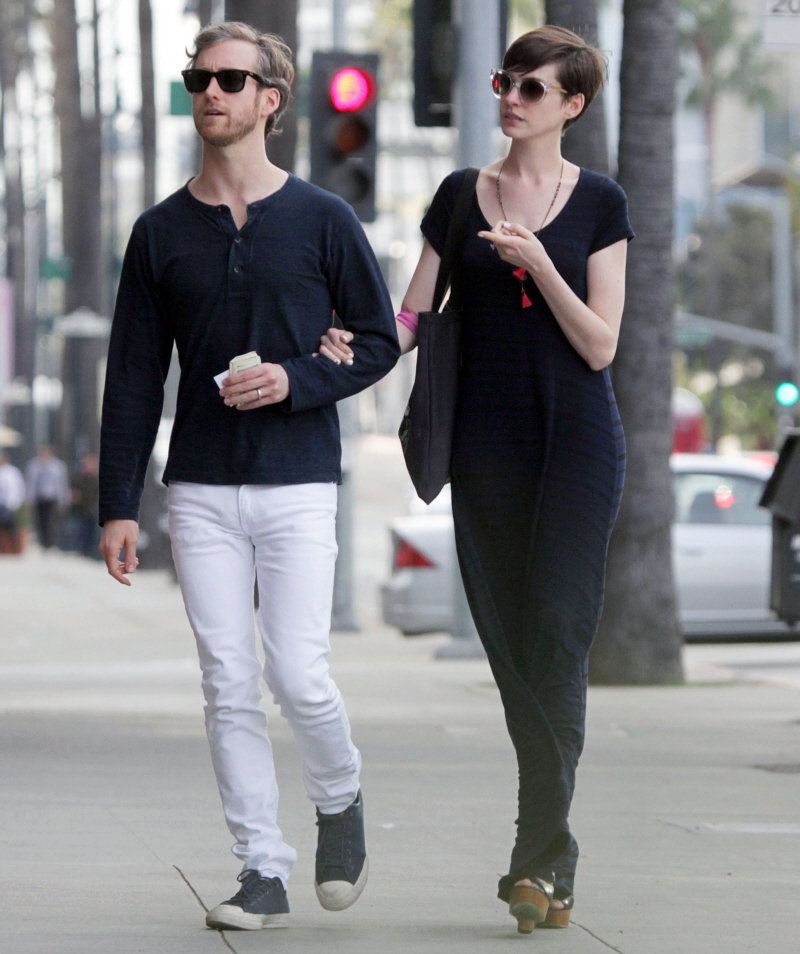 Photos courtesy of Fame/Flynet.